ChatGPT Attempts to Make Artificial Intelligence Live up to Its Name
For the record, the sentence you are currently reading was not written by ChatGPT. Nor was anything in the magazine you're holding. But that newspaper over there, that recipe you downloaded for last night's dinner, the blurb on the toothpaste package, the radio ad you listened to on the drive home, that essay your neighbour's son just handed to his prof—well, who knows?
Created by San Francisco research company OpenAI, ChatGPT (Generative Pre-trained Transformer) is the first practically usable artificial-intelligence writing program, capable of providing natural-language answers for online chat rooms, research papers, news, essays, video and audio scripts, blog posts, emails, and any number of silly questions. "Trained" by scraping the writing of thousands of internet datasets, ChatGPT's responses can seem stilted and mechanical, but give it time. OpenAI intends to use human feedback about ChatGPT's conversations to feed the program's algorithmic brain, allowing it to better mimic the cadence of everyday language in subsequent versions.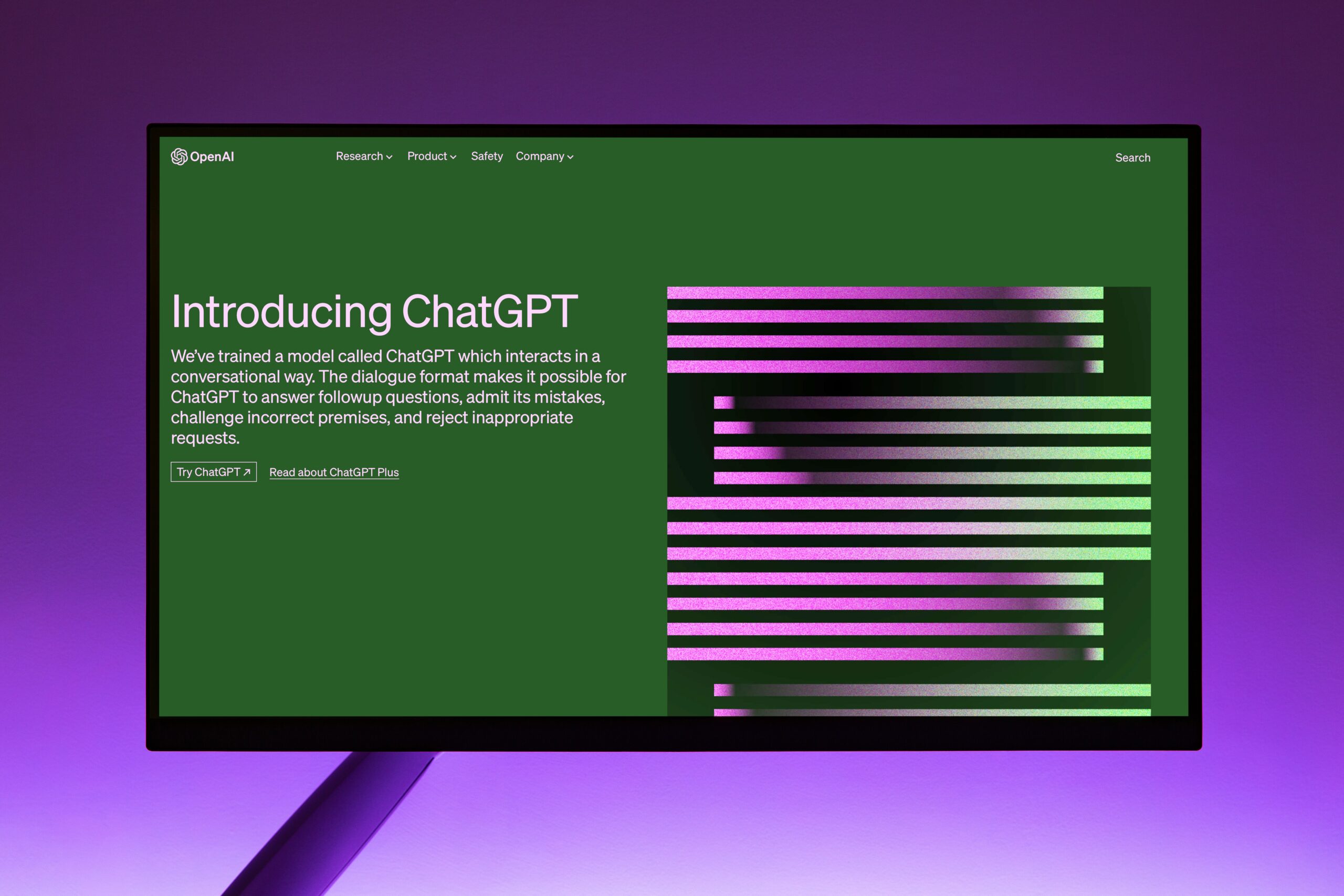 It already seems to be good enough for a lot of businesses. Since the prototype release in late November, online media and entertainment site BuzzFeed announced it would "partner" with ChatGPT to create content. Tech giants are using the program to field questions from customers—MetaSystems and Shopify were two early adapters. Online news site CNET has created controversy for using A.I. to generate articles without a clear disclaimer. But the most significant endorsement may be who's investing in it: Microsoft recently poured over $10 billion into ChatGPT's parent company as a long-term investment.
One of the most intriguing things isn't what the program is writing, but what others are writing about it. In March, a who's who list of Silicon Valley CEOs penned an open letter asking everyone to take a six-month pause before further training of A.I. systems and focus instead on making today's systems more accurate, more transparent, and more loyal to their human creators. Others have been more colourful: Australian art-rocker Nick Cave declared ChatGPT's writing "a grotesque mockery of what it is to be human," while linguist and cultural critic Noam Chomsky accused the program of linguistic, creative, and moral incompetence. Ask ChatGPT about the controversy, and it responds with mealy-mouthed neutrality: "As an A.I. language model, I don't have personal opinions or feelings."