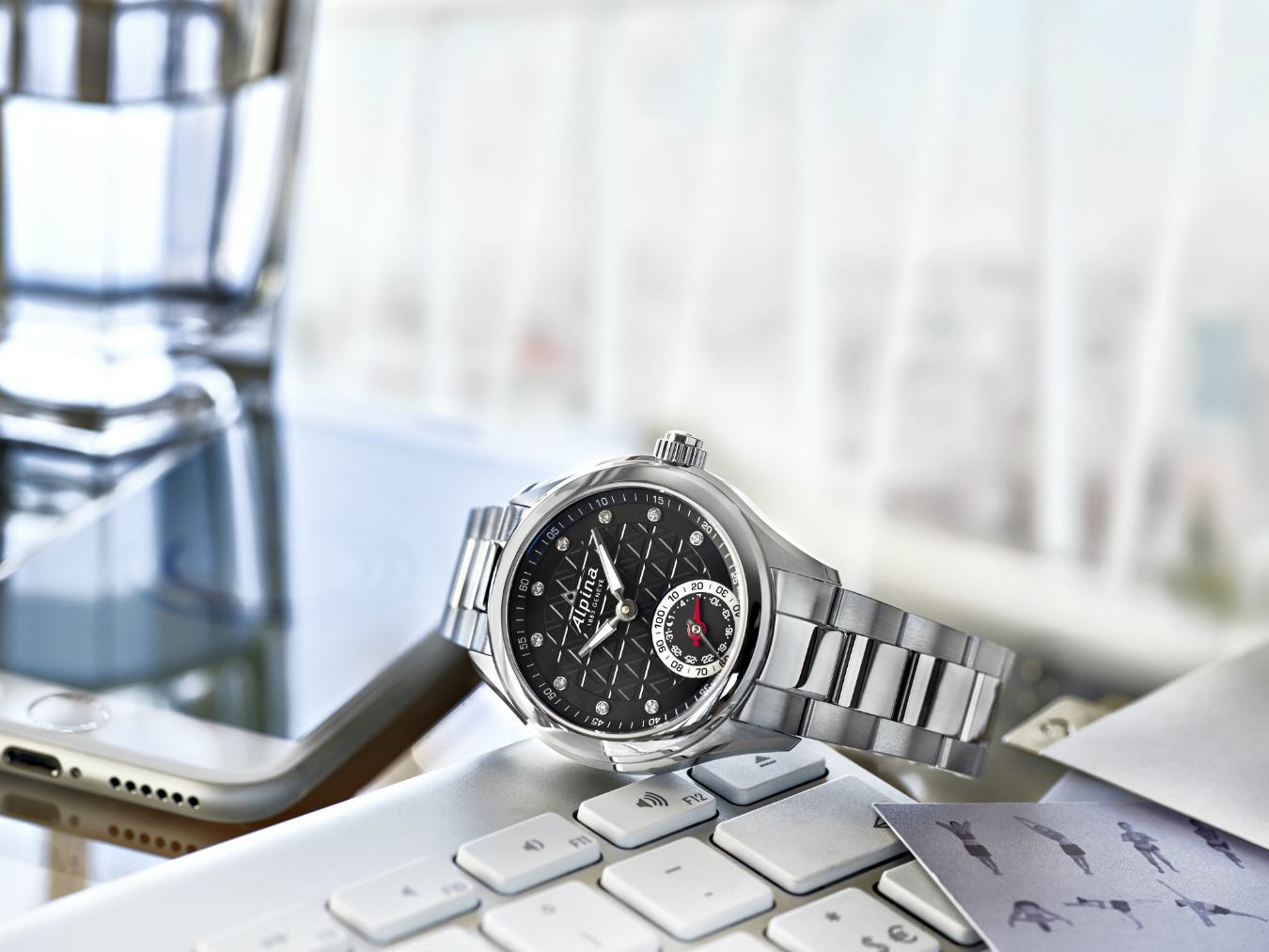 With Apple's entry into the smartwatch market, watchmakers are taking note that the fledgling wearable isn't just a fad that's going away any time soon. However, watchmakers have the unique problem of staying steadfast to their calling of making true watches. Switzerland produces 28 million timepieces each year; that represents 60 per cent of the world watch industry. A number of Swiss watchmakers are planning the fight back against the Apple-led attack. The first players off the block are Frederique Constant, its sister brand Alpina, and independent player Mondaine, who recently announced the first watches merging wearable tech with traditional analog timekeeping.
The new Horological Smartwatch platform was developed by MMT (Manufacture Modules Technologies), a joint venture between Silicon Valley wearable-technology company Fullpower Technologies (the geeks behind the tech in Jawbone fitness trackers) and Union Horlogère Holdings, the parent company of Frederique Constant and Alpina. With headquarters in Geneva, MMT makes watches as officially Swiss.
"Out of those 28 million pieces, 21 million pieces have quartz calibres," states Peter Stas, CEO of MMT and Frederique Constant, at the reveal in San Francisco. "What we expect in the next three to five years is between 30 and 50 per cent of that 21 million will become connected. So what we have set out to do is to introduce a platform that is capable of being used by many watch brands."
Stas has done his homework and is confident this new platform will give a bit of smartness to watches without compromising on that much-flaunted Swiss quality. A MotionX activity-tracker component is embedded in classic watches, and in the case of the Horological Smartwatch platform, the battery powers the quartz module for timekeeping and also a series of gears that control the activity tracker on a subdial. The watch performs as you would expect, keeping track of activity and even sleep and relaying it to a smartphone app, available for iOS and Android. A clear point of pride is the battery life: two-plus years. For Stas, who believes "that a watch should not be charged every night," an extended battery life is crucial.
Releasing an analog smartwatch is a bold move. Now, we wait and see its effect on the market.