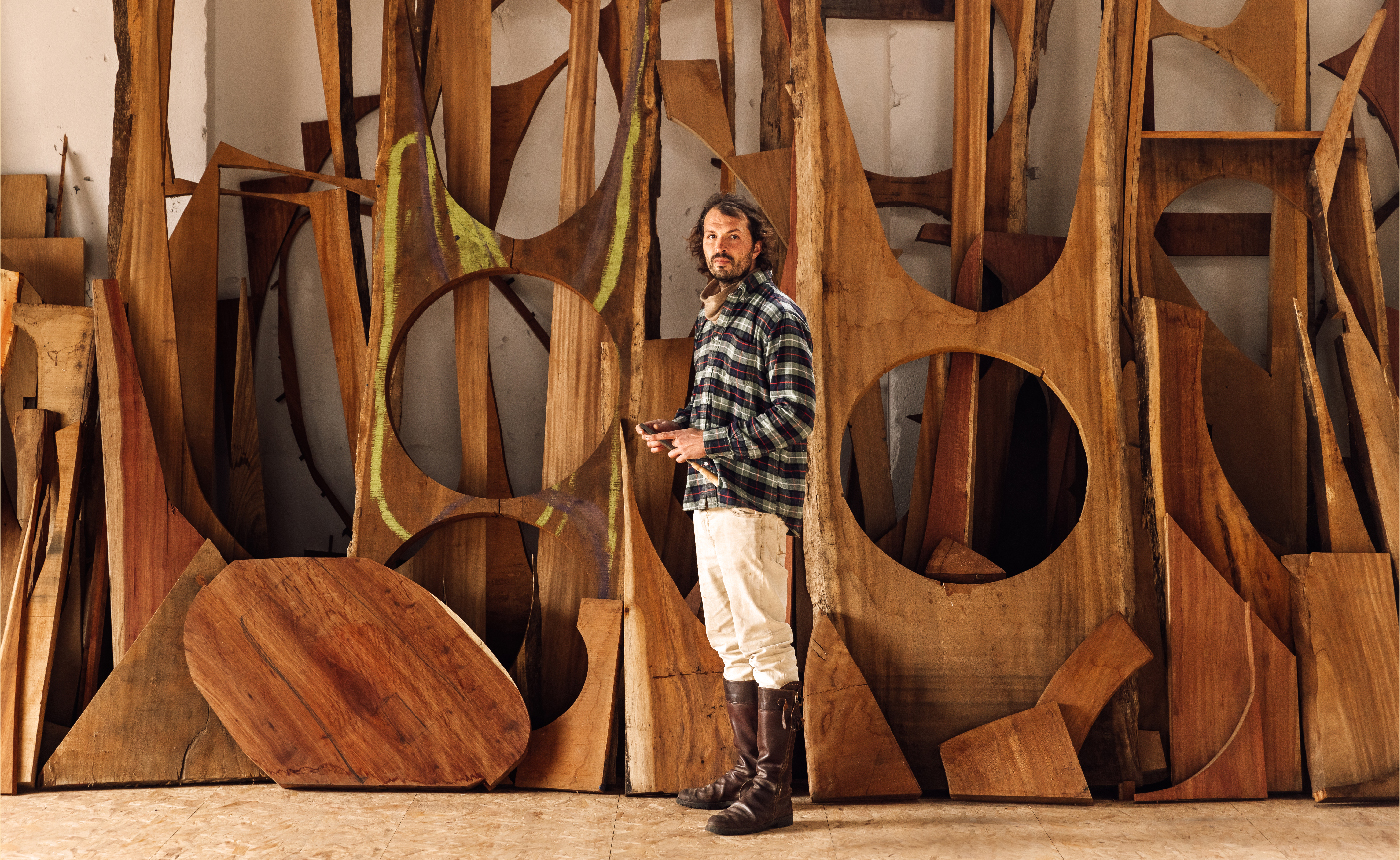 Designer Mircea Anghel Surrenders to the Flow of Nature to Determine His Furniture's Form
"You cannot force it to go the way you want it to go," Romanian designer Mircea Anghel tells me from his sprawling studio in rural Portugal. He's describing an instinctual method of working with wood, his chosen medium for creating bespoke, statement-making furniture that appears hewn from the surrounding countryside—but he might also be sharing his philosophy of life.
It's the end of a long workday, and Anghel is mellowing out with a beer and cigarette. When he starts talking about his craft, however, he is filled with garrulous enthusiasm. "What the material needs," he explains, curving the sinews in his arm to resemble bent wood, "it will find by itself." This wisdom is supplied by traditional boatbuilders in Portugal's Alentejo region, where Anghel relocated from Lisbon in 2019. His own background is in finance, but he always drifted toward wood, working out of makeshift studios in his bathroom or on a patch of sidewalk. Becoming a father (he has three boys) gave him the clarity, courage, and determination to channel his natural proclivity for numbers into a career in design.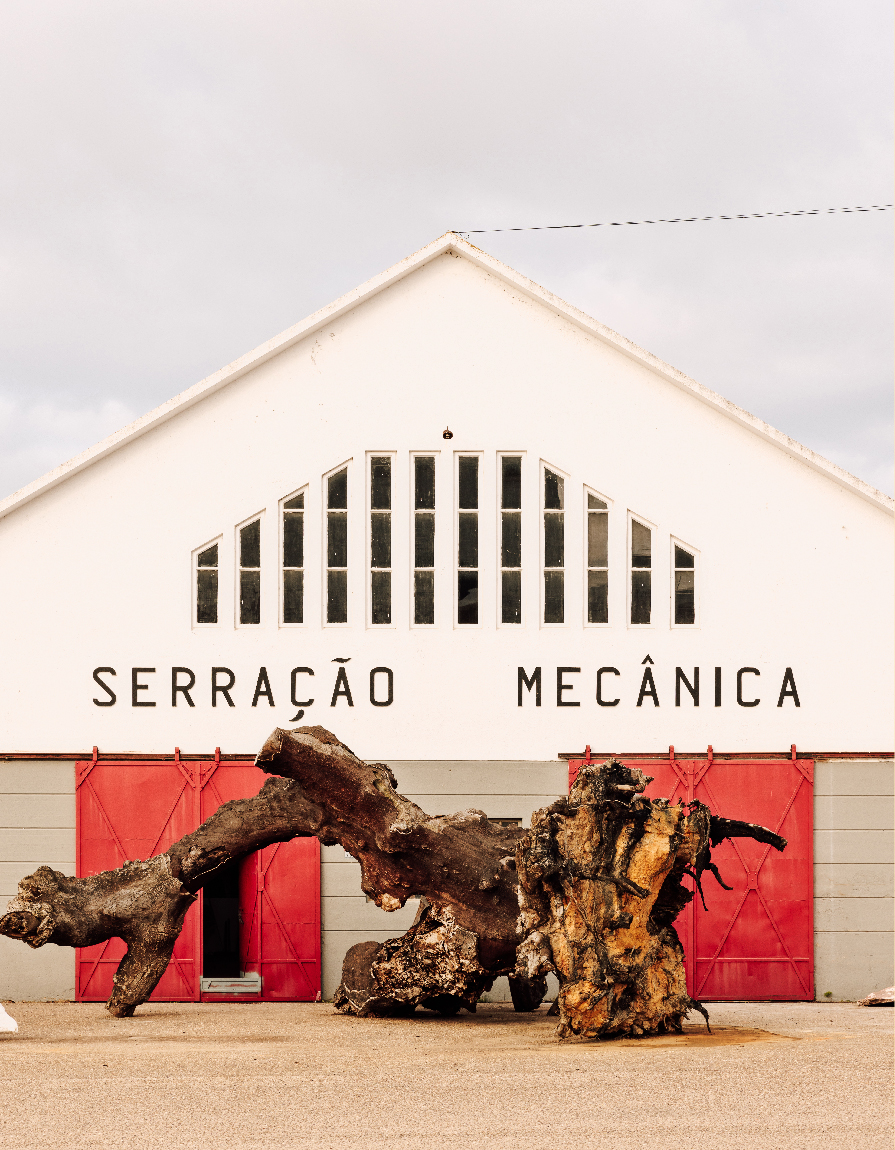 Now the family home is Herdade da Barrosinha, a sprawling estate with a still-active sawmill in Alcácer do Sal. Established in 1947, the estate once served the local community with a schoolhouse, canteen, and factories. Local shipwrights still visit to buy and carve wood. They'll soon trade knowledge and skills with artists, designers, writers, and "whoever is willing to discover a calmer world" when Anghel opens the grounds for use as an exhibition venue and hub for collaborative residencies, in a vein similar to Lionel Jadot's Zaventem Ateliers in Brussels."It's kind of a rule here that it's very rare for us to repeat something, or do something that we know how to do," Anghel says. Not one of his 13 team members is a trained carpenter, but there is a marine biologist, gardener, cook, architect, and computer programmer. "Most of what we do is an experiment," he says, in reference to projects such as Lose Control, 2021, created by scorching wood and exploding metal boxes.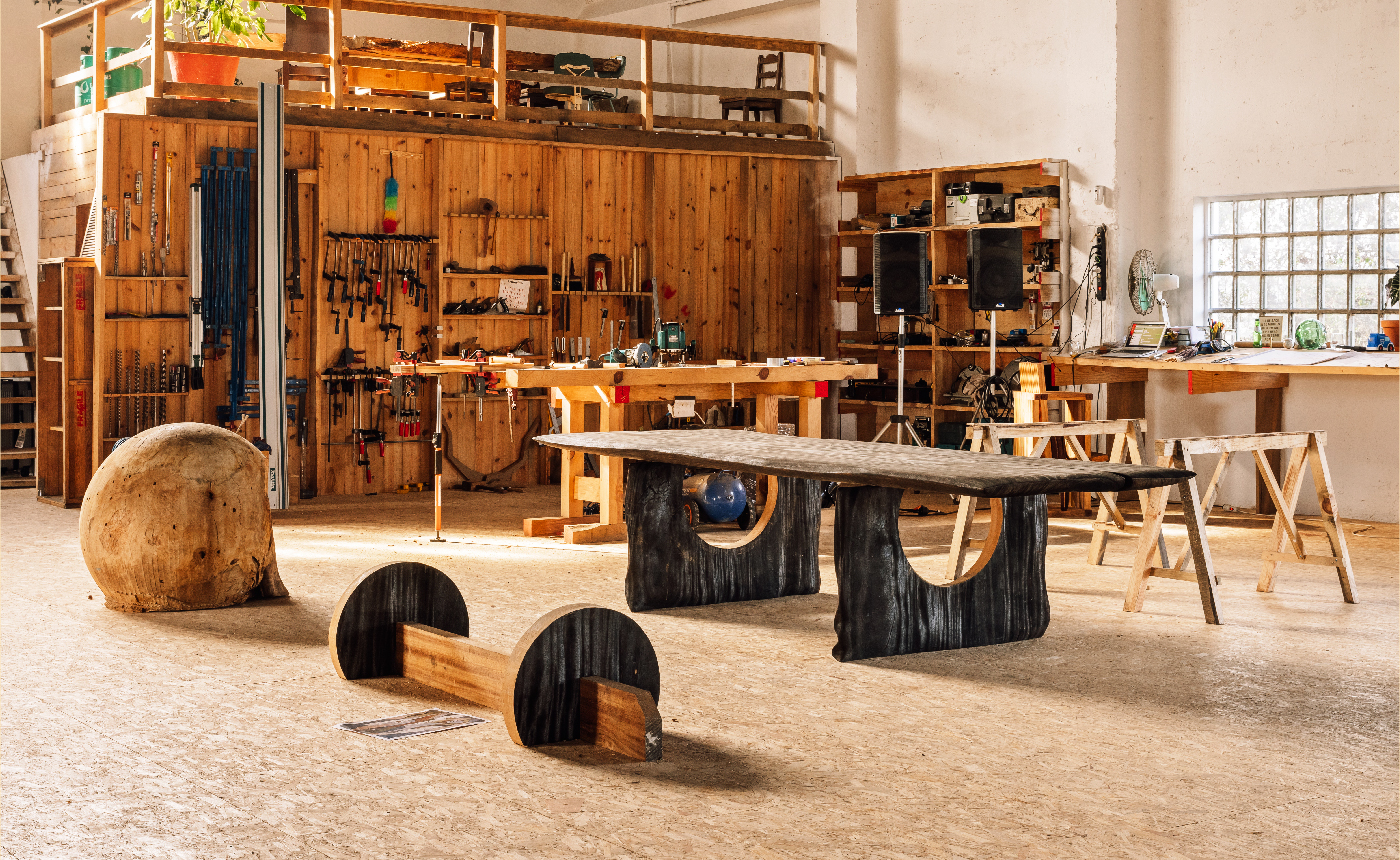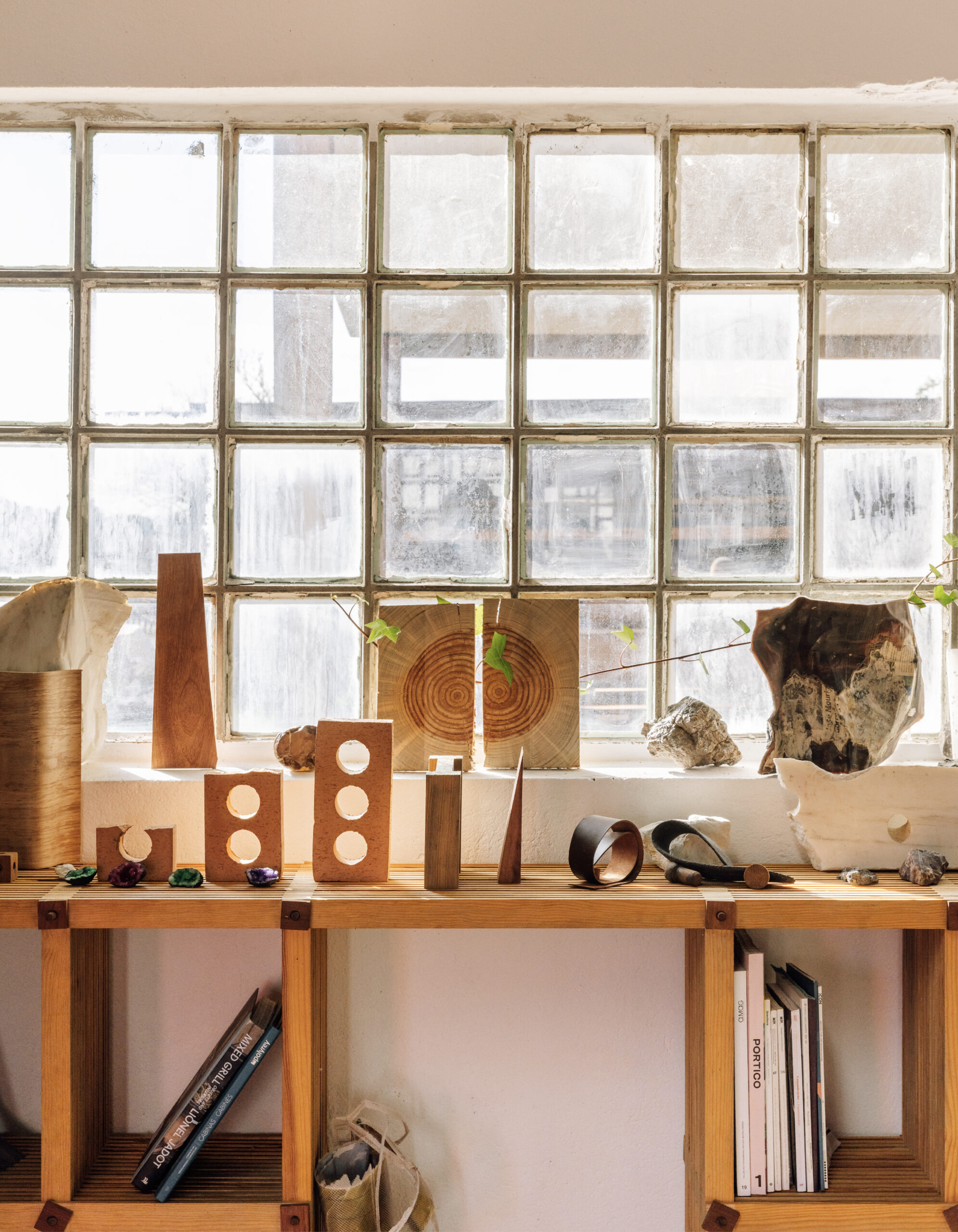 Wood takes centre stage, but Anghel also lists stone, water, salt, wine, and fire among his materials. He eschews recent chemical processes for age-old sustainable techniques. A disciple of George Nakashima, the Japanese American woodworker whose creations celebrated nature's imperfections instead of disguising them, Anghel sources much of his wood from deadstock reserves of awkward, less commercially desirable species, and he tends to turn down offers to work overseas.
_________
Mircea Anghel celebrates nature's imperfections, sourcing much of his wood from deadstock reserves of less-desirable species.
He hopes those who come to stay at Barrosinha look beyond the studio walls and toward the resourceful local community and landscape for inspiration. Here, holly oaks boldly root in sandy soil and sway in humid air blown in from the sea. "This forest, the Montado, was formed over hundreds of years by human intervention," Anghel says. "It's a mix between human attitudes and nature. In that sense, it's a human creation, an artwork. I always defend it this way." 
The summer exhibition at Herdade da Barrosinha will run from July 1 to August 31, 2023 by appointment only.
Photos courtesy of Mircea Anghel.