Lab-École: Quebec's Bet on Education, Sustainability, and Design
Lab-École, a Quebec City–based nonprofit organisation, has unveiled five designs for new elementary schools throughout the province, selected from a field of 160 entries to an open competition.
Founded in 2017 by architect Pierre Thibault, celebrity chef Ricardo Larrivée, and athlete and philanthropist Pierre Lavoie, Lab-École's mission is to explore new ways in which the design of elementary schools can contribute to children's and communities' development.
After a two-year research period, Lab-École sketched out general principles for the design of these new schools. "Lab-École schools will be true living environments that are caring, open to nature, and their community," explains the foundation in a press release.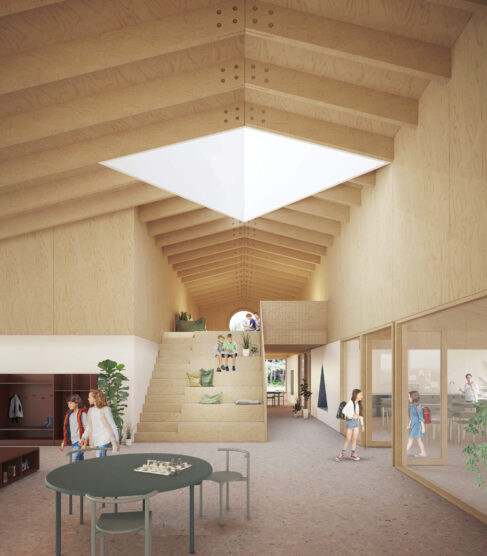 "They will offer more space and more flexibility, which will help the students learn better, be more active, and eat better," it adds. This led Pierre Thibault and his eponymous firm to design a prototypical new elementary school for Quebec City, where his office is based. Renderings of the project show airy spaces, including a staggered auditorium with flexible seating lit by a skylight, and a rooftop deck that could be used for sports and playground areas.
The wide hallways shown in the project's renderings aim to foster non-traditional learning environments and use intermediate spaces for a fuller range of educational and informal activities. Learning from this prototypical design, the competition brief sought to encourage participating firms to envision solutions that would integrate sustainability, flexible learning environments, physical activity, and healthy eating.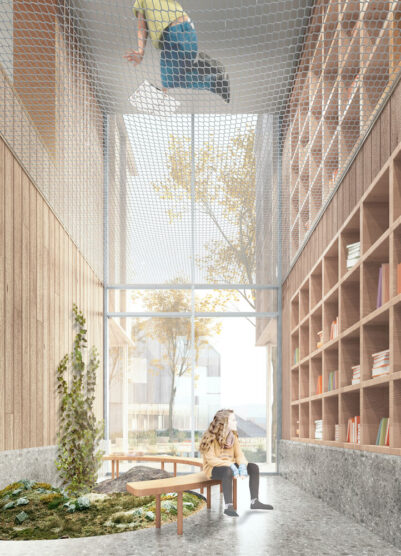 Five sites were selected for new building projects, or redesigns of existing schools in need of repairs, in Gatineau, Maskinongé, Saguenay, Shefford, and Rimouski.
The winning entries are: DMA architectes (Gatineau Lab-École school); Paquet-Taillefer + Leclerc architectes (Maskinongé Lab-École school); Étienne Bernier Architecture (EBA) + APPAREIL architecture + BGLA (Saguenay Lab-École school); Pelletier de Fontenay + Leclerc architectes (Shefford Lab-École school), L'OEUF + Lapointe Magne & associés (Rimouski Lab-École school).
The competition, which was dubbed "Imagining the Schools of Tomorrow Together," has created a website showcasing all the entries.
"The winners were able to skillfully integrate Lab-École's different cornerstones: physical environment, healthy and active lifestyle, and nutrition," says Ricardo Larrivée, a popular chef and co-founder of the initiative.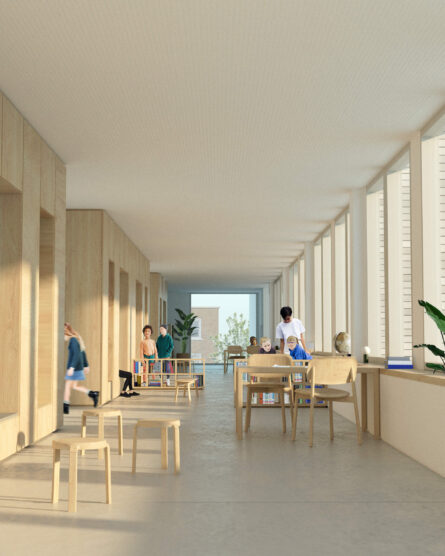 The winning schemes show generous courtyards that extend the interior functions of schools to the outdoors, as well as interiors with generous ceiling heights and exposed wooden structures. Like the initial prototype, several of the winners include staggered wooden auditoriums, which suggest different classroom layouts than the typical elementary school setup.
The initiative is backed by the Quebec Ministry of Education and Higher Education. "We felt that holding an architectural design competition was a logical way to keep up our innovative momentum," says architect Pierre Thibault.
"Competitions generate a wide variety of designs. They also help demonstrate Quebeckers' immense creativity, which will be put in service of the educational sector," he adds.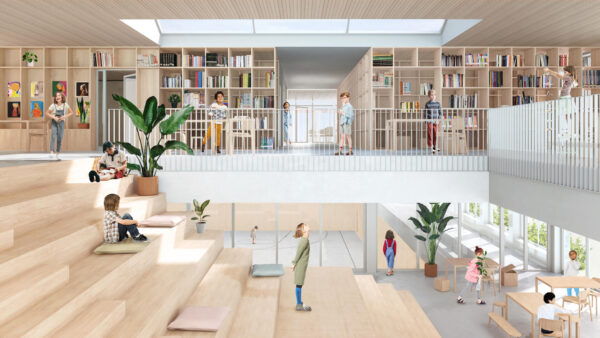 The new schools should start receiving pupils early in 2022, according to Lab-École. Beyond the six schools proposed as part of this year's design competition, the organizers hope the work produced will have positive outcomes that will prompt other schools to reconsider their approach to education and design.
Betting on Quebec's own design industry to develop these ideas will hopefully lead other architects and other schools to develop similar initiatives.
"The impressive number of proposals we received also shows that Quebec architects want to contribute to these new living environments," Thibault notes.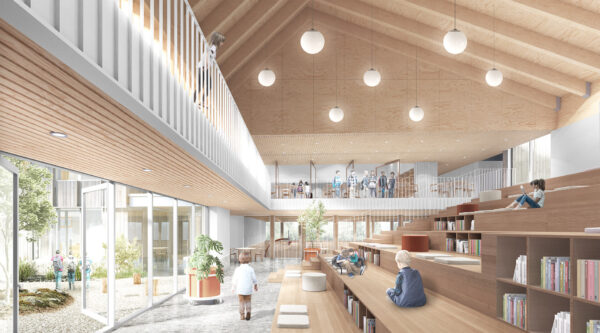 _______
Never miss a story. Sign up for NUVO's weekly newsletter here.