What to Do on a Rainy Day in Rome
It's raining, it's pouring.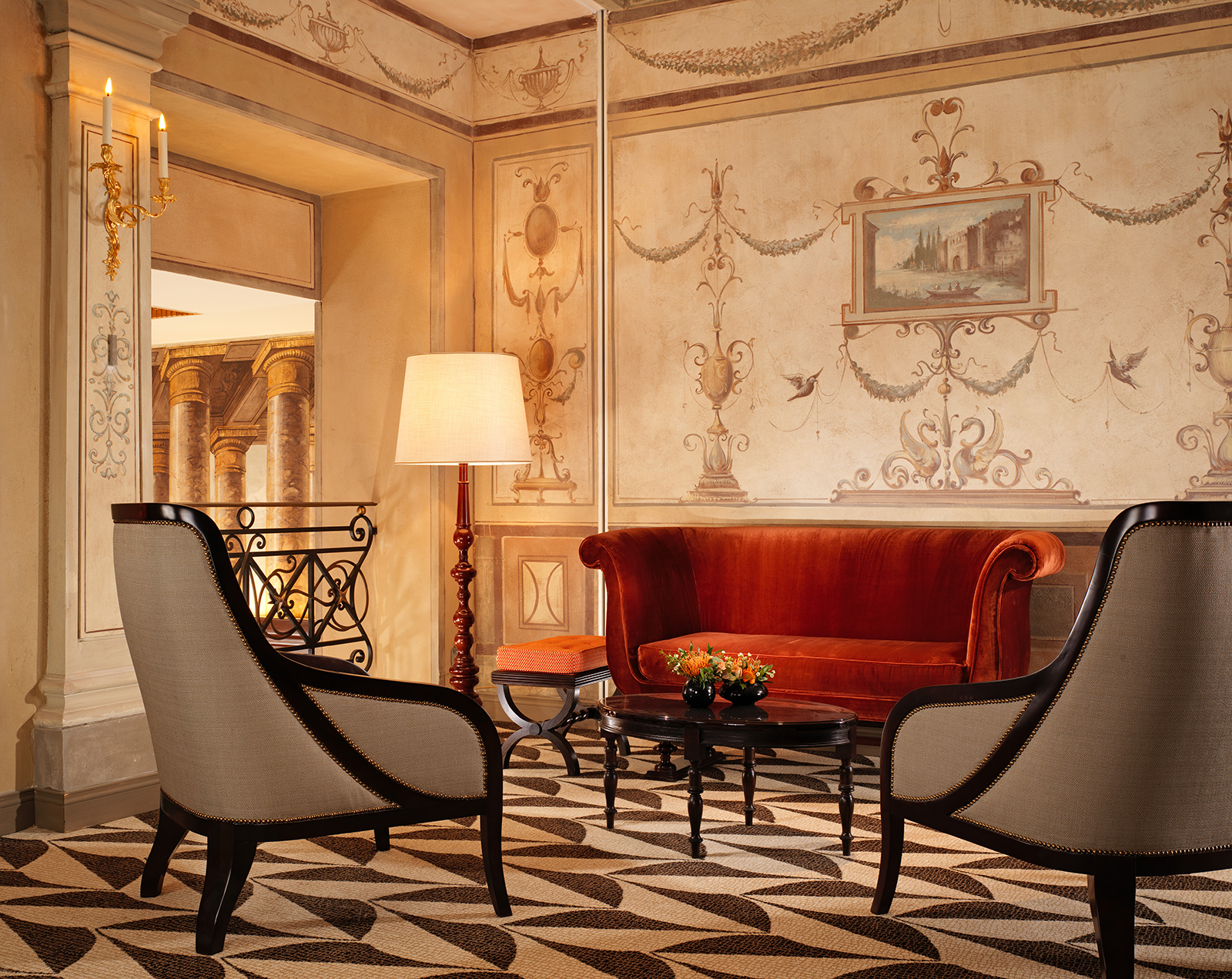 Fall has finally descended upon Rome and with it, the rain. Though it's nowhere near as bad as the flooding that just wrought havoc on Venice, if you're traveling to Rome in the fall or winter, you should be prepared for some wet, chilly weather. Though the city is at its most glorious under the warm Mediterranean sun, there are plenty of indoor activities to keep you occupied should you find yourself in Rome on a rainy day.
The obvious options are museums, but since all the tourists visiting the city are likely to have the same idea, it's best to avoid the Vatican Museums and Capitoline Museums. Instead, opt for smaller, niche museums like the Centrale Montemartini, which exhibits ancient Roman statues in a former power plant in the up-and-coming neighborhood of Ostiense. If you can get tickets to the Galleria Borghese—and advance reservations are required—it's absolutely worth a visit, rain or shine.
Annie Ojile, founder of the tour companies Scooteroma and Personalized Italy, recommends museums in historic palazzos like Palazzo Altemps and the Museo di Roma behind Piazza Navona, which is currently showing an exhibit on the Neoclassical sculptor Antonio Canova. Her personal favorite, though, is the Museo dell'Ara Pacis, where you can admire emperor Augustus's triumphal altar inside a modern building by Richard Meier. "With the glass windows, you can see outside, which is ideal," Ojile says.
I recently spent an afternoon wandering the halls of Palazzo Barberini, once the palace of the powerful Barberini family, which is full of treasures by Raphael, Caravaggio, and Bernini. It was nearly empty, which made me feel as though I was privy to a secret treasure trove of art that most tourists don't know about.
After some museum hopping, you're bound to get hungry. There are plenty of places to savour a delicious meal, but if you want to get your hands dirty, consider a cooking class. Violante Guerrieri Gonzaga invites groups of two to fourteen people into her family's beautiful home in Palazzo Taverna, a 15th century palazzo in the heart of Rome's historic center, for cooking lessons. She typically begins with a quick visit to the market at Campo dei Fiori, then teaches guests to make three dishes, which they then eat on her terrace if the weather is good or in her dining room overlooking the Vatican if it's not. Guests of the five-star Hotel Eden—home to the Michelin-starred La Terrazza restaurant—can request a private pizza-making class with chef Fabio Ciervo, who makes delicious light and chewy dough.
For an indulgent afternoon, the spa at Hotel Eden is the only place in Rome where you can get a facial designed by skincare expert to the stars Sonya Dakar, whose treatments are beloved by celebrities like Gwyneth Paltrow, Drew Barrymore, and Stella McCartney. The treatments range from Dakar's signature 30-minute facial to a 120-minute treatment designed exclusively for the Hotel Eden. At the Hotel de Russie and the new Hotel de la Ville—both members of Rocco Forte Hotels—spa treatments are designed by Irene Forte and use organic products hand-made with Sicilian ingredients, like orange blossoms, olive oil, and almonds.
If the rain has scared off the crowds that usually line up outside Da Enzo al 29, you might not have to wait long for a table at this lively trattoria in Trastevere known for its Roman classics. At the end of a rainy day, a hearty plate of tonnarelli cacio e pepe or carbonara will fill your stomach and your soul.
________
Never miss a story. Sign up for NUVO's weekly newsletter here.