The Spirit of Experimentation Is Rife at the Okanagan's Red Rooster Winery
Winemaker Elaine Vickers channels her past to make the wines of the future.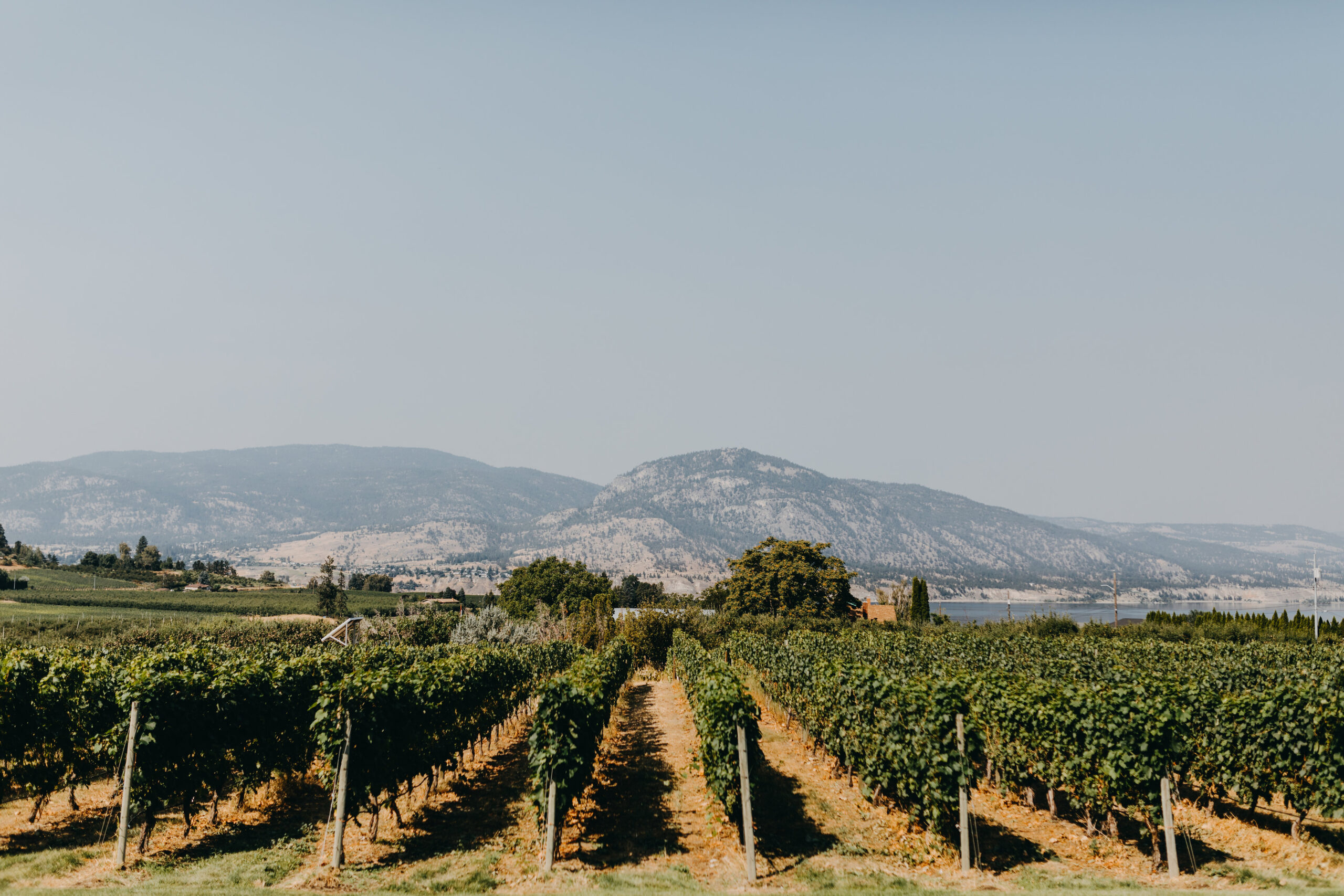 Elaine Vickers, the winemaker at the Naramata Bench's Red Rooster Winery, brings an uncommon occupational history to the world of wine. In her former life, Vickers was a cancer researcher in Vancouver, having earned a master's degree in molecular biology from the University of Victoria. And while she also has a wealth of experience at wineries across the Okanagan, as well as a second graduate degree in oenology from the University of Adelaide, it is her experience researching and experimenting that Vickers channels in her wines.
At Red Rooster, where she has been the winemaker since 2019, Vickers oversees a flock of wines that run the gamut from traditional to radically experimental. On the traditional side, Red Rooster falls in (the front of the) line with neighbouring wineries by making excellent wines from grapes that have become standard throughout the Okanagan. There is an easy-drinking pinot gris (the most-planted white grape in the region), typically aromatic takes on the ever-popular Germanic gewürztraminer and riesling, and a really solid merlot that, at $23, punches well above its weight in that crowded category.
However, where things get experimental at Red Rooster is in Vickers's ingenious use of distinctive production techniques on otherwise standard grapes—an underrated way to add complexity, and fun, to wines in an industry increasingly obsessed with the next niche grape and the most far-flung regions.
It is not often, for example, that carbonic maceration, the fermentation technique popularized in France's Beaujolais region, is used in the production of malbec, which makes up 40 per cent of Red Rooster's 2020 Carbonic Merlot Malbec. Carbonic maceration, which creates intracellular fermentation by covering a sealed vessel of whole, intact bunches and filling it with carbon dioxide, famously produces a light, juicy wine. When produced in this way, malbec's notoriously robust tannins are softened, resulting in a bright, food-friendly wine that still shows the grape's rustic brambly qualities.
Malbec is also the star of Red Rooster's Sparkling Rosé, one of very few examples in the world. Analogous in flavour to bubbly made from the traditional grapes (pinot noir and chardonnay), this wine is made with the same techniques as in the production of champagne. The result is somewhere between lambrusco and champagne, displaying ample red fruit qualities with a touch of brioche.
The final trick up Vickers's sleeve is the sur lie (on lees) aging used in the production of Red Rooster's 2020 Sur Lie Chardonnay. This technique is traditionally used in the production of muscadet, as well as sparkling wines and chardonnays from both the Old World and the New, but it has fallen out of favour as winemakers veer toward "cleaner," pure-fruit expressions. Here, it adds a depth of complexity (sur lie aging contributes to the buttery profile many prefer) often missing in chardonnay from the northerly Okanagan. In the case of this wine, the sur lie aging brings the chardonnay to a happy middle, where rather than buttery, the palate leans tropical, with ample amounts of melon, pineapple, and almond.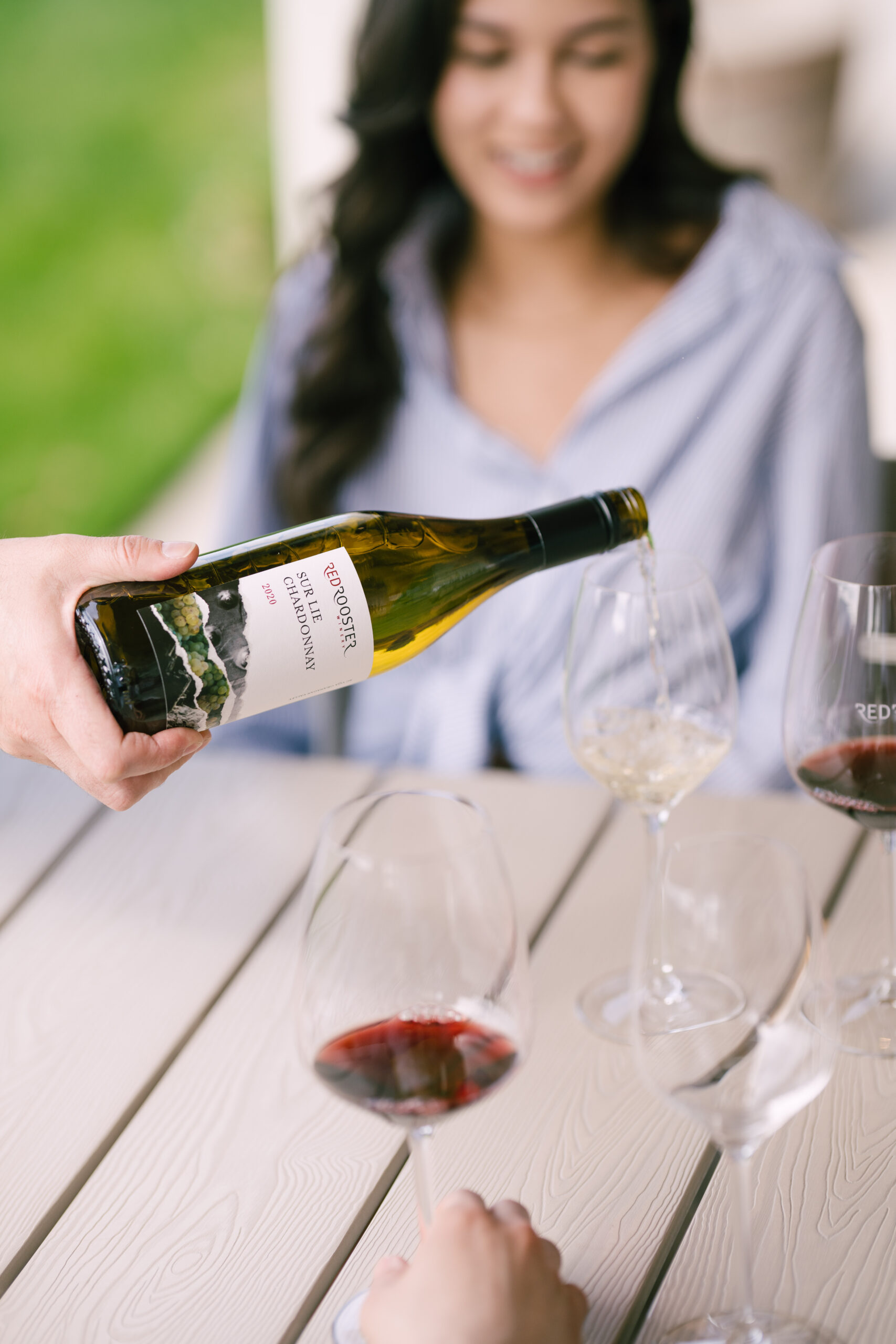 Red Rooster's standout wines, all made thanks to Vickers's experimentation with production techniques on typical Okanagan grapes, are sure to appeal to traditionalists and iconoclasts alike. And all it took was two graduate degrees and a career as a cancer researcher.