First Look: Almanac X Prague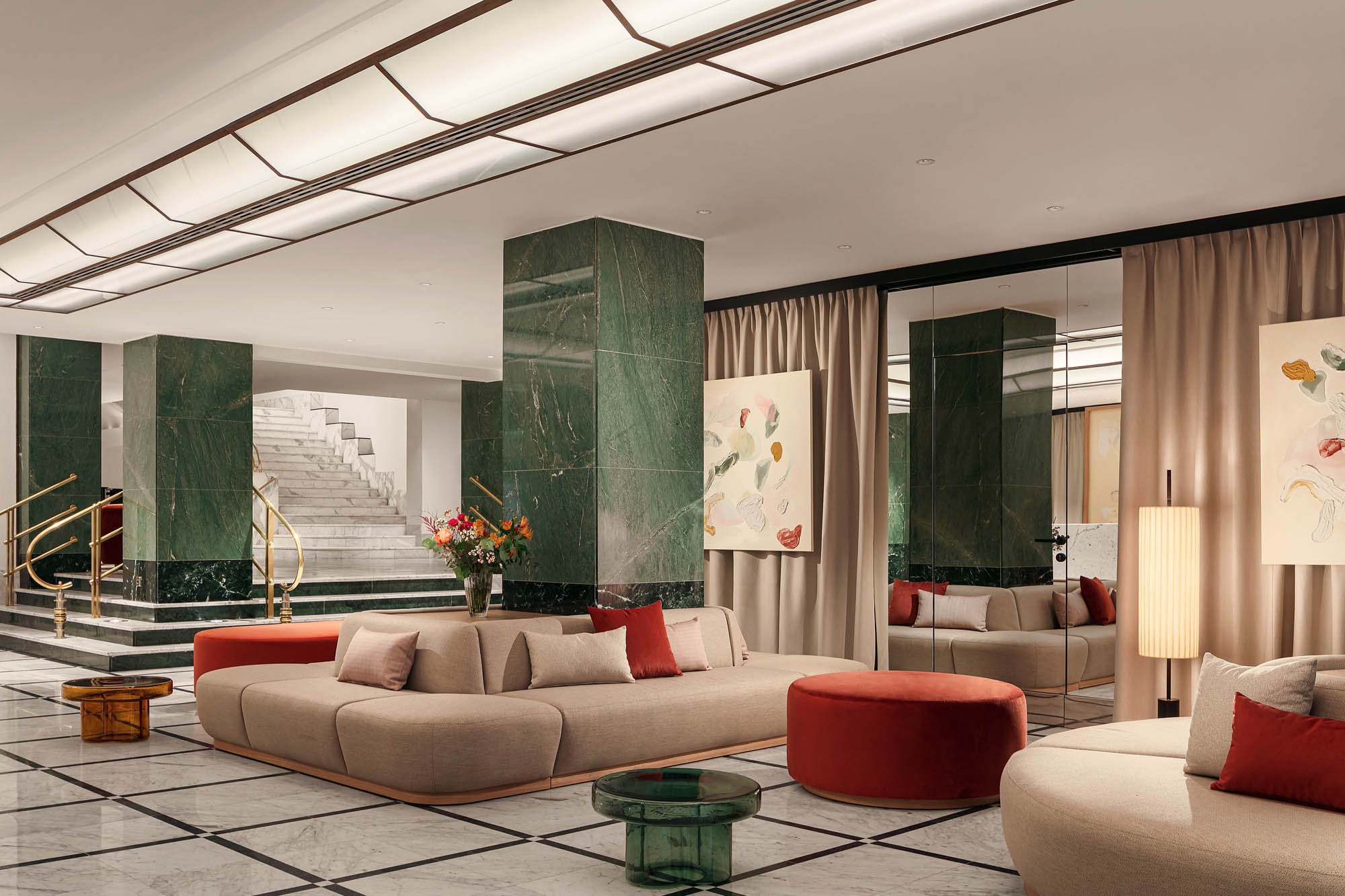 Almanac Hotels, owned by Vienna's WSF Group, has debuted a new lifestyle collection of hotels, choosing Prague as the inaugural location. The former Alcron Hotel reopened at the beginning of March as Almanac X Prague, within walking distance of popular Wenceslas Square.
Alcron Hotel, Prague's first luxury hotel, was opened during Czechoslovakia's First Republic, hosting A-listers of the early 20th century such as Ella Fitzgerald, Charlie Chaplin, and Winston Churchill. Marani Architects in Prague collaborated with Barcelona's Tres Cinco Uno Creative Studio to reimagine the 1932 building during the 14-month, 20-million-euro project. Original details were preserved, such as green-marble pillars, wood panelling, and an onyx fireplace, integral to the original design by architect Alois Krofta, who was inspired by Bauhaus and art nouveau. Finding inspiration from Krofta's original designs along with Prague's greenery and architecture, the design team infused more natural light and included works by Czech artists Lucie Jindrák Skřivánková, Alžběta Josefy, and Patrik Kriššák.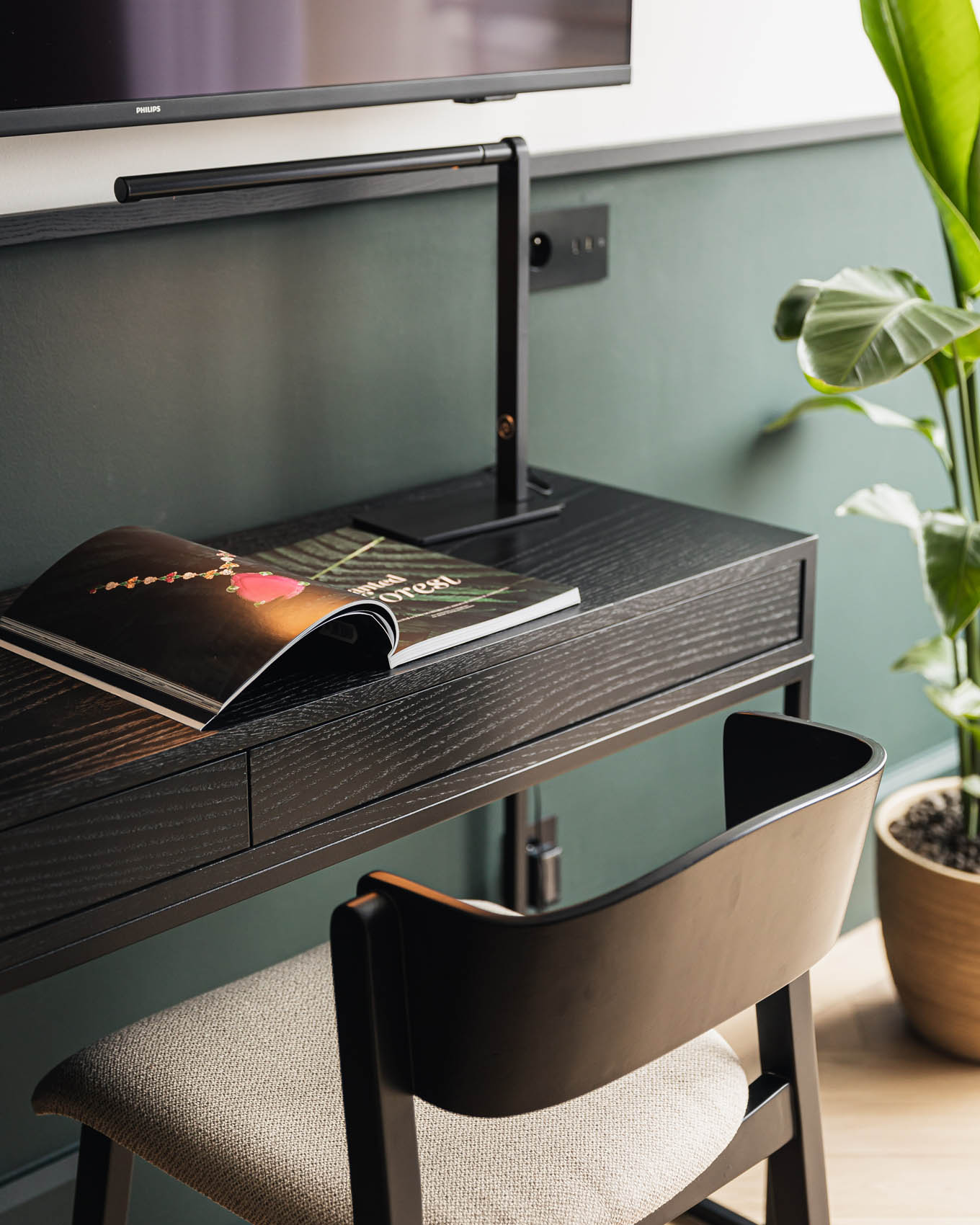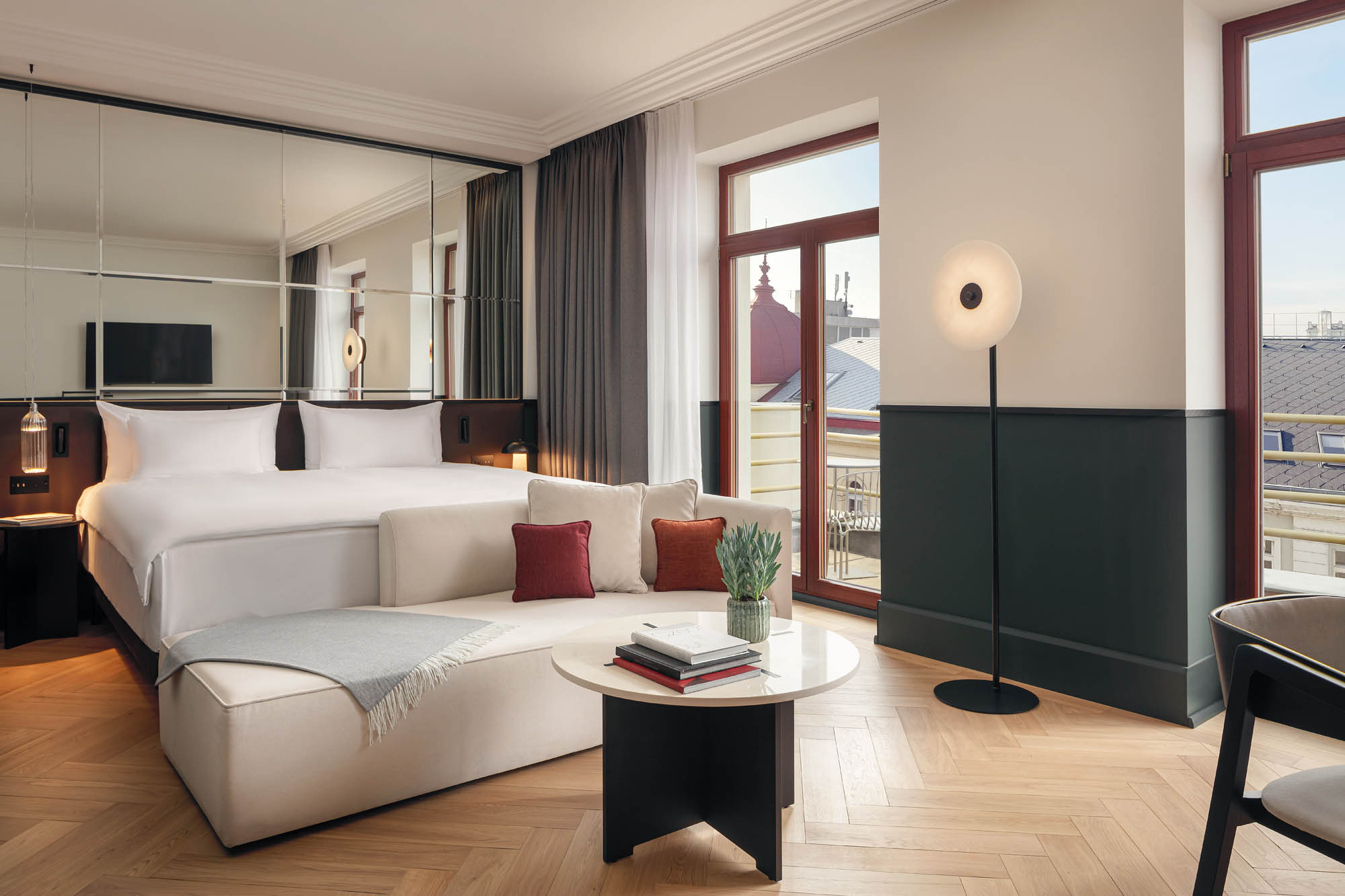 The lobby embraces art deco curves: rounded seating around the pillars, circular translucent side tables in green and amber, red ottomans, pairs of C-shaped club chairs, and curving brass handrails on the staircase. The mural behind the reception desk was created for the original hotel by Jindrak, as were pieces displayed in the Presidential Suite.
Minimalist rooms are accented with the deep green and red first spotted in the lobby, a warm contrast to pristine white walls, crown moulding, and simply dressed beds. Natural wood touches come from herringbone floors, slatted wardrobe doors, sleek narrow desks, and window seats. Each room includes abstract art pieces, and mirrored walls behind the beds reflect the abundant natural light and the surrounding cityscapes. Upgrade to one of the 26 suites with modern four poster beds and heated floors in the spacious bathrooms with rainfall shower and tub. As a bonus, some offer views of the nearby castle.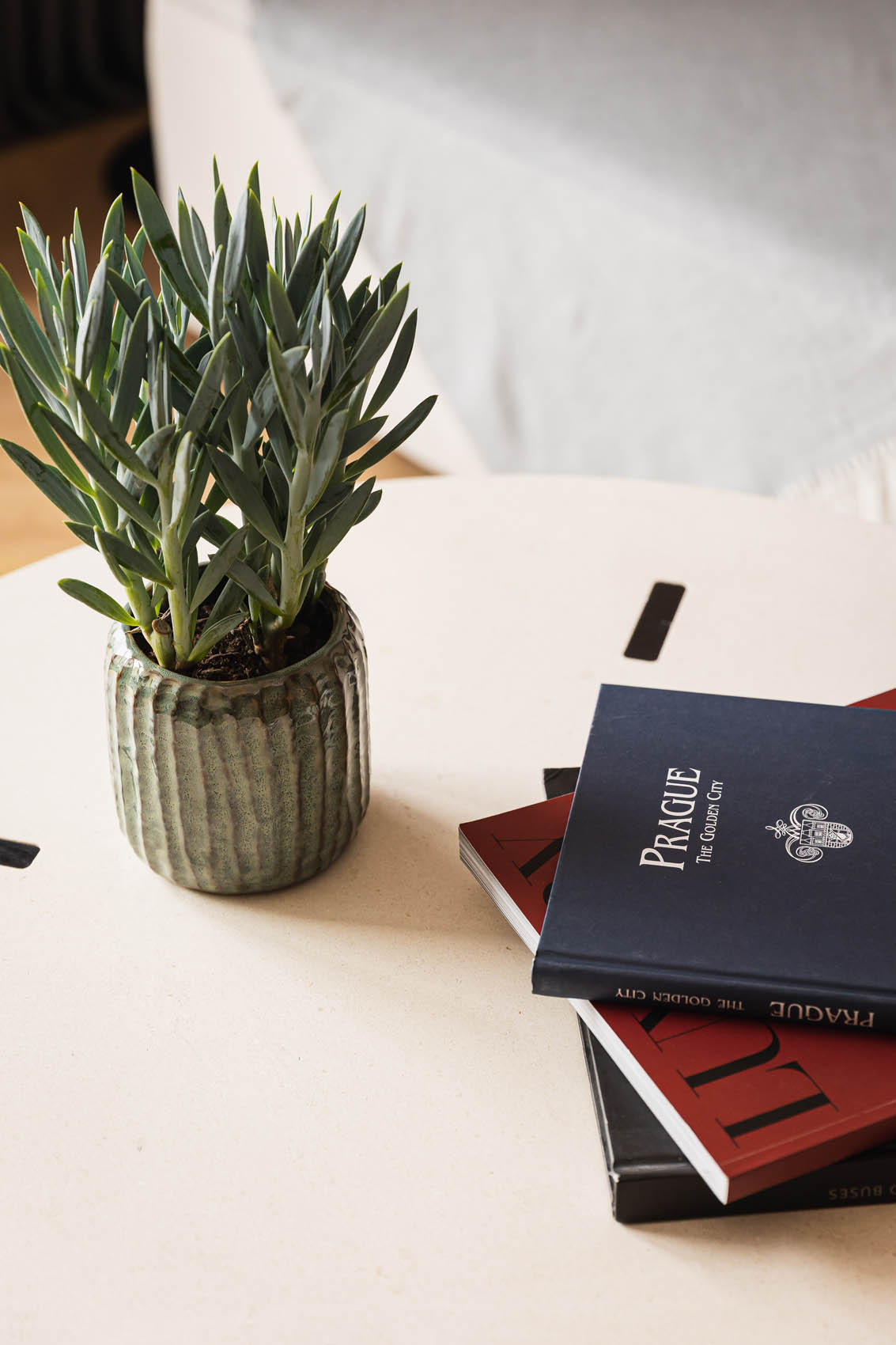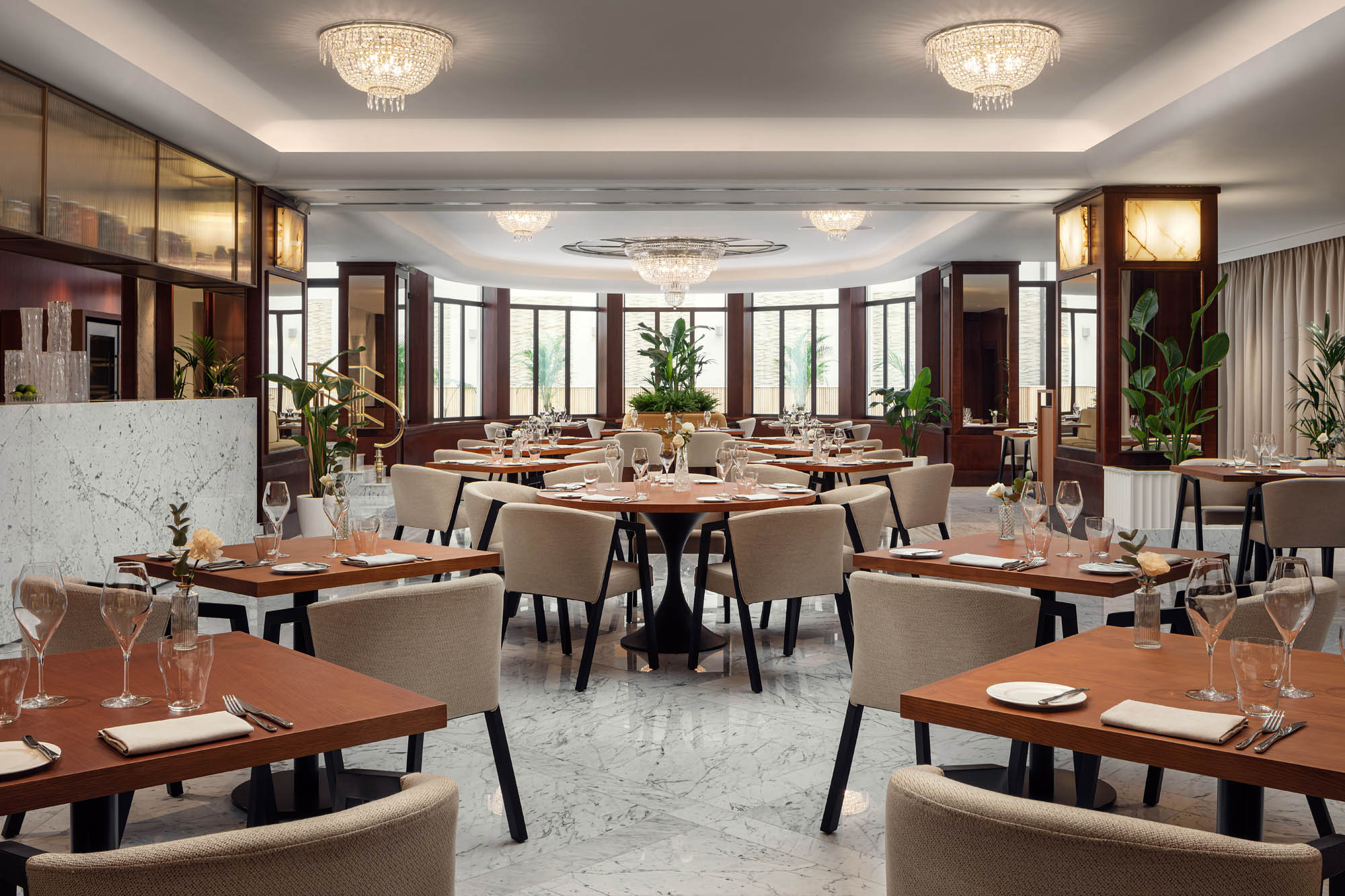 With the hotel's focus on gastronomy, chef Eliška Hromková, formerly of Copenhagen's Michelin-starred Kiin Kiin Restaurant, was chosen to oversee the hotel's dining program. For Alcron Restaurant, with its art deco–inspired lighting and wood panelling, she created a plant-forward menu of classic Czech recipes.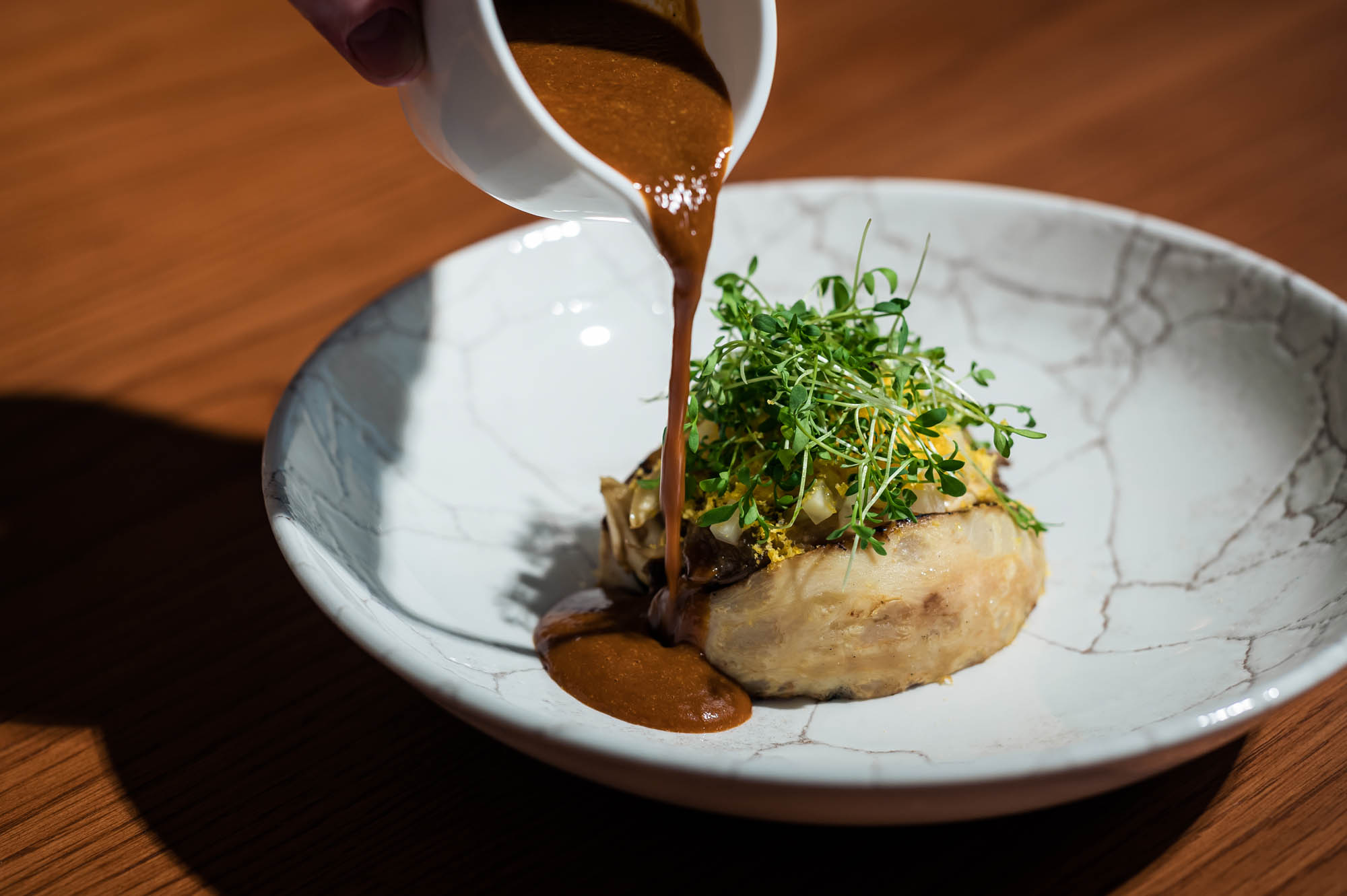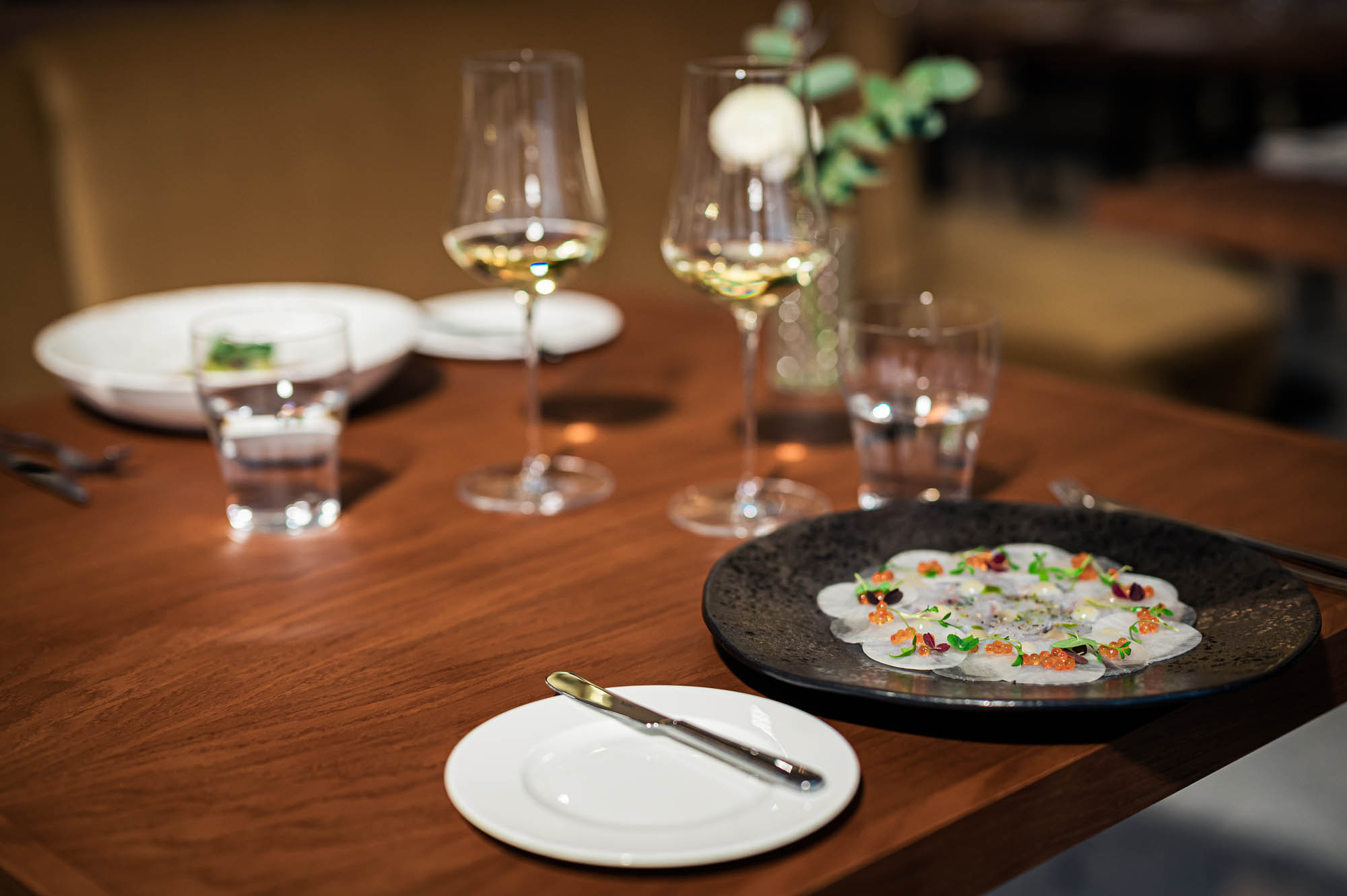 Guests can also visit the art deco-influenced Alcron Bar, start the day in the sunlit coffee shop, or work out in the fitness centre with sauna. Next year, the hotel will unveil the Alcron rooftop terrace.