Inside Henry's Townhouse: An Elegant Recreation of Regency London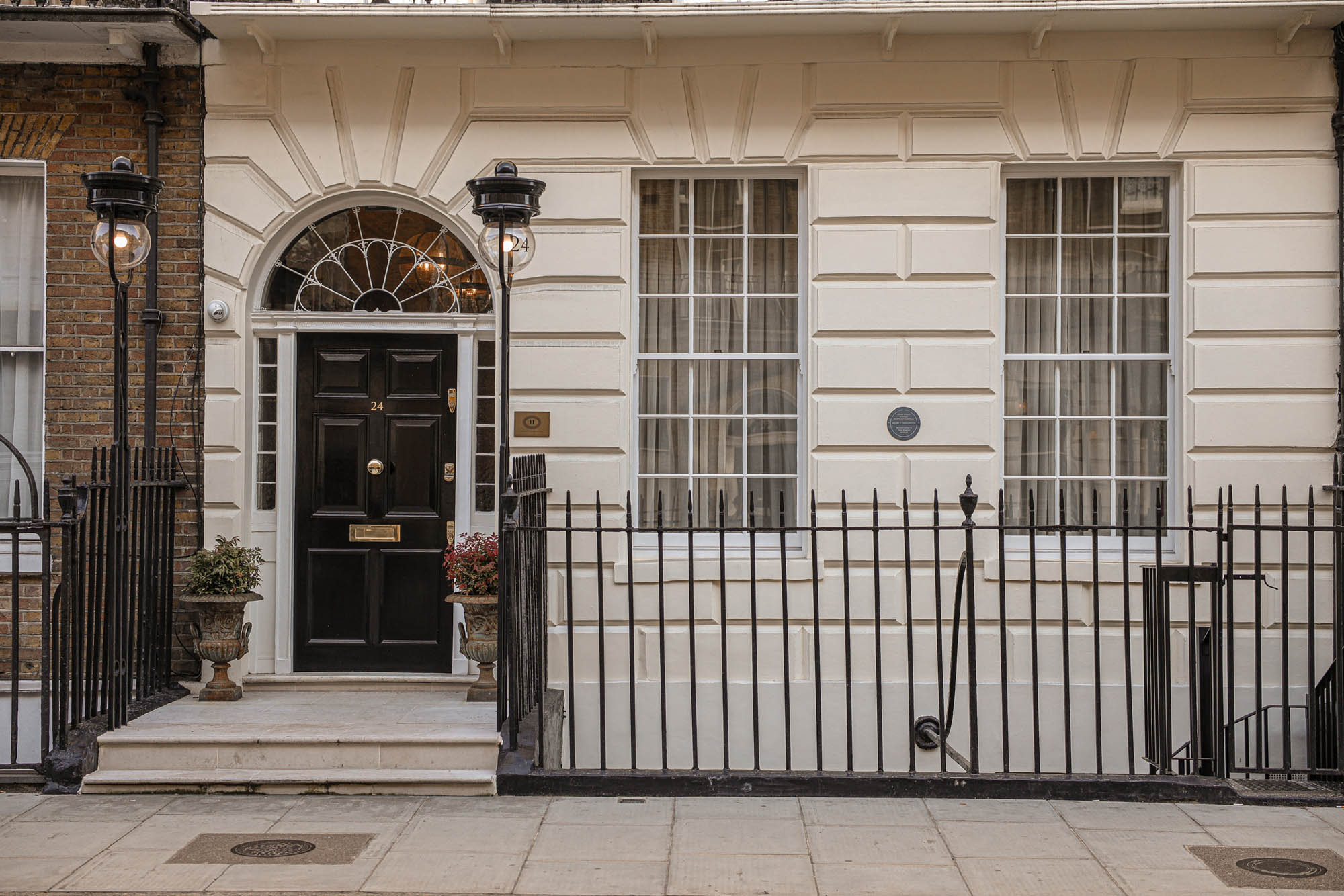 Calling all Jane Austen fans: London has a new hotel for you. Tucked away on a residential street in the central London neighbourhood of Marylebone, Henry's Townhouse is a six-key boutique hotel secreted away in an enchantingly restored terraced house once occupied by Jane Austen's older brother Henry. The elegant but discreet hotel is easy to miss, but in many ways, that's by design. The property first opened in 2020 as a private rental for exclusive-use buyouts, so it wasn't meant to look like a standard hotel. However, in a delightful twist for Austen fans, as of this year, rooms are now available to book individually as well.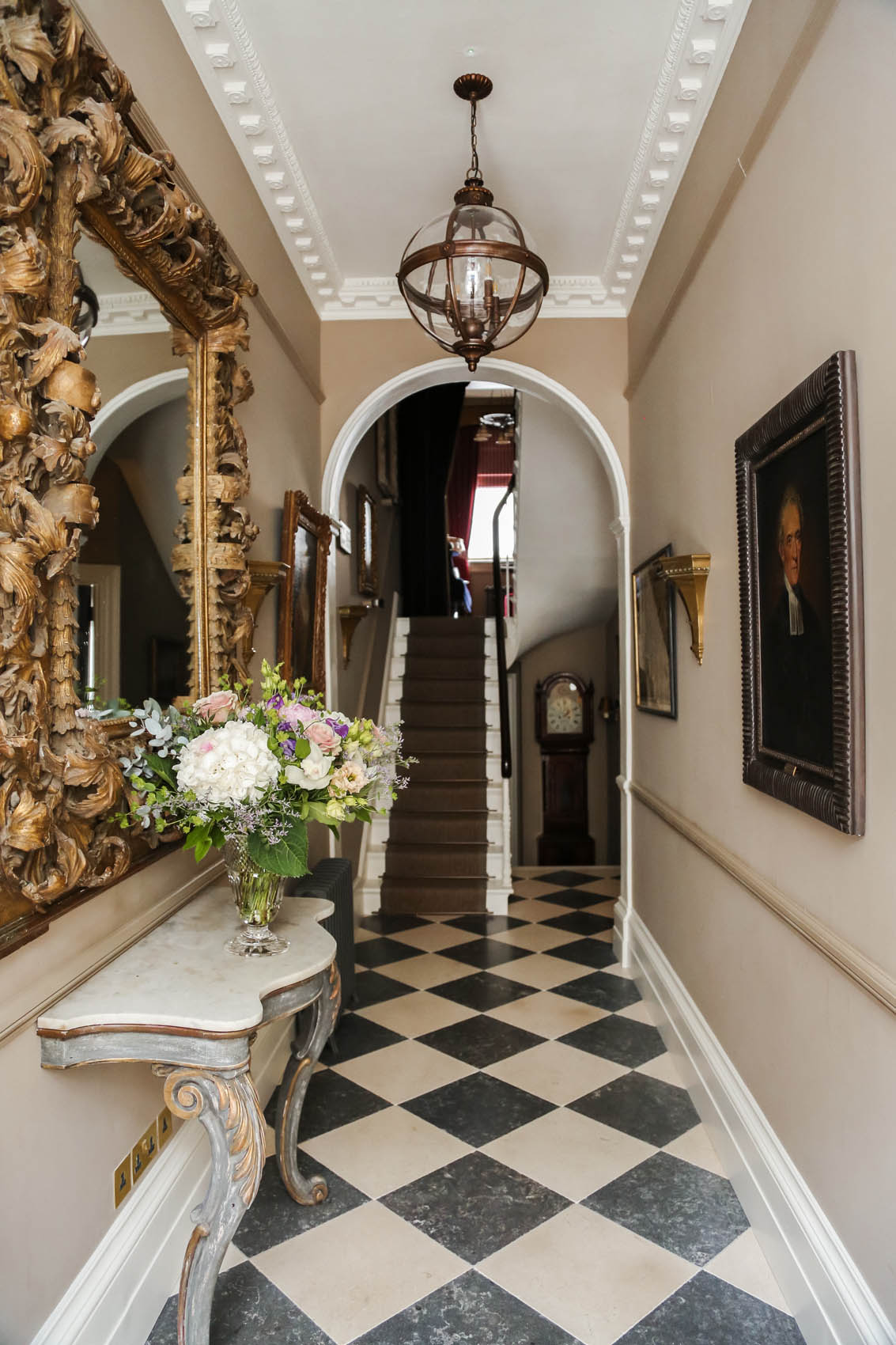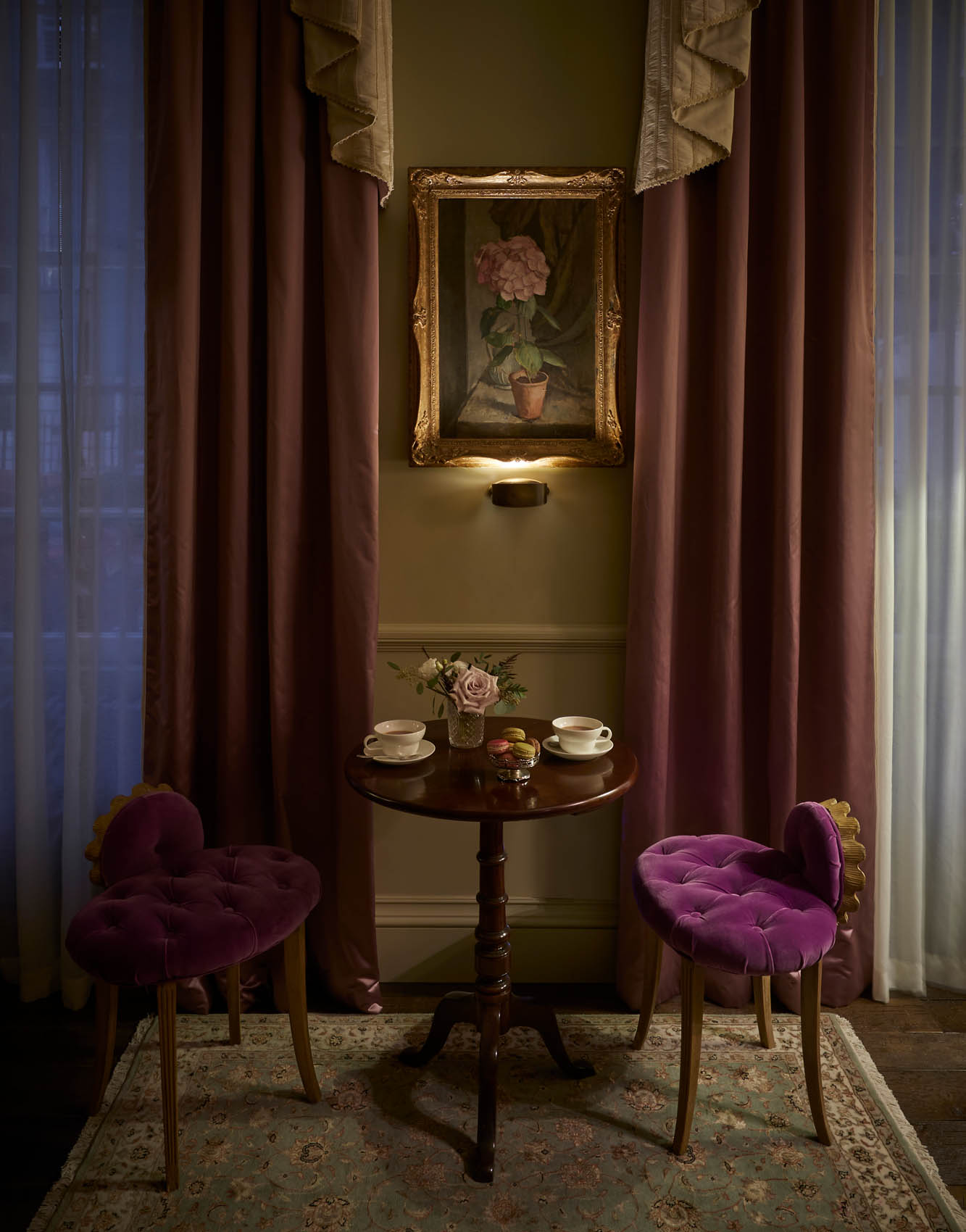 With walls covered in oil paintings, light-catching chandeliers, and overstuffed velvet furniture, the vibe here is very much British Regency era home-turned-hotel. The Regency period coincided with the publication of Jane Austen's most famous novels, and some claim that Jane actually worked on Sense and Sensibility while staying with Henry, working in the townhouse's main reception room now aptly named after her. The owners of Henry's Townhouse, Jane and Steven Collins, commissioned a portrait of the famed author for this pretty seafoam green sitting room.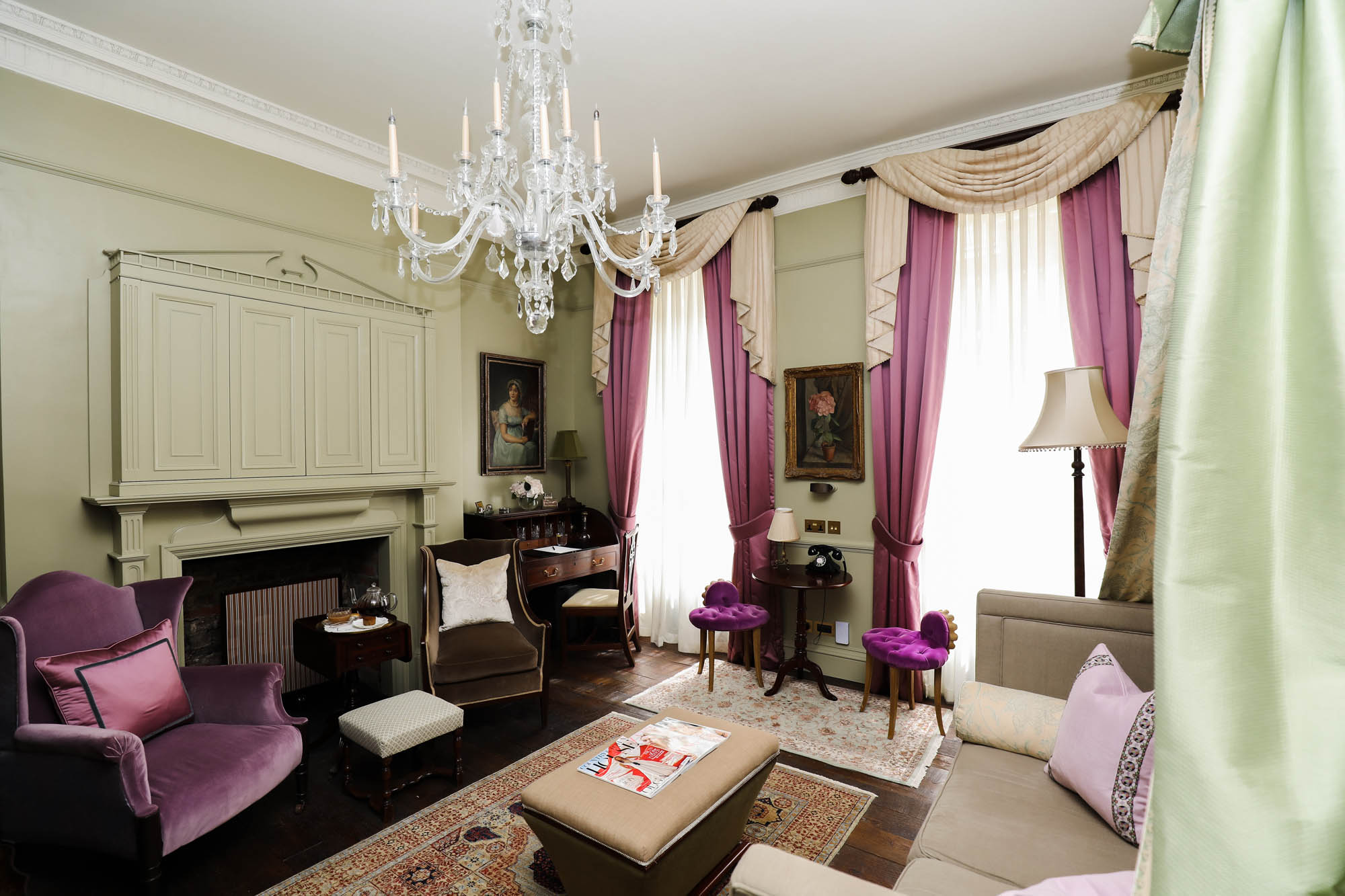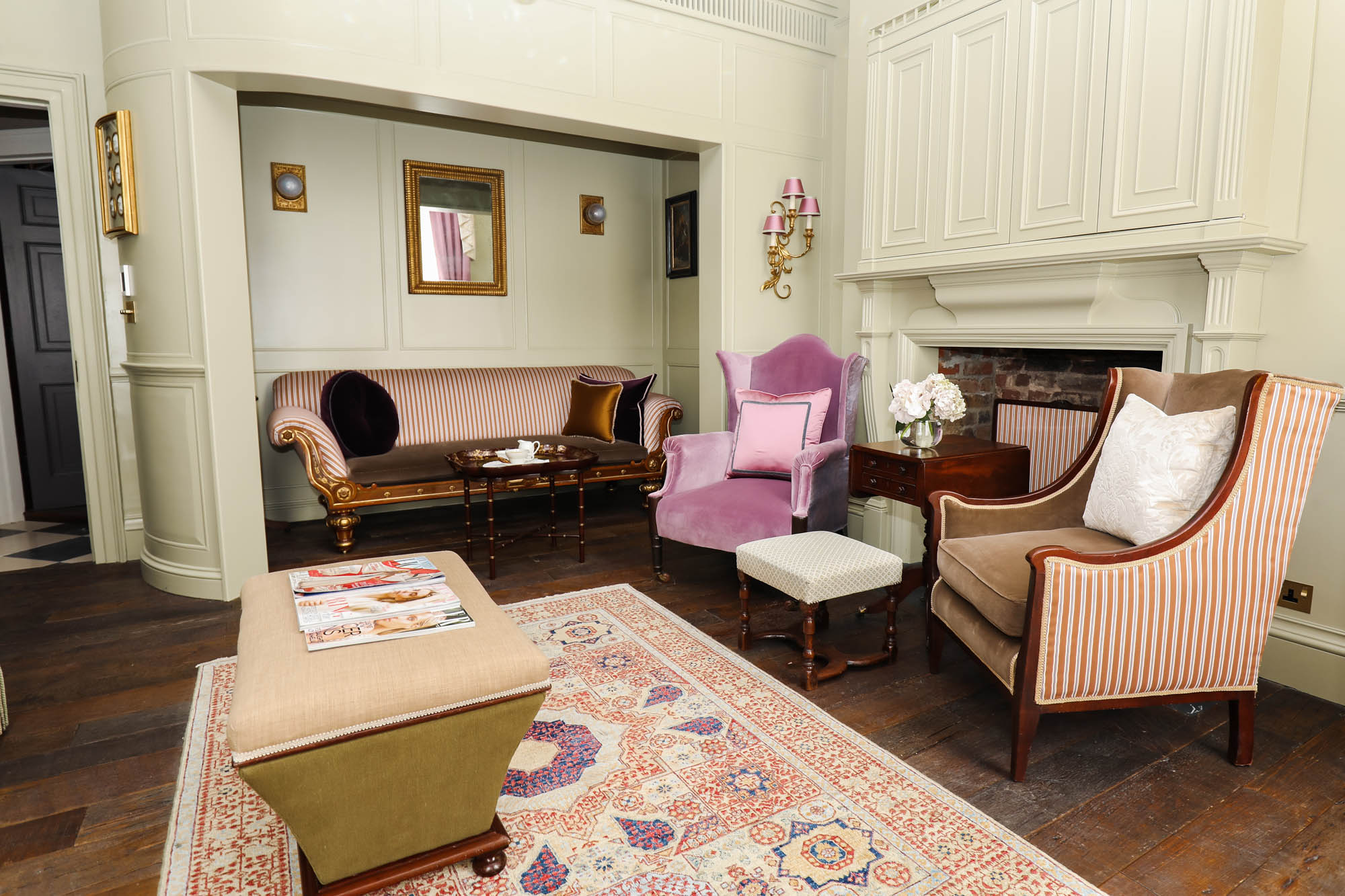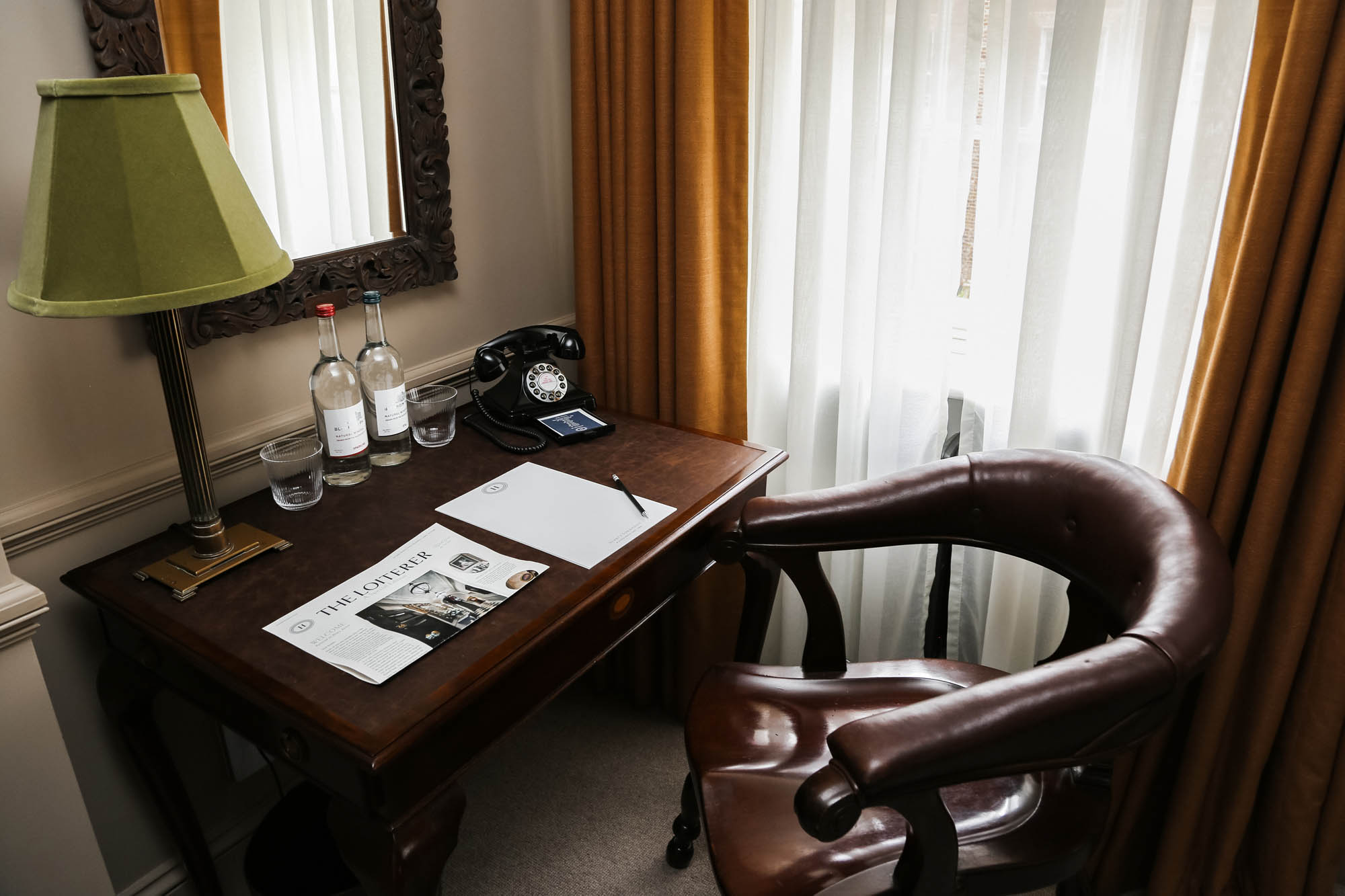 Henry, who was also an author, lends his name to the hotel's other sitting room, which is handsomely trimmed in red-and-white vertical stripes and includes a writing desk, should inspiration strike. Other communal spaces include the snug, which houses a collection of first-edition Jane Austen titles, as well as a rare copy of The Loiterer, a periodical about university life produced by Henry and his brother James while they were scholars at Oxford's St John's College. The Loiterer was distributed in London by Thomas Egerton of Whitehall, who would later publish Sense and Sensibility. Alongside the books in the snug (which guests are welcome to peruse—provided they wear the white gloves), there's also a well-stocked bar with plenty of British craft gins, as well as traditional board games.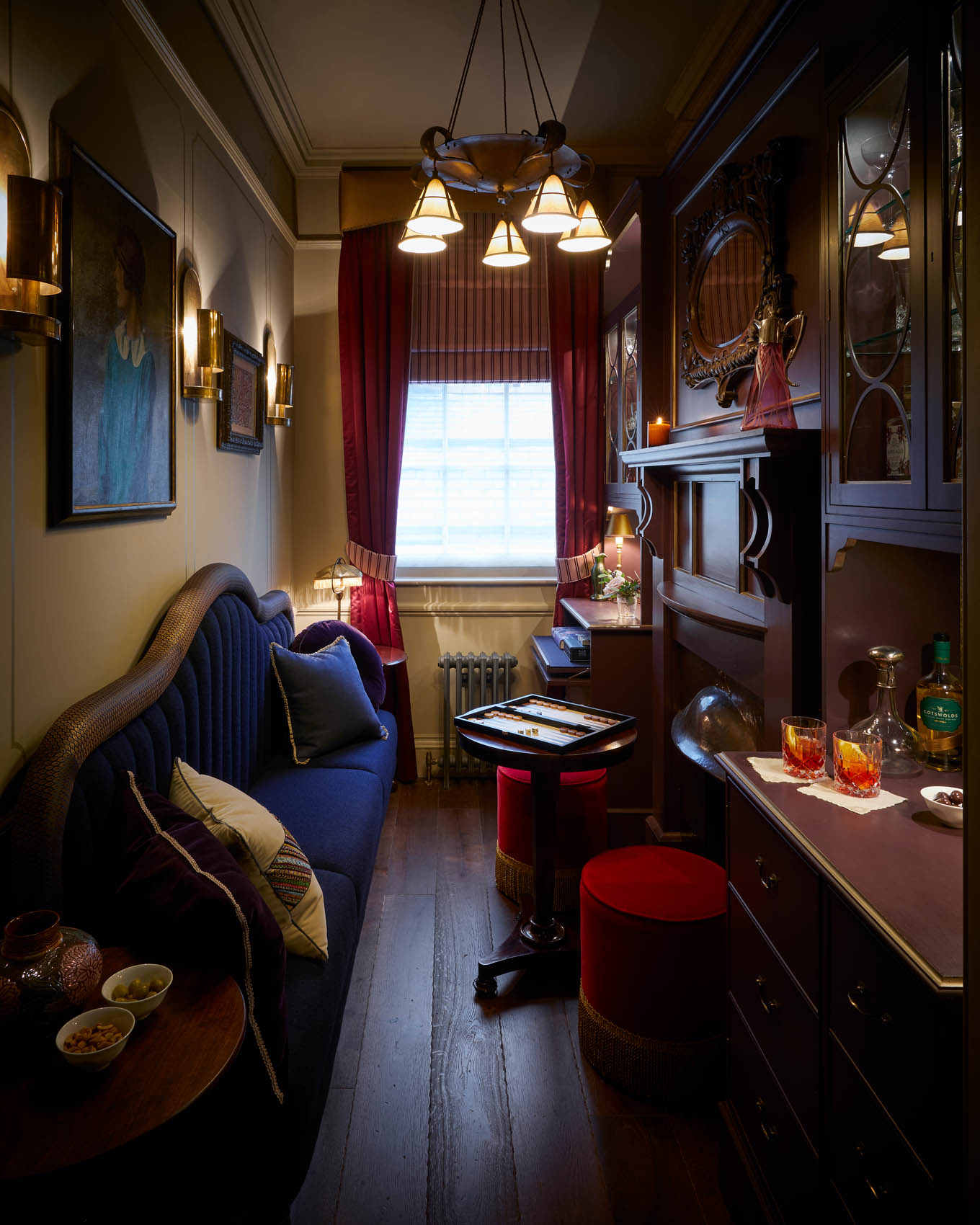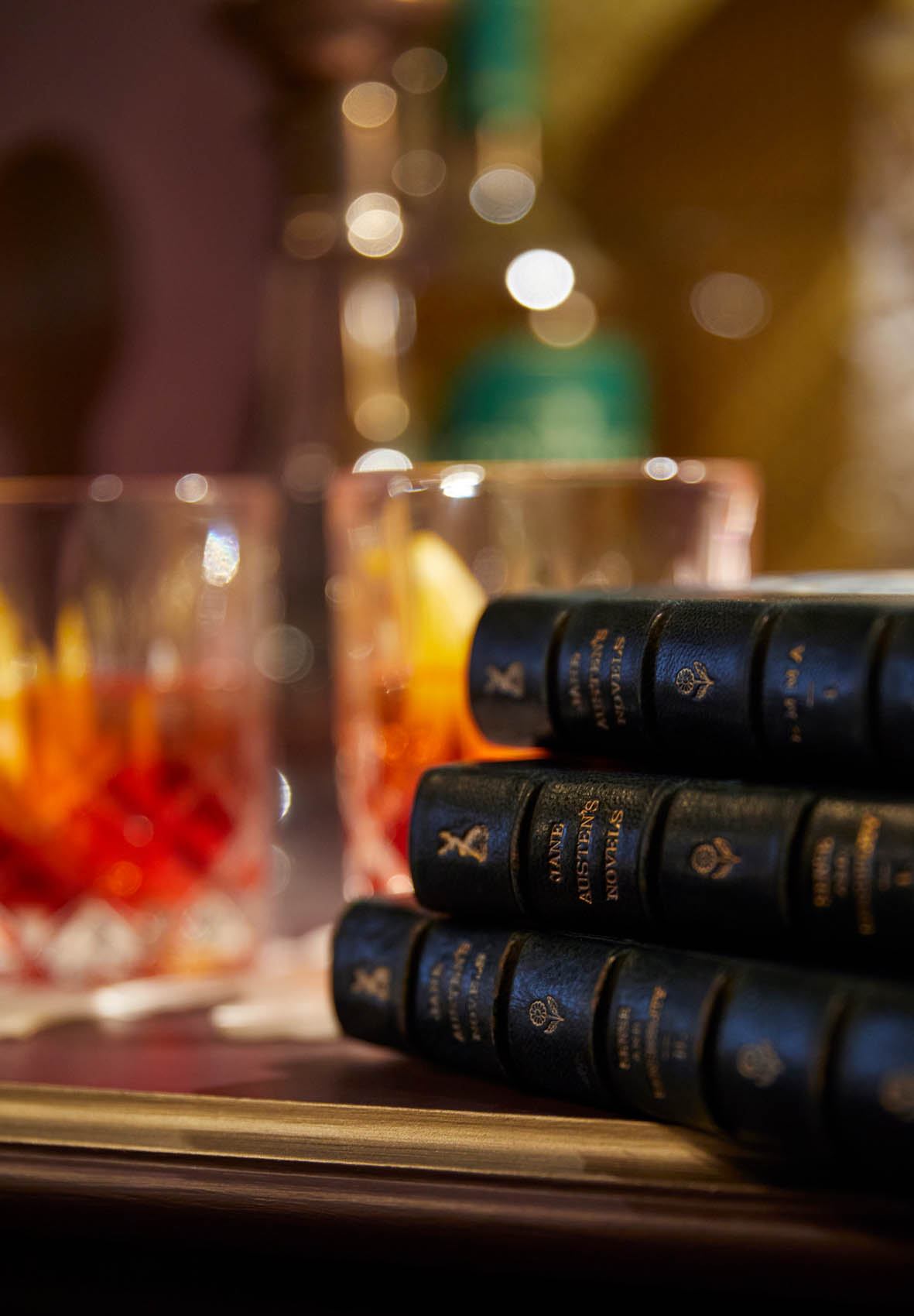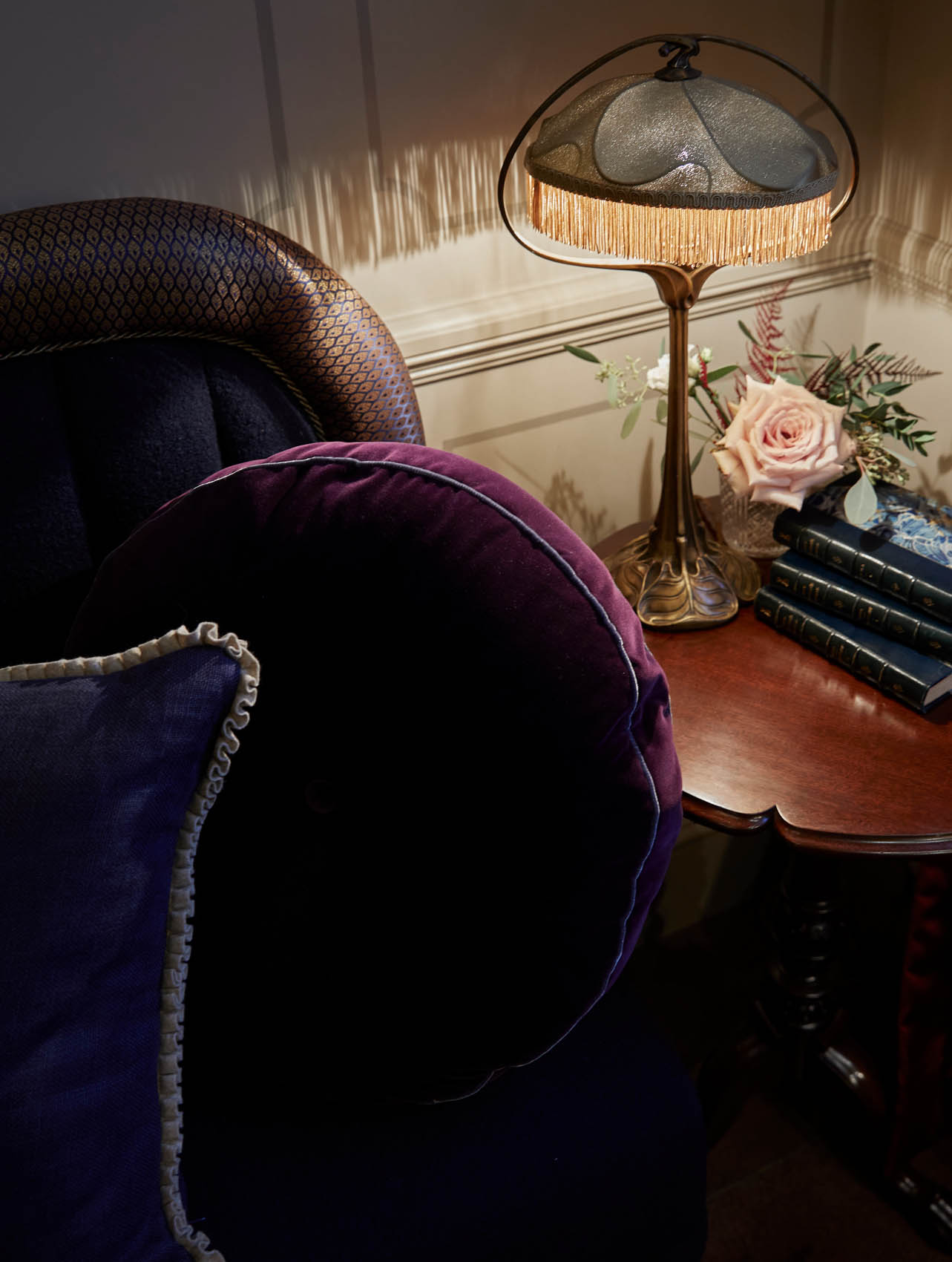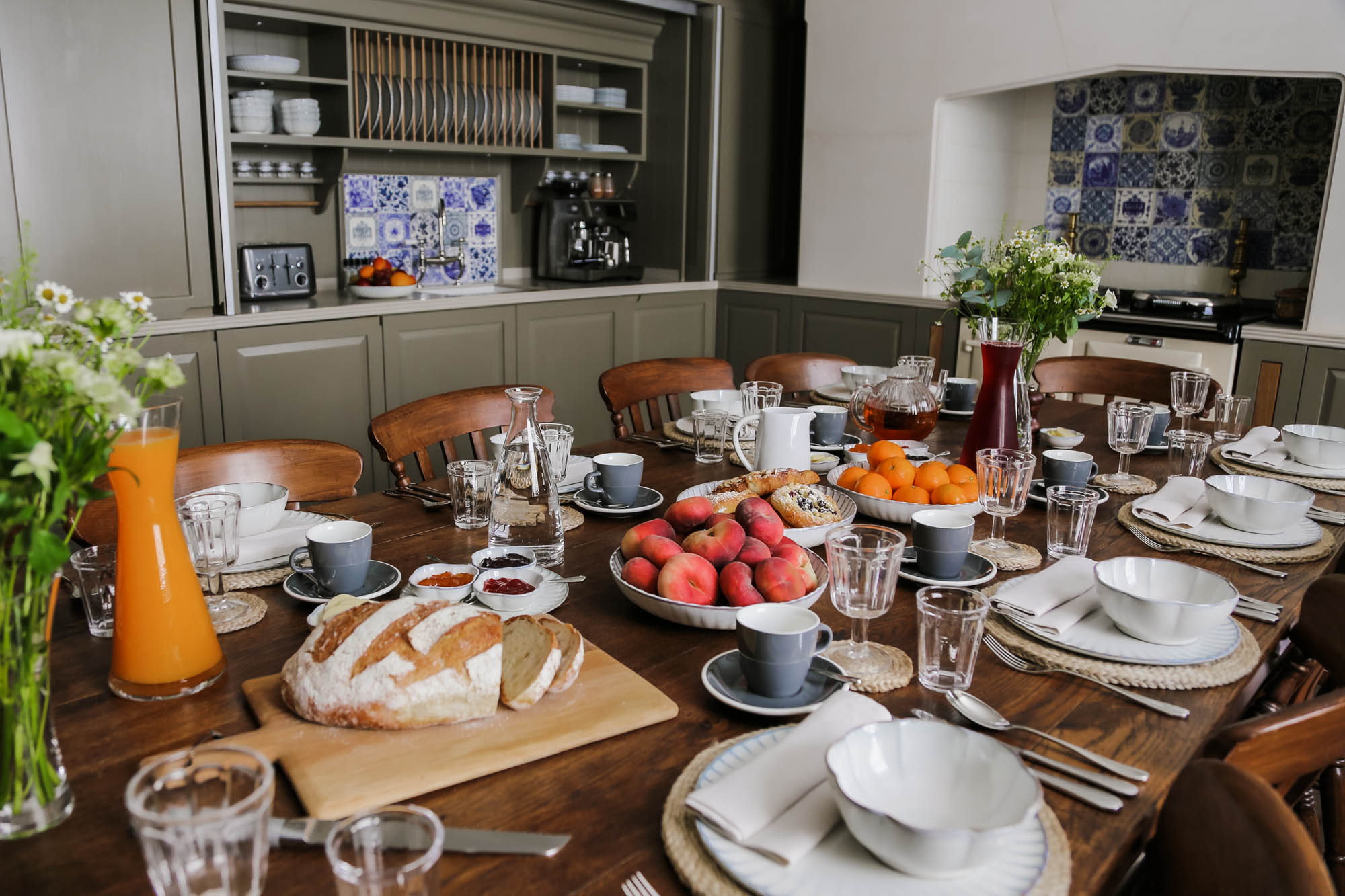 Each of the six bedrooms is a continuation of the Austen family theme, and here the main character has to be Eliza. Named after Henry's wife, Eliza Capot, Comtesse de Feuillide, the Eliza suite is a deeply comfortable and luxe cocoon of French-inflected finery with a canopied bed trimmed in vintage lace, a gold-ornamented vanity, and a freestanding rolltop bath decked out in art nouveau tiles and shimmering mother-of-pearl inlays. It's said Eliza was a real character, so it's no surprise that she is thought to be the inspiration behind some of Jane's characters (including Mary Crawford of Mansfield Park).
On the lower level, a quaint Georgian-influenced, country-style kitchen includes a retro Aga cooker, blue-and-white tiles, and sprays of tea roses. While a very British breakfast (homemade granola, porridge with plum compote, a full English with all the trappings) can be had in-house, Henry's Townhouse recommends the nearby neighbourhood restaurant The Italian Greyhound for warming dinners of rich pasta, Sicilian panelle, and wood-fired Neapolitan pizzas. But for a nightcap (or one last cup of tea before bed), there's no better place than Henry's, in particular, its petite and ultraprivate back terrace.