Parquet: Toronto's Newest French Bistro
Toronto's Harbord Village recently welcomed Parquet, a 50-seat French restaurant with warm-toned leather seats, mirror- and wood-lined walls, a black-veined white-marble bar, and a menu that incorporates local products and produce in dishes that riff on those you might find in a cozy bistro in the 14th arrondissement.
Parquet is the passion project of lawyers and first-time restaurateurs Daniel Bernstein and Matt Cohen, who wanted to celebrate their love for French bistros and its food with the help of industry veterans: executive chef Jeremy Dennis (formerly of Burdock Brewery and Woodlot, as well as Michelin-starred restaurants L'Enclume in the U.K. and Kadeau in Copenhagen) and Lexi Wolkowski (Brothers, Bar Raval) as maître d' and sommelier.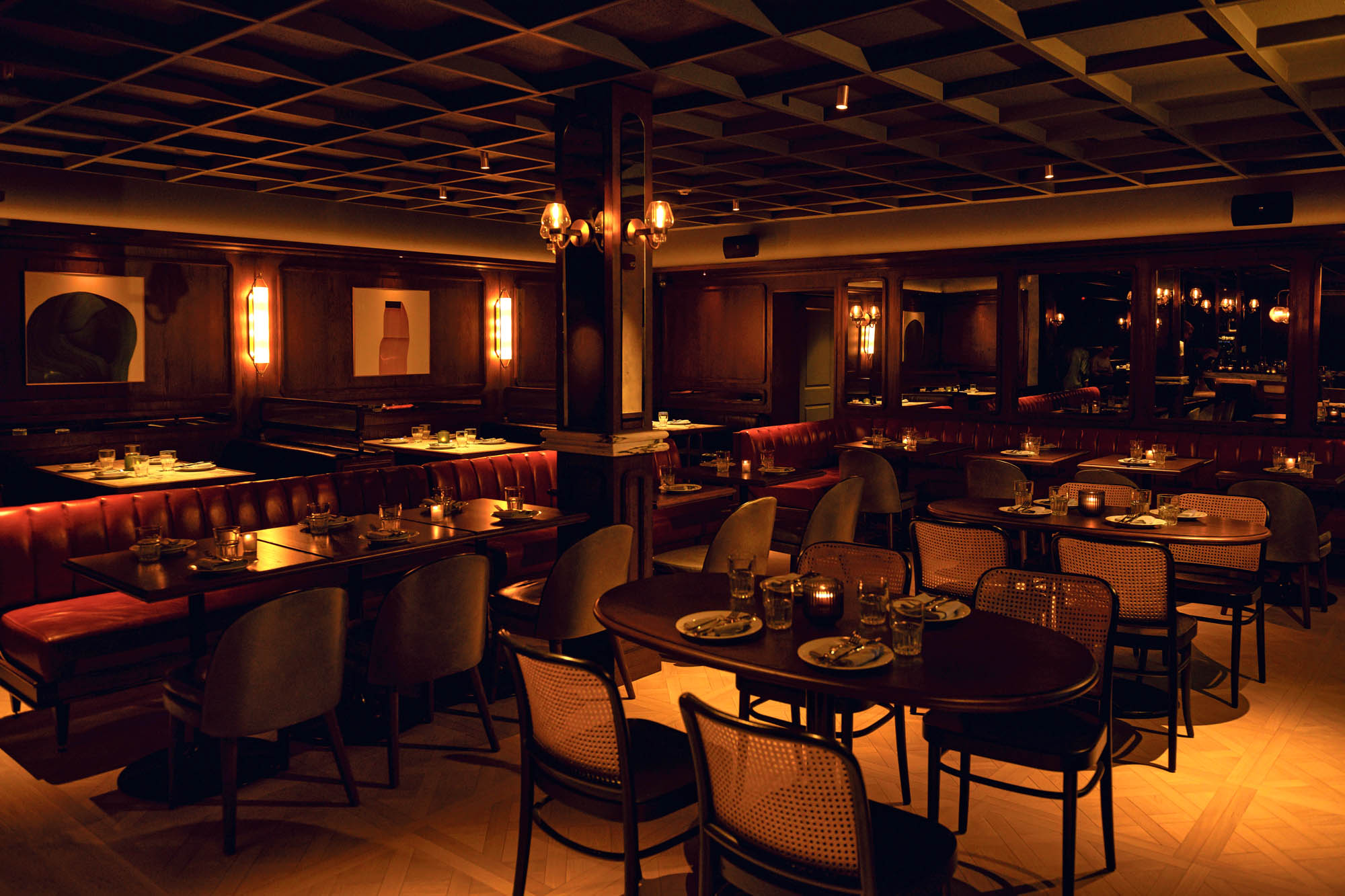 Parquet is a "reimagined French bistro," according to Bernstein and Cohen. "To us, French bistros are synonymous with comfort in the sense that they anchor guests in an extraordinary tradition of ingredients and technique, as well as an environment that is professional and accessible. We also seek to elevate this tradition by embracing culinary greatness from around the world, by pairing that food with terroir-driven wine, and by serving people in an atmosphere that feels warm and buzzy."
The interior by Toronto's Solid Design Creative, with its dark-chocolate, taupe, and earthy hues, meets those criteria. Settle in on a barside banquette and start with a cocktail from the list developed by mixologist George Fellows (Bar Isabel). Featuring gin, Cocchi Americano, lemon, tarragon, and chocolate bitters, Garrigue is a citrusy, herby hit. For those looking for something spicy and warming, there's La Pantoufle ("the slipper"). Made with pineau des Charentes, cognac, amontillado, curaçao, and Peychaud's bitters, it's perfection on a cold night—as its name suggests, a cozy choice. Or perhaps a glass of Loire Valley red curated by Wolkowski is in order.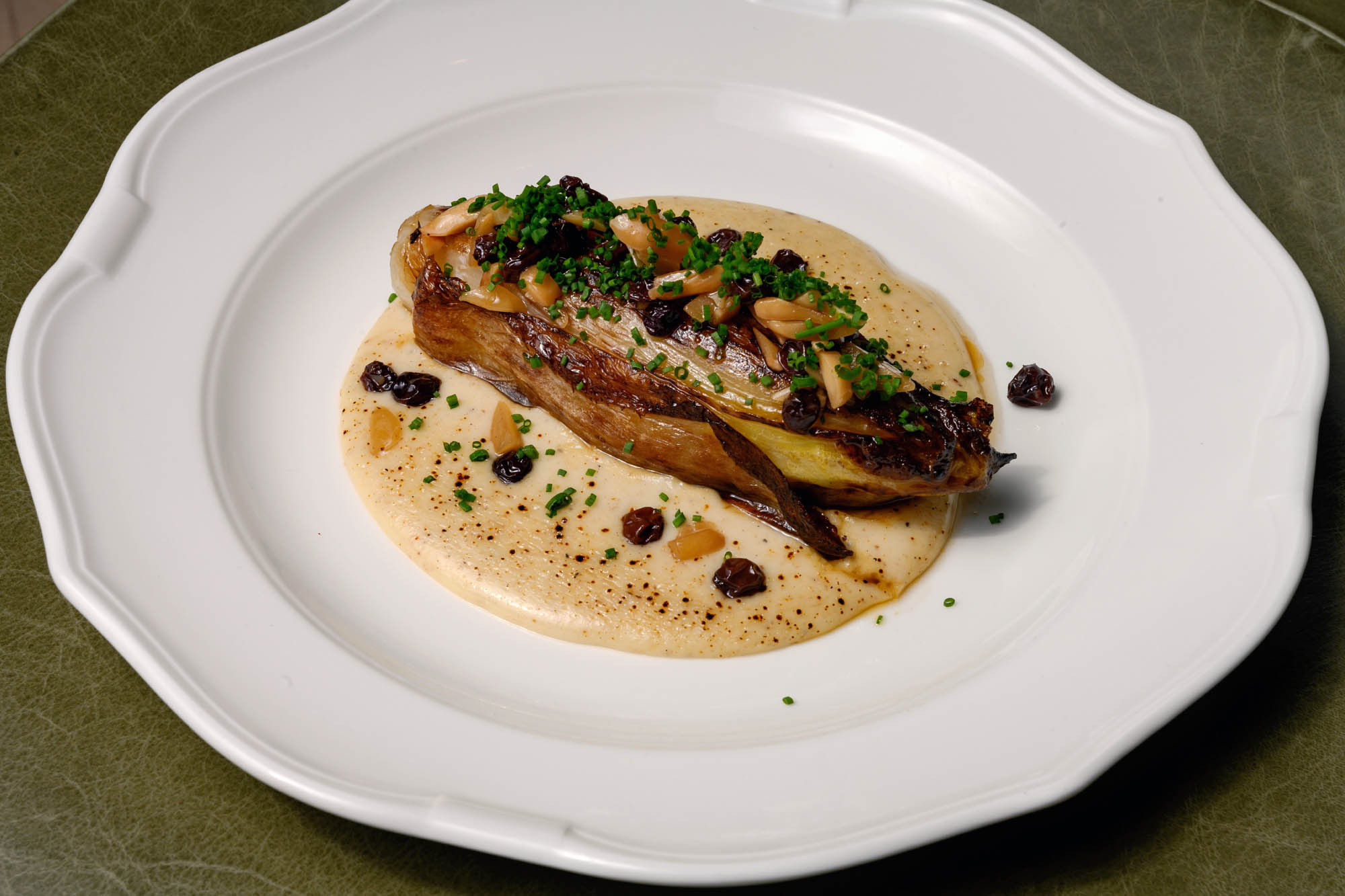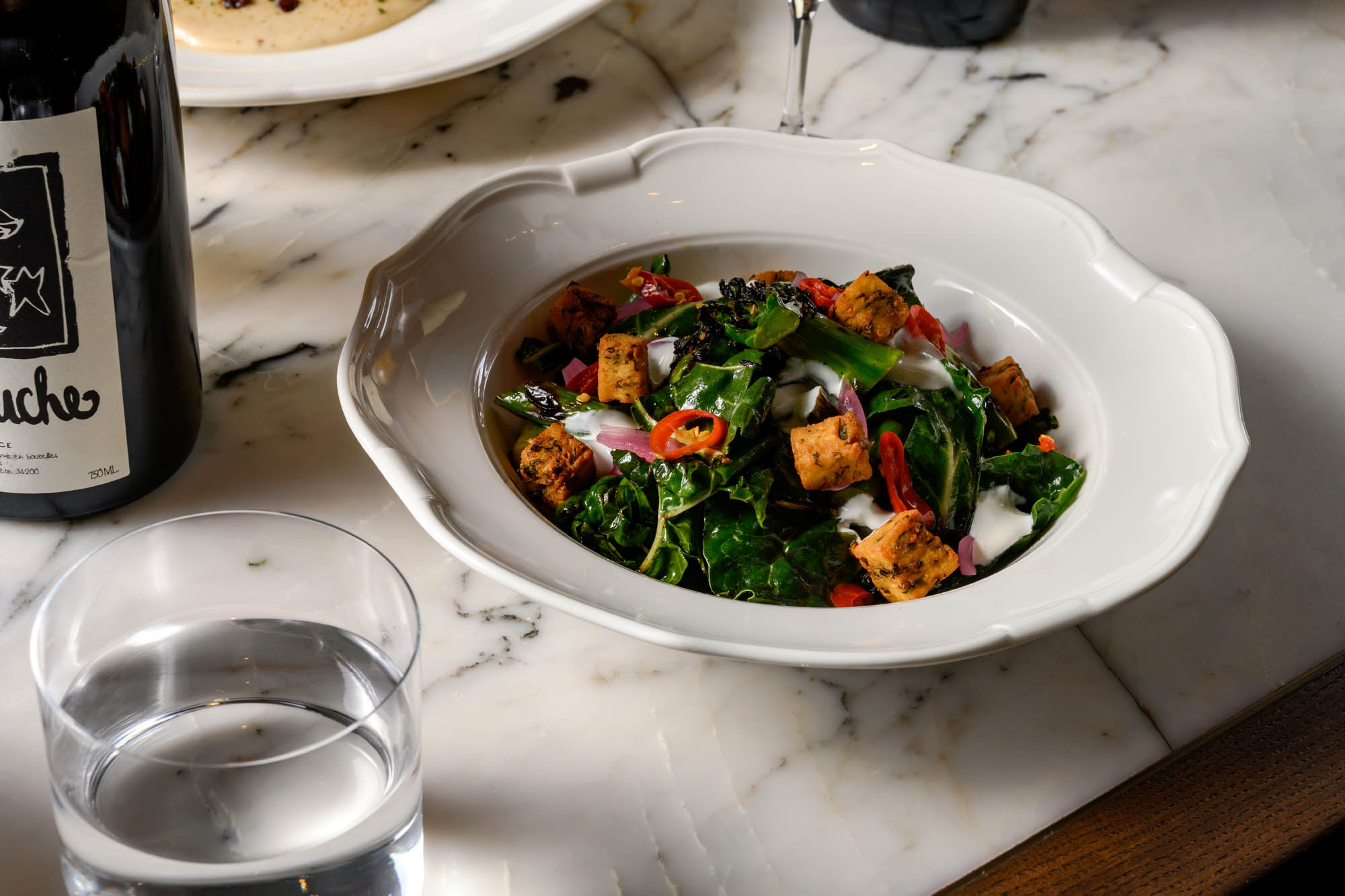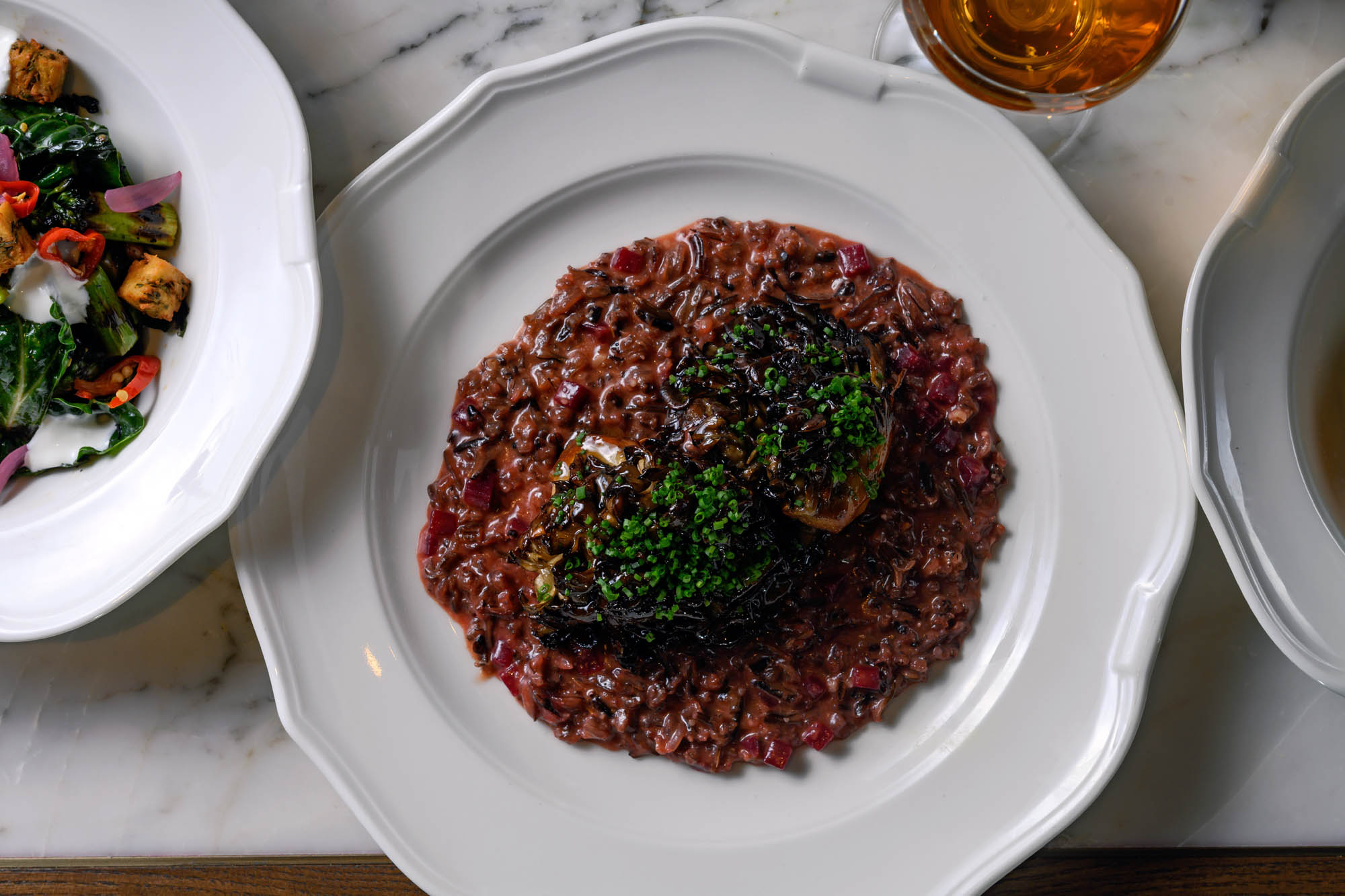 Pair your drink with starters like the Digby scallop cru, featuring Nova Scotia scallops cured in Peruvian leche de tigre comprising lime juice, onion, chilies, salt, and pepper, and served with slivers of peppers and red onion. Or try the potato croquettes, an upscale take on poutine. Mashed potatoes and cheese curds are formed into two-bite balls, crumbed, deep-fried, and served with an umami-bursting cep gravy for dipping.
Dennis's mission "is to bring contemporary fine dining techniques and flavour profiles back down to earth, and create cuisine that people really want to eat." And since Toronto is a melting pot of people and cultures, we're exposed to numerous styles of cuisine and ingredients. This, Dennis says, "has an effect on our palates and imaginations, and is part of why I am focusing on playful iterations of the classics."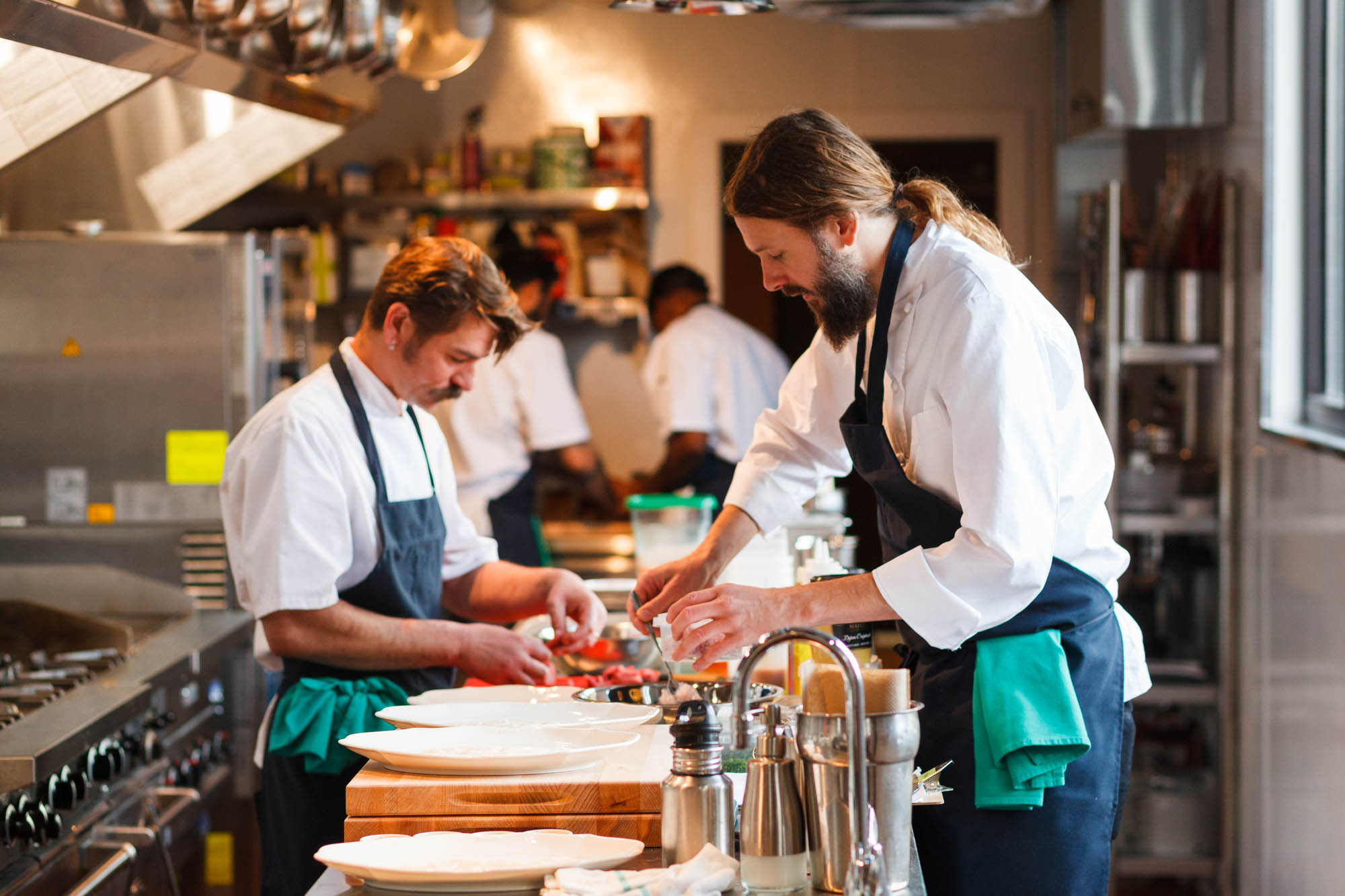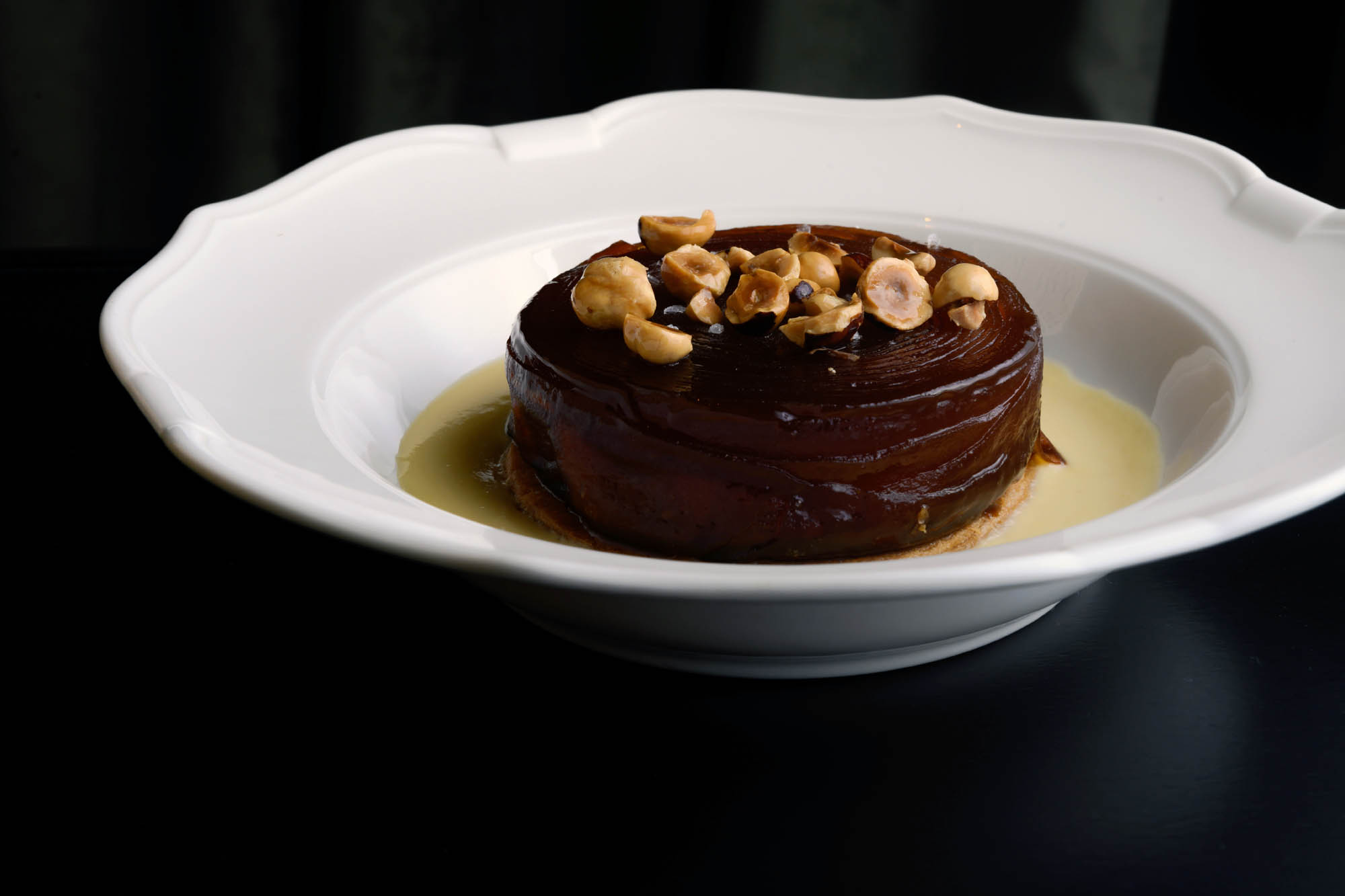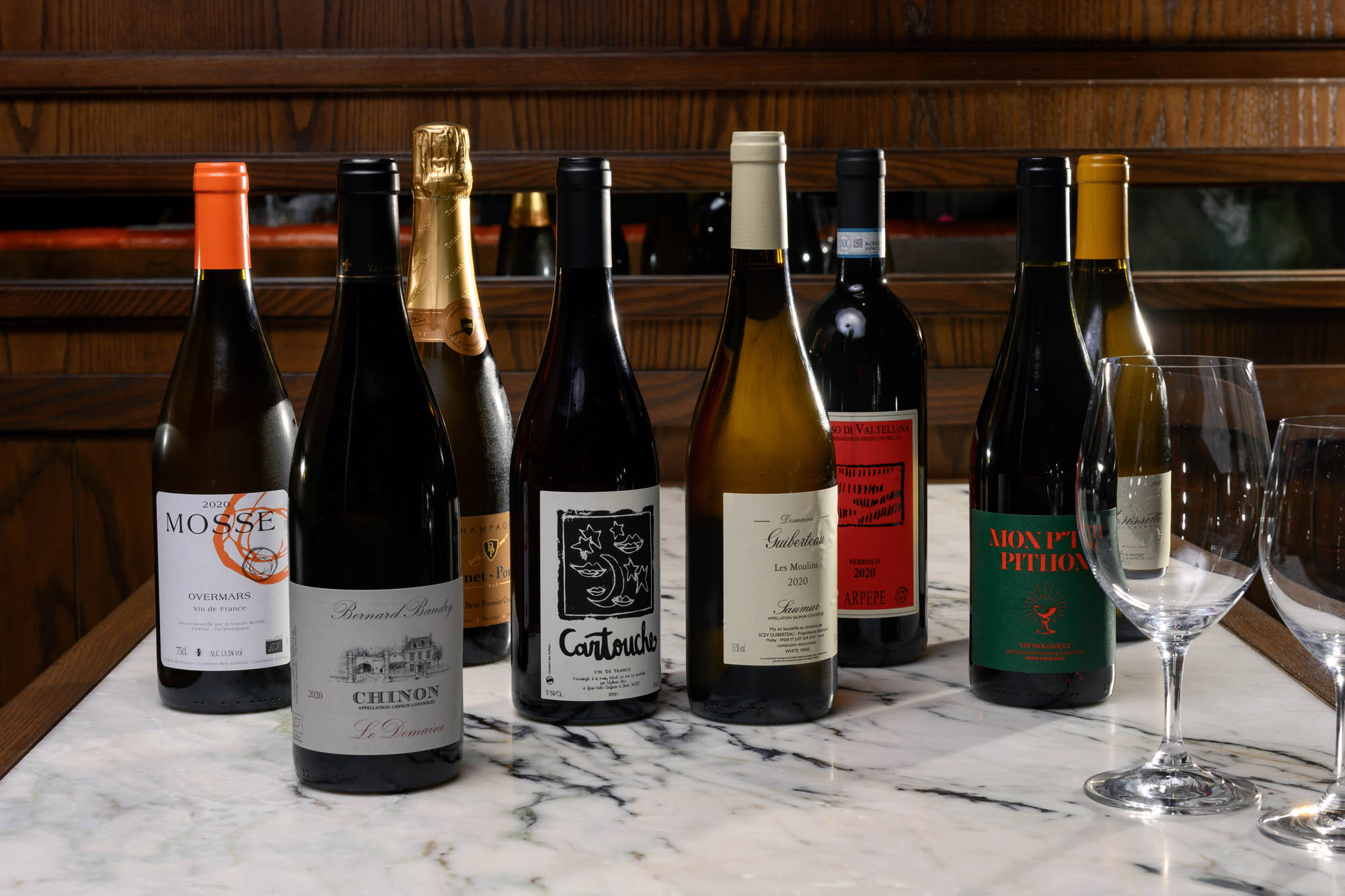 The menu invites guests to order per person or family-style, so we mix-and-match fork-tender sablefish, prepared with vadouvan (a spice blend that includes coriander, thyme, cumin, onion, garlic, and turmeric), shaved brussels sprouts, and toasted hazelnuts, and a 10-ounce dry-aged steak and frites accompanied by a béarnaise sauce.
Don't skip dessert if you can help it, because the spiralized apple tarte tatin with flaky pastry atop a pool of crème bénédictine and sprinkled with Maldon sea salt flakes is alone worth the visit. The chocolate mousse topped with miso caramel is also a work of inhouse-made beauty at a time when many restaurants forego desserts.
Seated at the bar, we enjoy the ebb and flow of the evening's service, the reflection of candles on glass and marble, and the scent of just-made tatin. It's the perfect French break from a hectic Toronto night.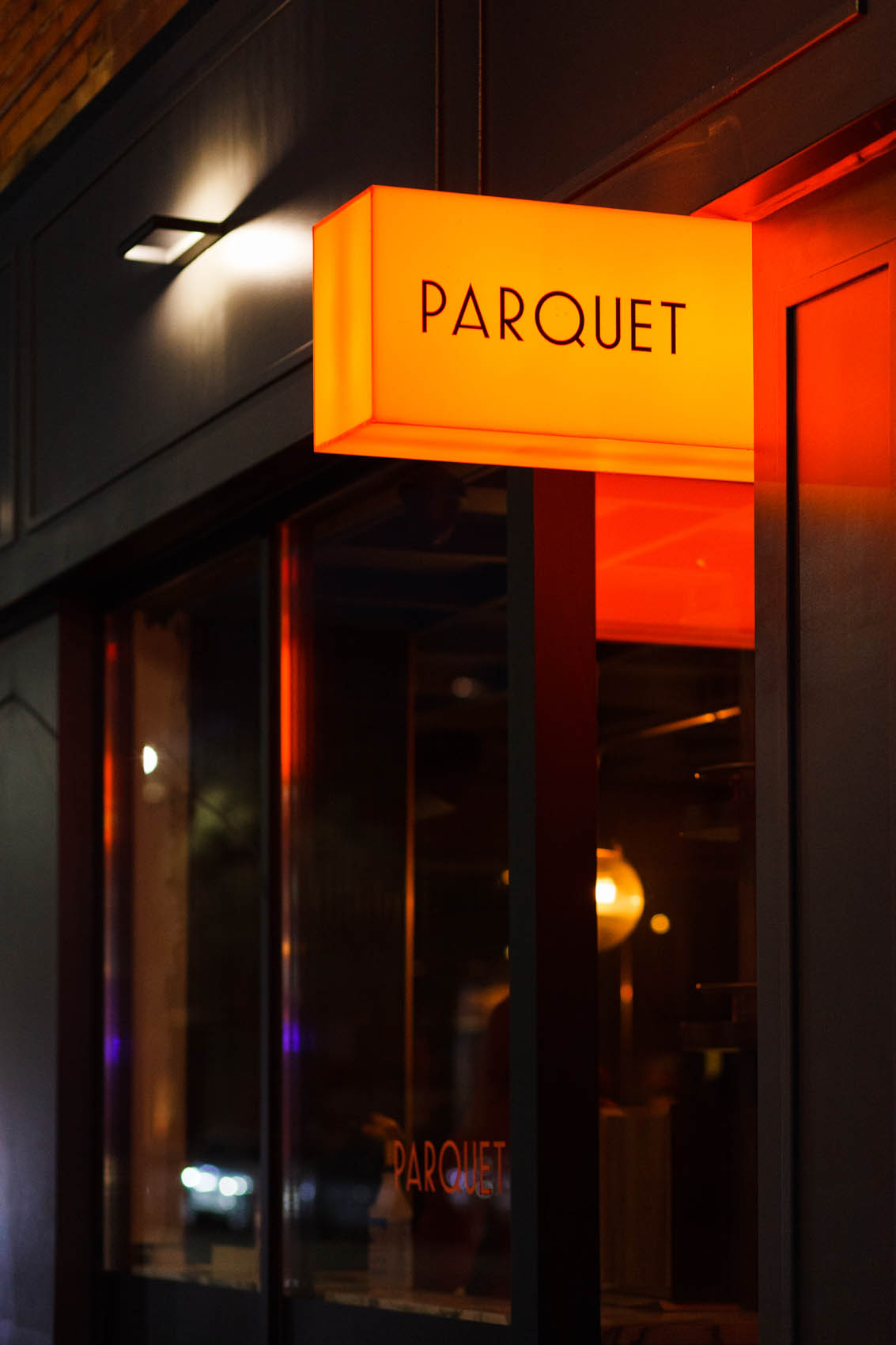 Photography by Daniel Neuhaus.