Bar Cart: Green Spot Quails' Gate
An international whiskey collaboration takes flight.
Before it became one of the world's foremost producers of whiskey and beer, Ireland was a wine country. In 1740, a year of famine in Ireland, merchants imported approximately 4,000 "caskets" of wine into the country, dwarfing the paltry 1,000 that made their way to the much more populous, and wealthy, England. Many attribute Ireland's affinity for wine to the "Wine Geese," the ethnically Irish, predominantly Catholic Jacobites who settled in Bordeaux during a mass exodus for continental Europe following defeat in the Williamite War in 1691. Once there, many of these prominent Irish families entered the wine trade, developing wineries and exporting much of their product back to the motherland. Since then, the term has expanded, being applied to global wineries proud of their Irish heritage.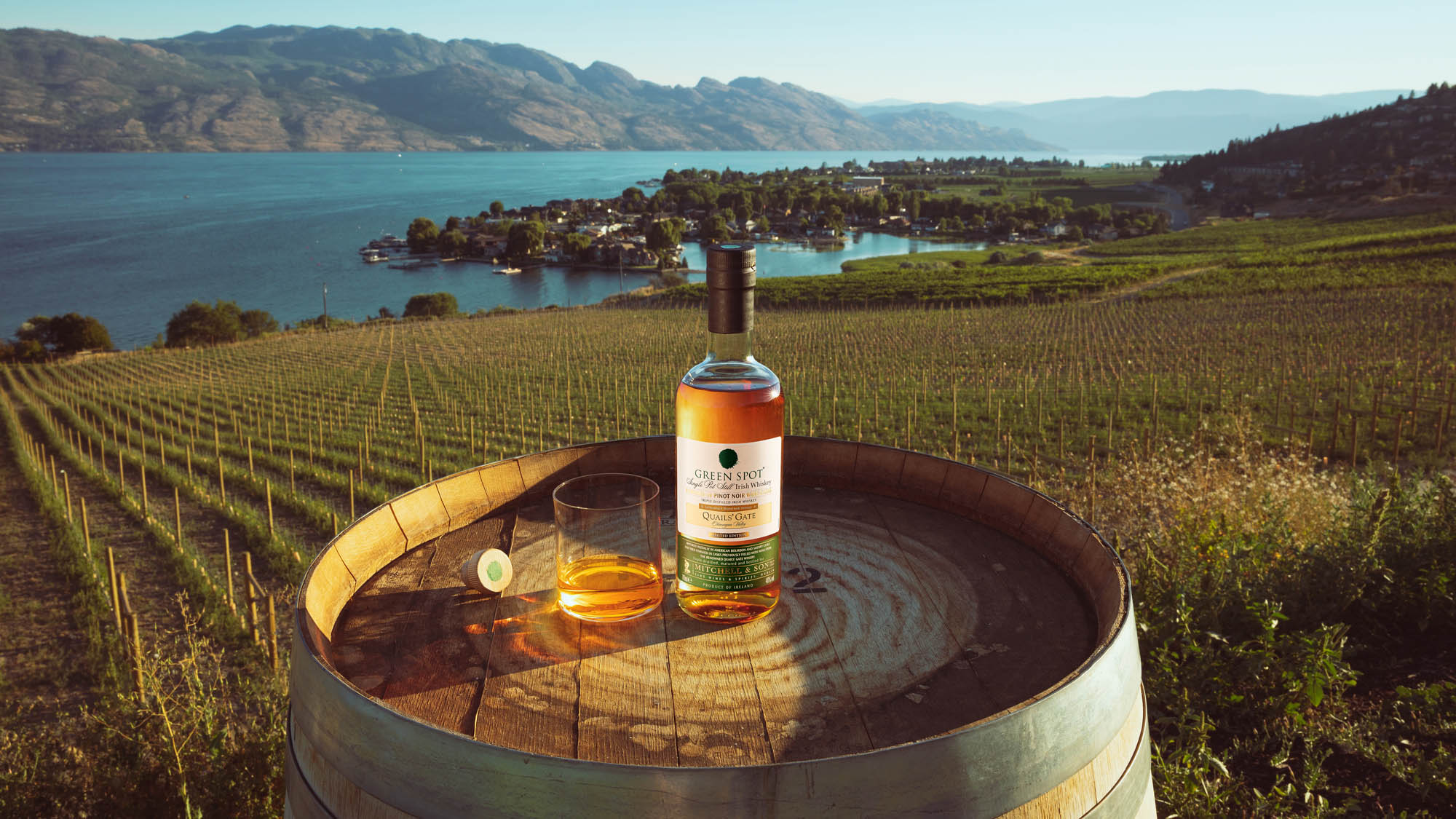 Irish Distillers, under its sub-brand Spot Whiskeys, is reforging Ireland's connection with the Wine Geese via a series of collaborative whiskeys. They recently turned to Canada's Okanagan Valley, partnering with Quails' Gate Winery, operated by the Stewart family, who have been farming in the region since Richard Stewart Sr. arrived from the Emerald Isle in 1908. The third release in the globetrotting Wine Geese series, the limited-edition Green Spot Quails' Gate follows Spot Whiskeys' ongoing collaborations with Bordeaux's Château Léoville Barton and Napa's Chateau Montelena.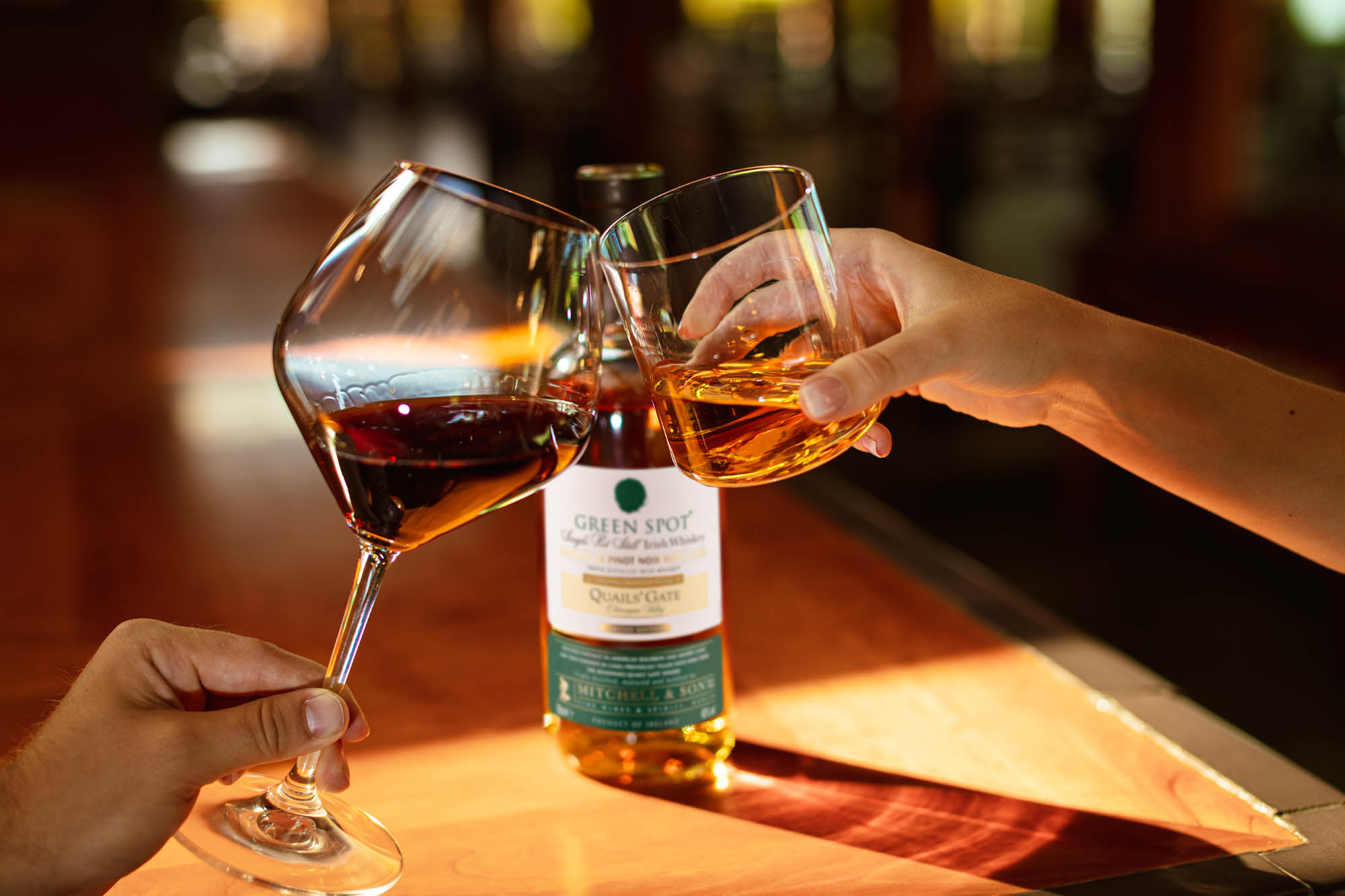 Using the same single pot still spirit and aging in the same American oak and ex-sherry casks that feature elsewhere in the Spot Whiskey portfolio, this special bottle is then uniquely finished for 16 months in Quails' Gate's pinot noir casks. Compared to the classic version, Green Spot Quails' Gate tastes lean, bright, and most importantly, vinous. While the slightly sweet cereal notes characteristic of Irish whiskey are evident in both, the limited-edition bottle replaces stewed stone fruit flavours with underripe berry and winter spice ones. With extremely limited quantities available, Green Spot Quails' Gate is one whiskey you shouldn't wait to buy, lest it fly away to someone else's bar cart.