Ontario's Rosewood Estates Reinvents Its Wines and Mead
Embracing wine trends pragmatically.
There's no single wine market. Some consumers look for inexpensive, easy-drinking wines from anywhere, other consumers demand small-lot wines designated by location, others insist on wines that are organic or made with minimal intervention. The sheer number of markets present a challenge to wine producers. Do they stick to the middle of the road and try to satisfy a broad range of consumers? Do they chase every trend? Do they wait to see if a trend turns out to be permanent or a passing fancy?
Adding a single skin-fermented white wine (aka orange wine) or a low-intervention wine (often known as natural wine) to a portfolio of conventionally made wines has become common. But Ontario's Rosewood Estates Winery has undergone a remarkable transformation by adopting low intervention production for almost all its wines.
Opened in 2003, Rosewood quickly became a well-respected producer of wines in the Niagara Peninsula wine region. It  also gained publicity  for producing mead, the ancient honey-based drink. Within a few years, Rosewood was recognized as a producer of note whose wines were reliably very good quality and whose meads had a relatively small but loyal following.
But things began to change when the current winemaker, Ryan Corrigan, joined Rosewood in 2016. An Ontario native, Corrigan had made wine in New Zealand, Australia, California, British Columbia, and elsewhere in Ontario, and he came to Rosewood with ideas about low-intervention winemaking that were readily received by the Roman family who own and manage the winery. General manager William Roman credits his father Eugene, who with his wife Renata founded Rosewood, for being open to new ideas. His father's background in IT and technology, William says, made him receptive to experimentation and innovation. William Roman refers to their winery as "the House of R&D."
These days, Corrigan's approach to winemaking is not all that uncommon. He aims to intervene as little as possible in the process–to be "hands-off," as he puts it. At the same time, he doesn't like the term "natural wine" (wine is made by humans) and he scoffs at the idea that winemakers simply oversee things while grapes turn themselves into wine. He says he is "pragmatic" when it comes to making wine.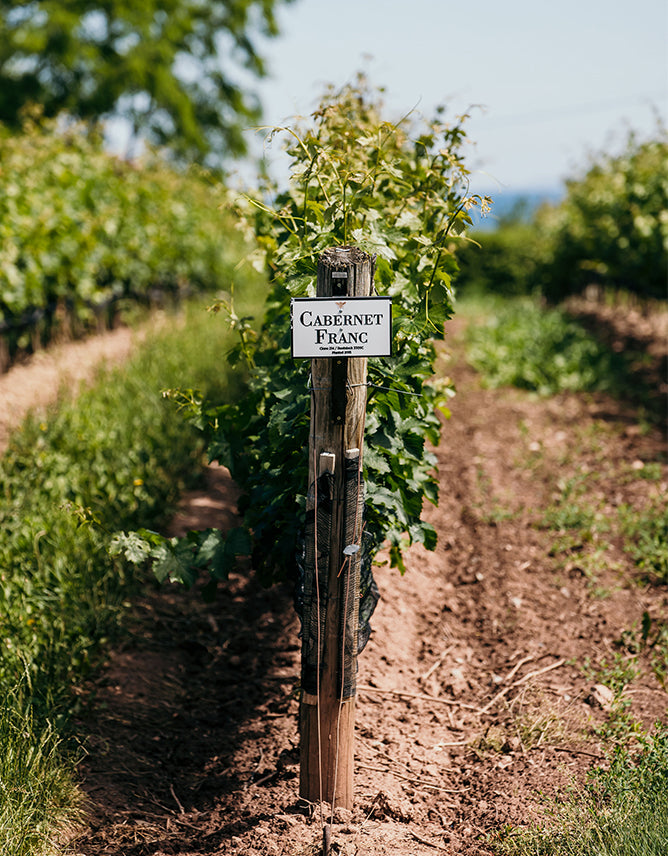 William Roman describes Corrigan's approach as "listening to the wine…. He doesn't try to push it into a box." He gives the example of a viognier Corrigan made in 2016.  When Roman tasted it, he didn't like it at all, but he said Corrigan saw its potential and advised Roman to wait.  The wine turned out to be delicious. "I became enamoured of that style of viognier," Roman says, and they named it Patience.
There is no consistent style at Rosewood, Corrigan says: "We try to showcase the vintage. Job one is to make tasty wines." The Rosewood portfolio demonstrates versatility, with a wide range of varieties, blends, and styles. If there is a common theme that runs through all the wines, it is that they feature flavourful fruit, bright, clean acidity, and excellent balance.
Rosewood's whites include Gewcci, a gewürztraminer with a hint of sweetness in a bright, somewhat funky style, and Pure Imagination, a delicious skin-fermented blend of gewürztraminer, riesling, and pinot gris that is dry, slightly tannic, and herbal in flavour. Among the reds, look for Shoulders of Giants, a lovely expression of cabernet franc, with rich, dark fruit and endless complexity. Low Fidelity showcases pinot noir with dark cherry and herbal highlights, while Blau, which is 100% blaufränkisch, is a flavourful, acid-driven, versatile red.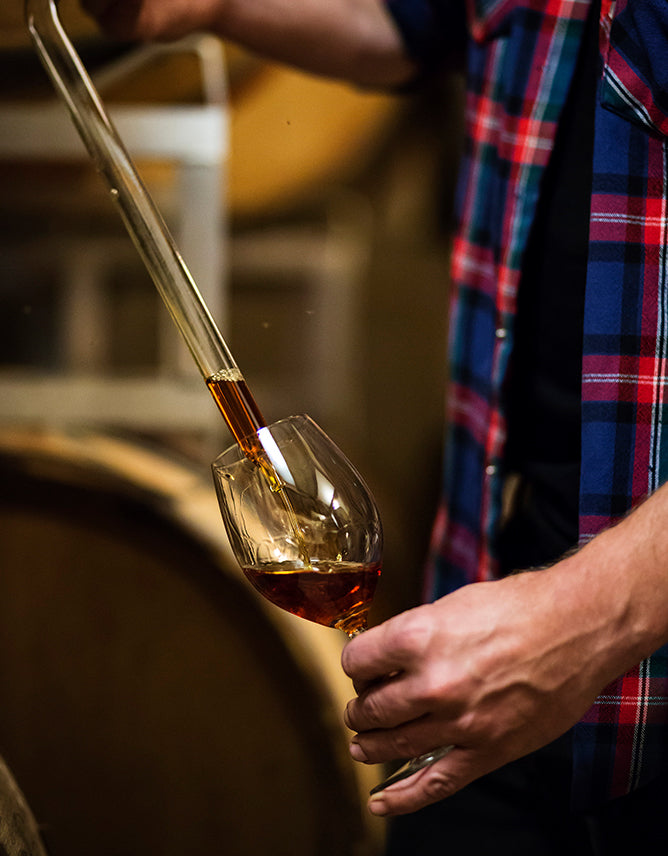 Blue and Yellow, the winery's most recent release, is a spritzy riesling made in the style of vinho verde, the popular, easy-drinking Portuguese white wine.  William Roman wanted a wine in this style and, coming from a family with roots in Ukraine, he named it for the colour of the country's flag. Besides, he says, "vinho verde means 'green wine' and blue and yellow make green." The profits from the sales of Blue and Yellow go to Ukrainian charitable organizations.
Rosewood's rebirth also shows on the wine labels. For the most part, Rosewood used to embrace labels with a standard design–as most wineries do, so as to establish a visual brand. Now, each wine has its own label design. They are typically colourful, playful, and designed to reflect the character and individuality of each wine. This is a striking visual reorientation of Rosewood's sense of its place in the wine market, as well as an appeal to younger, more adventurous wine drinkers.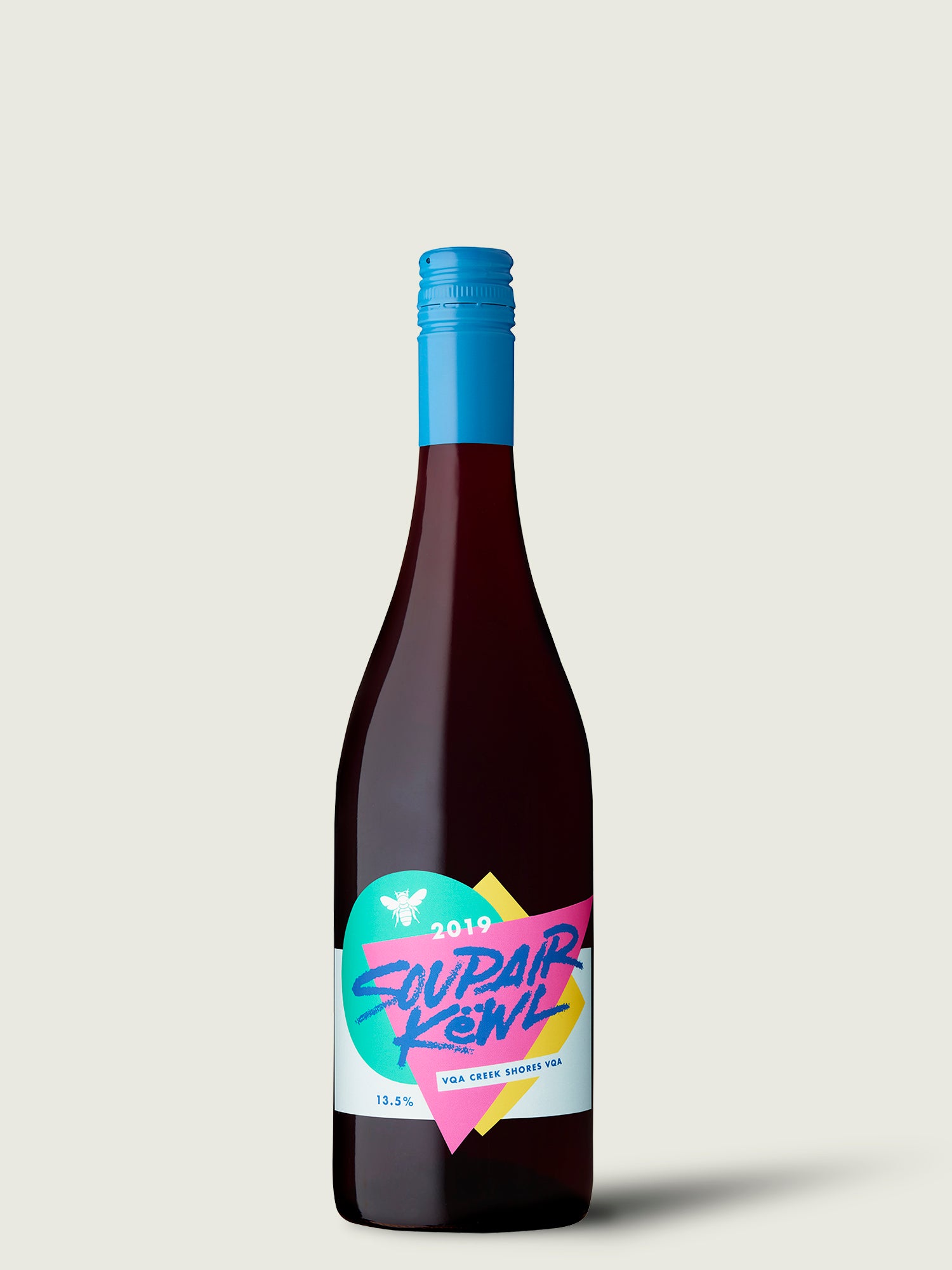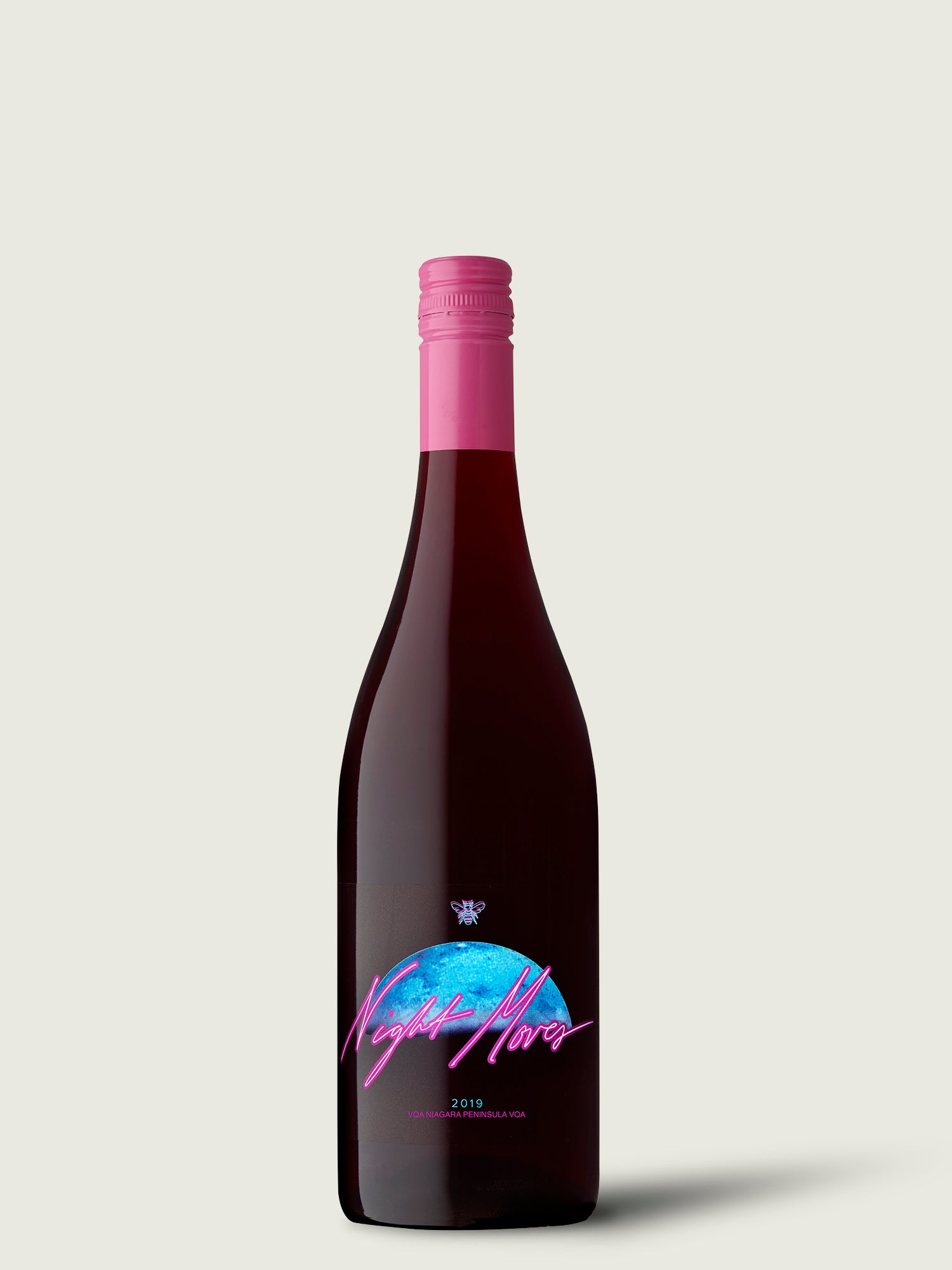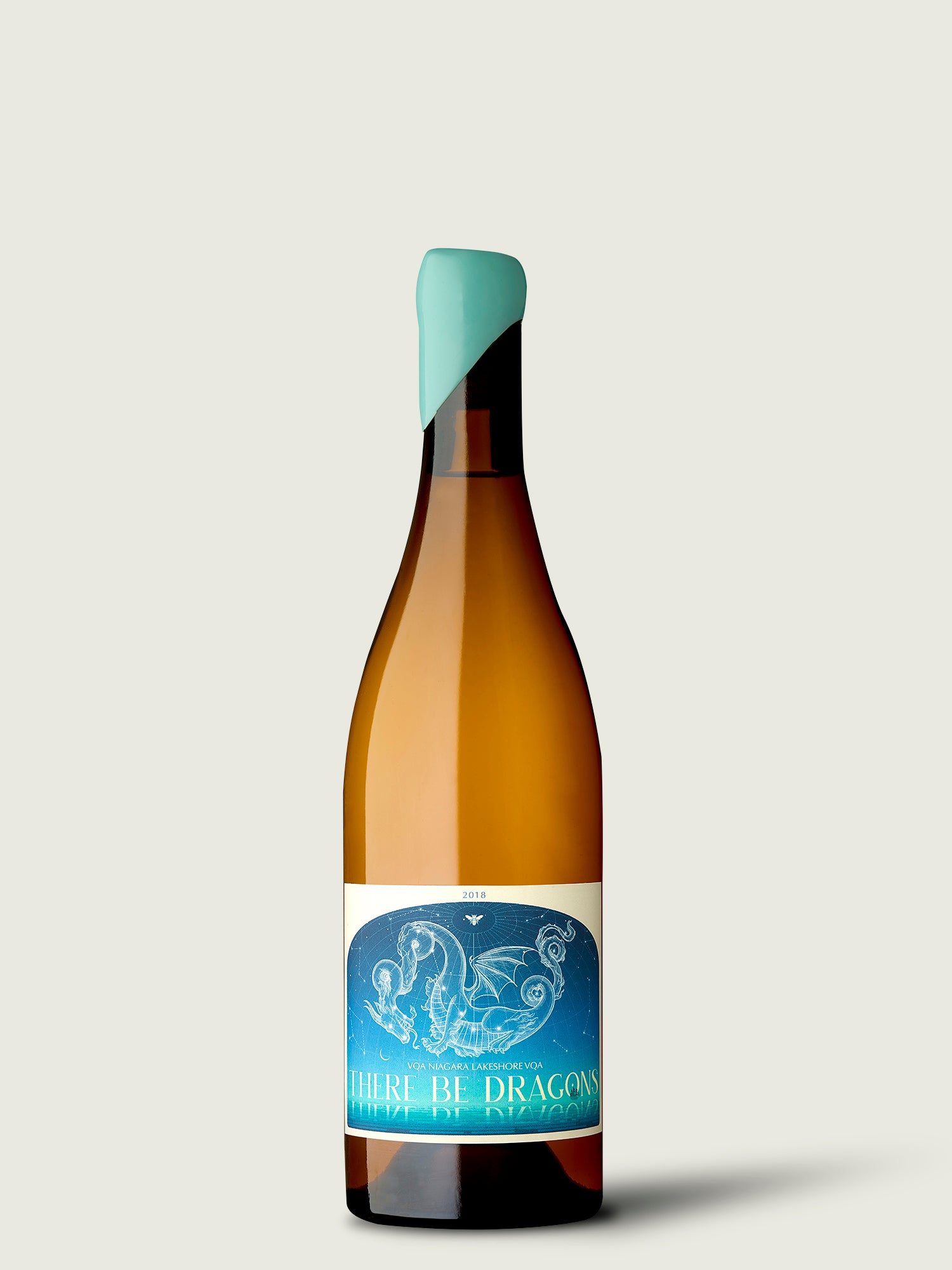 There are innovations in Rosewood's mead, too. There are attractive blends of wine and honey, such as Mead Blanc, a blend of gewürztraminer, riesling, and honey. And they are now aging mead in barrels that had previously been used for calvados, bourbon, cognac, and other spirits, transferring some of their nuances to the mead.
Rosewood's current line-up of wines represent a major transformation that's rare among wine producers. Almost all producers now embrace sustainable practices in the vineyard and cellar, many have gone organic and some biodynamic, and many have added non-conventional wines to their portfolios. But it's unusual to see a winery so successfully reinvent itself as Rosewood has.
Rosewood wines and meads to look for
Rosewood Patience 2019 (100% viognier)
Rosewood Gewcci 2019 (100% gewürztraminer)
Rosewood Pure Imagination 2021 (gewürztraminer, riesling, pinot gris)
Rosewood Blue and Yellow 2021 (riesling)
Rosewood PTG 2021 (pinot noir, gamay, blaufränkisch)
Rosewood Blau 2021 (100% blaufränkisch)
Rosewood Night Moves (100% gamay)
Rosewood Low Fidelity (100% pinot noir)
Rosewood Shoulders of Giants (100% cabernet franc)
Rosewood Mead Blanc 2020 (gewürztraminer, riesling, honey)
Rosewood Mead Royale 2019 (honey)