Fancy NYE Dinners Across Canada to Ring in 2022
Ah, New Year's Eve—the one evening a year when sequins, black ties, and champagne are de rigueur. Celebrating the beginning of 2022 may look a little different due to looming or existing COVID restrictions (thank you, Omicron), but restaurants across Canada are forging ahead with fancy yet socially distanced dinners, a safer option than the typical bashes. With just one day to go until the big night, we've rounded up some of the swankiest spots to safely enjoy that top of the hour champagne toast keeping in mind the changing restrictions.
Toronto
The recently opened 1 Hotel (formerly the Thompson) is the place to see and be seen in T.O. these days—particularly Harriet's Rooftop. Located on the 16th floor, the trendy restaurant offers the best view of the CN Tower and Toronto skyline one can get.
Harriet's will host a special à la carte dinner menu by chef Derek Powers to ring in 2022. The early session begins at 5 p.m. followed by seatings at 7 p.m. and 9 p.m. (table minimums apply, and each seating is an hour and 45 minutes). A DJ will spin tunes until 11 p.m.
For those looking for a celebratory cocktail, the Flora Lounge will offer its regular service and menu with champagne and light bites, also accompanied by a DJ. Reservations are recommended for both.
The team at Enigma in Yorkville, led by Quinton Bennett, is renowned for its tasting menus. New Year's Eve guests will be treated to 8 courses paired with wine, cocktails, or juice, an upgrade from the usual eight courses. The dishes feature seasonal Canadian ingredients and beyond. Guests are invited to stay until 11 p.m, per restrictions.
The room itself is a dramatic take on a classic French brasserie, featuring sumptuous blue-leather chairs and large, dome-shaped copper lights. An exquisite tile mosaic spans the walls and ceilings in this spacious dining room, adding a chic vibe to the upscale dining room. Reservations recommended.
Vancouver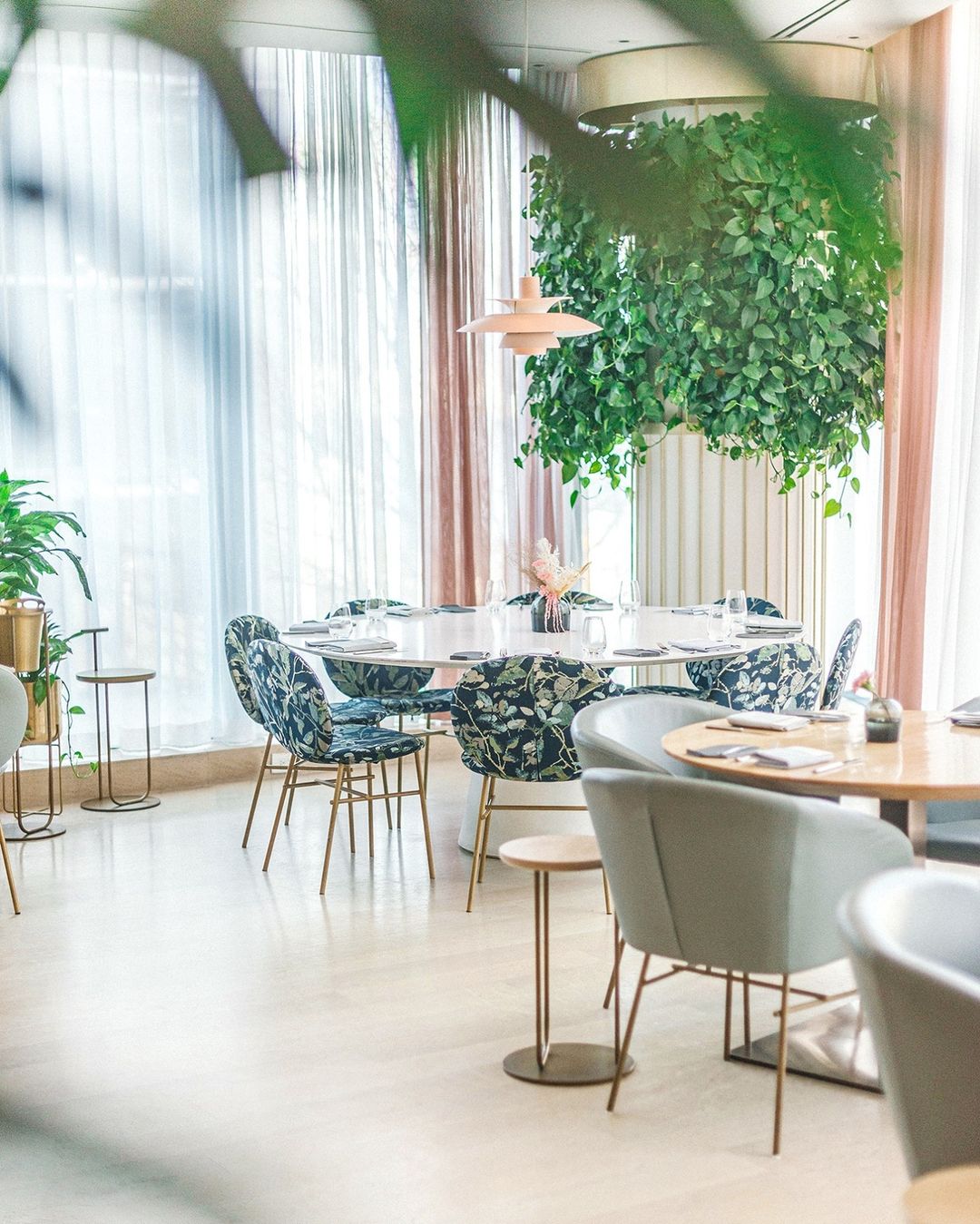 Fairmont Pacific Rim remains Vancouver's most exquisite hotel—and the swankiest place toast the day. Escape to a modern garden at the award-winning restaurant Botanist where you can enjoy executive chef Hector Laguna's special tasting menu. Among the six globally inspired dishes are the olive oil poached snapper and pastry chef Katie Siegel's passionfruit white chocolate marquise.
For more of a lively party vibe, the Lobby Lounge RawBar never fails to deliver on NYE. There is traditionally live music, and the bright, marbled room is an invitation to pull out your dressiest clothes for a night on the town (and perhaps some photos on the iconic bar-adjacent staircase). It's also a great spot to people watch. The RawBar menu includes indulgent seafood platters and sushi rolls.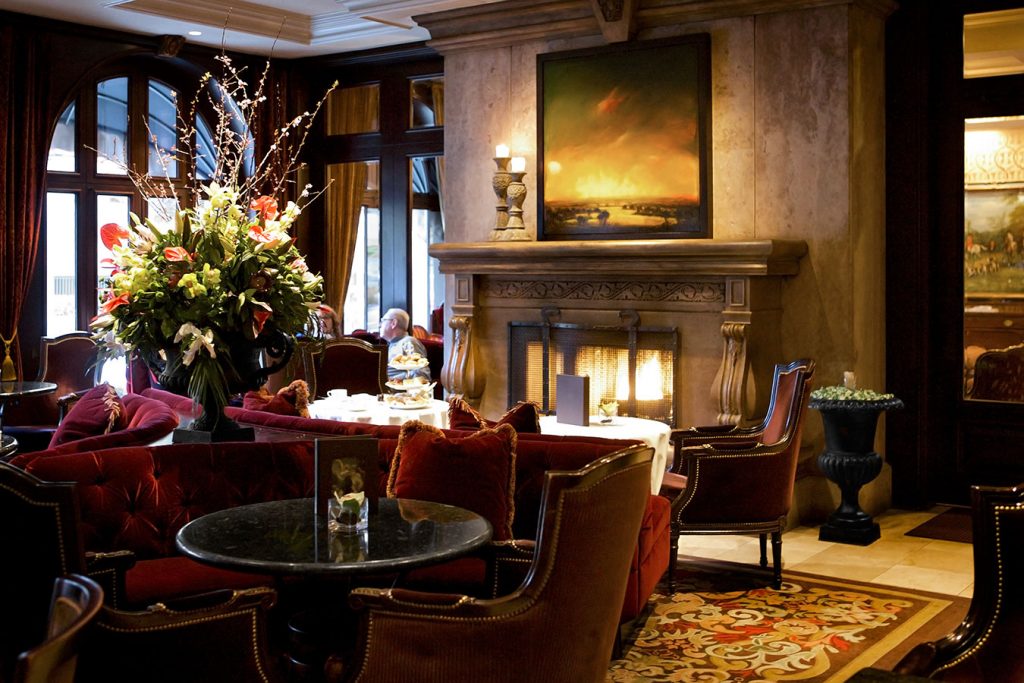 The Wedgewood Hotel & Spa is one of the city's a crown jewels. The elegant and enchanting Bacchus Restaurant & Lounge is the centrepiece of this downtown Vancouver property (extraspecial when outfitted with holiday decor).
Bacchus' New Year's Eve celebration features a five-course gourmet menu by executive chef Montgomery Lau. Selections include miso maple-glazed sablefish, Kusshi oysters, and the appropriately festive raspberry champagne mousse cake. Wine pairings are also available. The late seating runs from 7:30 to 11 p.m., designed for those looking for a quiet, intimate evening—which may be the route to go with ever-changing COVID stipulations.
Montreal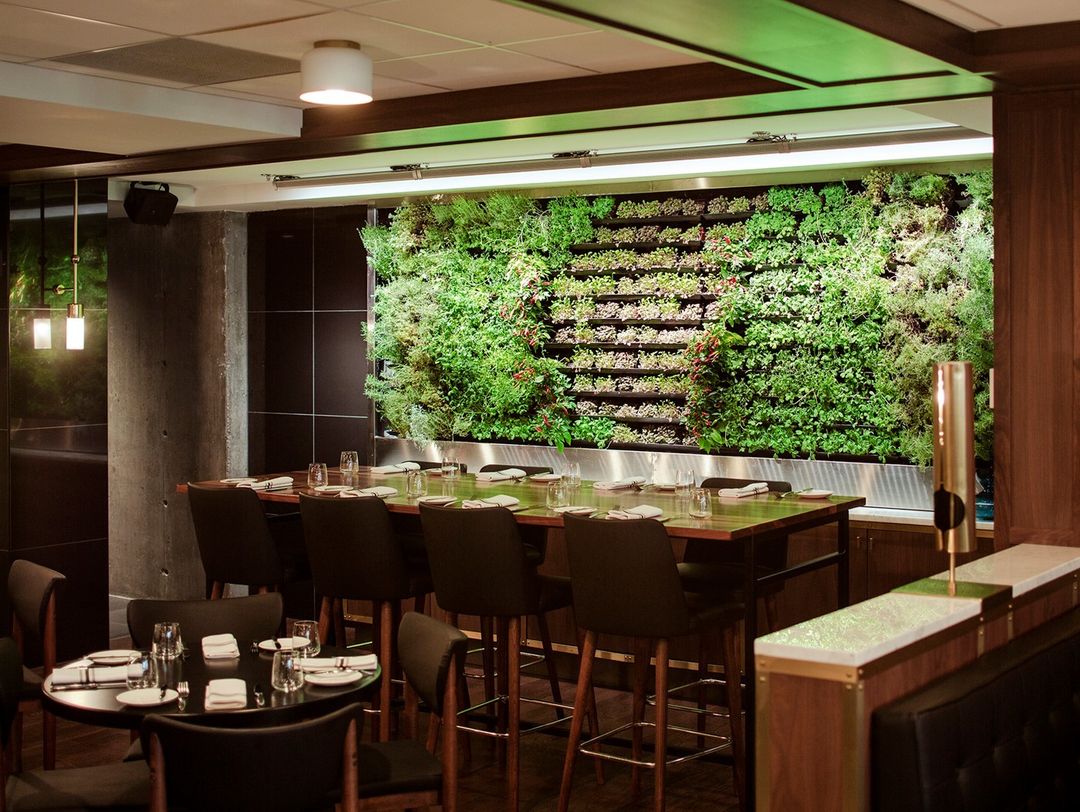 Hotel William Gray has been a chic spot to celebrate NYE in Montreal for years—although 2021 will be a more intimate affair amid Quebec's COVID restrictions. Nestled in Old Montreal, the trendy hotel is perfectly situated for a romantic stroll along cobblestown streets to the Old Port.
Restaurant Maggie Oakes, named for the wife of former Montreal sheriff Edward William Gray, has two dinner seatings December 31. For early birds, the first service begins at 5 p.m., followed by a later one anytime after 7:30. The modern steakhouse is known for its high-quality aged meats, including the 55-day aged New York cut, which is highlighted under mains on the three-course menu alongside dishes like roasted cauliflower soup. Reservations highly recommended.
Calgary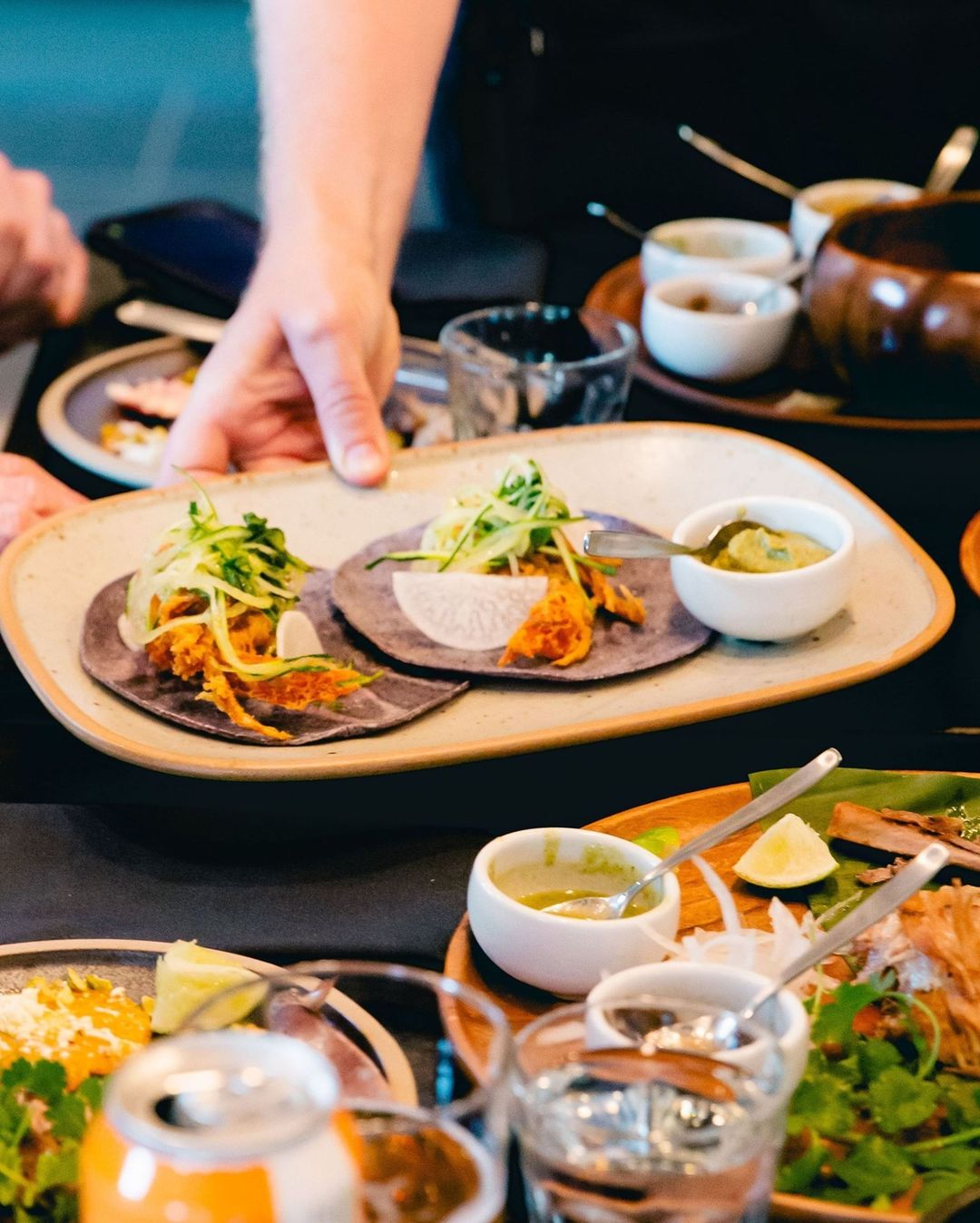 Calgary's new boutique hotel has been solidly building buzz through the summer. Elevated and laid back, the contemporary property channels the '70s with a contemporary twist.
The hotel is hosting its first New Year's Eve at Mexican-themed restaurant Fonda Fora with a live band and two seatings: a four-course dinner from 5 to 8 p.m. and a five-course option from 8:30 p.m. until midnight.
Kick the night off with one of the welcome cocktails, followed by a series of items taking inspiration from Mexico's Yucatán Peninsula like callo de hacha flameados con mezcal (seared and flambéed North Atlantic scallops) and rollos de pollo en mole amarillo (roasted chicken roulade with mole amarillo). Each guest will receive a glass of champagne to tastefully celebrate at midnight.