Mayakoba: A Harmonious Blend of Sustainable Luxury and Nature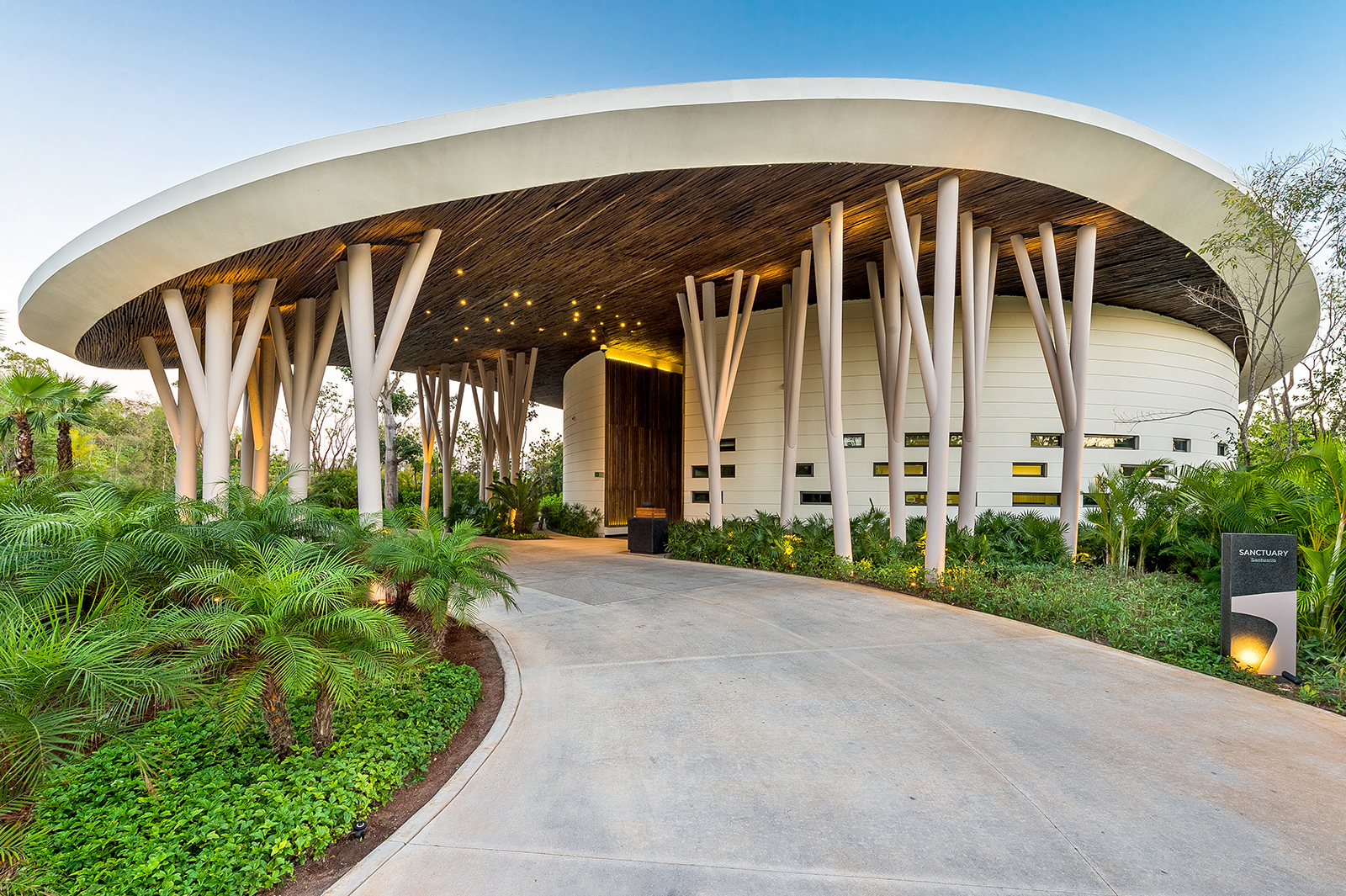 Can pristine jungles and resorts coexist in a sustainable way? In an age of overtourism, it's a question the tourism industry is grappling with. One unspoilt area along Mexico's Mayan Riviera seems to have found the answer.
Twenty years ago, a visionary group of developers set aside a 1,600-acre swath of untouched jungle along this Caribbean coastline to preserve the biodiversity of the region and protect it from overdevelopment. They called it Mayakoba, which means "the city on water," and most of its jungle, lagoons, and white-sand beaches have been left much as they were found. A team of talented biologists, architects, and designers collaborated on the project, preserving the flora and fauna and ensuring the crystal-clear canals and lush emerald jungle would remain a viable ecosystem into the foreseeable future.  Maintaining 80 percent of the mangrove area and allowing wildlife to roam freely is why Mayakoba is known as a leader in sustainable, luxury tourism development, and was awarded the Ulysses Prize for Responsible Tourism Development from the UN World Tourism Organization. Mayakoba's resorts have also received Rainforest Alliance Certification, meaning that guests are not only enjoying their holiday but are giving back and investing in local communities, ecosystems, and wildlife.
Mayakoba's first project was launched in the early 2000s, with a Greg Norman-designed 18-hole PGA golf course, El Camaleon, at its heart—and an adjacent Fairmont hotel.  Later on, a Rosewood resort and then a Banyan Tree hotel were carefully added, set into distinct corners of the land and linked together by bicycle paths and a canal system that snakes through the property. After operating for a few years, it was clear that there was enough space for a final property, and in 2016 the Andaz Mayakoba opened as the last hotel to join this exquisitely curated jungle experience.
While the three original hotels have their own signature styles, Andaz is like a cool, younger cousin that's come south and taken the best of what's local, authentic and artistic, and used it to embellish its sleek mid-century modern lines. Pops of colour come courtesy of large-scale murals of birds and wildlife by Mexican graffiti artist Senkoe. In the rooms and suites, folkloric wood carvings, papier mache masks and traditional huipils – colourful, handwoven Mayan shirts – brighten the white walls and complement the decorative tiled floors of the interiors.
Guests at Andaz can stay in one of two parts: the first is canalside and family-friendly, with easy access to the golf course, larger restaurants, kids club and spa. The other half fronts on the beach, where suites open up to the Caribbean and evenings can be spent at the chic, toes-in-the-sand beach restaurant Sotavento, where DJs spin tunes Tulum-style, into the night.
Andaz's arrival pushed culinary experiences to the fore and its flagship restaurant, Casa Amate, is currently the most coveted reservation at Mayakoba. Guests from the other hotels come for its stylish, pan-American cuisine and its theatrical setting, in a large house styled like the home of a passionate world traveler. Divided into eclectically furnished rooms, diners can explore a diversity of Latin American dishes – from Cuba to Venezuela to Colombia – imaginatively served with wine pairings. Cocktails are paired with after-dinner cigars which are rolled on site.  Four other restaurants are spread around the property, ensuring a snack or a meal is always close at hand, all of it perfectly prepared under the watchful eye of executive chef, Miguel Gomez.
While cocooning at a resort can lead to days of reading by the pool, Mayakoba brings a full slate of experiences to its guests, sometimes in the guise of feathered friends landing right onto one's balcony. With more than 200 species of birds to spot, the area is a sanctuary for not only hotel guests but also some majestic natural wildlife. Taking one of the regular eco-tours, whether on foot or on a boat through the canals is a must, to see the sand dunes, mangroves, jungle and wetlands that abound with birds and crawly creatures. For an afternoon diversion, hop on a bike and visit El Pueblito – a reimagined Mexican village, with a chapel, cooking school, restaurant and shops with authentic handicrafts set in the heart of Mayakoba. It's a colourful gathering space where weddings, dinners, and Mexican cultural events are frequently staged—as well as an Instagrammable spot to visit anytime.
While Mayakoba is about as tranquil as it gets, for an even mellow-er vibe there is the onsite Naum Wellness & Spa, which specializes in treatments inspired by Mayan rituals. It's a serene space tucked into the jungle where guests can select preferred essential oils, herbs, and local produce to customize their experience. But should you want the excitement of water sports, it's all here beachside, with paddle boards, snorkels, and kite boarding available. A weekly itinerary of activities and special events are curated for guests and could include cooking classes with pastry chef Daniel Moreno, a guided bicycle trip with an eco-guide, or an embroidery workshop.
Can golf and unspoilt nature co-exist? Mayakoba has proven it can. The only thing missing are the crowds, making it the perfect place for an under-the-radar getaway, as A-list eco-fanatics like Leonardo Decaprio, Gwyneth Paltrow and Kate Hudson have come to appreciate. Not only is it the perfect way to experience this famed coastline, but it's a way of enjoying nature the way it was intended to be enjoyed, without compromise.
_________
Never miss a story. Sign up for NUVO's weekly newsletter, here.