Guillermo del Toro Showcases His Monsters in Guadalajara Exhibition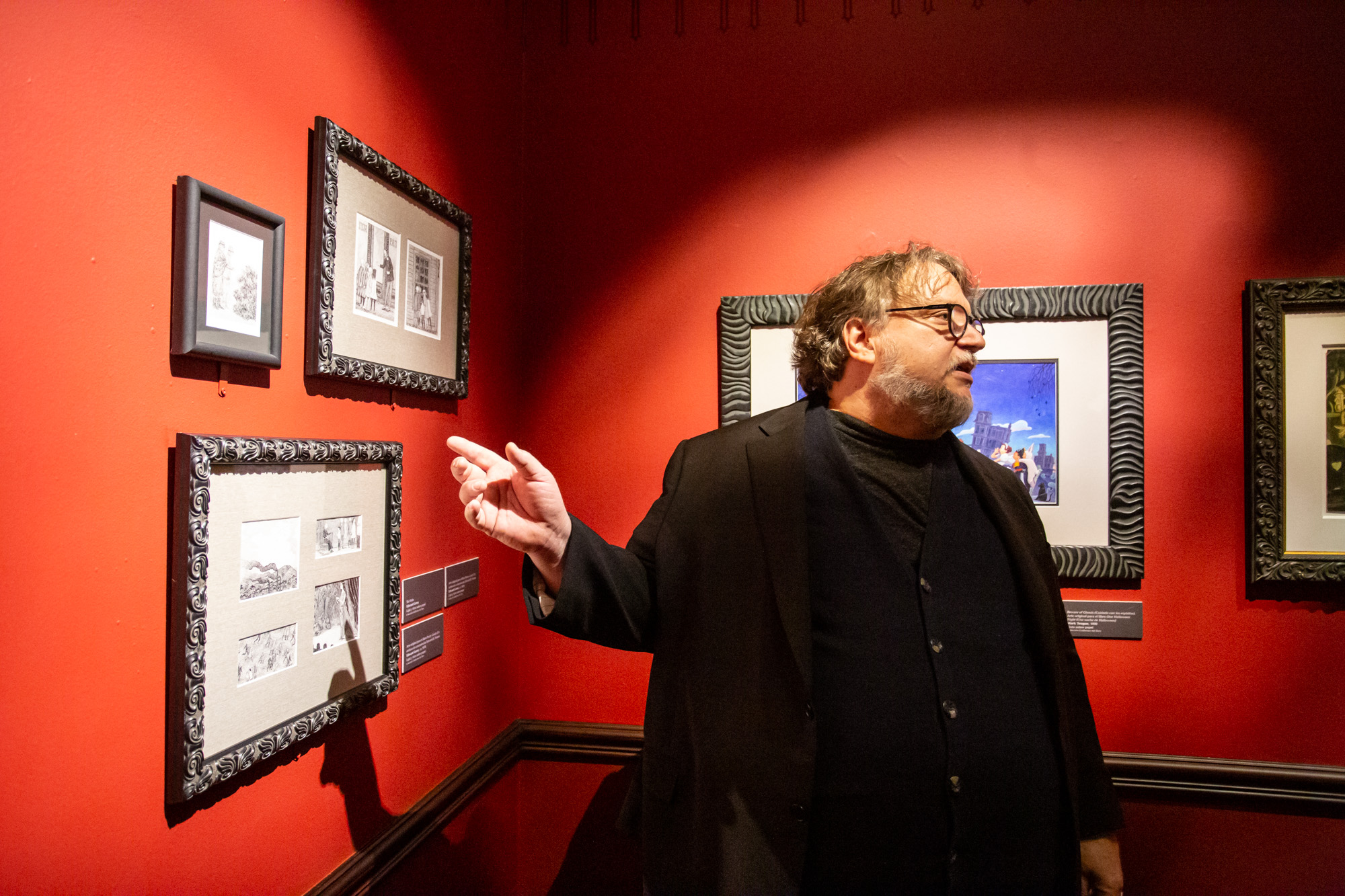 Guillermo del Toro's work in film has been recognized not just for its exquisite storylines and fine directing, but also for his ability to bring the surreal and the bizarre to the big screen. The genres of fantasy, horror, and sci-fi blend and evolve in his movies, which portray dream-like realms that are home to monsters and saviours, heroes and villains.
Now you can see his creations in person. His intricate costumes, and the creative process that goes into them, are on show in his hometown of Guadalajara, Mexico, at the Museum of Arts at the University of Guadalajara. The exhibit is called En Casa con mis Monstruos (At Home with Monsters).
"The first thing about this exhibition, which is very important to say, is that I wanted it to be in Guadalajara," says Guillermo del Toro. "Because, for me, it is the sum of everything that was done well in the other exhibitions that took place in Los Angeles, Minneapolis, and Toronto."
Pieces that appear in the show have travelled to other museums, but this final culmination is by far the largest, suggests Victor Magaña, director of social communications for the museum.
"There are 953 objects that make up the exhibition," Magaña continues, "and it is divided into nine rooms. Each group has a guide that is responsible for explaining the content room by room to the attendees."
The objects––which range from notes to personal objects, from costumes to art to sculpture to film props—span the breadth of del Toro's work and come from Pan's Labyrinth, Hellboy II, and Pacific Rim, to name a few of the films. You can peer into glass cases containing tiny, scribbled notes from del Toro's personal journals and walk around larger-than-life sculptures of the creatures he's brought to life in movies like his Oscar-winning romantic dark fantasy, The Shape of Water.
This location holds special significance for the filmmaker. He was born in Guadalajara, and the university is his alma mater. The October finale also has a seasonal tie-in, with Halloween looming.
"The important thing about this exhibition is that it is not done from the distance of a pedestal," del Toro says. "Art does not become an immaculate thing, but it is done from the closeness of being a Tapatio (a local)."
The most Instagrammed aspects of the exhibition tend to be the largest. Specifically, guests love to linger, circling around 20-foot-high sculptures of the Faun and the Pale Man––both creatures from blockbuster Pan's Labyrinth. These 5-metre-plus pieces are re-creations built for the exhibition by del Toro's special effects team. However, many props from his film sets are also on display, as well as more than 300 works by Mexican artists who've inspired del Toro.
Once the exhibit is shuttered, some of the objects will be given to a few museums, while the rest will be returned to del Toro's private collection in California, at a home he calls Bleak House.
According to del Toro, this exhibition will be the last time these pieces are shown together in this way.
_________
Never miss a story. Sign up for NUVO's weekly newsletter, here.