Cottage on the Point by Paul Bernier Architecte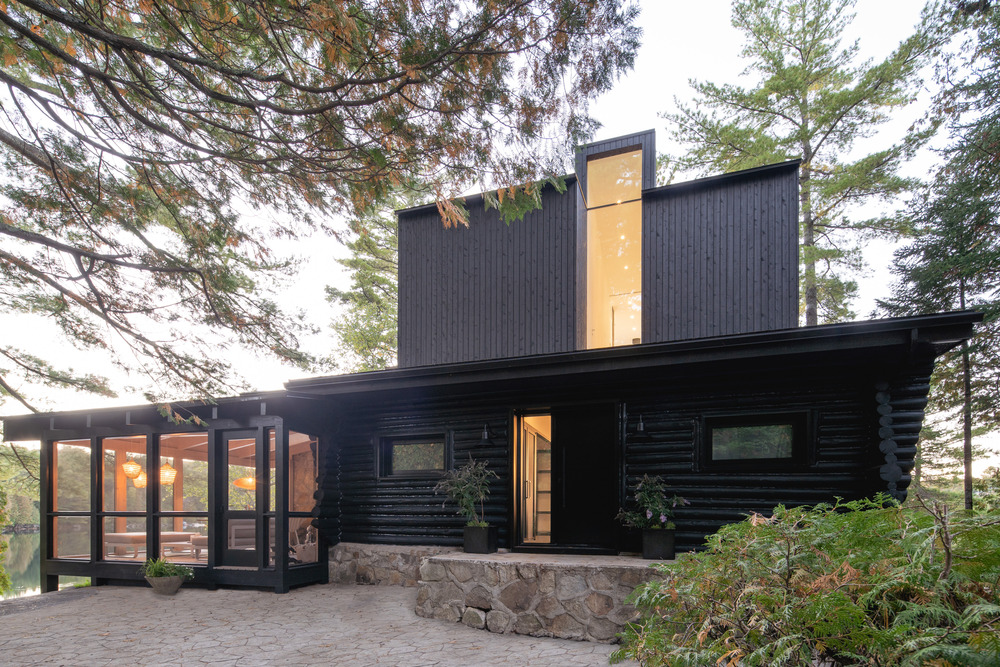 This week's home is a renovation carried out by Paul Bernier Architecte in Lanaudière, Quebec. Owned by a family for 40 years, this lakeside country house was transformed into a stunning modern structure. Though it is now imposing and stark black against the water, the original cabin can still be seen in the foundation and log beams.
Remarkably, when deciding how to expand the property, the architects decided to go up instead of out. The result is the more rectangular upper level that appears to sit atop the cabin. This stacking has an almost geological effect: the different layers represent the long family history of the house—roots and memories stay intact while the new space expanded to accommodate the lifestyle and aesthetic needs of the owners.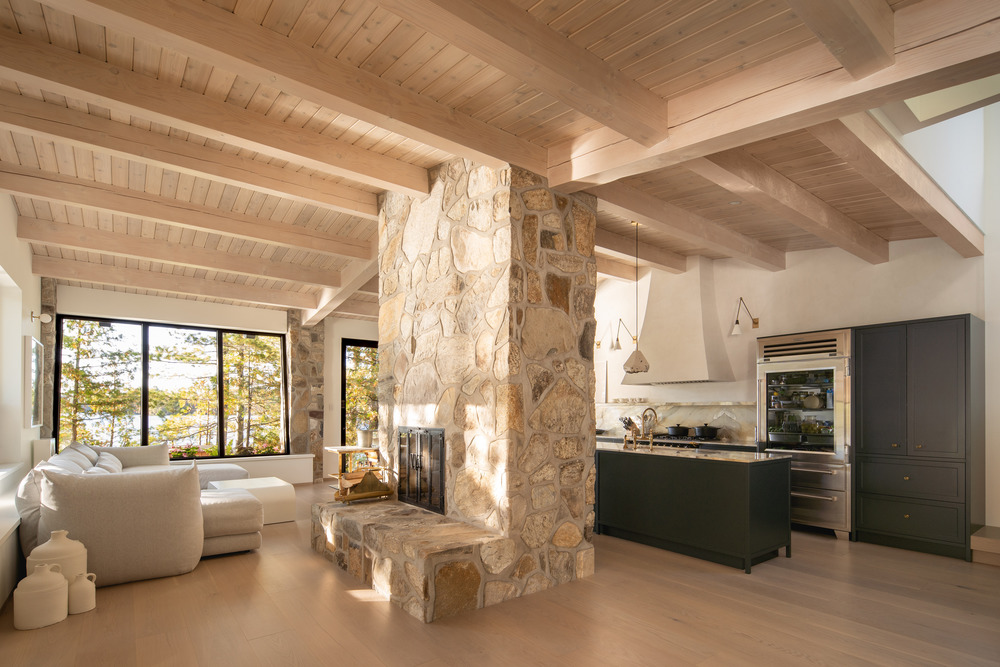 Also new to the renovation was the screened porch. The two additions are both made of  wood to continue the cabin theme, but have added massive, slanted windows that provide vistas into the lake and sylvan surroundings.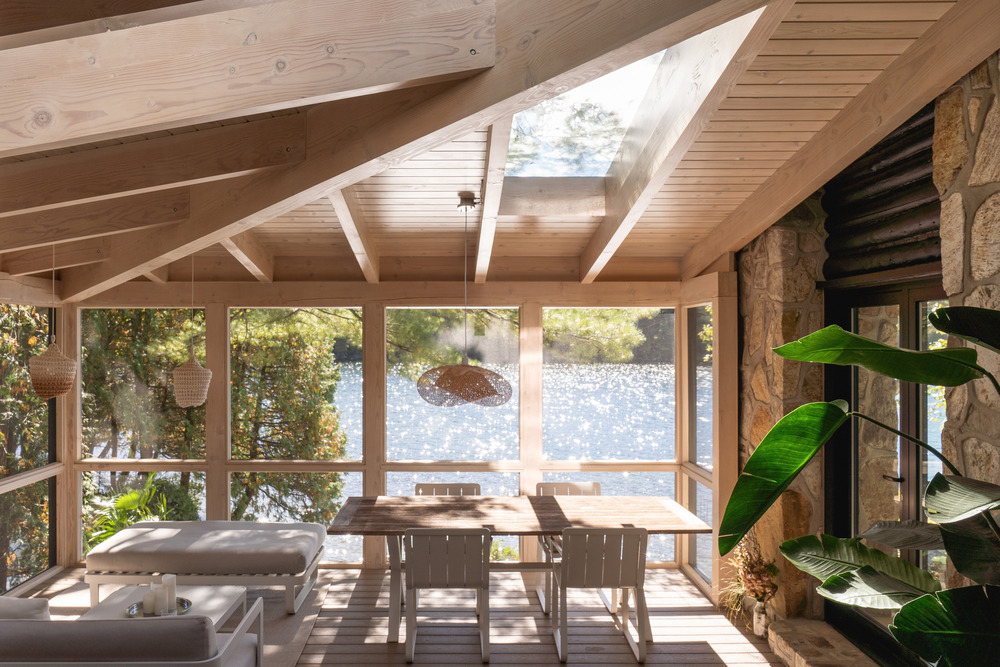 There was a desire to preserve some key interior features such as the stone fireplace, which now stands alone in the middle of the airy living/dining area. Remarkably, the cathedral ceiling of the original building remains. In order to make this work with the new structure on top of the old cabin, the roof had to be replaced with a Douglas fir structure that was shaped to maintain the slope of the original cabin.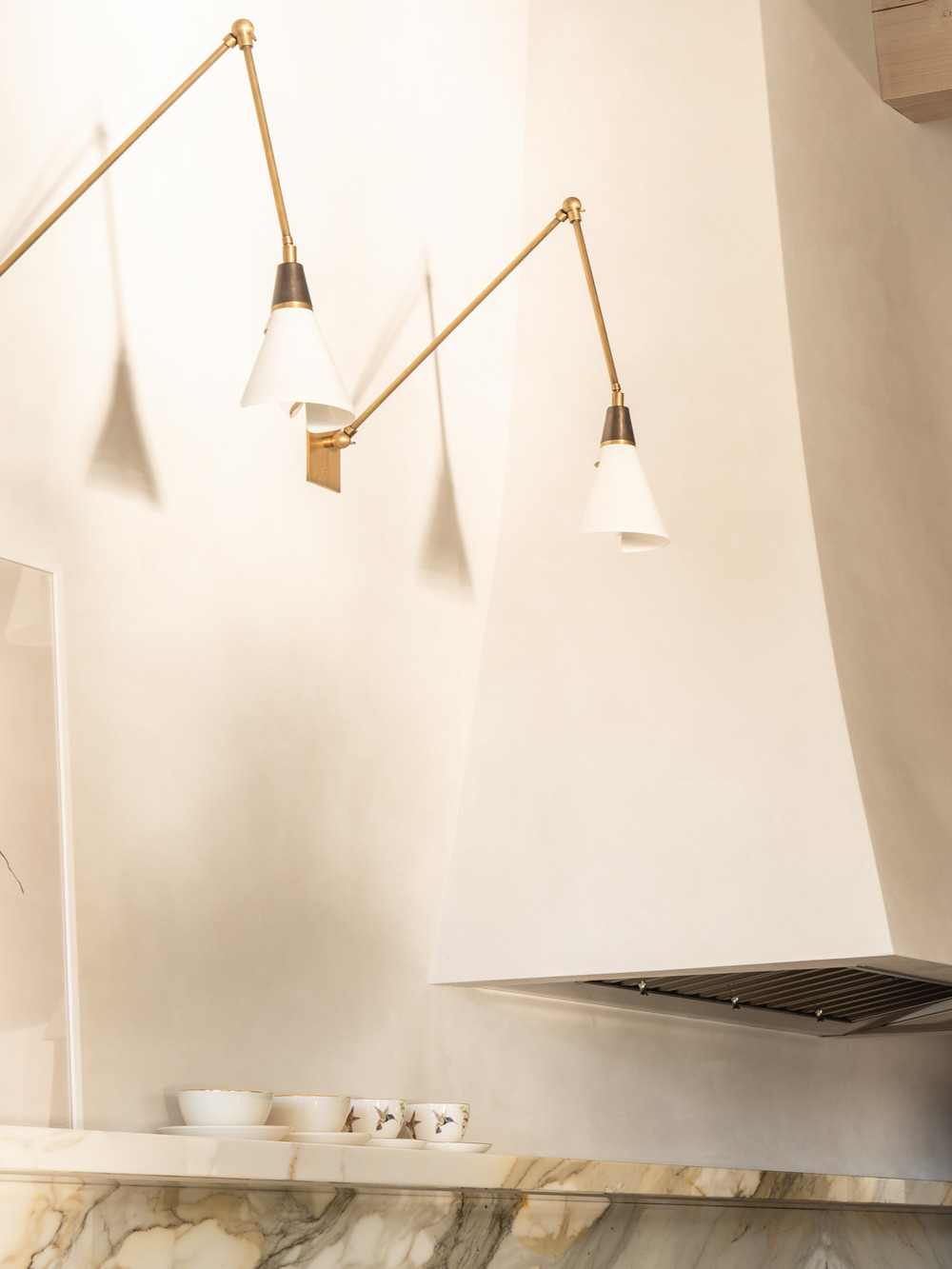 Most of the interior is light wood and stone except for some dark accents in the kitchen and some door and window frames. Windows at the ends of the hallways and above the stairs let in generous amounts of light that illuminates the mix of rustic chic and contemporary furnishings.
By far the statement room, the master suite in the upper addition features floor-to-ceiling windows, a suspended fireplace, and a massive, freestanding stone basin as a tub.
Photography by Raphaël Thibodeau via V2COM.
Part of our Home of the Week series. Read more HERE.