Architect Reimagines Iranian Designs Through Feminine Lens
Yazdjerdi's designs honour Iranian wrestling which dates back to ancient Persia.
Born in Tehran in 1991, architect Saba Yazdjerdi has designed galleries, museums, and homes in Bangkok, Colorado, Rhode Island, New York, and California. Now an architectural designer at Ryan Leidner Architecture in San Francisco, she continues to work on both cultural and residential projects.
Yazdjerdi also designs contemporary decorative objects that celebrate her Iranian identity through pahlevani, a traditional martial art practised by her grandfather. The latest addition to her Pahlevoon Collection, Mil-stone, was launched at Alcova during Milan Design Week in June 2022.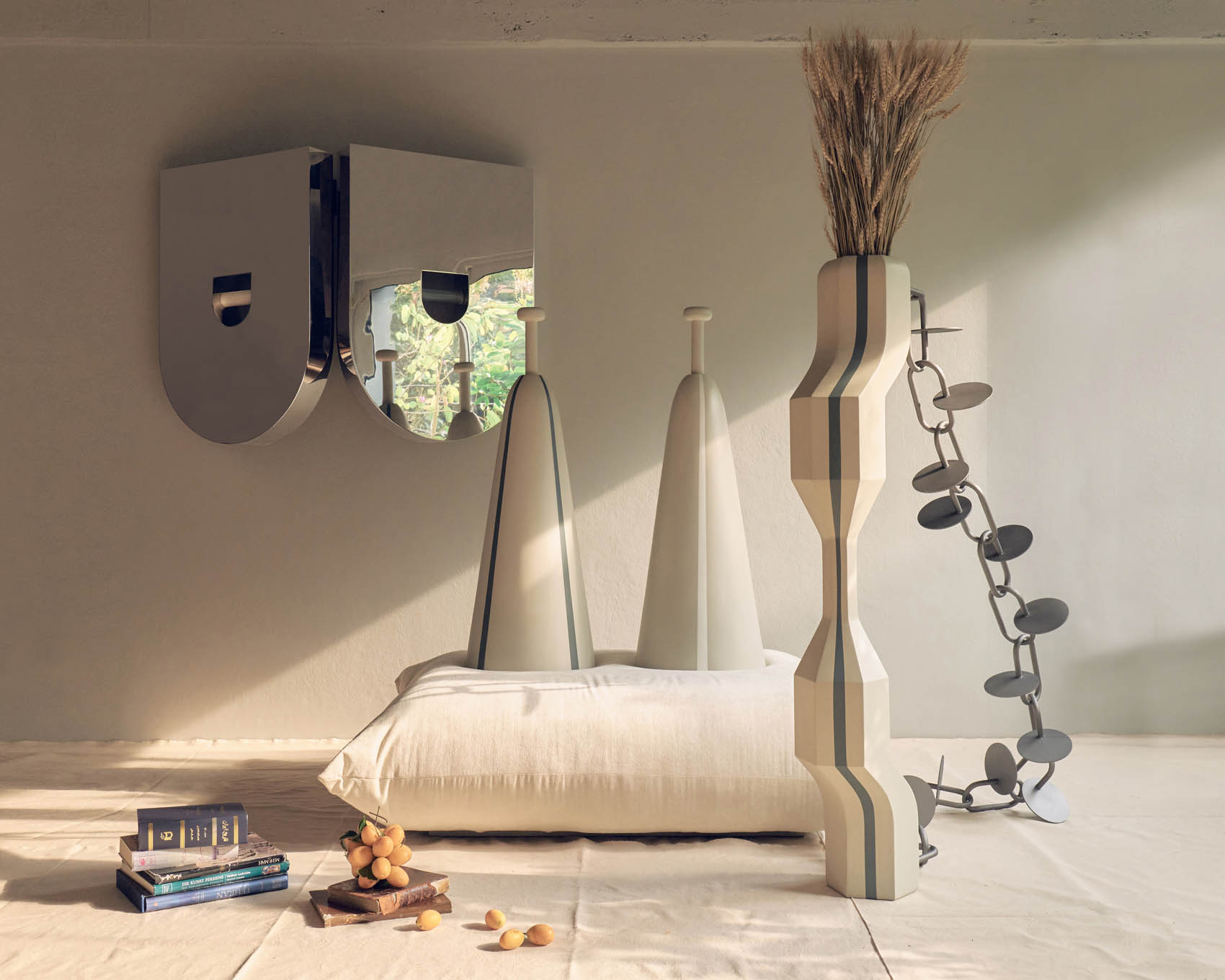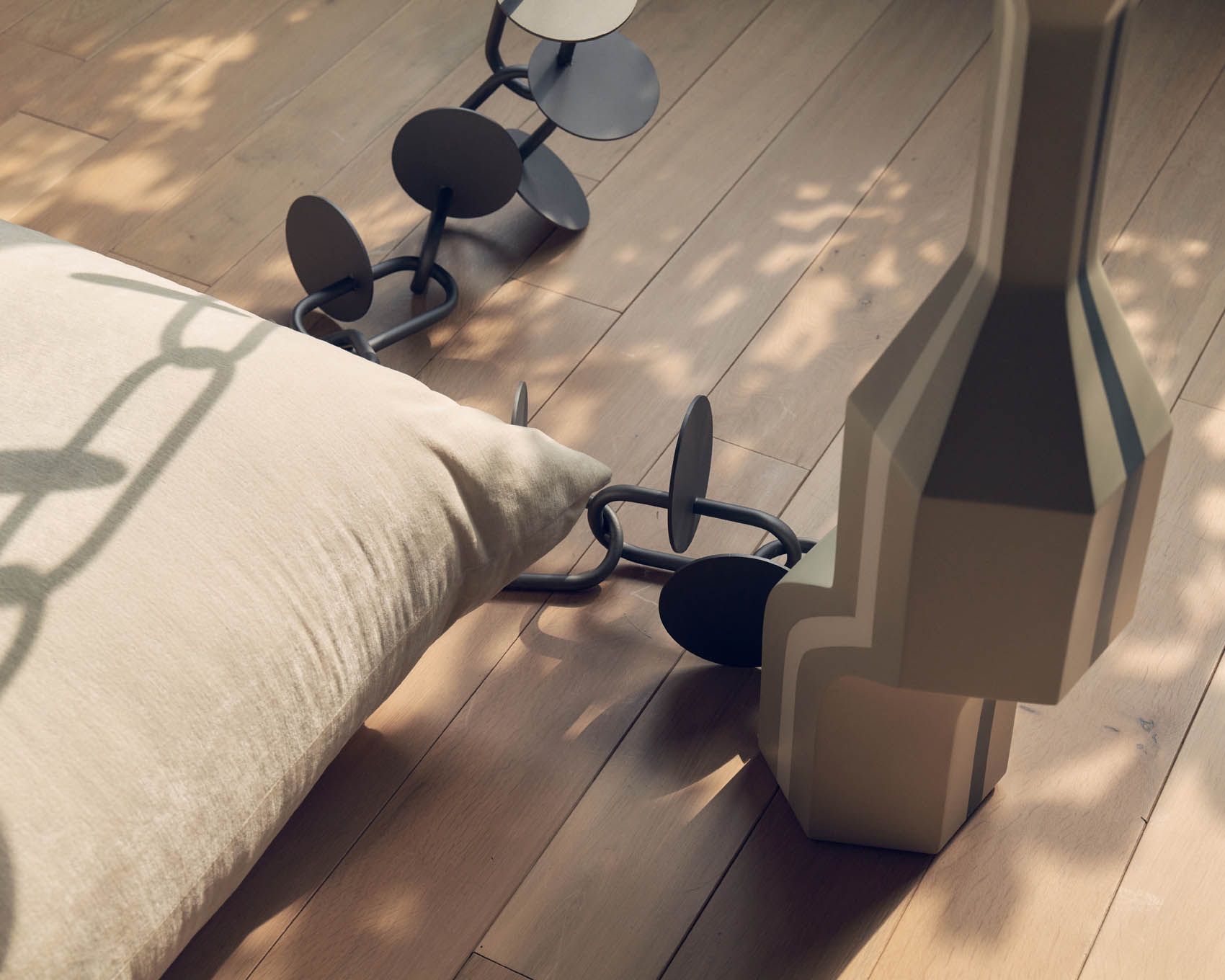 Growing up seeing her grandfather's pahlevani equipment in the corner of his bedroom, she wanted to create something to express her respect for him. Pahlevani, Farsi for "hero," was traditionally practised by men to increase strength and train for battle. Pahlevani represents traits such as bravery, strength, and integrity, shown by Iran's current women-led movement sparked by the death of Mahsa Amini Yazdjerdi says: "Basically, everything you see in the women in Iran right now who are making this movement happen."
Her piece Sang-ru is inspired by a shield-shaped tool made from stone and, later, wood. Pahlevans would use a pair of sangs in strength exercises to prepare for holding shields in combat. "I really love that piece because it's an interactive piece," she says. "I intended it to be installed at an eye level. So when you look at it directly, you're actually not seeing yourself. You're in the reflection of your surrounding, which is like the selflessness and honesty of pahlevani."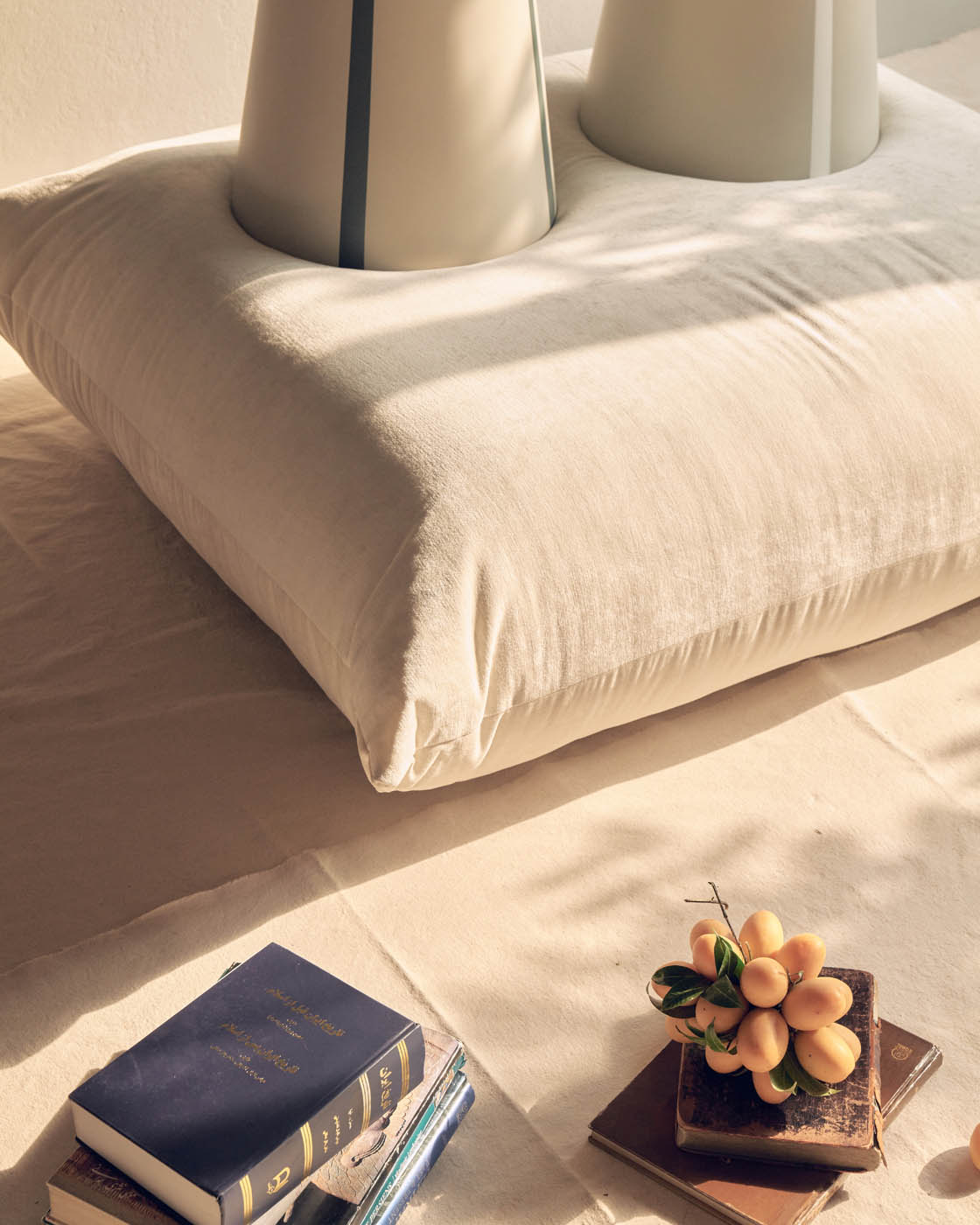 Another piece, Kabbadeh-chin, transforms a pahlevani tool for bow-and-arrow training into something nurturing: a flower vase. "In every piece, I tried to give it that feminine side to show that it's been designed by a woman this time around" to equalize the roles of men and women as heroes in Iran, she explains.
"Women, Life, Freedom" is the slogan of Iran's current women's movement, part of the country's fourth revolution in the past 100 years. Being Iranian, Yazdjerdi says, is both a blessing and a curse. "We're all proud of the heritage we all come from, but we're undignified by what the country stands for right now."
She wants to design a link between the current fight for justice with what Iranians are already proud of–their heritage and identity.
"I wanted to take a concept that we're all proud of as Iranians and represent it to the rest of the world as we fight against this regime," she says. When designing the collection though, she did not forecast today's protests. "What's happening in Iran is much bigger than what I created, but it's interesting for me to see how it does have this connection of what I was trying to present and the whole movement that's going on in Iran–women taking the roles of our heroes these days."
Yazdjerdi hopes to bring her collection, and its message, to international galleries. Continuously inspired by the women at the forefront of Iran's present movement, her work will continue to reimagine a free Iran where women, and everyone, are treated equally.