Pablo Bronstein and Breguet Explore Humanity's Relationship With Technology at Frieze Los Angeles
The first year of Breguet's ground-breaking collaboration with Frieze closes in style.
Owned or lionized by the likes of Alexander Pushkin, Arthur Rubinstein, and Victor Hugo, Breguet watches have long been adored by artists. The Swiss luxury brand's pieces are themselves works of art: from the handcrafted engine-turned motifs to the hypnotically oscillating tourbillon, each minute detail contributes not only to the functionality of the watch but also its beauty. Now, through its partnership with Frieze—the trend-setting platform for contemporary art that publishes three magazines and hosts art fairs around the world—Breguet is giving back to the artistic community.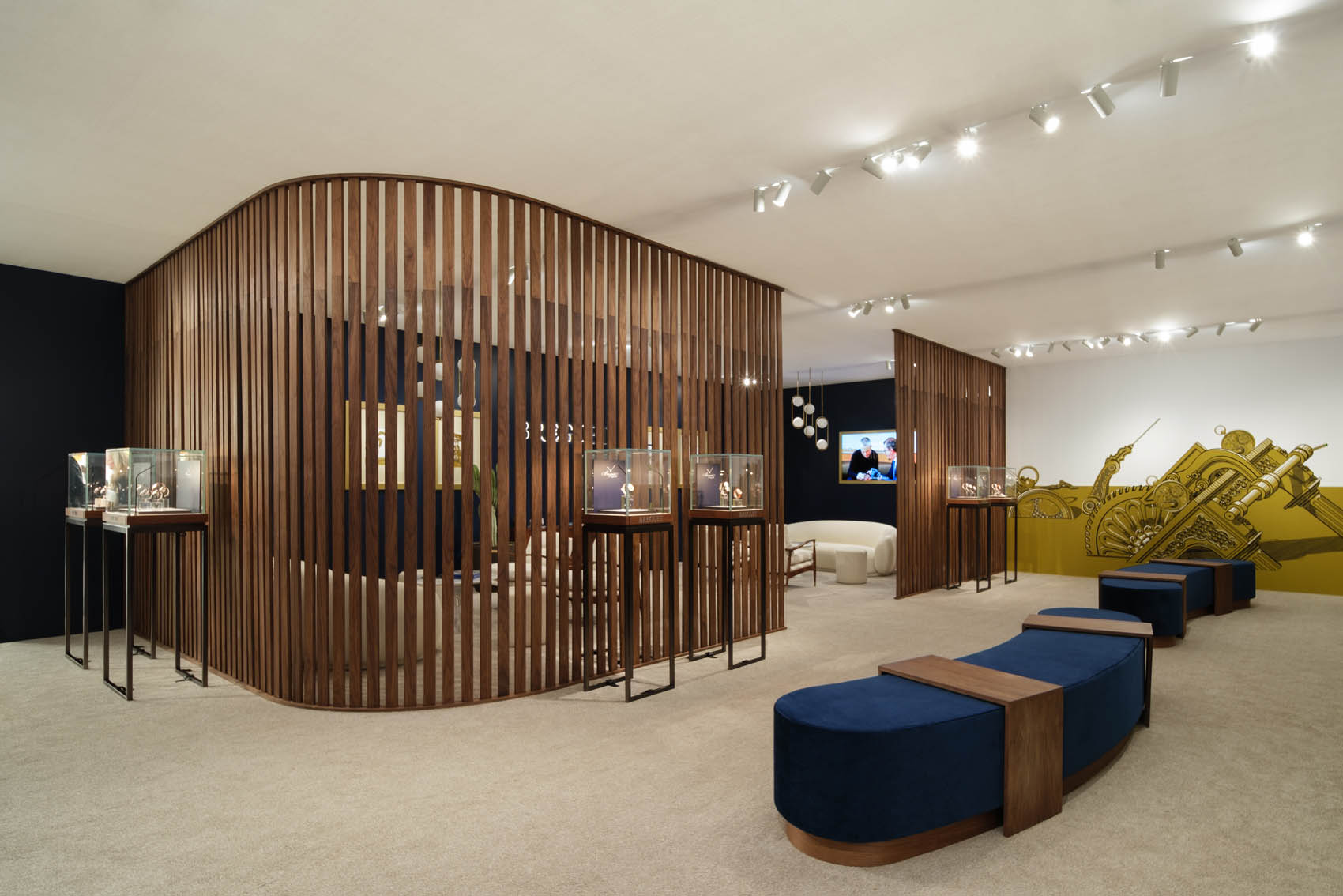 According to CEO Lionel a Marca, Breguet's collaboration with Frieze was common sense, given founder Abraham-Louis Breguet's artistic temperament. "The way that he put things on the watch, the way that you can see information on the watch was different," a Marca says through a translator. "This was an artistic way of interpreting what you can see on the watch, because you need to be not only able to see the time, but it's also the way that he designed it that is with the eye of an artist." Through the years, Breguet has partnered with the Getty Museum, Carnegie Hall, and many other bastions of art.
This year, at Frieze Los Angeles, which ran February 16–19 at the Santa Monica Airport, Breguet invited guests to explore a series of historical and contemporary timepieces alongside Breguet-inspired artwork by the U.K.-based Argentinian artist Pablo Bronstein. "The work that Pablo Bronstein is doing is very geared towards the 18th century," a Marca says. "I thought it was a perfect interpretation for Breguet, especially for the Tradition line."
On the heels of showings at the New York, Seoul, and London fairs, Frieze Los Angeles was the fourth and final chance to witness Breguet's collaboration with Bronstein, who will pass the baton to a new artist for Frieze New York, running May 17–21 at the Shed in New York's Hudson Yards.
Bronstein's work at Frieze Los Angeles marked the end of a series that, depicting machines reminiscent of the inner workings of a Breguet watch, mapped the trajectory of industrialization. Beginning with a well-ordered machine world at Frieze New York 2022, it ended with an almost post-apocalyptic desert populated by the husks of bygone technologies in Los Angeles. Taking the form of a wallpaper running along the back wall of the space, Bronstein's Breguet denouement provided a dramatic backdrop for patrons.
Navigating the hordes of impossibly stylish patrons, celebrities, and champagne-distributing waiters, there was plenty more to see in the Breguet lounge. Among the timepieces showcased were many of the watchmaker's greatest hits. Stunning watches from the Reine de Naples and Tradition collections were on display, as well as an original 1797 pocket watch from Breguet's pioneering subscription program. Guests could also explore the craftsmanship that goes into the watches by participating in guilloché (engraving with an engine-turned lathe) and learning about watch construction from experienced watchmakers from Breguet's Vallée de Joux workshop. Here, guests saw Breguet's correction of Bronstein's unnerving prediction: when man and machine are in harmony, one-of-a-kind pieces of art are made, showing that there remains a place for the artisan, and artisanal, in our increasingly technology-dependent world. For a Marca, Breguet's machine-shepherding craftsmen are as artistic as Frieze's fantastic painters, sculptors, and performance artists. "For me, artist comes from artisan, which is a craftsman."