In Napa Valley, Darioush Winery Continues to Prosper With Persian Influence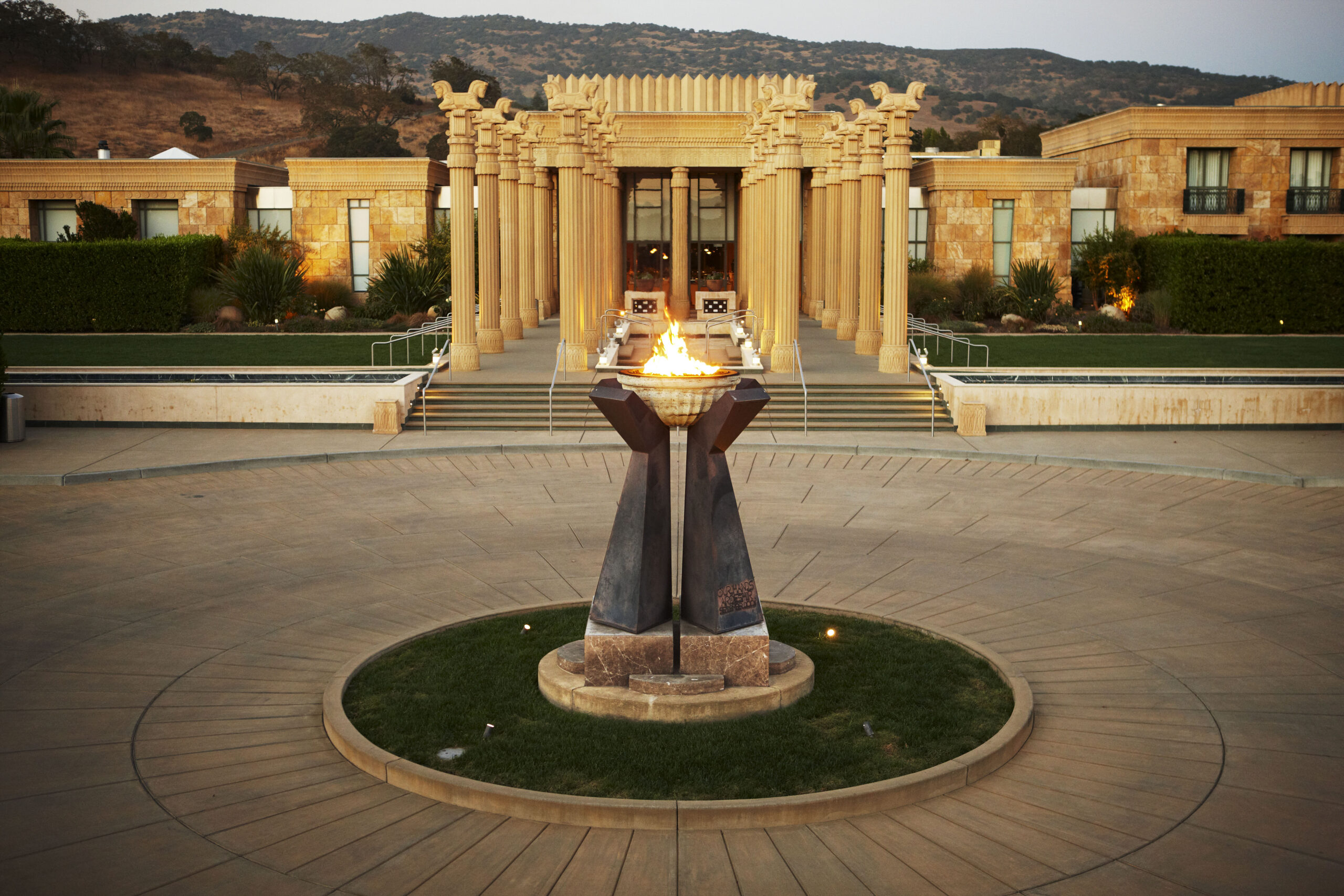 In southern Napa Valley, Darioush Khaledi owns and lives at his namesake winery, where his Persian heritage influences everything from the travertine interiors to the hospitality and intricate labels from the Victoria and Albert Museum's collection of Persian art. Khaledi deems the wine business his "third career," but Khaledi's connection to wine, he says, was always palpable.
In 5,000 BCE in the Zagros Mountains of what is today northern Iran, winemaking emerged as permanent communities replaced nomadic ones. Born in Iran, Khaledi's father was a winemaker in the city of Shiraz (historically, wine produced around the Persian city was referred to as shiraz, but it is unrelated to the contemporary shiraz grape variety, also known as syrah, the grape commonly found in Australia and South Africa). "I helped him put the grapes in a clay vat for fermentation," Khaledi recalls of his six-year-old self and one of his earliest memories of winemaking.
Though he graduated with a degree in engineering and spent eight years in that field, Khaledi eventually began collecting wines, having frequented European vineyards on trips with his father. Bordeaux being among his favourites, Khaledi initially sought to purchase a vineyard in the region, but before finding the perfect spot, he visited Napa to celebrate his wedding anniversary. After trying a Caymus 1984, Khaledi discovered California wines stood up to the Bordeaux he was accustomed to. "It's not to say which is better, it's to show the difference," Khaledi notes. "No region in the world can compete with Bordeaux because of the terroir, and same with Napa." On this trip Khaledi had a memorable interaction with Robert Mondavi, renowned as the winemaker who put Napa on the map in the 1970s. "He said, 'follow your dream," Khaledi remembers, having told Mondavi of his pursuit to own his own winery.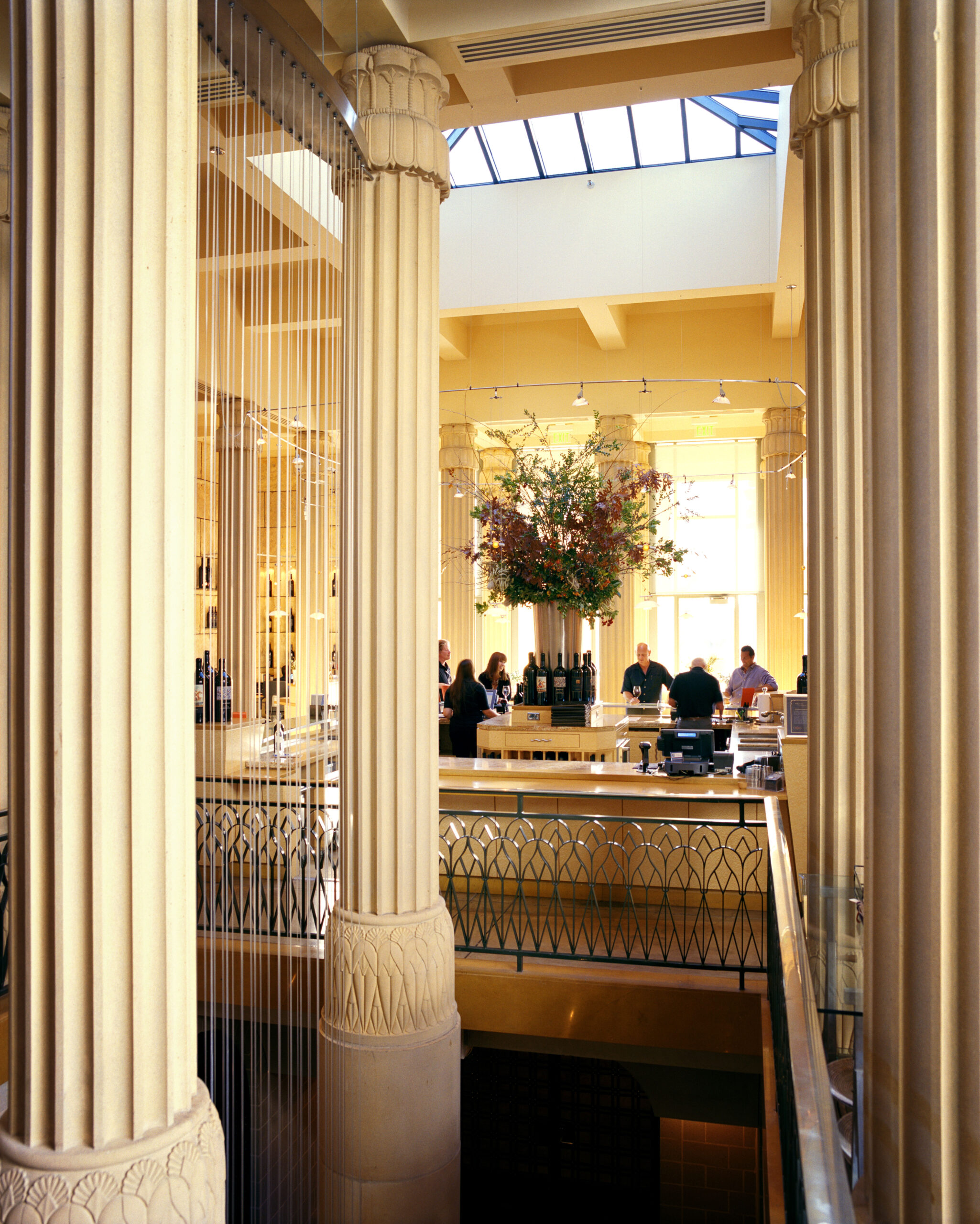 At the time, Khaledi was running a chain of 40 grocery stores—his "second career"—purchased during the Iranian revolution in 1979, when everything was stripped from him back home and he decided to remain stateside with his sister in Redondo Beach, California. After adopting Los Angeles as his new home, he spent practically every weekend for eight years travelling to Napa Valley to visit different properties. The vineyard he purchased, he says, was "a happy accident," as he discovered a small stone building off the Silverado Trail that was previously run by Altamura Winery—also owned by an Italian American. "Twelve days later, we closed," Khaledi says. That was also when he met the winemaker who's still at the vineyard today, Steve Devitt. It was 22 years ago.
Fast forward to 2021, and Darioush produces award-winning wines from cabernet sauvignon, merlot, pinot noir, chardonnay, sauvignon blanc, and, a rarity for the valley, viognier. "It's a very difficult grape to grow here in Napa Valley," Khaledi says, noting that there are fewer than 100 acres of viognier vines planted in the 44,210 acres of vines throughout Napa Valley AVA (24,354 acres are dedicated to the region's flagship cabernet sauvignon grape).
"When we bought a second vineyard that had five acres of viognier, we thought it was too late to replant the viognier. I told Steve, let's harvest it and see what happens. Now, it's our most popular wine in the tasting room," Khaledi explains of the white variety. The winery's first vintage was 2001, and today Darioush makes about 2,000 cases of viognier a year.
Aside from the wine, Khaledi says he's most proud of pioneering vineyard hospitality in Napa. "We were one of the first wineries that had a full time concierge," Khaledi says. "When I first visited Napa 30 years ago, the tasting room was not the tasting room you see today."
Today, though the Darioush winery has emerged as a trendsetter, it remains relevant, a beacon in the valley, open for intimate tastings and warm hospitality—Khaledi literally welcomes you into his home (he lives on half of the estate)—and it proves the theory that the third time, or third career in this case, is the charm.