How One Family Maintains and Decorates a Neoclassical Villa Hotel in Bellagio
The Grand Hotel Villa Serbelloni.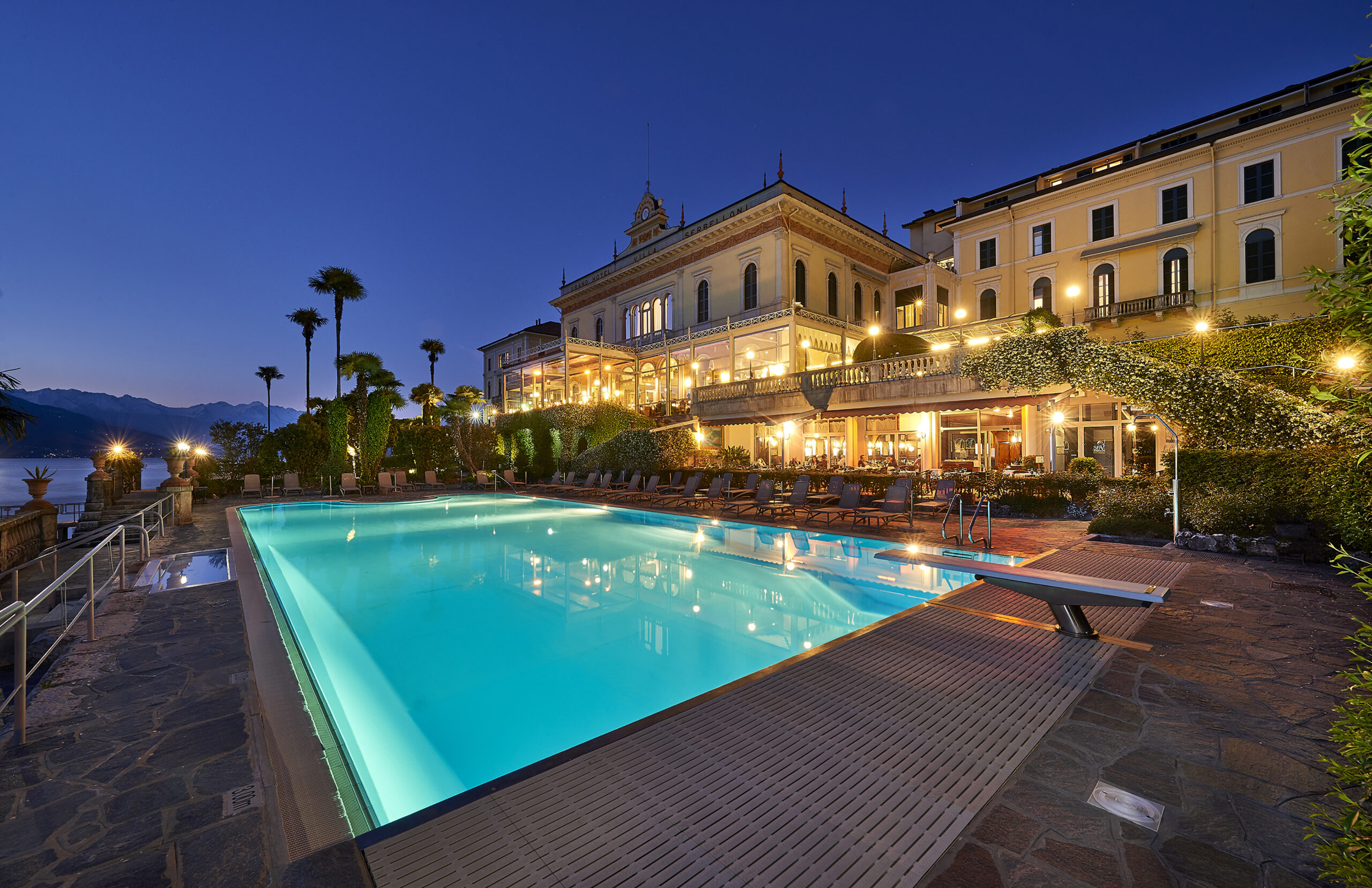 Jan Bucher grew up in this villa, his family's estate, in Northern Italy surrounded by rococo furniture. "I remember vividly how some of the antique paintings in the corridors used to scare me and my siblings, and my grandmother asking us not to run in the common areas to avoid disturbing guests or damaging vintage objects and sculptures," he says. "But even if the three of us were very energetic, we were polite, respecting the history surrounding us, so we avoided the rooms and suites and preferred to play outside."
But now, Bucher is spending more time indoors. The Grand Hotel Villa Serbelloni in the Italian village of Bellagio is known for its prestige and opulence. Other villas surrounding Lake Como have their own history and charm—but it is Grand Hotel Villa Serbelloni that garners the attention of gastronomes with its Michelin-star restaurant and design enthusiasts for its stunning architecture.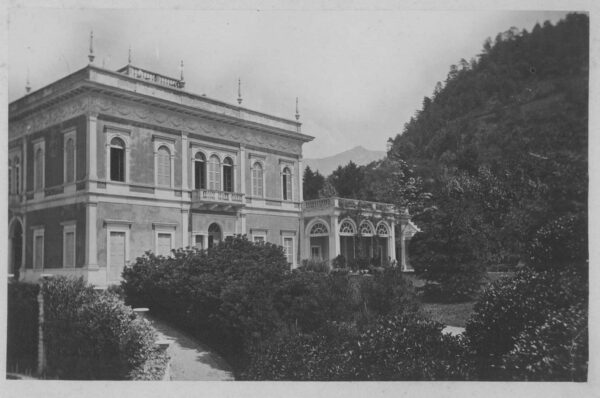 The ornately decorated hotel has seen some notable personalities: Roosevelt and JFK were guests during their tenure as presidents, as were Hollywood stars like Al Pacino when he was filming Bobby Deerfield. Yet very little has changed in the villa still run by the Bucher family, who work as a team in maintaining the charm, traditions, and classic style their ancestors started more a century ago.
The villa combines Empire, neoclassical, and art nouveau styles, enchanting guests as they walk through the estate exploring different eras represented through the family's private art collection.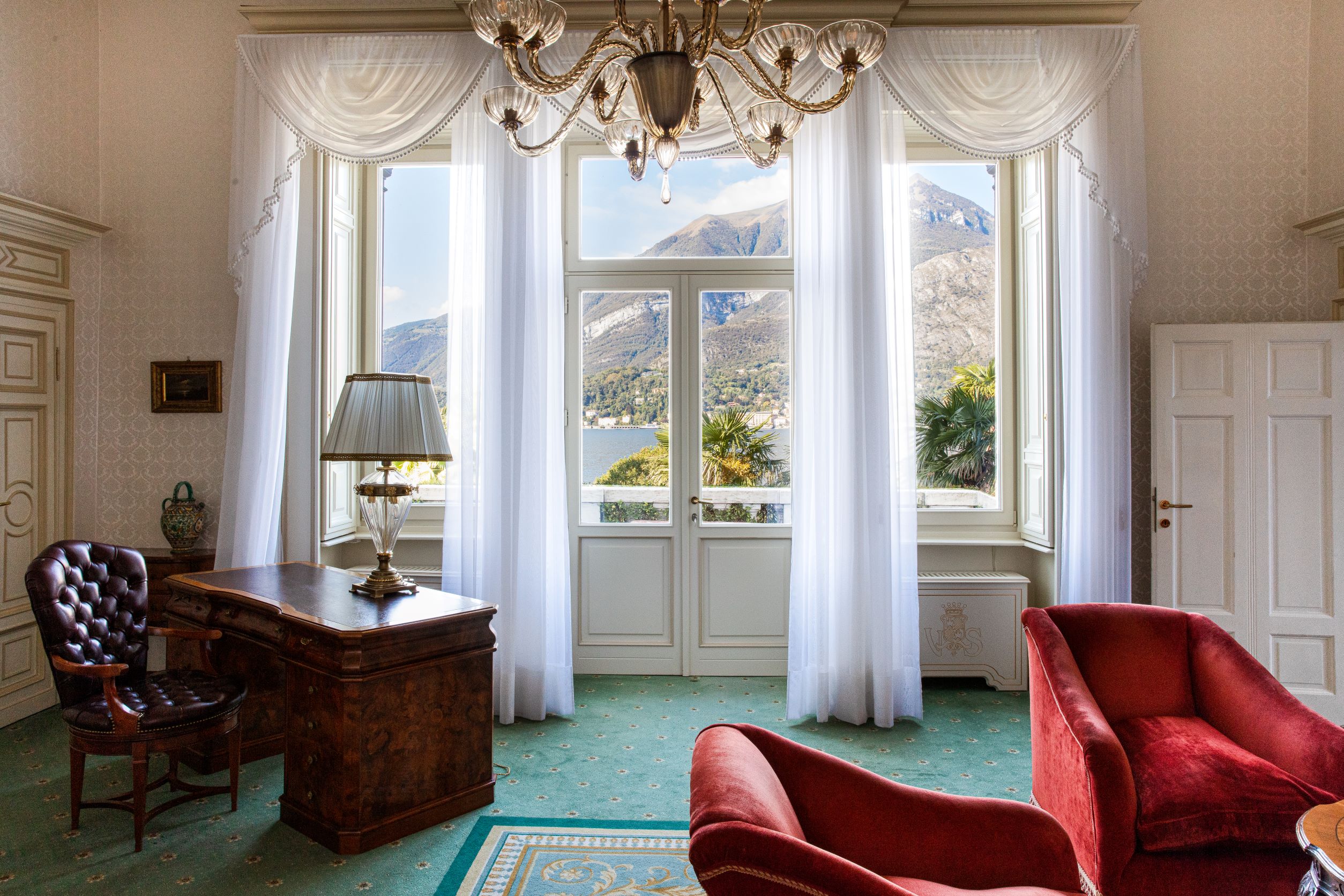 In the royal salon, diners find themselves under neoclassical ceilings featuring flying putti to accompany morning breakfast buffet. Guests who stay in the the 3,659-square-foot Kennedy Suite have their own private art museum, golden-painted pillars, Murano chandeliers, and stunning views of Lake Como.
During the coronavirus pandemic, Jan Bucher officially stepped into his father's shoes and, with his brother Paolo, is playing a more integral role in the management of the family estate. However, Dusia Bucher, his mother, remains the driving force behind the design of the villa and the creative eye behind the decor. "My parents are a great match, as they combine their passions: Mom takes care of the interior design, and Dad is the main art lover and collector," Jan says.
"I think what makes Villa Serbelloni really special is that every little item inside it—the paintings on the walls, the chairs—has a story to tell, and in most cases it is a long story which started decades ago, Dusia observes. "It is a real museum, and in fact you can find a piano played by Fran Liszt in one room and a small table where Winston Churchill had breakfast in the other. Maybe there is too much stuff, but we like it ,and in fact, this villa was not conceived to be minimal."
Jan professes that everything is there for a purpose and is a testament to his mother's creative talent, including the JFK suite. Dusia explains: "I have a strong affection for the Kennedy Suite because it was the first one that I rearranged. It was in 1987, and I changed it all: the moquette, the furniture, the paintings—I opted for a more particular style than my mother-in-law, who had a classical touch. When I redecorated it in the '80s, the furniture I selected was mostly from the original hotel, which opened in 1873. Now the suite has some modern pieces, which evoke the same style of the hotel, like the furniture created by designer Luciano Colombo."
Elegant and luxurious, timeless period-correct decor can be hard to recreate, with homeowners often being  excessive when trying to replicate styles found in places like Villa Serbelloni. To avoid overdoing it, Dusia recommends doing research or consulting an expert before embarking on a neoclassical-style design for your home.
"If you know what you are looking for, the internet helps a lot," she notes. "Otherwise, I agree, it can be very confusing…. As with any timeless style, neoclassicism needs equilibrium. Otherwise it could be visually perceived as a bad combination of elements. If someone wants to go really deep [in designing] and is passionate about history, I suggest the study of the architect Giovanni Battista Piranesi."
Asked about tips for maintaining and preserving antique furniture, Dusia advises, "Those who can afford original furniture will discover that period furniture is easier to clean and to preserve, as they were made with very resistant and high-quality woods and materials. On the opposite side, modern replicas of this style need greater attention and special cleaning products."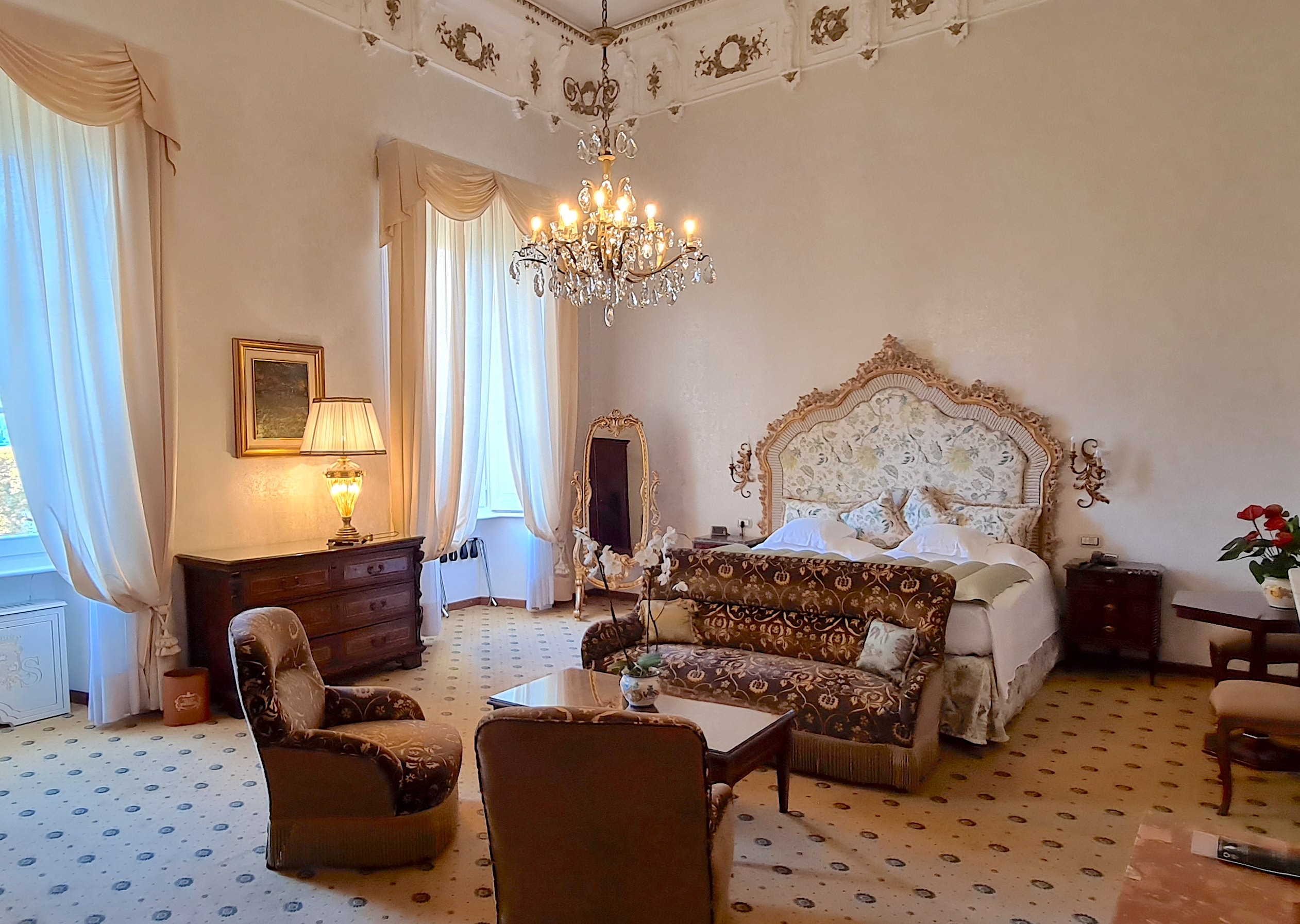 After spending more than four decades maintaining Villa Serbelloni's style, Dusia thinks embellishments like curtains and rugs can add to neoclassical charm without overdoing it. "Curtains are a very important detail, as they can change the entire perception of a room, [but] they have to be majestic, with a combination of heavy and light fabrics," she says. "Carpets are relevant as well—I know that many people prefer wooden floors, and it is okay, [however] a neoclassical-style rug in the centre of the room is enough, and there are some beautiful ones that can be bought online." She adds, "A couple of very typical furniture pieces of that period are the secrétaire and commode—the ones in mahogany are the best."
And the secret to designing a palatable neoclassical look? Creating a sense of identity, Dusia says. "It's our identity, our story as a family. We care about tradition, and all the Buchers try to transmit passion, know-how. and healthy family values from one generation to another. And you can't do it without knowing where you come from and where it all started."