First Look: The Lafayette Hotel and Club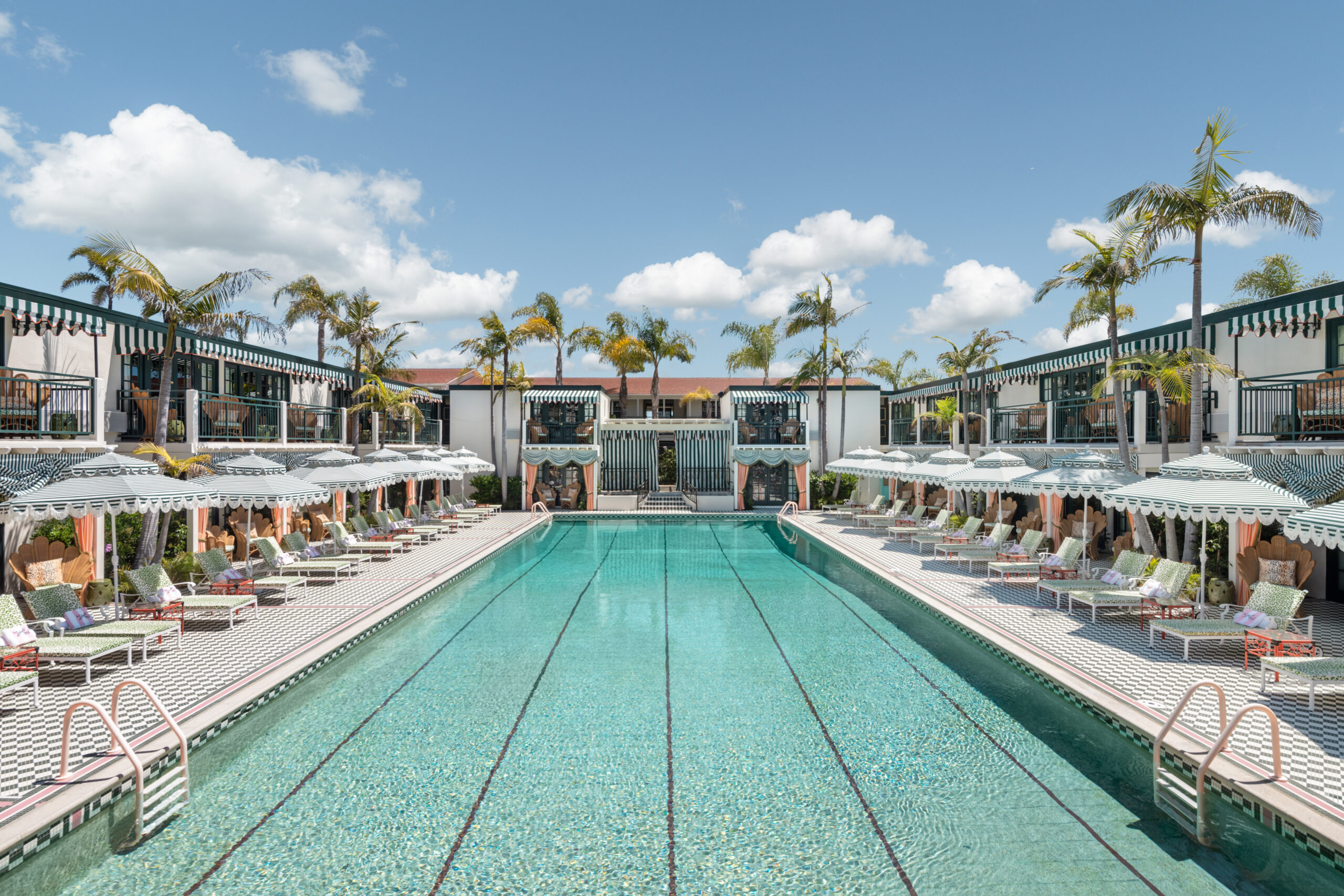 The Lafayette Hotel & Club in San Diego has scaled up in its 77th year, as owners CH Projects, well-known for its restaurants, revamped the first hotel in its hospitality portfolio, eschewing subtle and embracing maximalist style.

Originally opened in 1946 as Imig Manor, this was a haven for Hollywood stars such as Lana Turner, Frank Sinatra, Ava Gardner, and Bob Hope, reputedly the first guest when doors opened. The Colonial-style building had not undergone any major renovations until this one, overseen by Post Company, a Brooklyn-based design firm.

The hotel's slogan is "A Good Place to Hide", and its ambiance begins with its soundtrack, created by music producer Swizz Beatz and played on a custom-designed speaker system from OJAS. The lobby features gilded crown mouldings and vintage marble floors, accented by tropical plants and crystal chandeliers. A café kiosk offers coffee and pastries alongside a gift shop.


The hotel's hallmark has been the swimming pool, originally designed by Johnny Weissmuller, an Olympic swimmer before becoming an actor known for starring in a series of Tarzan films. Black-and-white tiles frame the rectangular pool and its pale pink ladders, while the deck features pink, black, and white tiles, green-and-white leopard-patterned sun loungers, and black-and-white-striped sun umbrellas festooned with white fringe.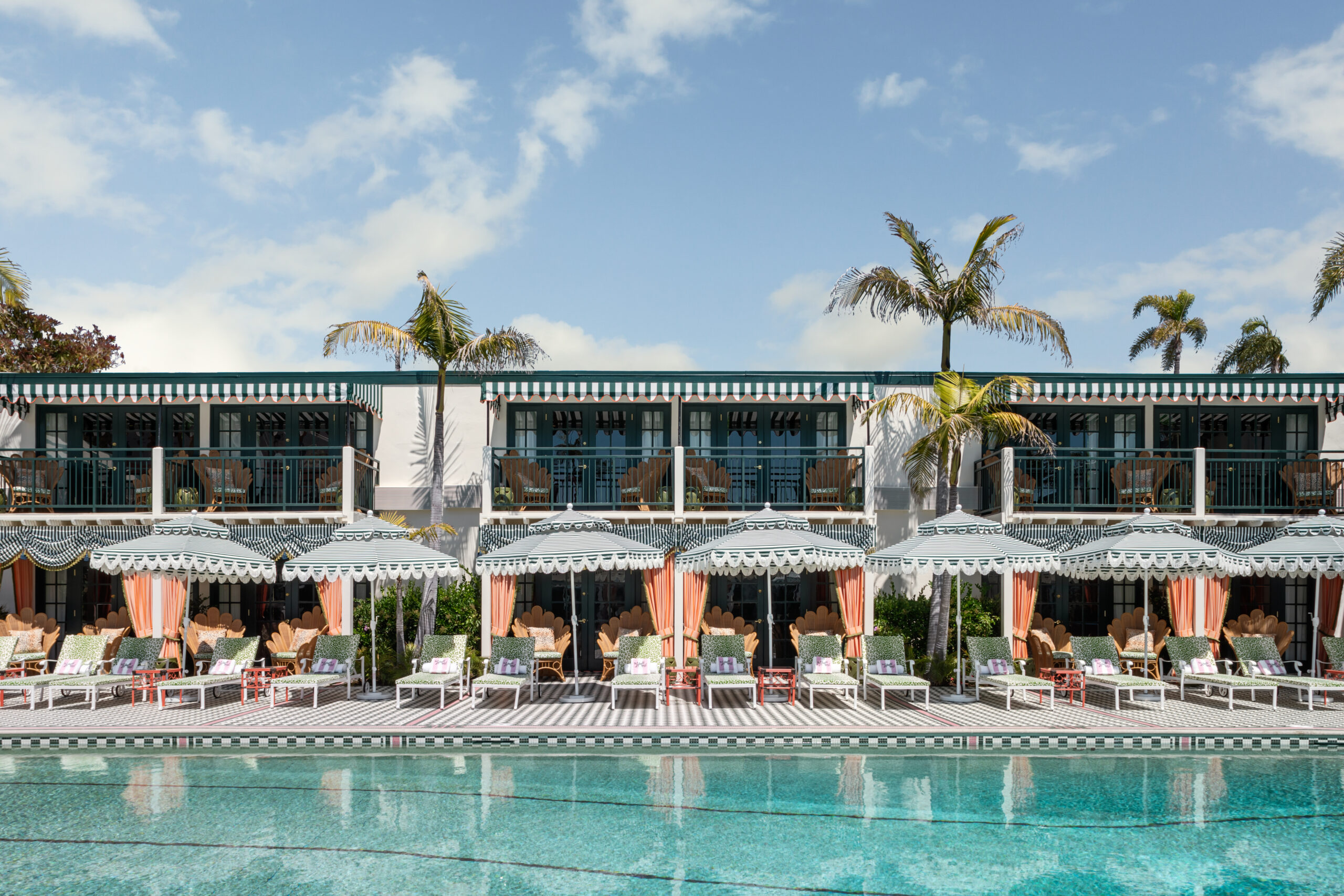 The 139 rooms and suites (plus Spanish Mission-style townhouses) show Victorian, gothic, and Tudor design influences, with saturated colours, eye-catching texture, and bold patterns. The coral-and-white custom-designed linens display the hotel logo, sage-green canopy beds are subtly adorned with snakes and a zebra-print throw, and a deep-red textile is used on the canopy and walls.

Guests can create their own party atmosphere ensuite with the Marshall speaker and indulge in the burled bar cart's numerous options chosen by cocktail expert Paul McGee. There are over 30 spirits, including tequila, mezcal, and sotol, and eclectic snacks such as prawn crackers, turtle chips, Pocky, Popadelic mushroom crackers, Craize crackers, and strawberry Kit Kat bars.


There are currently five dining options. The circular Lobby Bar has a glass atrium supported by a statue of Atlas, banquette seating with wrought iron lanterns, a handpainted ceiling by Brazilian artist João Incerti, and a menu featuring New Orleans staples sazerac and milk punch. A diner historian was consulted to ensure Beginner's Diner resembles a 1940s original with neon signage, chrome and glass interiors, and a menu featuring Greek and Jewish favourites.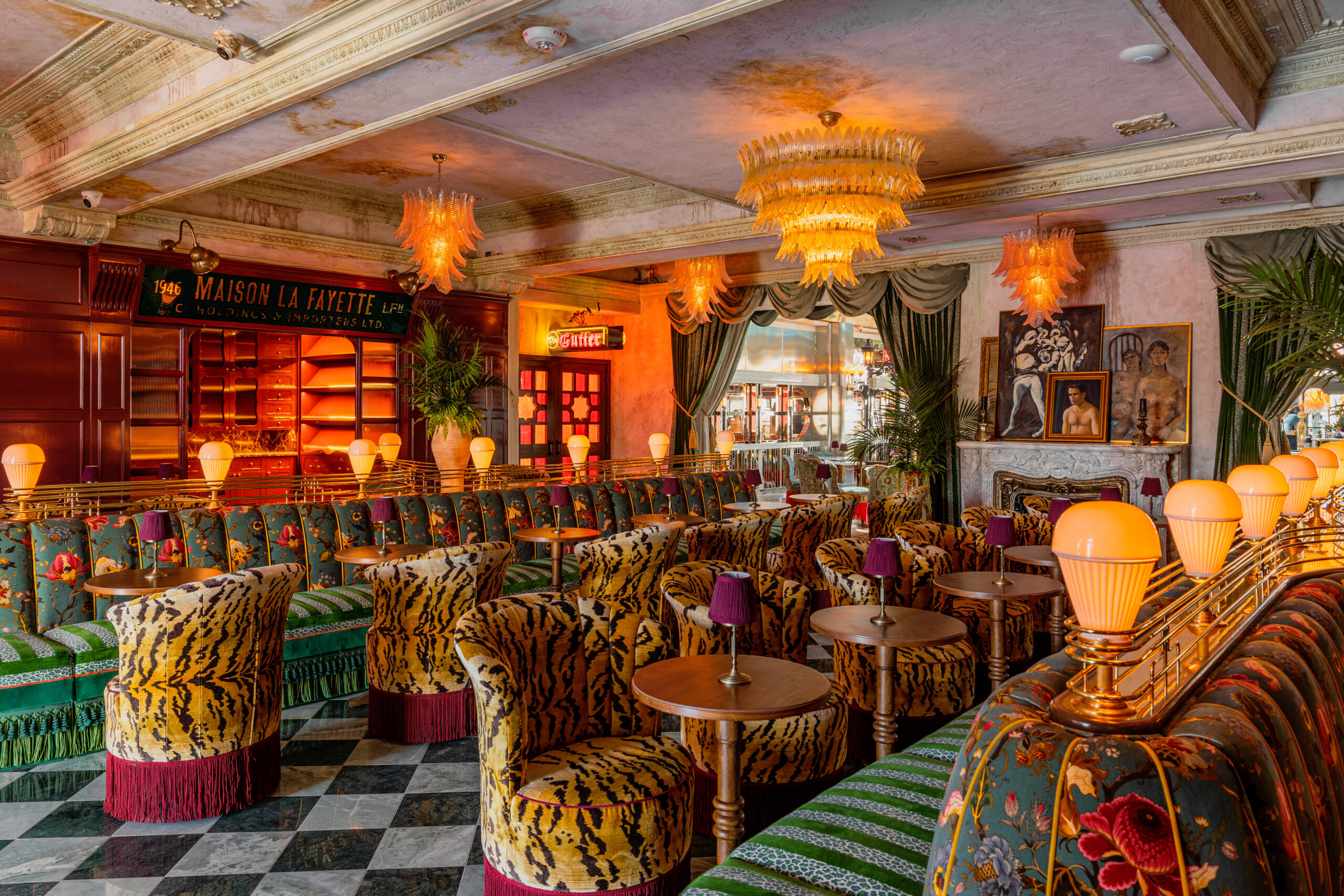 Quixote is a Oaxacan restaurant and mezcaleria serving artisanal moles, Mexican spirits, and heritage grains. Its decor, sourced from a decommissioned Mexican Catholic church, includes dark wood panelling, cobblestone entry, lanterns, stained glass windows, a pulpit-inspired bar. The Pool Bar has a stone patio lavishly surrounded by bougainvillea, jasmine, and citrus, and the Gutter, inspired by 19th-century industrialist Henry Frick's personal bowling alley, features a two-lane bowling alley, shuffleboard, and pool tables. It serves classic cocktails.
Coming this fall: Le Horse Continental Room in homage to chef George Escoffier, live music venues Lulu's Jungle Room and the Mississippi Room, a chef's table to spotlight visiting chefs, and a spa with Russian, Roman, and Turkish baths.