Bar Cart: Chronos Syrah 2020
Drinking this emblematically Okanagan wine helps fight fires in the region.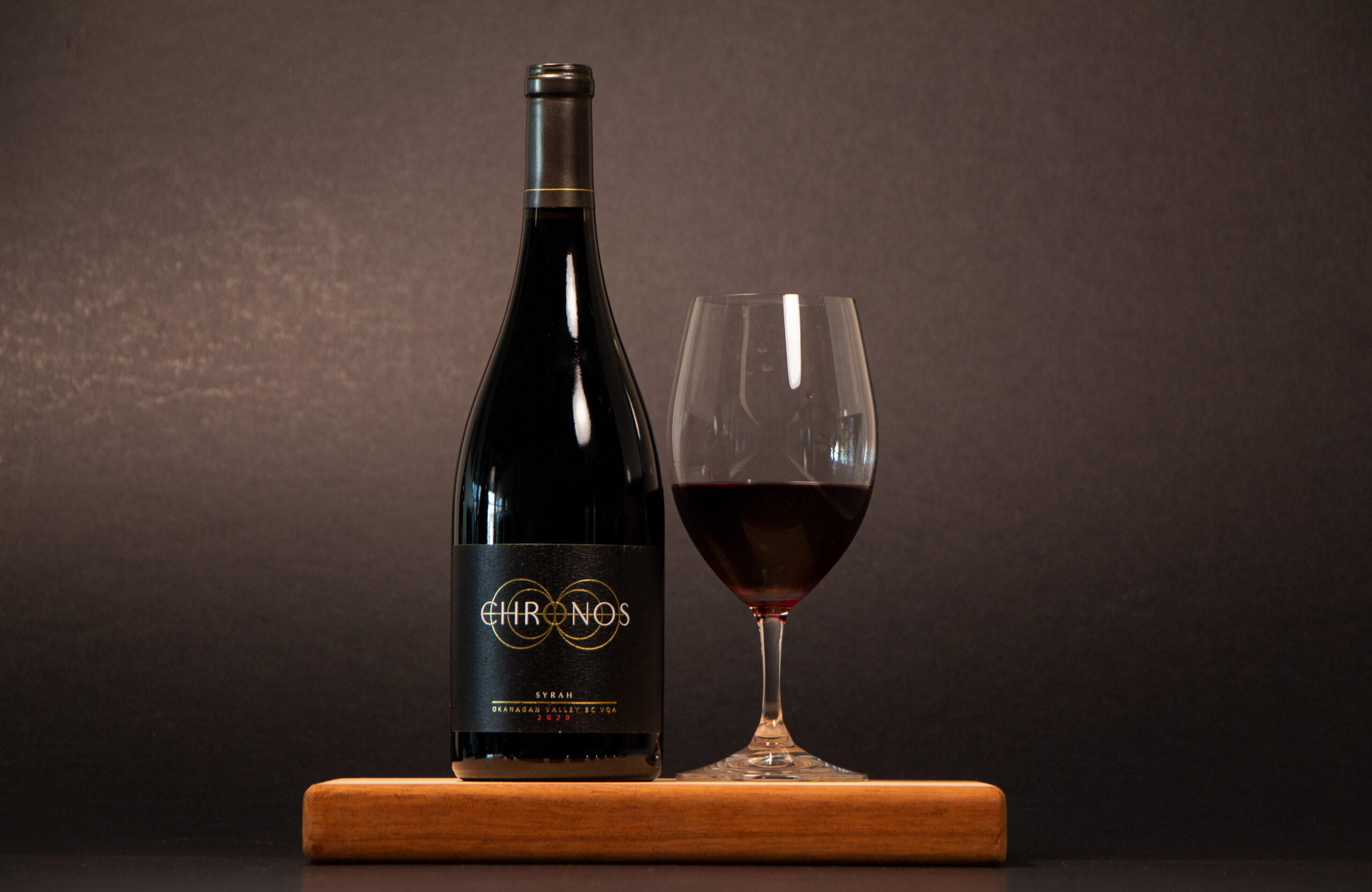 British Columbia's Okanagan Valley is in the midst of the most destructive wildfire season on record. While the brunt of the damage is from the McDougall Creek fire moving through West Kelowna and forcing people to evacuate to safety, a number of wineries throughout the Okanagan have decided to close down, either temporarily or for the season. Other wineries are giving back by donating a percentage of profits from online and tasting room sales to relief efforts.
Penticton's Time Family of Wines is donating 20 per cent of online and in-person wine sales to local relief efforts through the rest of August. Even though the focus could have rightly been on keeping the ball rolling at its newly opened Orolo Restaurant + Cocktail Bar in downtown Penticton or getting ready to harvest the grapes that go into its 30-plus wines spread over four portfolios, Time is aiding those in need. Canadian wine lovers can lend their own helping hand by drinking some of Time Family of Wines's excellent current releases.
Fans of the Okanagan are sure to like the 2020 Chronos syrah, a rendition of what is quickly becoming the region's emblematic red grape crafted with love by winemaker Lynzee Schatz. On the palate, this wine leads with plush, ripe blueberry and plum backed by a tertiary sagebrush note, a flavour often associated with the big red wines of the region, one that Time knows is well worth preserving. Whether you choose a wine from Time or another winery in the region, drinking Okanagan wines now might help ensure more in the future.