First Look: Montreal's Honeyrose Hotel Recalls 1920s Grandeur
A contemporary address at the heart of Montreal's summer season crossroads.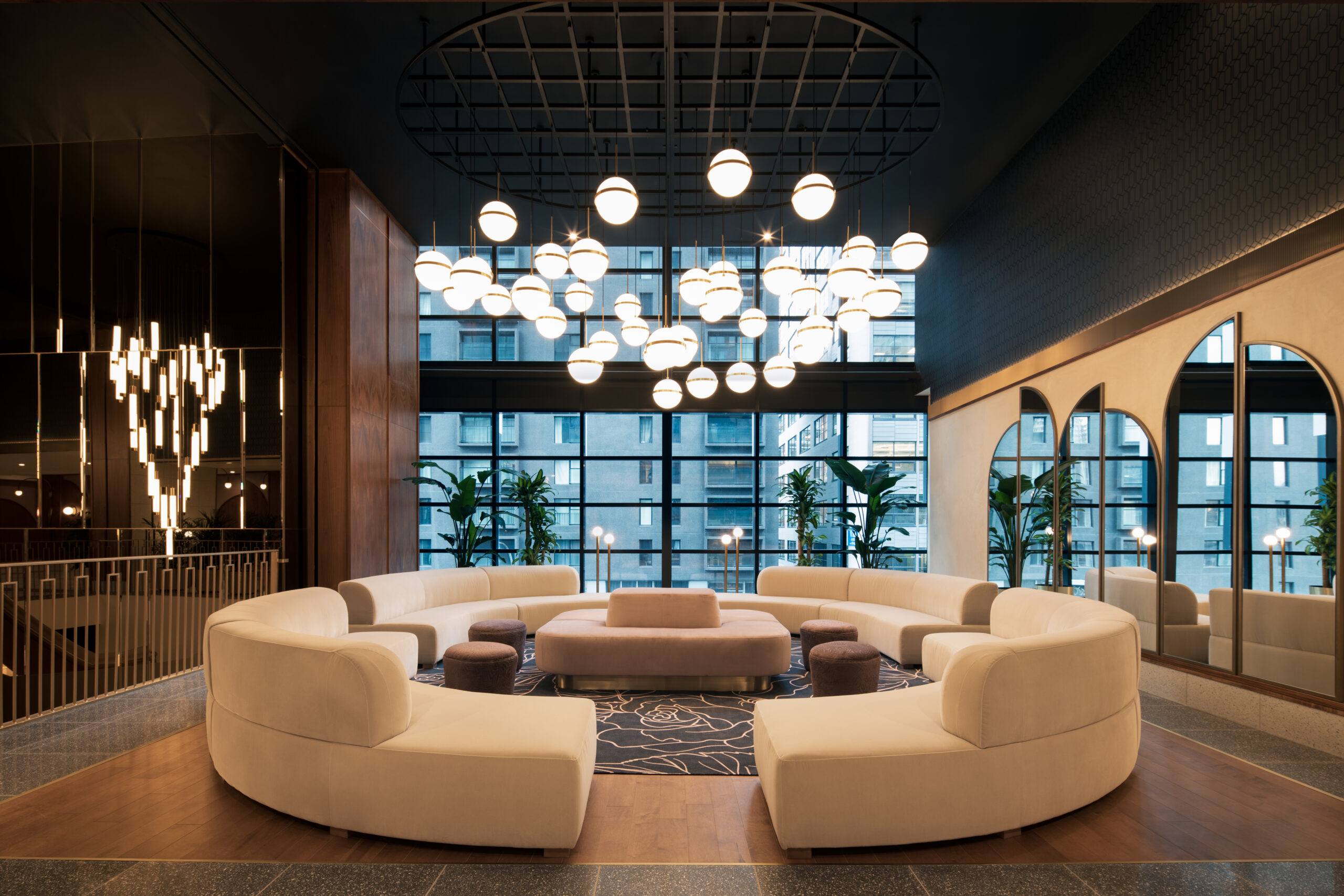 The most luxurious hotels of the 1920s were built for crowds, with spectacular spaces for political and business meetings, fine dining, and socializing. Montreal's new Honeyrose Hotel, inspired by that era but with a more contemporary atmosphere, includes laid-back luxuries, art deco interiors of curvilinearity and bold geometry, and three sizeable restaurants near Place des Festivals.
Billed as a boutique hotel, Honeyrose is not without boutique charm, but it also services crowds with a ballroom, a 15th-floor indoor pool, and in-house shops. "Boutique hotels don't typically have all of the amenities Honeyrose features, with smaller-scale services in a larger presence," the hotel's general manager Steve Lavergne explains.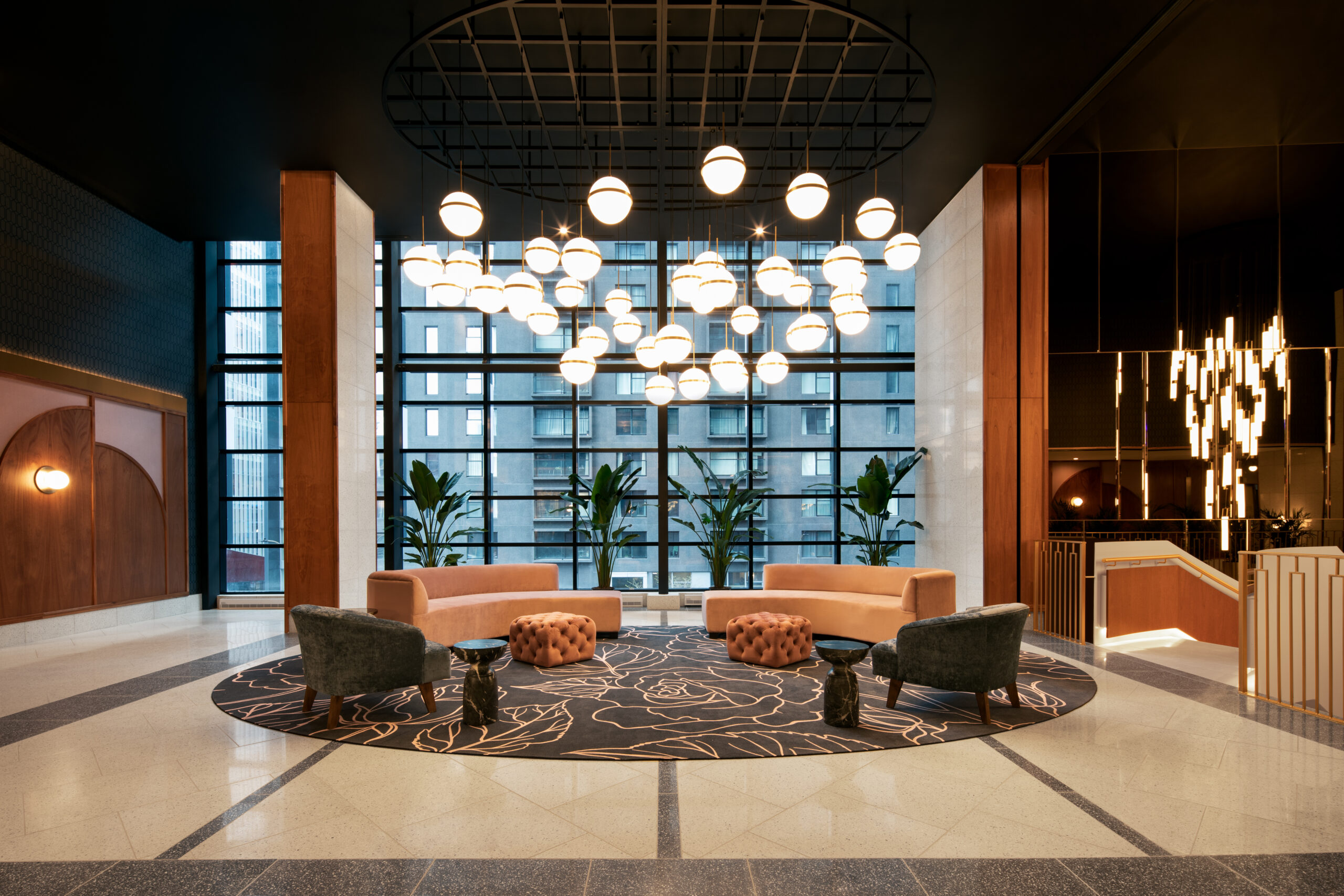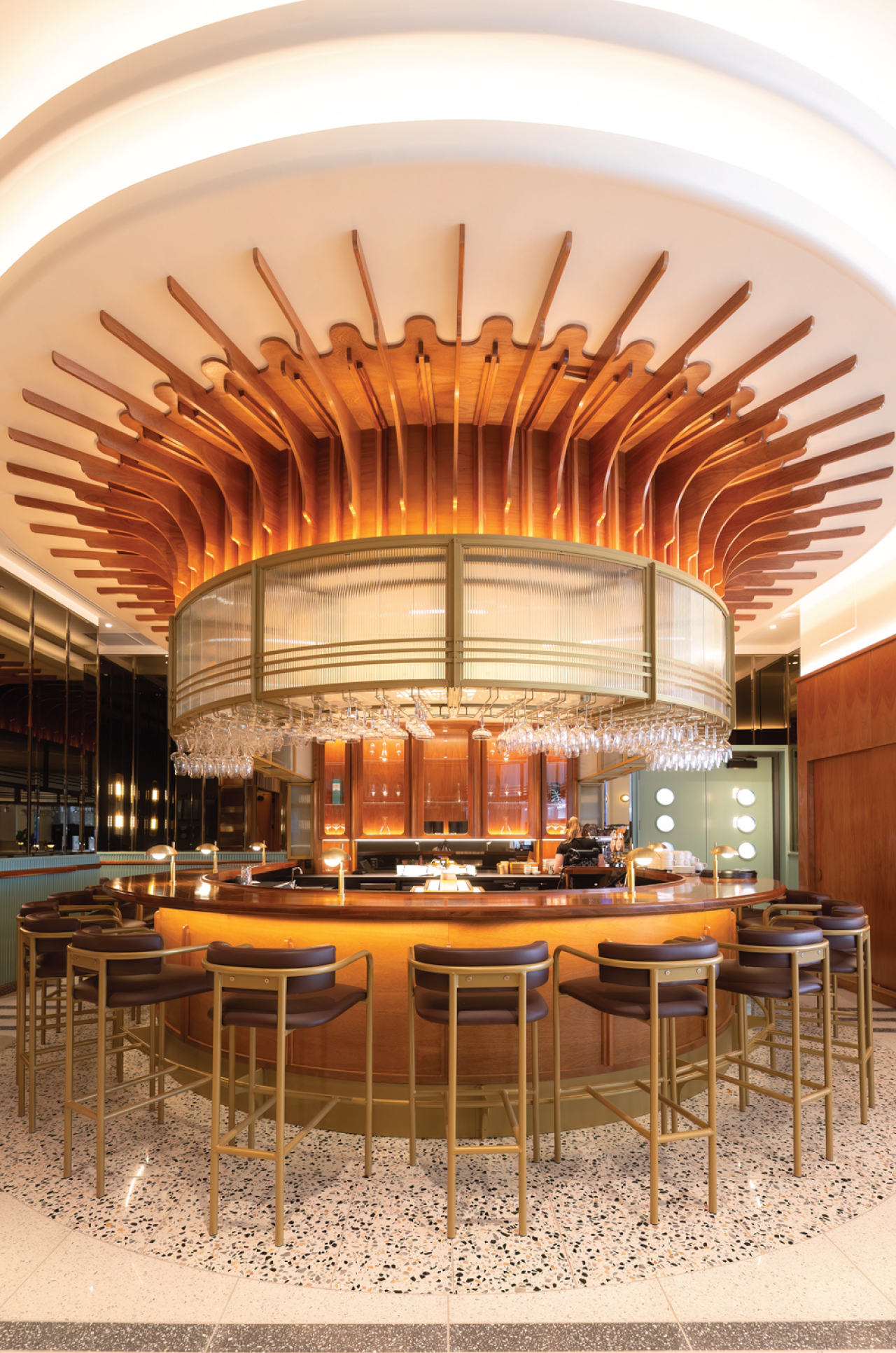 The Marriott brand's first Tribute Portfolio hotel in Montreal, Honeyrose befits the downtown core. The towering structure, designed by architects from the city's Architex Group and Provencher Roy, spans 35 floors, with the 143-room hotel at the bottom and Ivy rental apartments above.
Honeyrose is named for its golden-honey and floral motifs that range from flower-embedded tabletops to meadow-like carpets running through its hallways. In the lobby, among chandeliers, tall mirrors, and curvaceous furnishings, a curved steel staircase cements a Montreal connection, recalling the city's iconic twisting staircases on the exterior of many apartment buildings.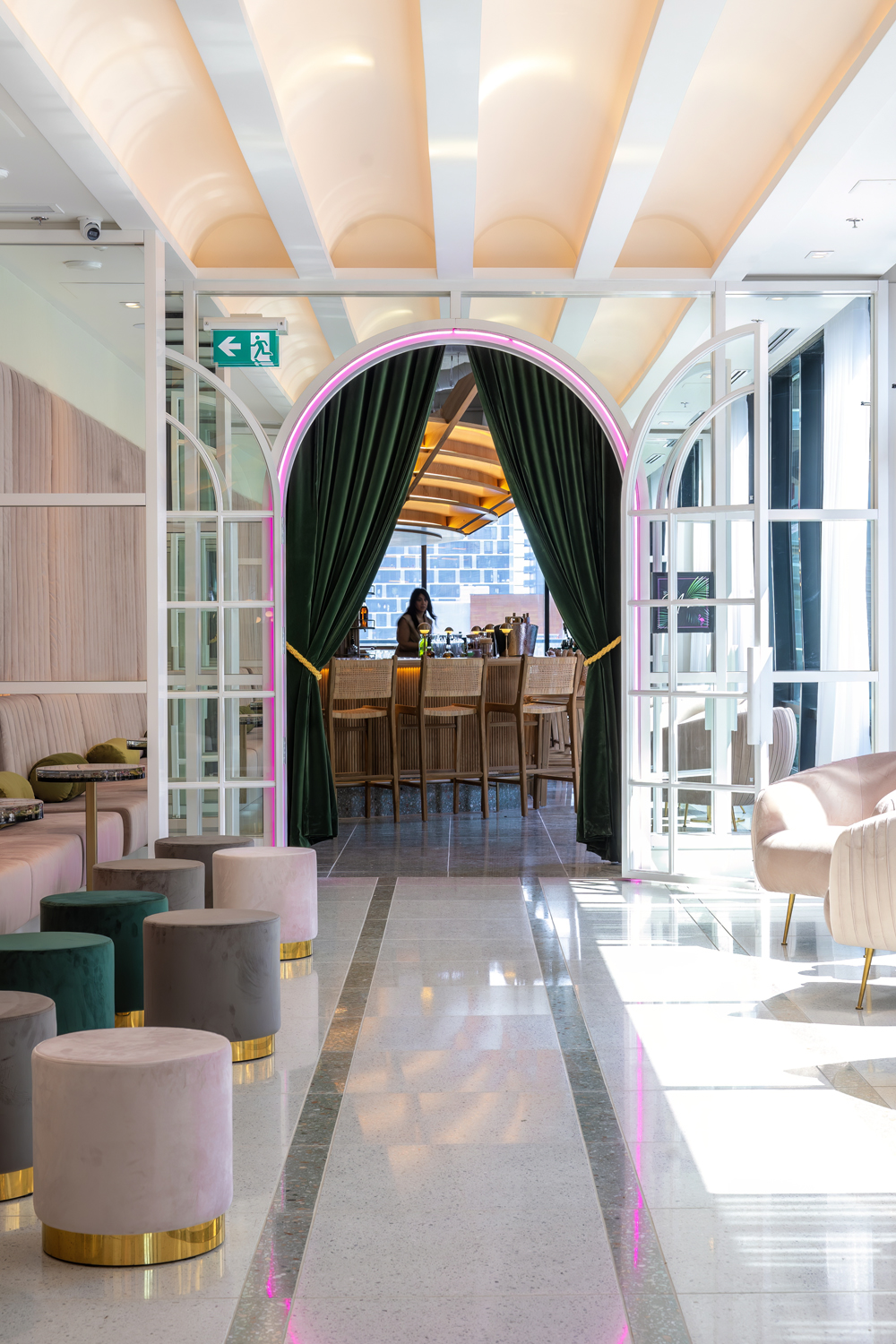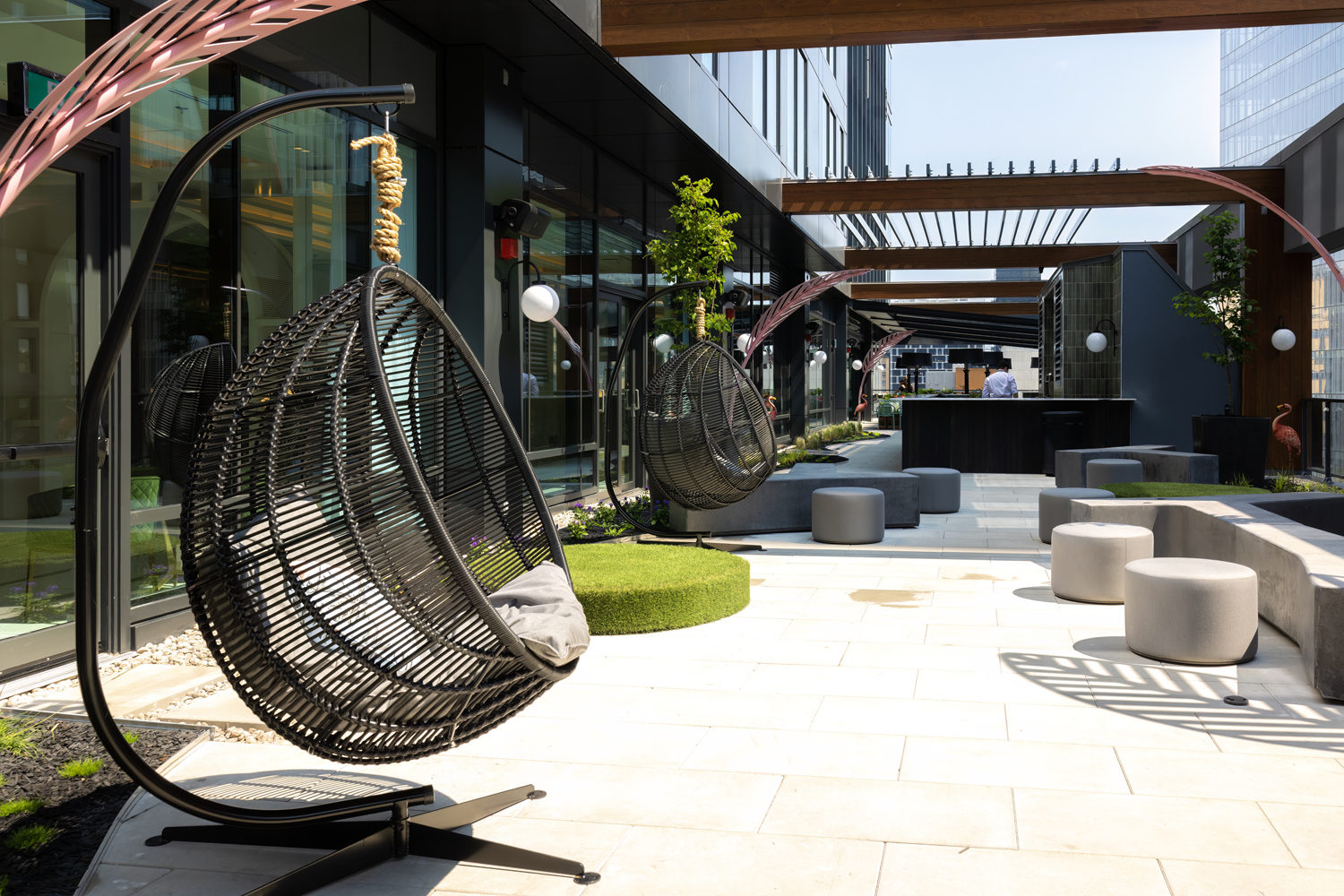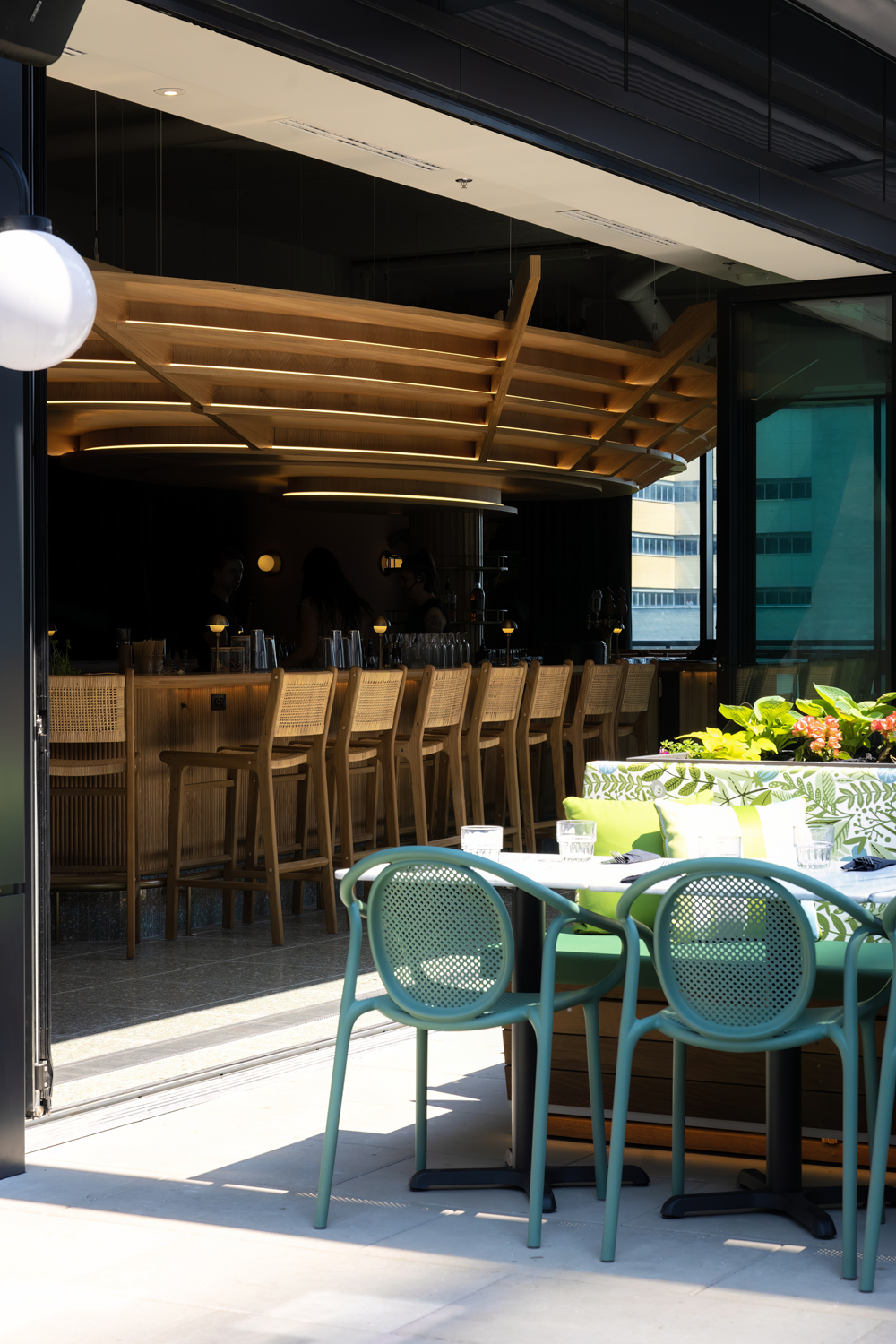 Off the lobby is Commodore, a 83-seat dining room with a prominent rounded bar and streetside terrace designed in collaboration with Atelier Zébulon Perron and helmed by chef Gregory Faye (formerly of Maison Boulud and L'Atelier de Joël Robuchon). Serving French classics, the restaurant features a bistro aesthetic of terrazzo floors and leather banquettes, and includes a café that flips into wine bar by night.
Although the hotel's main design inspiration is art deco, the vibe shifts to tropical deco in the fifth floor's Muze Lounge & Terrasse, with 100 seats in the dining room and the landscaped terrace accommodating 300 more. With original artwork by set designer Juliette Sarrazin, among others, and hallway carpet with illustrations by Chacha, a creative design firm in the Eastern Townships, this part of the hotel is bright and upbeat. Muze's cuisine from Faye leans Californian, while cocktails and wines are accompanied by bottle service and DJ performances.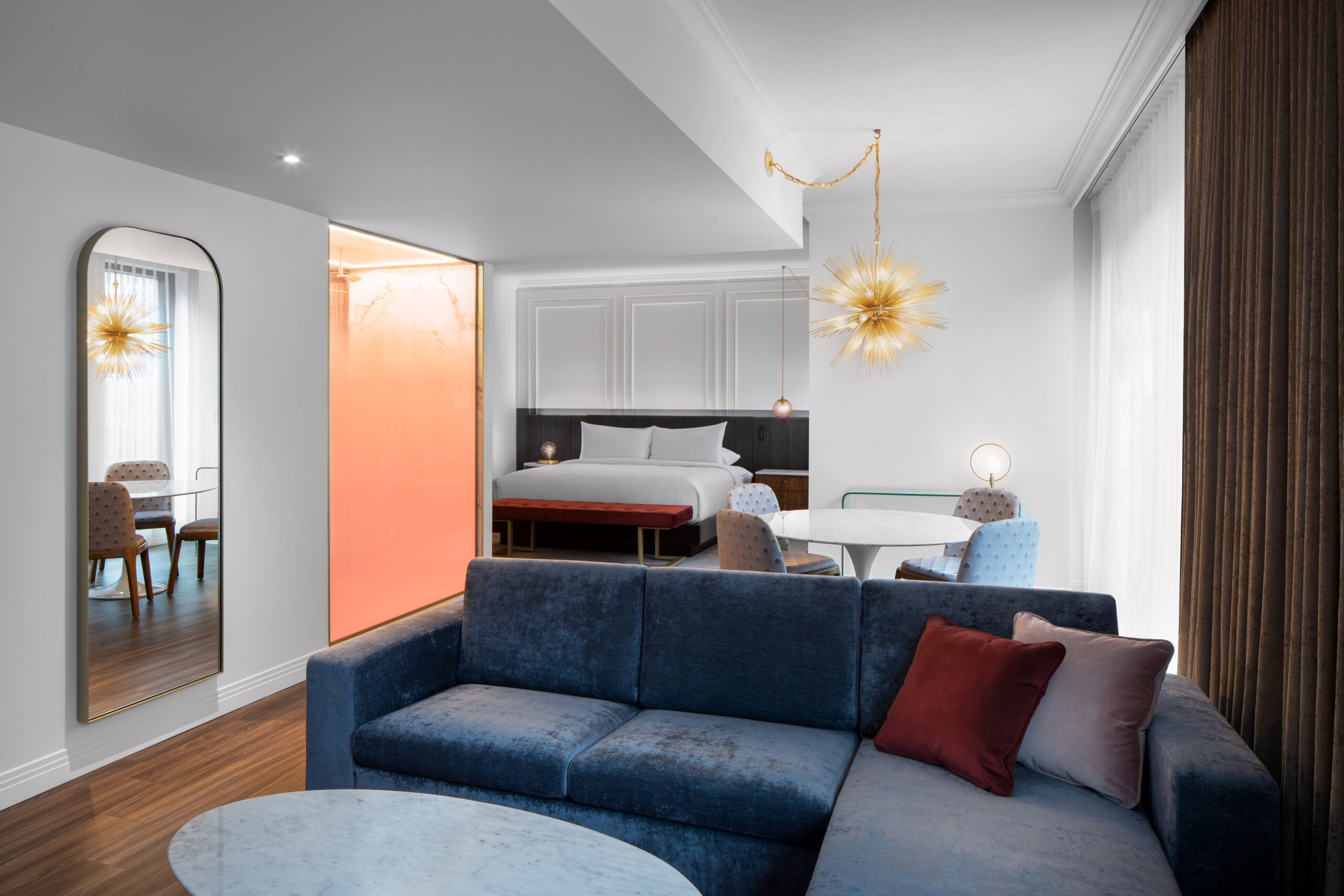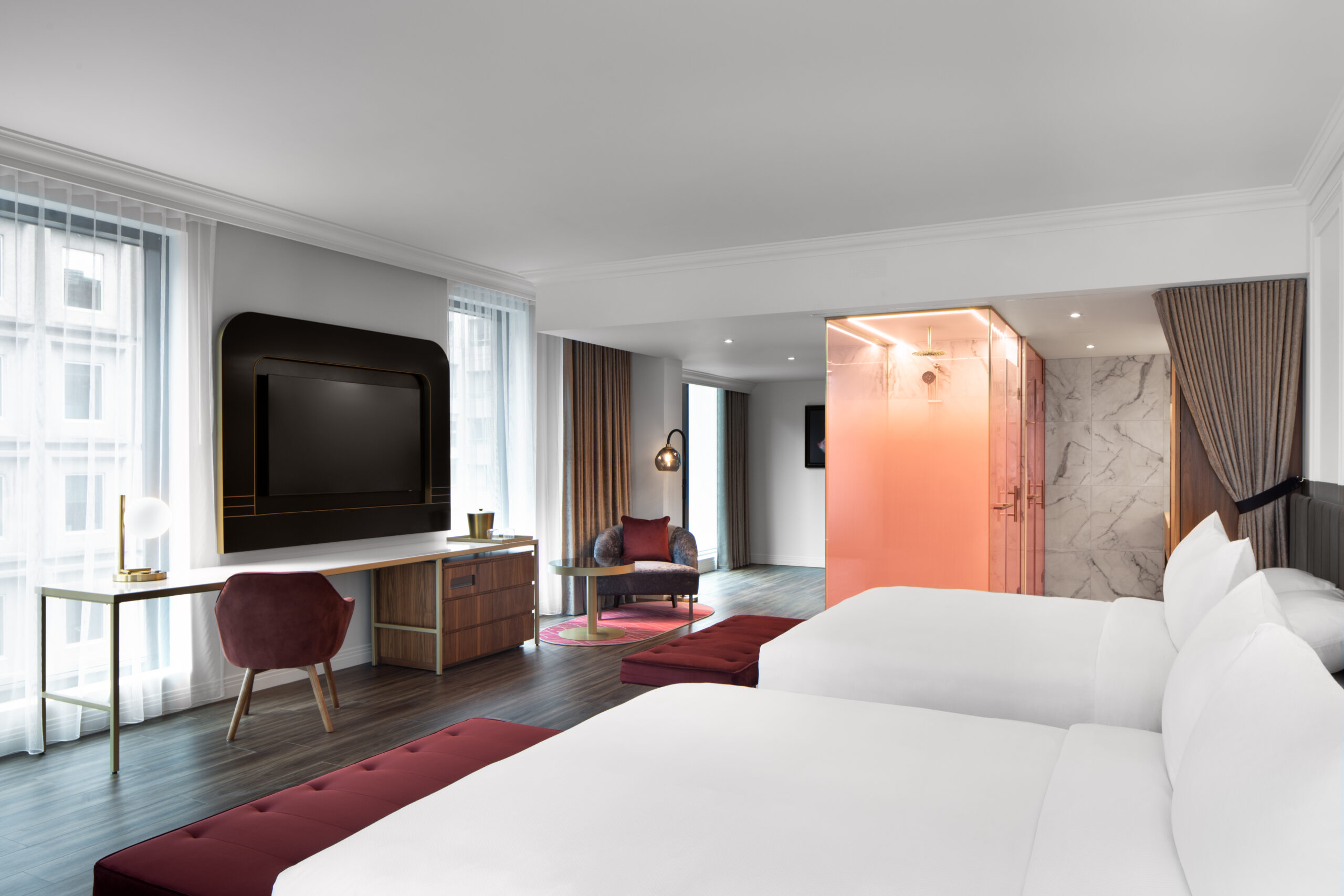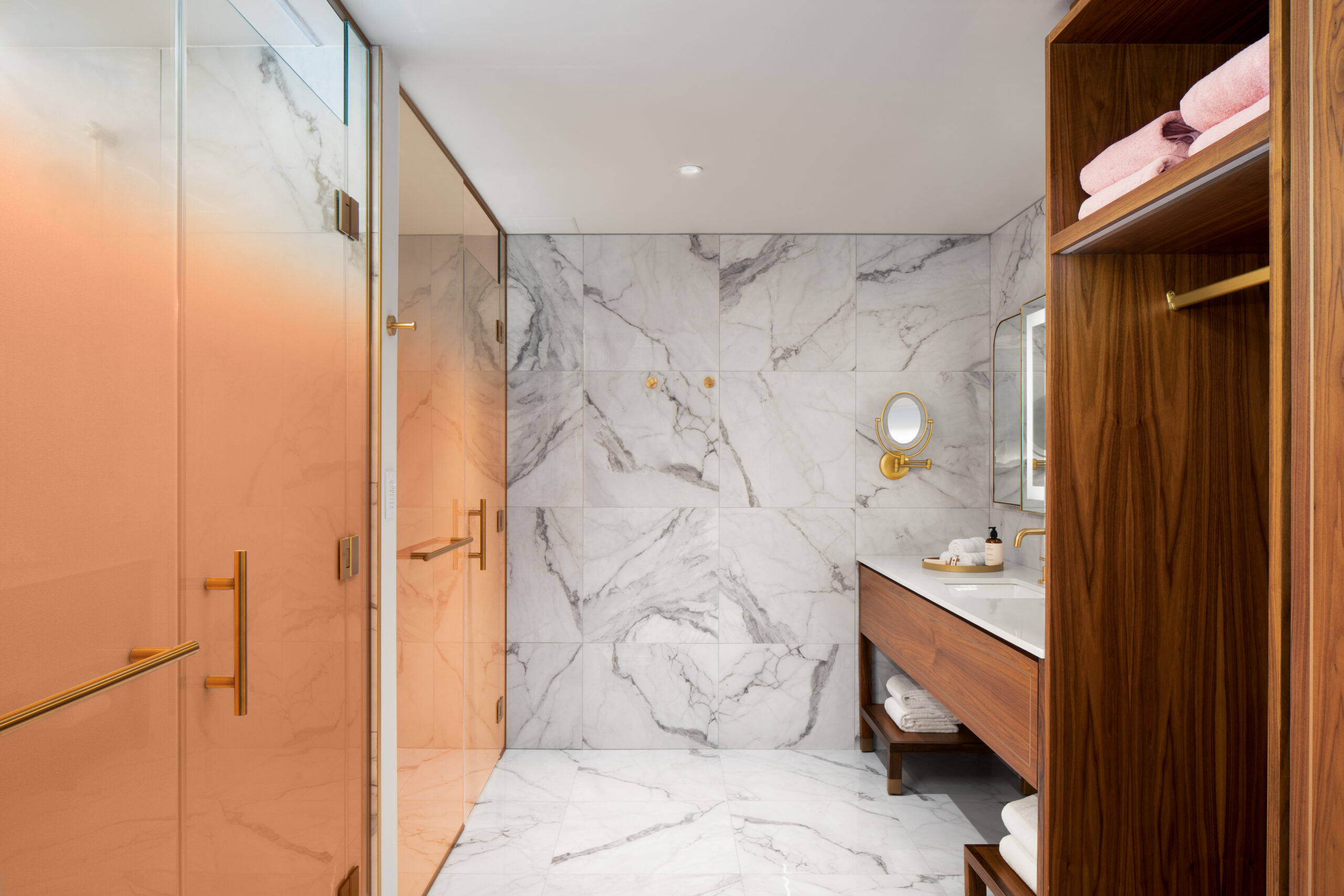 "It's important to have a social scene at Tribute Portfolio hotels," Honeyrose's marketing manager Émilie Gosselin says. "They need to excel at food and beverage, and it needs to be just as much for locals as it is for guests."
Honeyrose Hotel is at 355 Boul. de Maisonneuve Ouest.