Design Space: Forest Hill Farmhouse by Denizens of Design
A modern farmhouse-inspired salad bar in Toronto.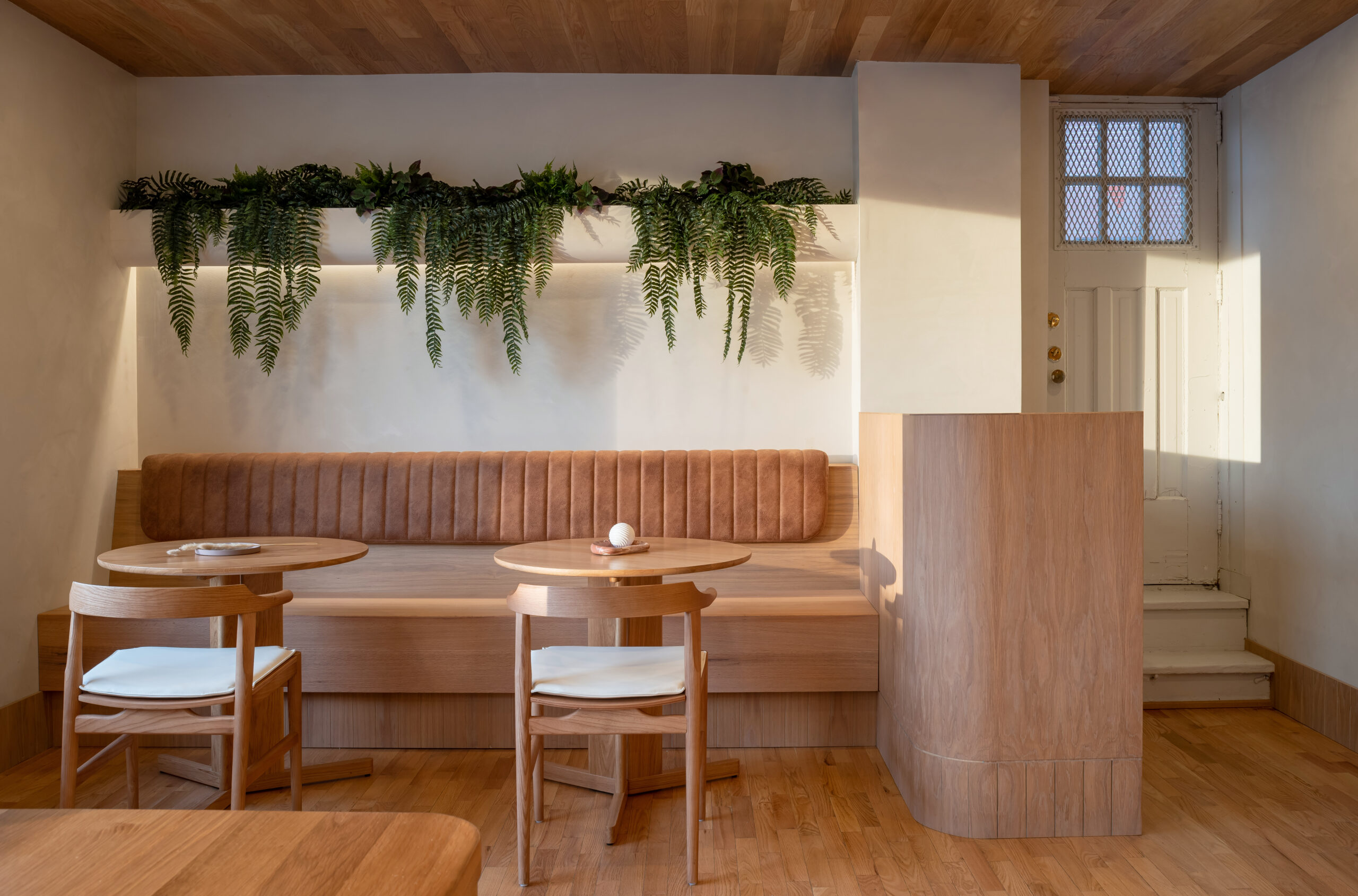 At Toronto's Forest Hill Farmhouse, counter-service dining is unexpectedly stylish. The client wanted a space as beautiful as the salads being served, so Denizens of Design took a contemporary and elegant approach to fast casual dining, creating a space where members of the community could gather, integral to all the firm's projects, for a peaceful meal.
The Toronto interior design firm had its mission cut out: turn the Forest Hill wedding chapel into a hip and tasteful counter-service restaurant while preserving the charm of the historic building. Inspiration from farmhouses shows in the palette of materials and subtle cues like a curved trough-like planter. Much of the interior is warm wood, the curving red oak ceiling chosen to match the heritage oak flooring and entryway popping with oak veneer. A bright limewash on the walls adds variety and balance to the space.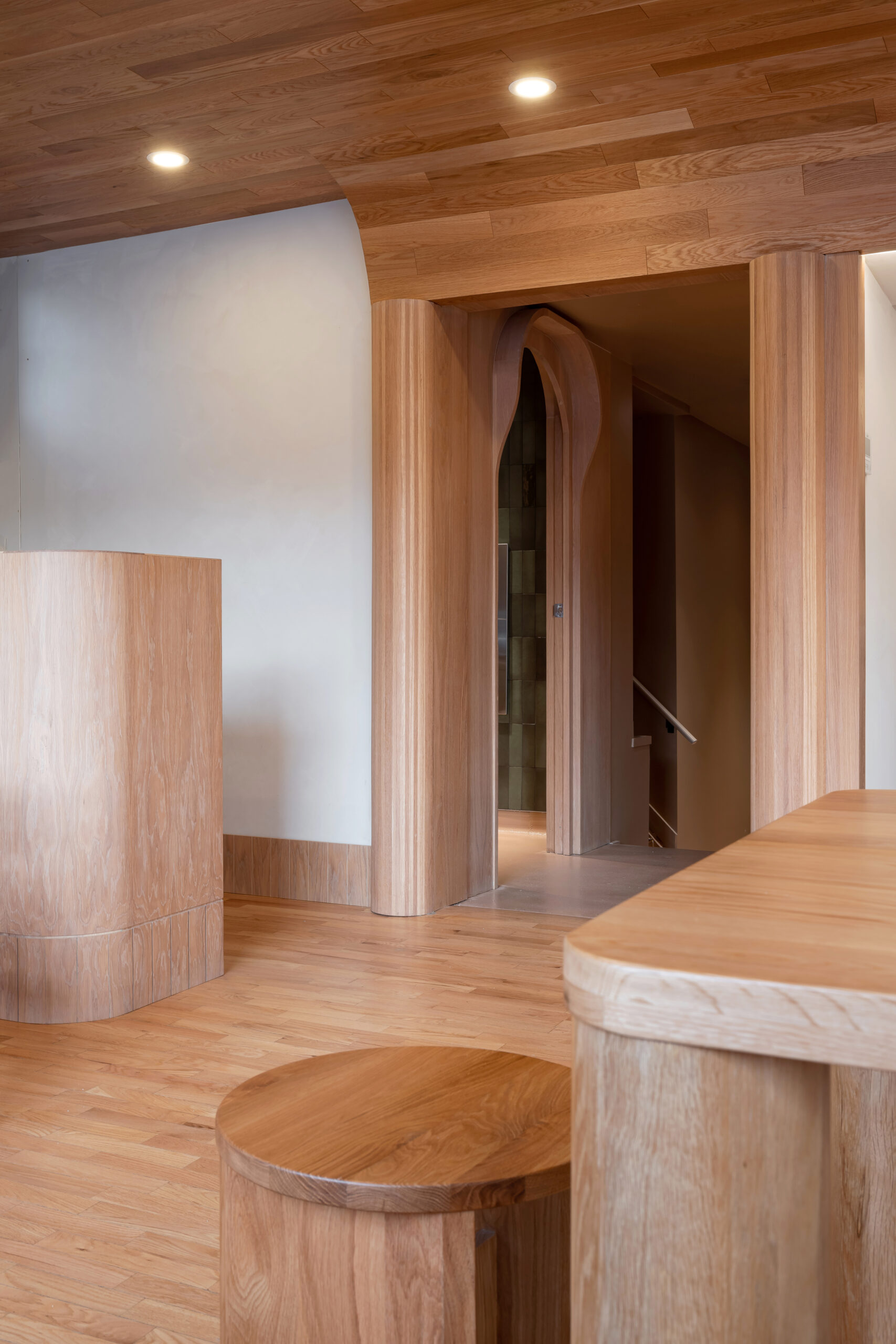 A grab-and-go drink cooler blends into a wall of built-in wood shelving, displaying cans of local seltzer and sodas alongside shelves of baskets and decorative bowls. The dining area is dominated by an oversized harvest table with large oval legs and stools for communal dining. Along one wall, two round wood tables pull up to a wooden booth with tufted caramel-colour back rest.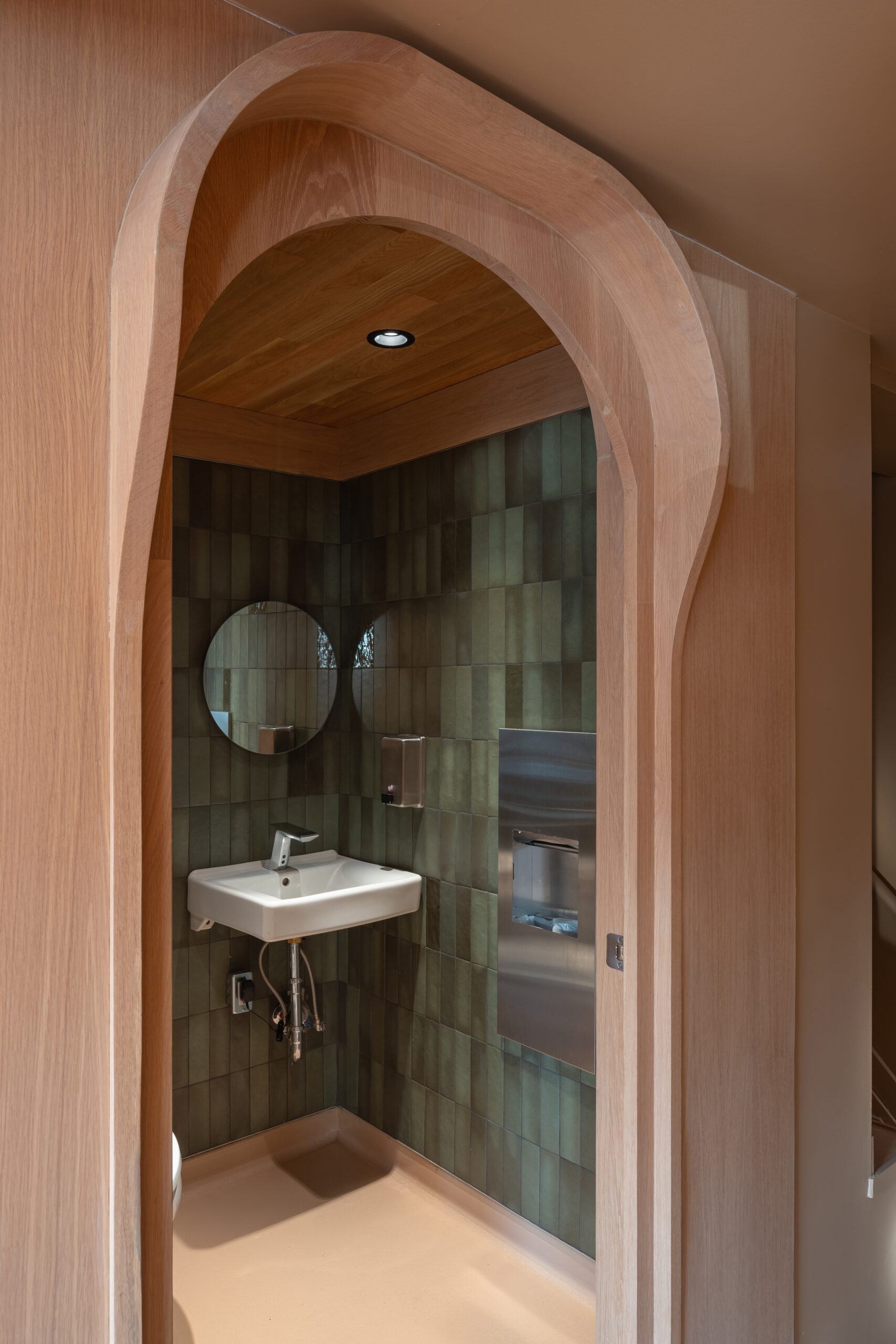 Throughout, the Denizen team opted for curved lines over straight edges: rough-sawn reclaimed oak pasts, coved ceilings, arched doorways, and rounded seating. "The resurgence of the arch detail is something we are seeing a lot of the last few years," principal Dyonne Fashina says. "I think this is because curves are soothing and comforting. Rather than reject the idea of using curves and arches in a design (over fear of being redundant), we aim to put our own spin on the idea." At Forest Hill Farmhouse, Denizen keeps things simple, prioritizing tranquility over eye-catching colours or loud prints for a quick-eats spot you'll want to take your time in.
Photography by Scott Norsworthy.