Dior's D-Air Revitalizes Home Fragrance
The French maison has collaborated with Compoz on a luxury interior diffuser.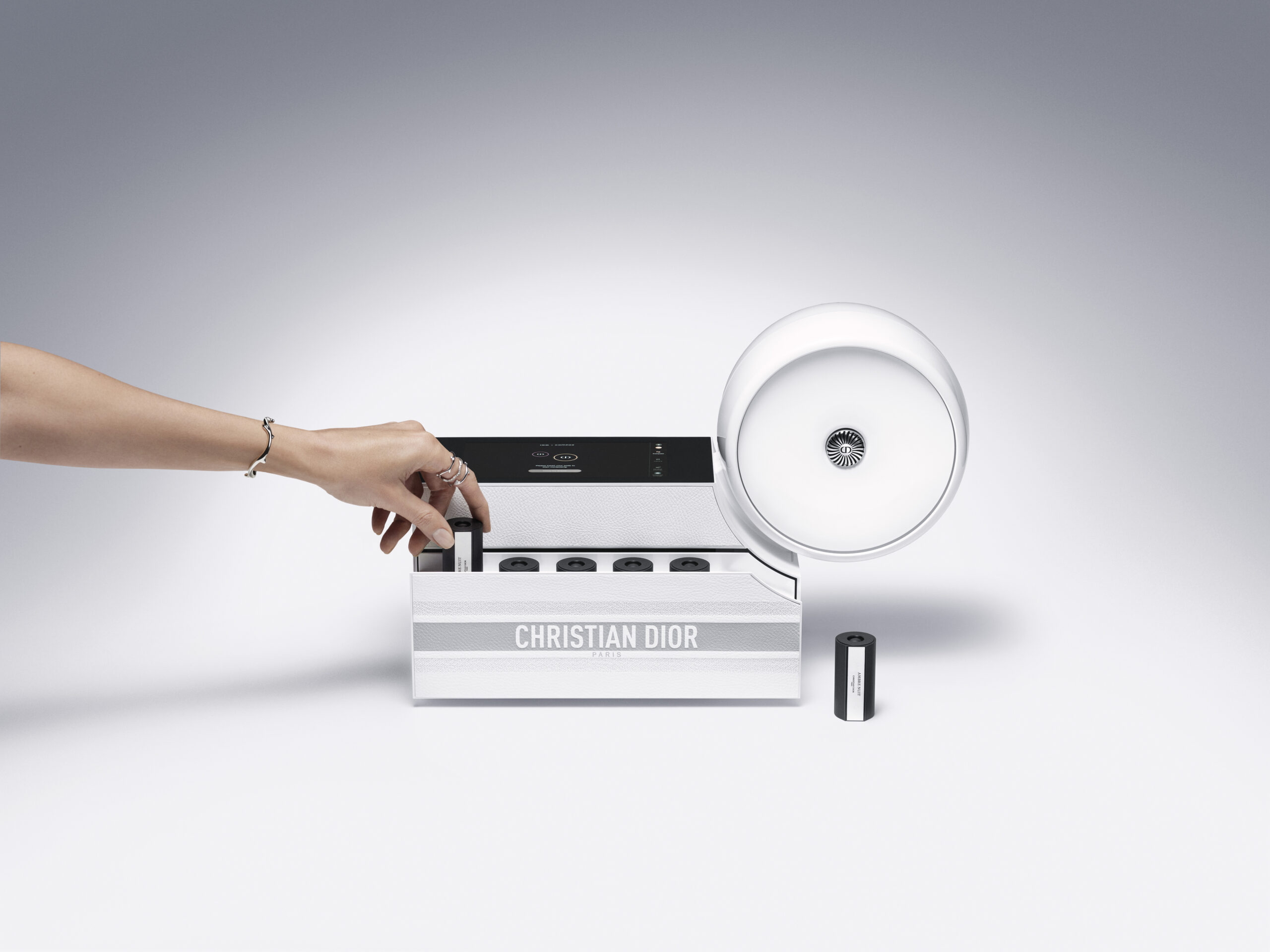 Those whose signature scent is Dior can now perfume their homes with Dior scents.
In collaboration with French company Compoz Paris, Dior has released the Dior D-Air diffuser for refined home fragrance. The contemporary design of Le Compositeur features the well-known Christian Dior logo on a grey-and-white leather band.
Like La Collection Privée Christian Dior scented candles, this new addition invites aromaphiles to enjoy an enriched olfactory experience. The D-Air diffuser offers five fragrances : Thé Osmanthus, Ambre Nuit, Oud Suprême, Jardin d'Orangers Garden, and Figue Méditerranée.
The Dior D-Air is rechargeable, starts with a single press of a button, and can adjust the duration of the diffusion from the home fragrance diffuser.