Home of the Week: East Van Residence by SMStudio
Reinventing expectations.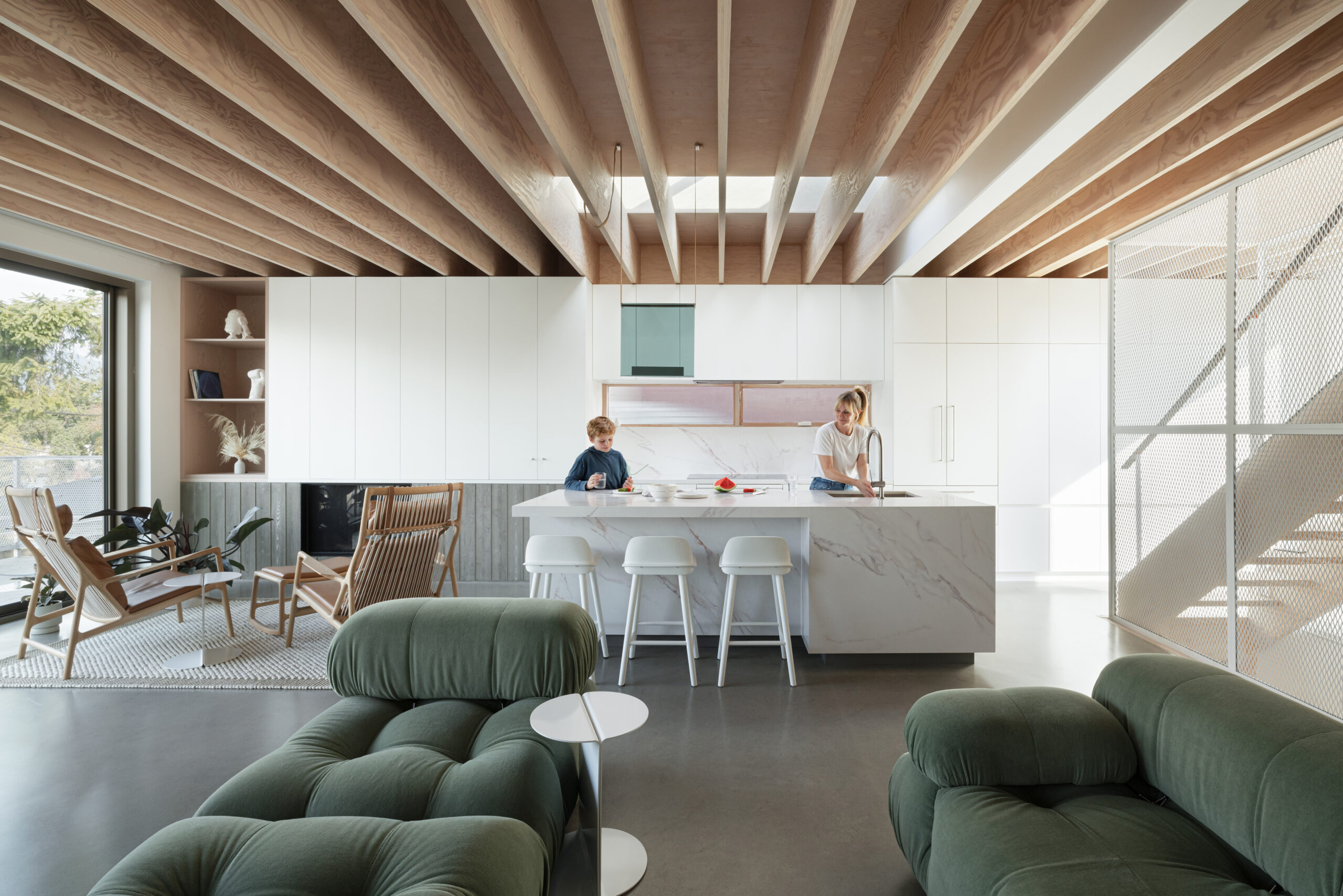 At some point along the way, it became standard that houses not only tended to follow the same visual language (pitched roofs, picture windows, and bricks or shingles), but that they would also use similar configurations (shared spaces on the main level with bedrooms up top). But here, with the East Van Residence, Simon Montgomery, the house's architect and the founder of SMStudio, tossed aside those expectations—and did so with great effect, designing a smart and original response to a big set of constraints.
For this home in East Vancouver, Montgomery inverted the typical upstairs-downstairs formula, opting instead to tuck away the bedrooms on the ground level. This allowed him to position the shared spaces—the kitchen, living room, and dining room—upstairs, where they could profit from views of an adjacent park, Burrard Inlet, and in the distance, the North Shore mountains. The lower floor is enclosed with a board-formed concrete, giving the bedrooms a sense of protectedness and privacy. For the upper level of East Van Residence, Montgomery turned to fibre cement panels, transforming an off-the-shelf and otherwise workaday building product into an innovative and elegant application.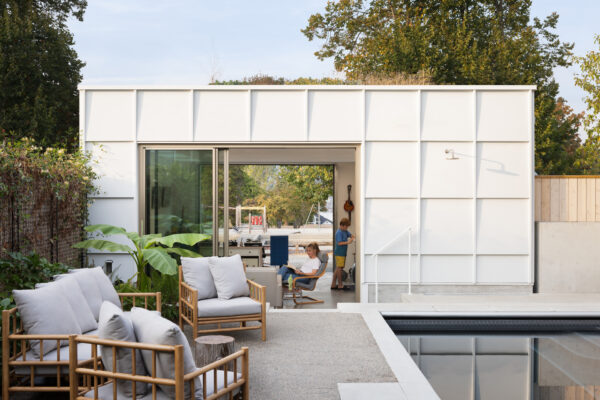 Working within a small lot with tight parameters, Montgomery configured the layout to optimize outdoor space. A rooftop terrace, created in collaboration with Considered Design, provides a place for outdoor leisure with panoramic views, while an accessory building in the rear yard offers flexible space: a garage or a creative studio. Between the house and the accessory building, Montgomery included an outdoor pool, giving the accessory building yet another possible use: as a pool house.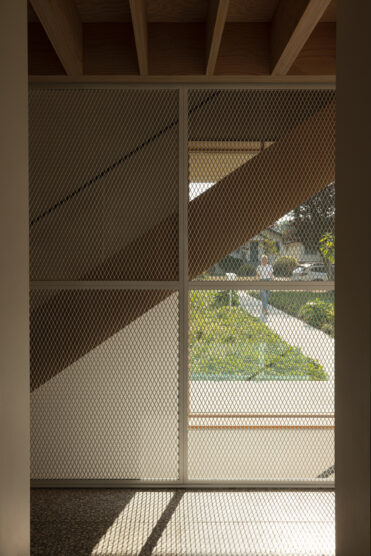 Inside, the design team created a neutral backdrop, letting furniture animate spaces with colour and texture. On the upper floor, wooden beams span the length of the ceiling, minimizing the need for vertical supports and enlivening the ceiling with natural materials. Skylights rake these beams with natural light, and an open stairwell to the lower level brings this daylight down to the bedroom area below.