Big Sky Beach House by Andrea McLean Studio and the Airey Group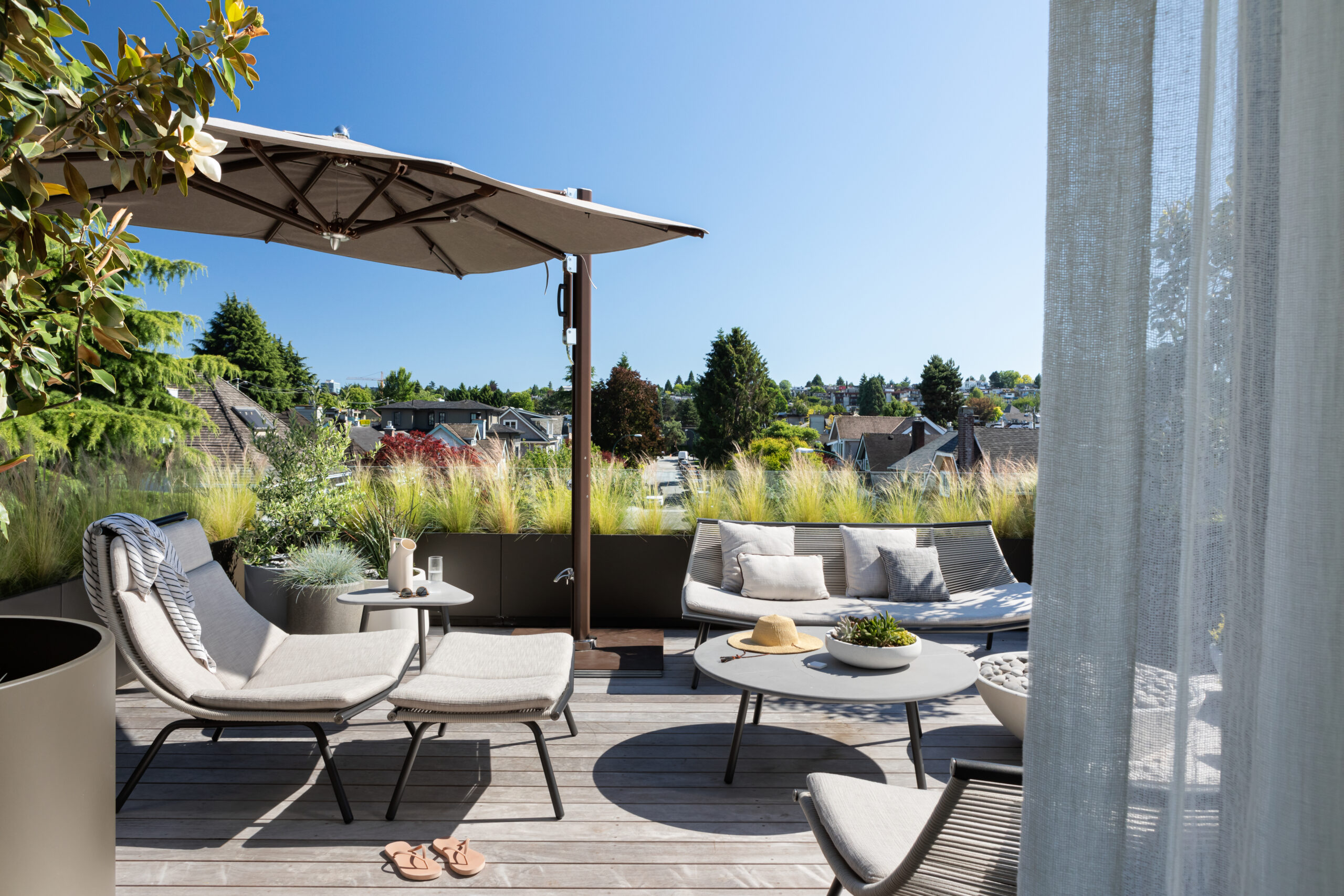 As people flock to beaches to enjoy the last few weekends of summer, the owners of this Vancouver house have only a short half-block walk to go. When they purchased the lot, they had been drawn to the fact that it had access to all the urban amenities of Vancouver, yet it was so close to Kitsilano Beach that going to the waterfront would barely make a dent in a day's step count.
To design their house, the owners turned to a couple of local firms, Andrea McLean Studio for the interior design and the Airey Group, an architecture and development company. Though the house offered proximity to the beach, it was a tight lot, so layouts became critical to creating a coastal home that was airy but not cramped.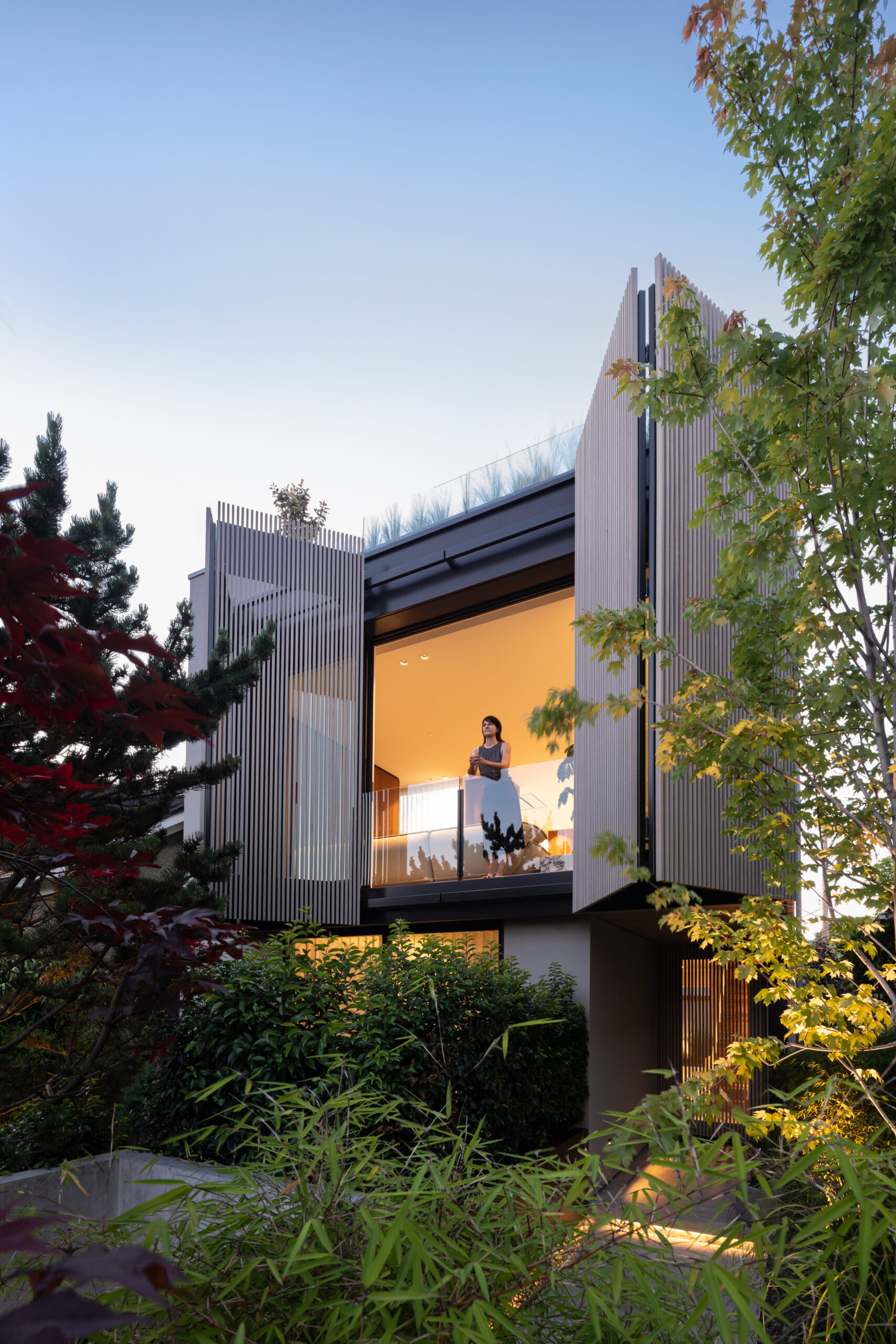 For the street-facing side of the house, the architects designed a façade of cedar slats, which provide shade and a degree of privacy. But to capture the beach-focused spirit of this neighbourhood, the façade can fold open on sliders, revealing a full floor-to-ceiling connection to the outdoors.

Throughout the interiors, McLean included walnut accents, which create a sense of groundedness in the otherwise airy space. With a wire-brushed finish, they also introduce texture to the interiors, giving the home a tactile quality. "Millwork was a key design element that helped solve many design challenges," McLean says, citing the way it conceals storage, structure, and mechanical systems.


Because of the lot size, the house itself occupied much of the property's footprint, so to create outdoor space, the architects looked upward. On the roof, the design team included a terrace, which provides a private place to enjoy outdoor space and 360-degree views. Depending on the orientation of their chairs, the homeowners and their guests can feel as though they're on a beach getaway or in the midst of a big city.
Photos by Ema Peter.