B.C.'s Mission Hill Offers a Superlative Winery Experience
Fantastic, jaw-dropping, delicious, sublime: whatever superlative you choose, it can be used to describe Mission Hill Family Estate & Winery. The crown jewel in proprietor Anthony von Mandl's winery portfolio, Mission Hill remains a stunning experience after 41 years of operation. From its hilltop perch to its region-defining wines, not a single detail has been overlooked by von Mandl and Co.
Upon arriving at the West Kelowna estate, guests encounter the winery's singular Tom Kundig architecture. Through a grand limestone arch with a keystone bearing the von Mandl family crest, the courtyard reveals Romanesque al fresco dining and tasting spaces, the obelisk-like bell tower, the winery facilities, and the massive cellars. In summer, an amphitheatre overlooking Lake Okanagan stages musical acts.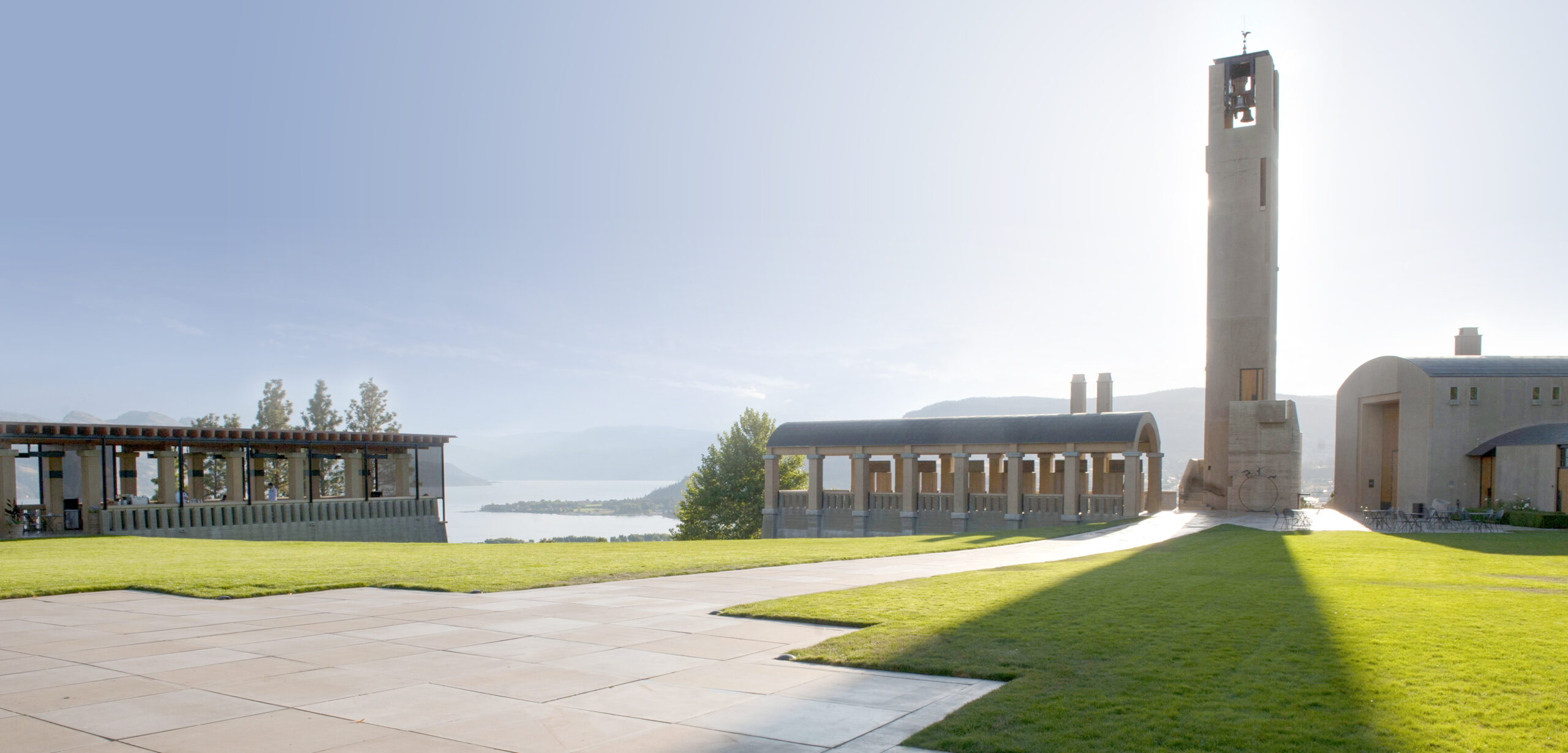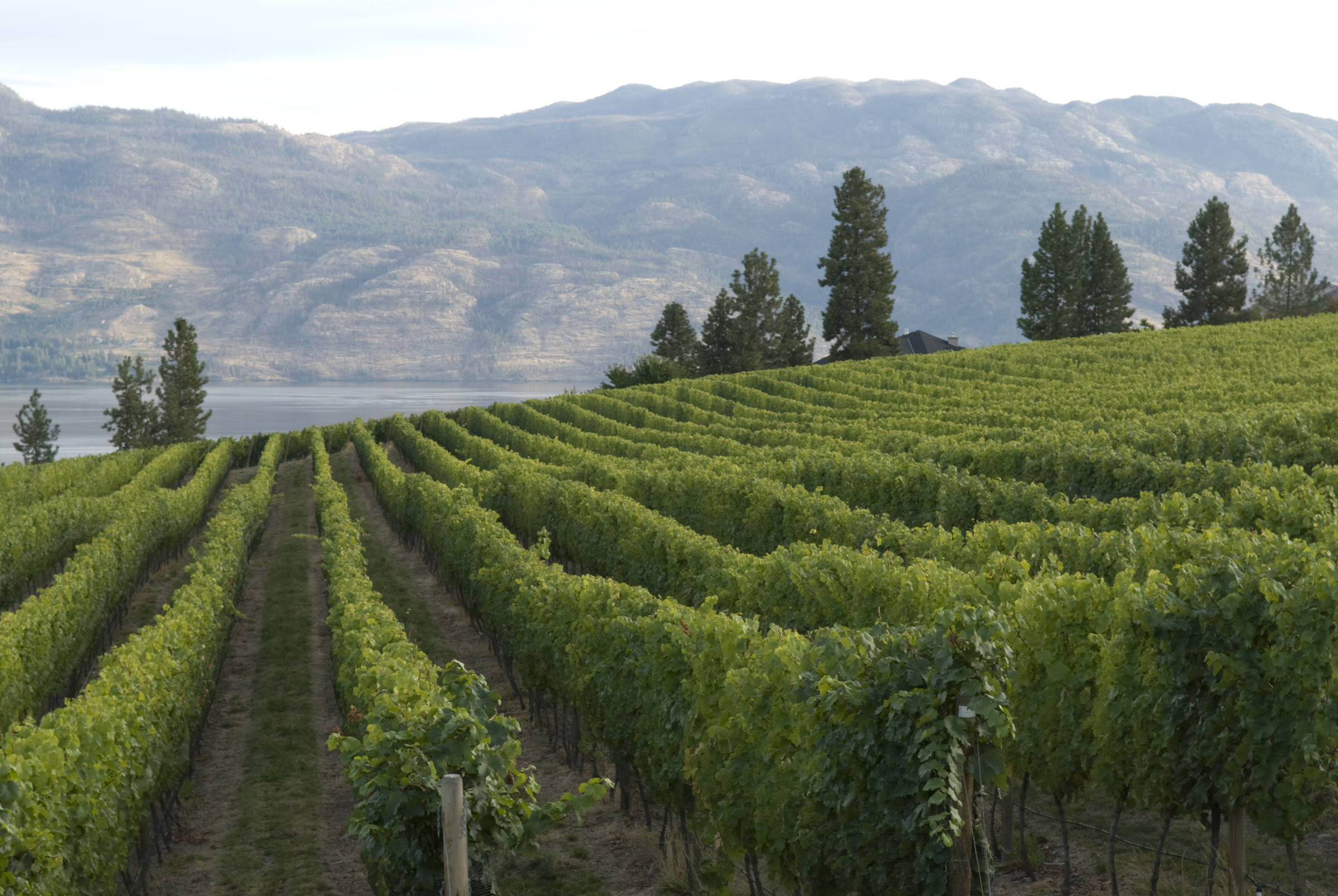 There are four tastings and experiences available. For those interested in wine alone, A Taste of the Okanagan introduces Mission Hill's entry-level Reserve and mid-level Terroir wines at a seated tasting, while A Taste of Single Vineyard Wines focuses solely on the Terroir wines, each from a single parcel of carefully selected grapes from across the Okanagan. And for those who want to learn about the estate's history, practices, and facilities, Behind Closed Doors experience includes a guided tour of the cellars plus flights of wines and snacks. To take things up a notch, A Lasting Legacy, the winery's premium experience, has a wine ambassador who leads guests through the estate vineyards and into the Terrace Restaurant for a paired meal featuring wines from the top-tier Legacy Collection.
The Terrace Restaurant is outdoors, overlooking the estate vineyards and Lake Okanagan. Executive chef Patrick Gayler offers dishes featuring seasonal produce from the estate garden, as well as artisanal food from across the province. The constantly rotating menu combines local and seasonal fare, such as an appetizer of asparagus with slow-cooked bacon, sea buckthorn verjus, and sunchokes, followed by a main of chicken from B.C.'s Dueck Falkland Farms, locally foraged pine mushrooms, and cornbread from Kelowna's Unearthed Farm. Chef Gayler doesn't shy away from traditional favourites The charcuterie board includes, alongside in-house cured meats and local cheeses, a relish made from a recipe he inherited from his grandmother.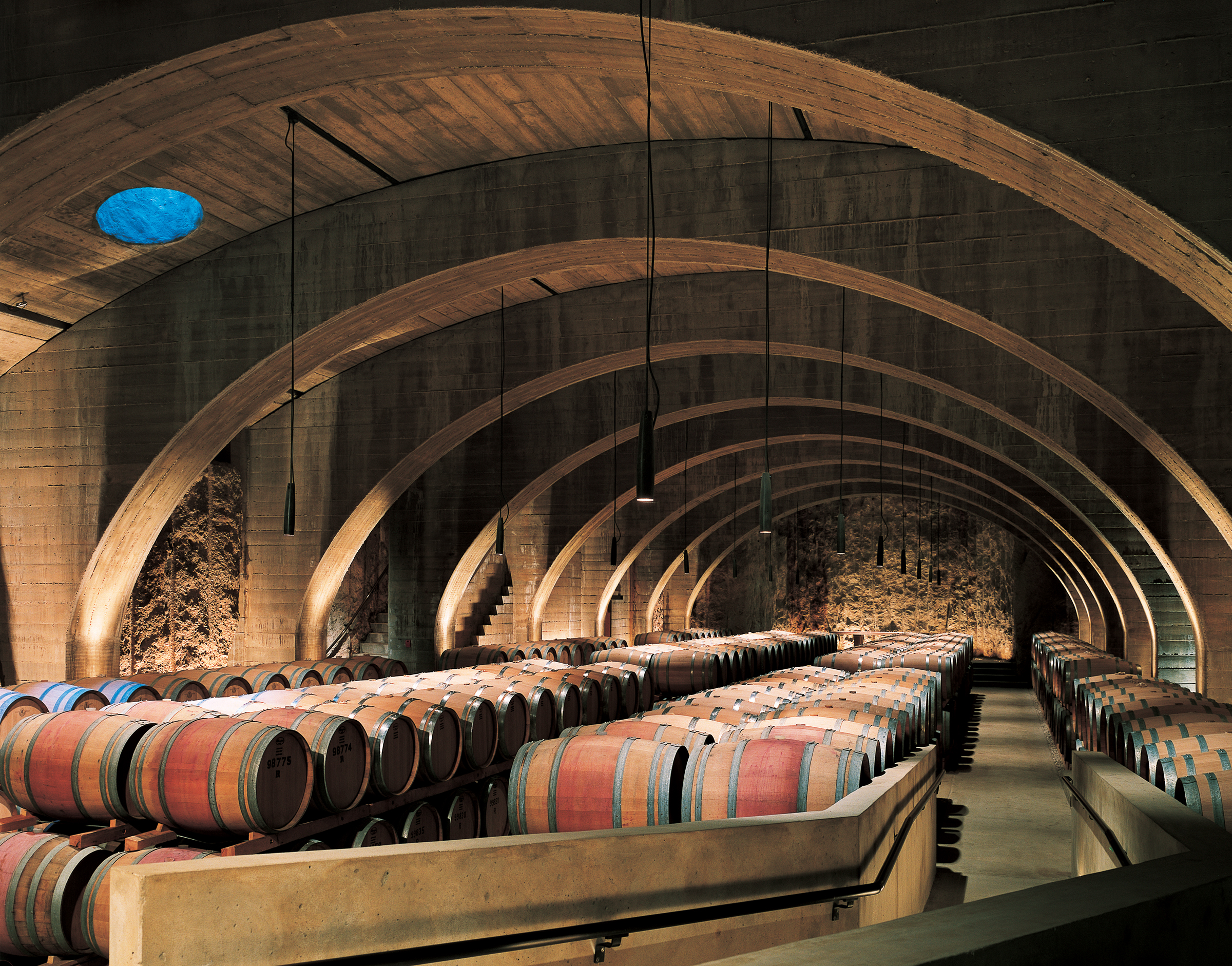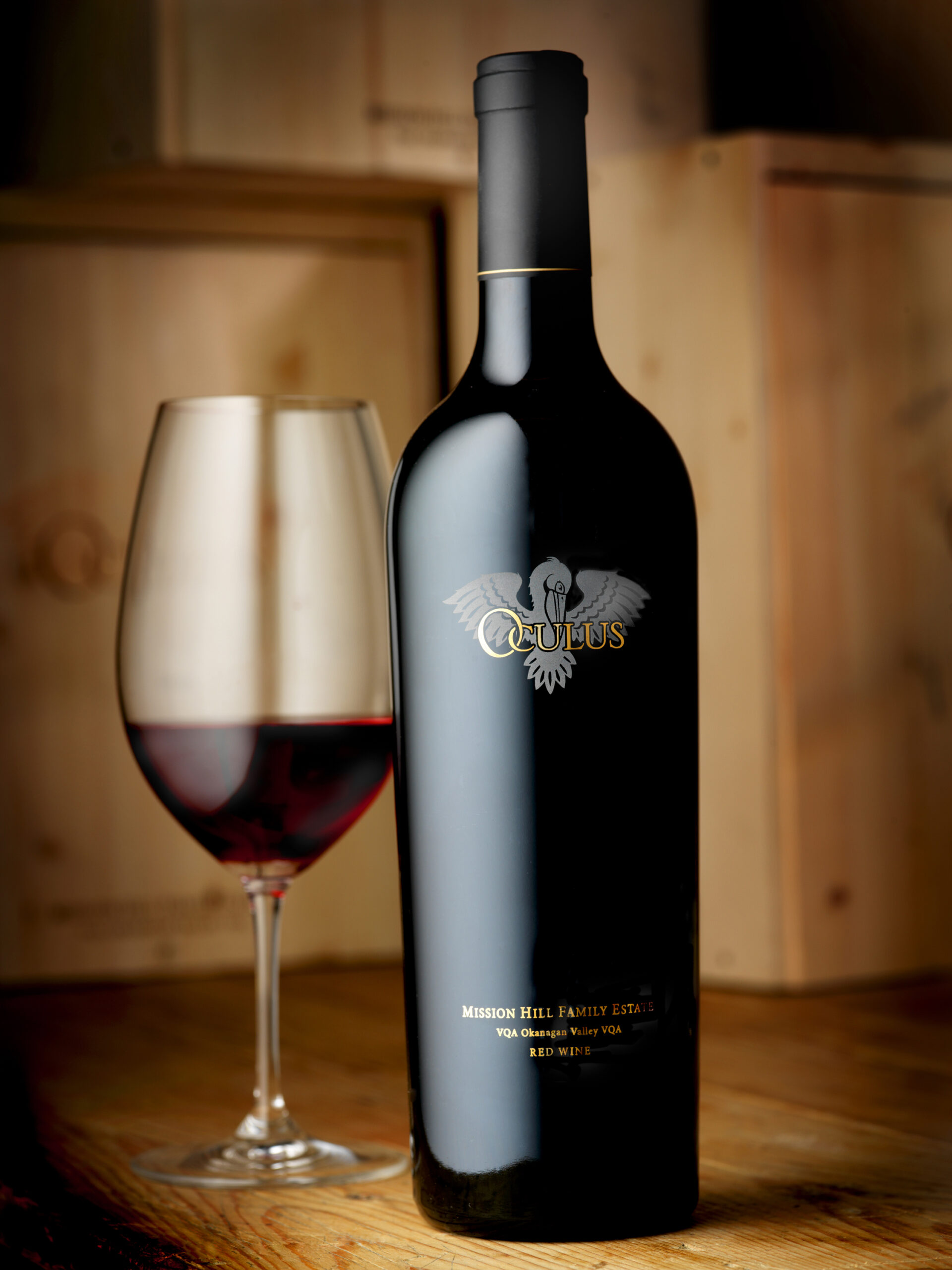 Each course is paired with a glass of Mission Hill wine, although all of the winery's cuvées are worth tasting. The winery made its name with its Legacy Collection—especially Oculus, its right-bank bordeaux blend. The most exciting part of the current portfolio is the Terroir Collection, featuring single-vineyard expressions alongside "natural" styles of grapes important to the Reserve and Legacy collections.
Having as wide a breadth (Mission Hill can pick from a vineyard footprint that stretches from the Canada-USA border in the south to Kelowna in the north, all of them organic) means that Mission Hill can truly express every single terroir that there is in the Okanagan. Made in small lots, the surprisingly cohesive pinot gris/chardonnay blends and the "natural" merlot are sold out for now but are worth keeping an eye out for. While the Vista's Edge cabernet franc, which comes from a vineyard in Washington state, is a fantastic example of one of the Okanagan's most popular grape varietals—think herbs tossed over ripe red berries.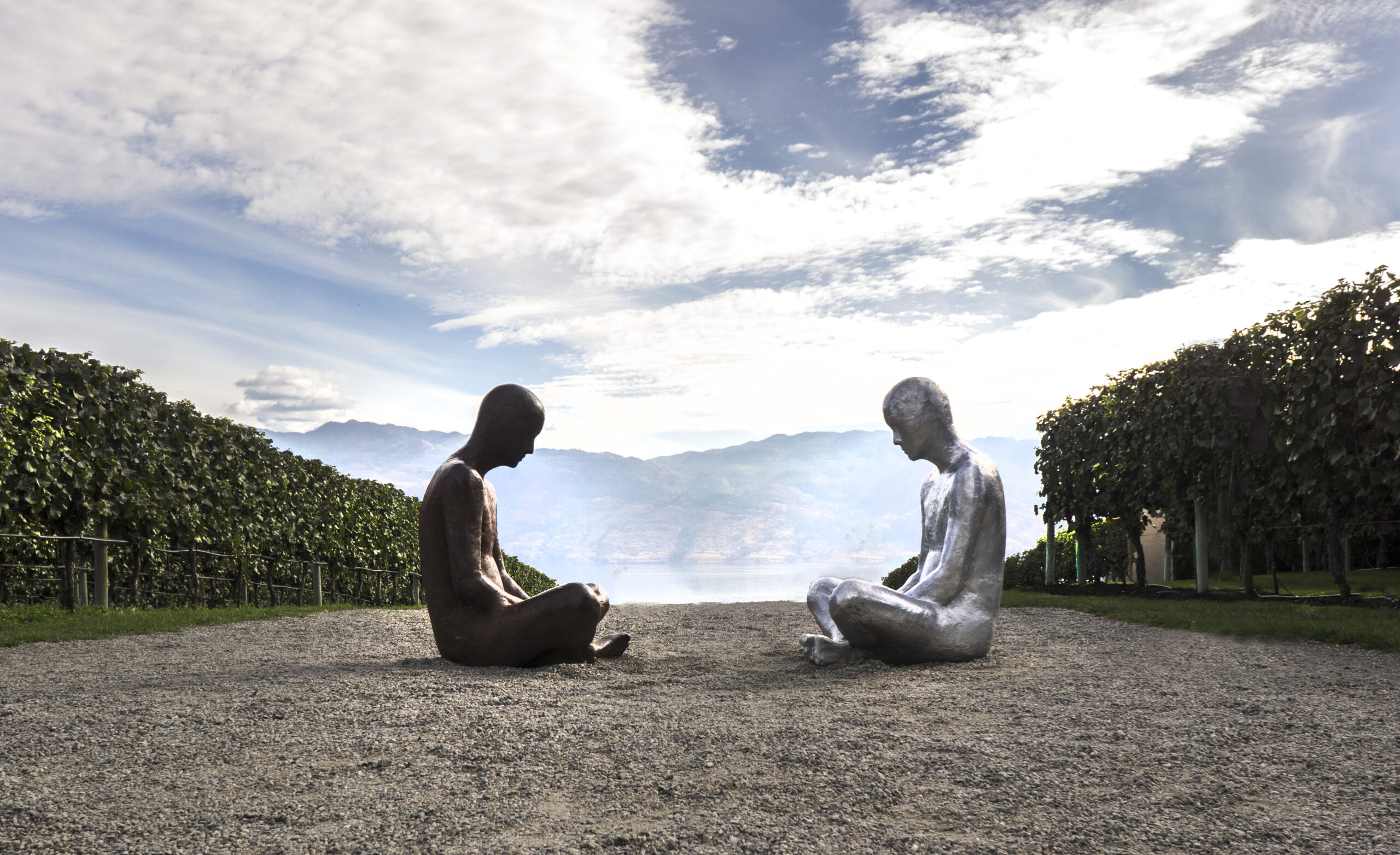 After you've had your share of wine food and wine at the Terrace Restaurant, the buzz can be burned off by taking a walk around the property, where you can enjoy a great number of stunning works of art. The most arresting of the pieces are the myriad artworks by Icelandic artist Steinunn Thórarinsdóttir, as well as the monolithic Henry Moore sculpture, Mother and Child, that sits at the base of the bell tower. Mother and Child represents von Mandl's closeness with his mother and his reverence for his family who immigrated to Canada from Europe, raising von Mandl ably enough that he is now among Canada's wealthiest citizens. Most family-oriented winery in the Okanagan? Now there's a superlative to get behind.