Sculptor Nathalie Decoster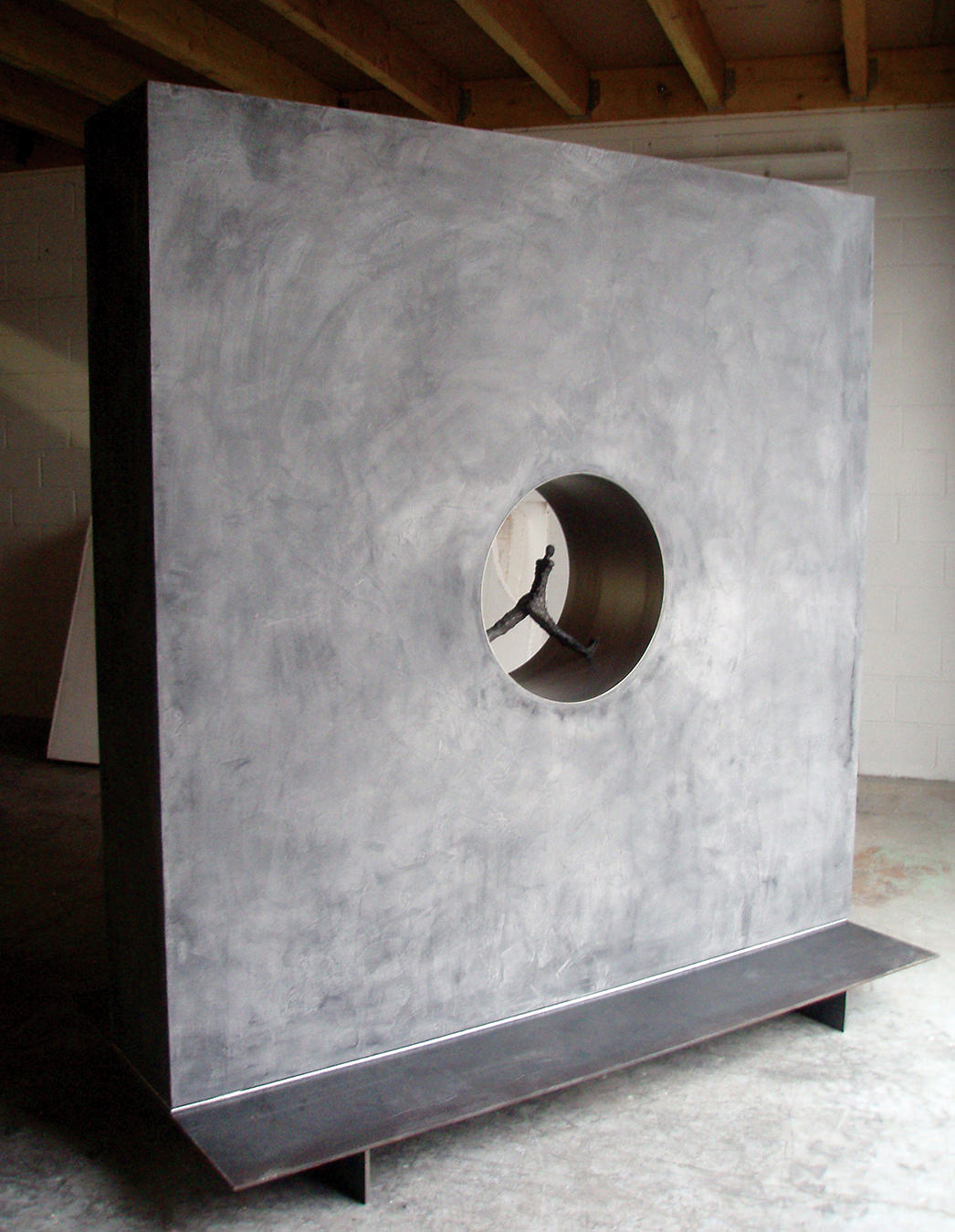 The town of Argenteuil, just outside of Paris, was something of an artistic Holy Land during the Impressionist era. In the 1870s, Claude Monet would invite Pierre-Auguste Renoir and Édouard Manet there to paint with him, capturing the idyllic surroundings on canvas. Today, Nathalie Decoster finds inspiration on the same hallowed grounds, working from her factory-turned-studio, casting sculptures out of bronze, stainless steel, and concrete.
Decoster started sculpting in 1984, and today works closely with a team to create her artworks using the cire perdue (lost wax) technique. A thin figure appears in most sculptures, usually in movement; in one piece he runs the inner circumference of a circle. "I work on the human condition, and this man is my messenger," Decoster explains. "[He] is going against constraint, trying to break out." It's a fight for his life, captured in concrete.
On June 1, a retrospective of Decoster's work went on display at one of British Columbia's most picturesque arenas: the Mission Hill Winery in the Okanagan Valley placed 53 of her large-scale sculptures throughout their grounds. The public art, on show until October 2, has been a collaborative dream of Mission Hill proprietor Anthony von Mandl ever since a chance meeting between him and Decoster eight years ago in Bordeaux.
Like her messenger counterpart, Decoster's feet are rarely planted firmly on the ground; exhibitions slated for later this year include Panama and Hong Kong. "I'm up in the plane lots," she says. "I'm running into the world, and I'm dreaming a lot."