Ron Thom's Infamous Case House on the West Coast Could be Yours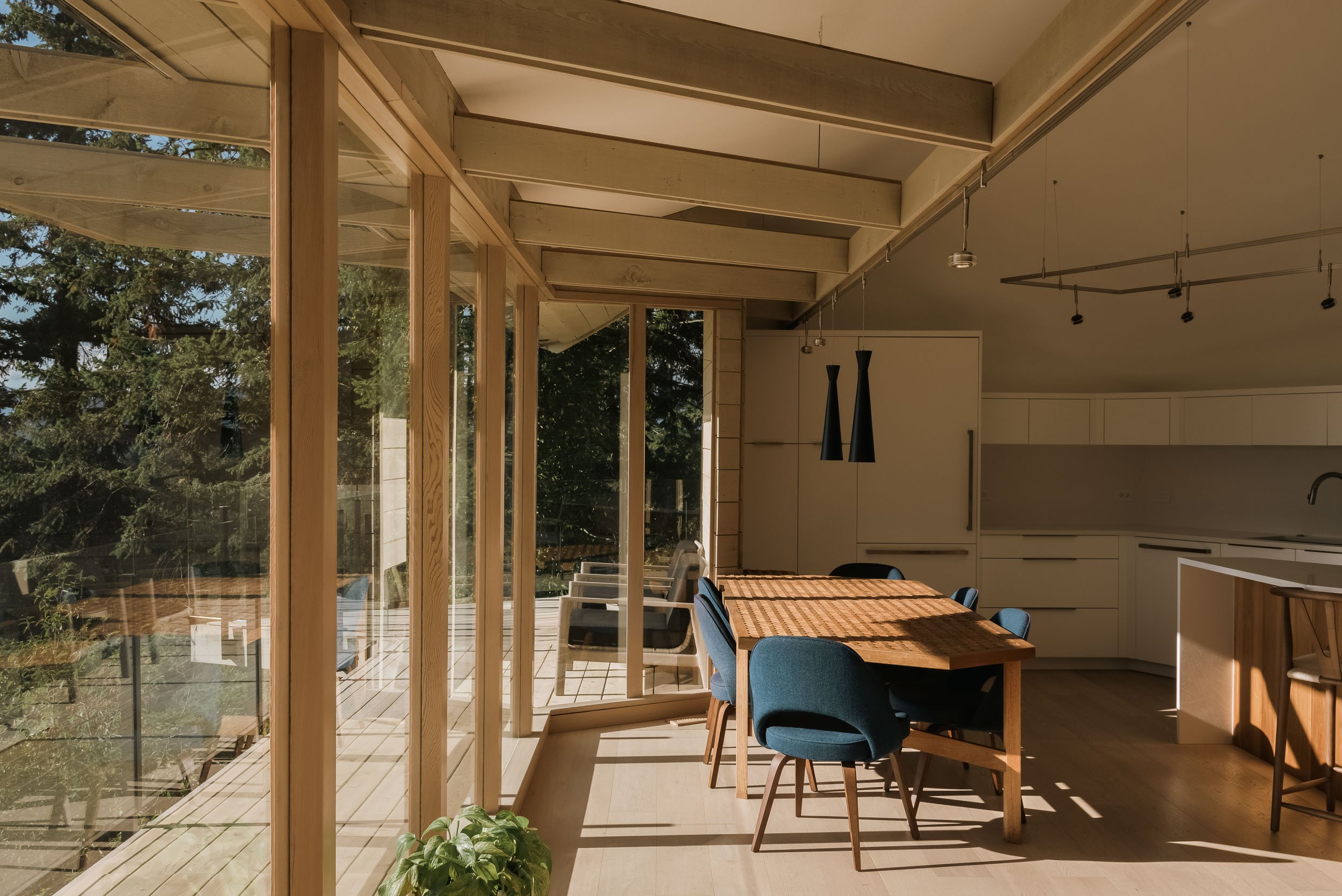 Ron Thom's Case House, perched on the bluffs above West Vancouver's Horseshoe Bay, was originally built for naval architect Dennis Case and his wife, Adele. More of a collaboration than a commission, the house reflects Case's love for the sea combined with Thom's midcentury aesthetic, specifically his use of a hexagonal, multidimensional floor plan. Now being marketed as the Geometric House by the West Coast Modern real estate agency, Thom's genius is up for grabs.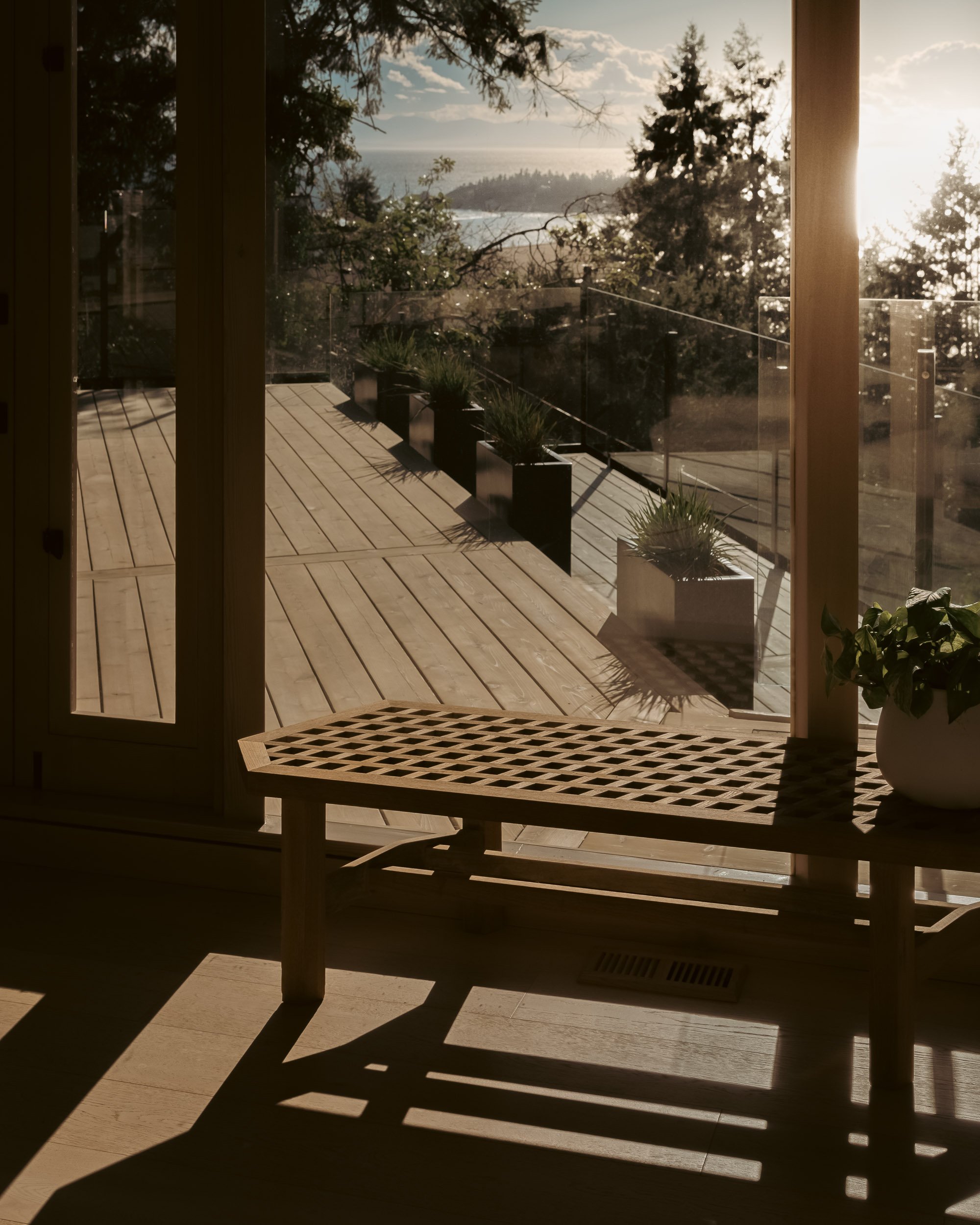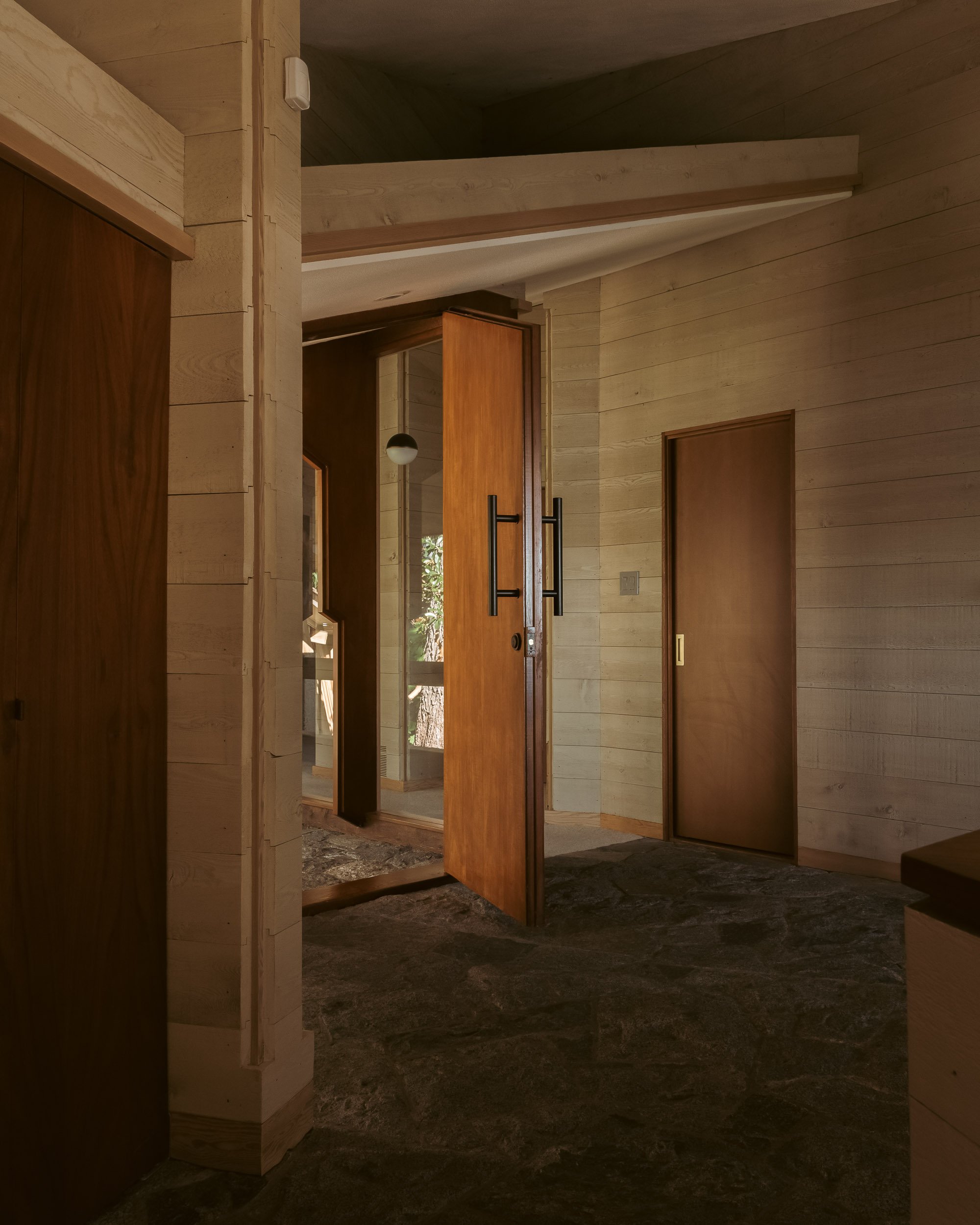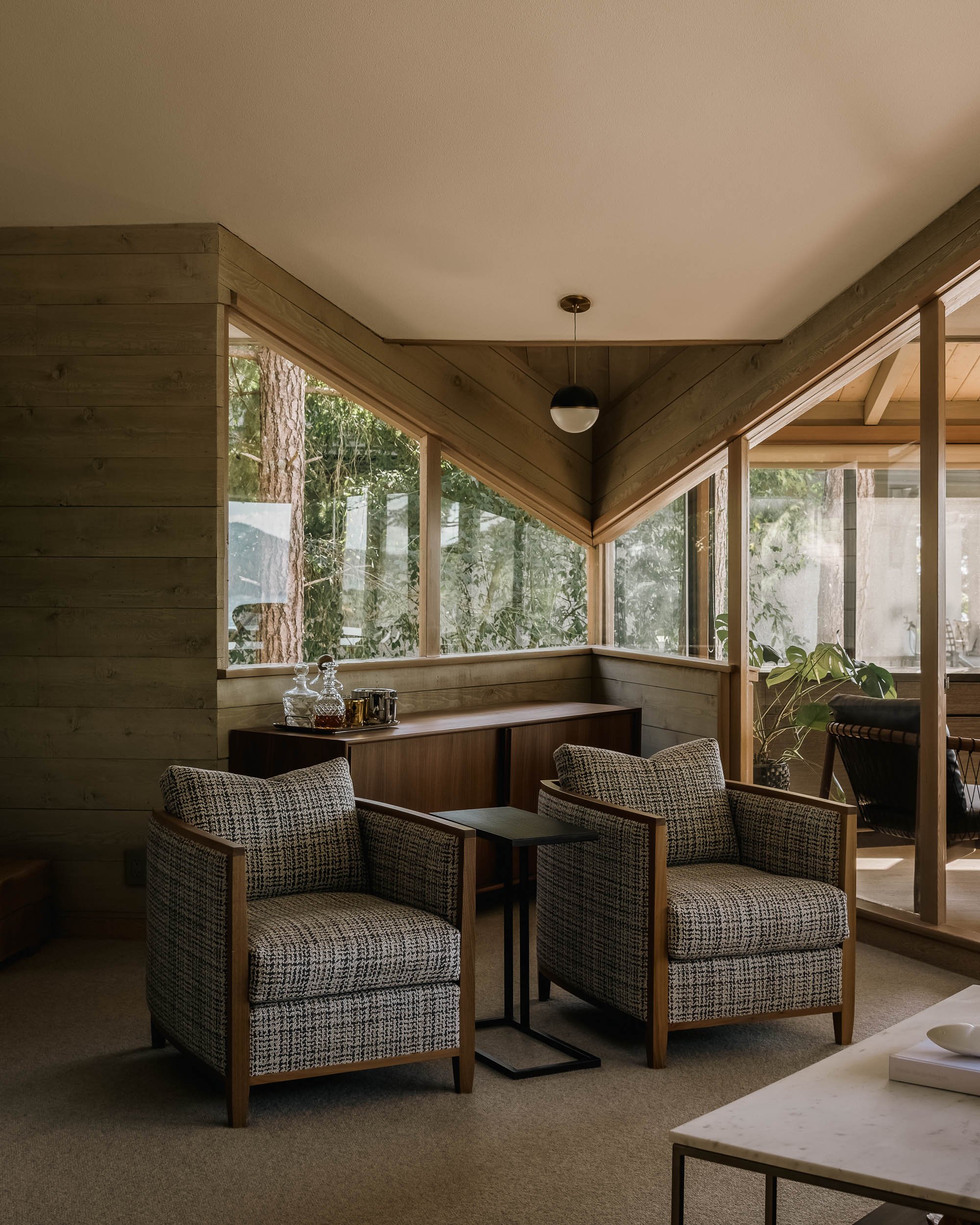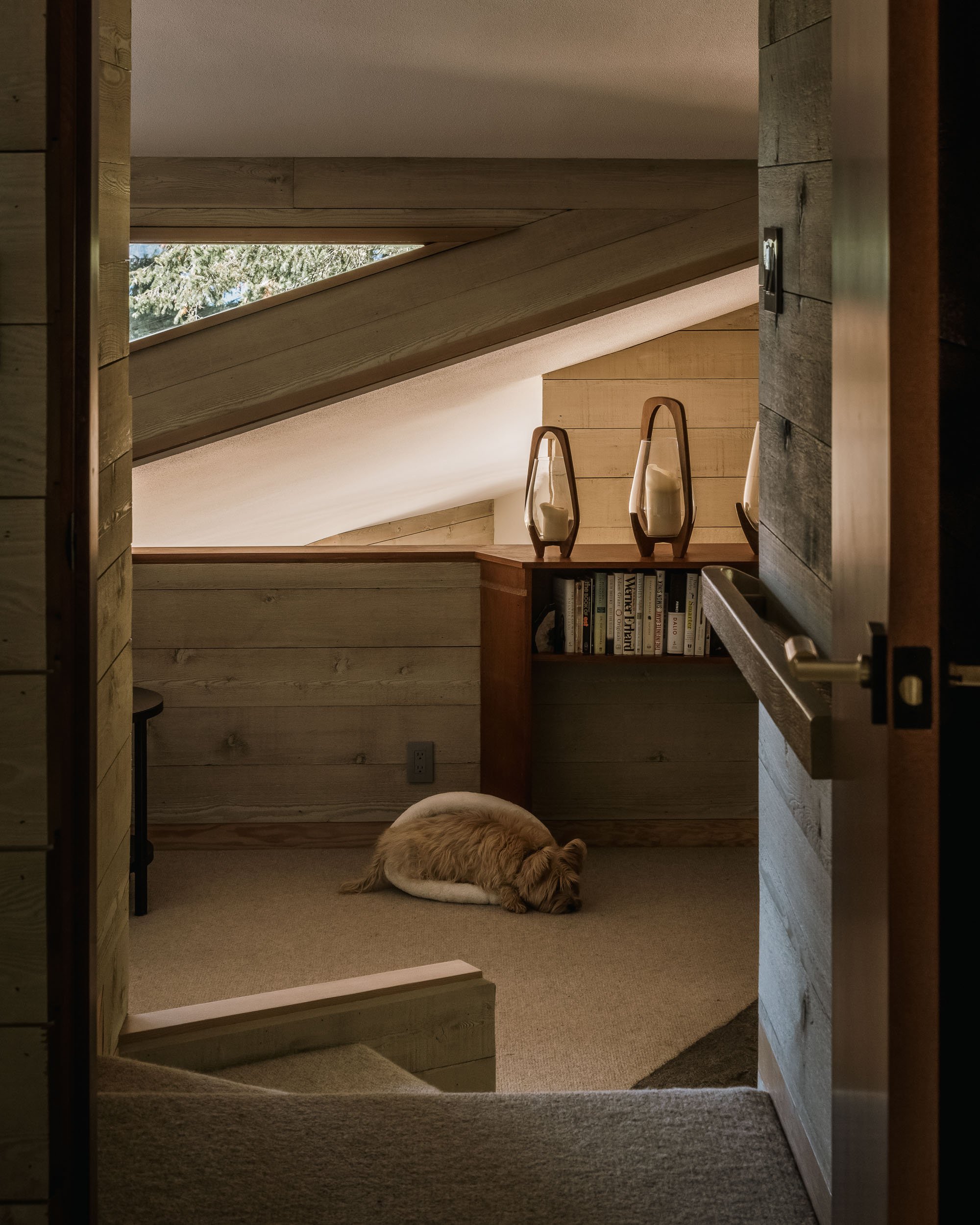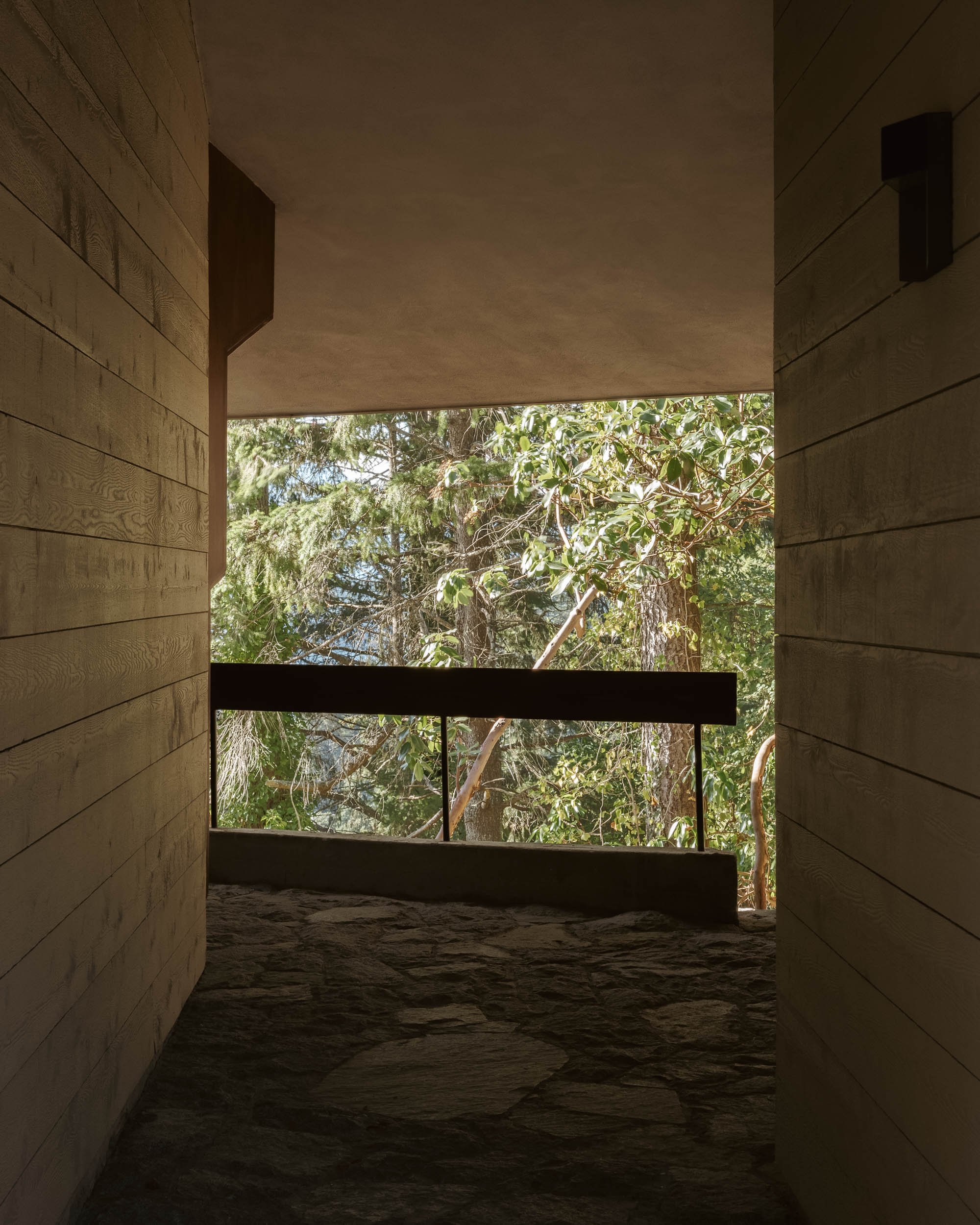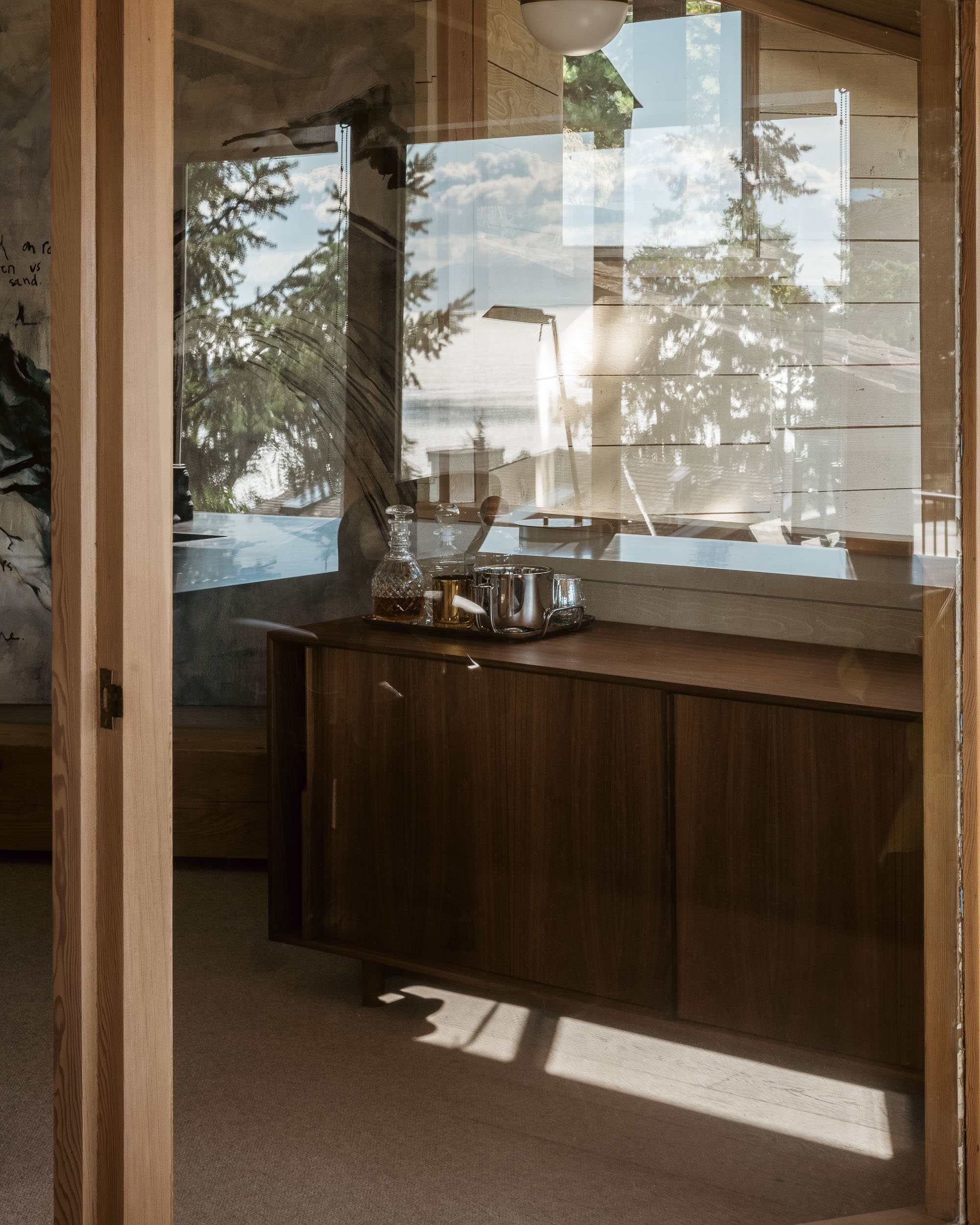 The house is listed as a primary building in the West Vancouver Survey of Significant Architecture, 1945–1975, which notes that "Thom, like others of his time, was strongly influenced by the work of Frank Lloyd Wright. In the 1920s, Wright began using a hexagonal planning module for a number of buildings, the most famous of which was the 1937 Hanna Residence in Palo Alto, California.…Thom applied this module with striking success in the Case Residence, which sits on a steep rock outcropping facing a panoramic ocean view." The relationship between the Cases and Ron Thom is explored in Adele Weder's article "An Exercise in Forms and Space" published in The Globe and Mail back in 2010. A noted architectural historian, Weder has written a biography of Ron Thom due for release later this year.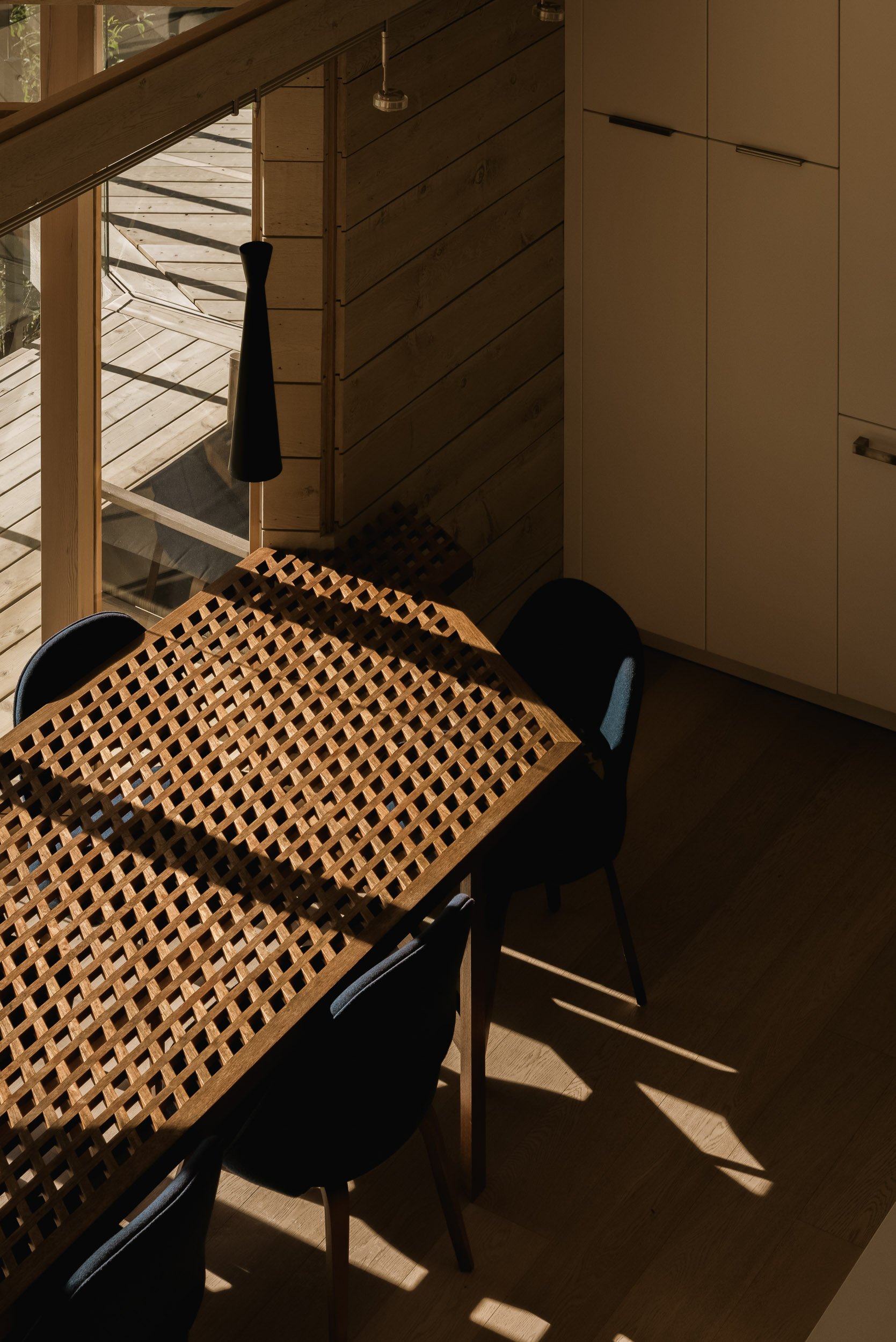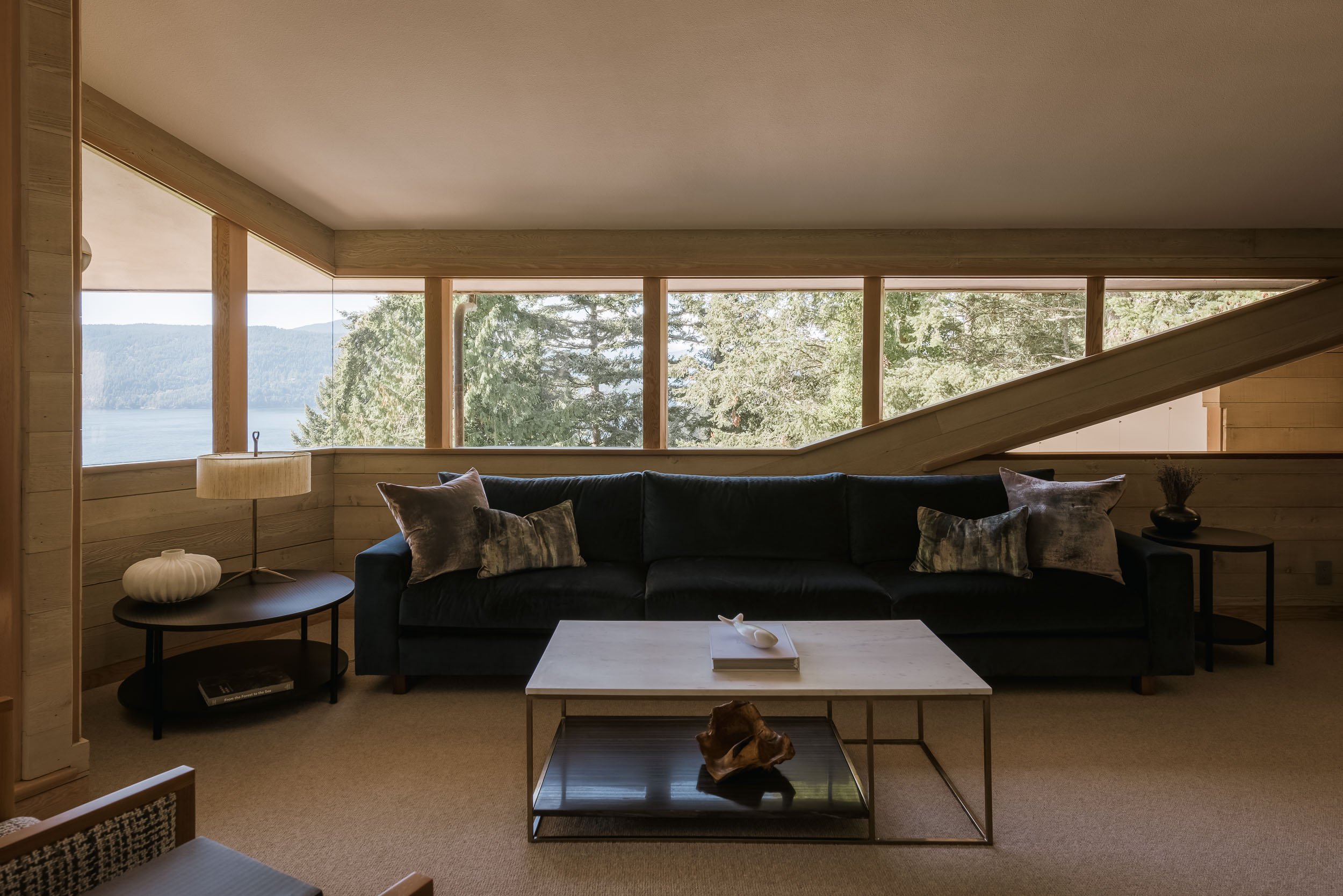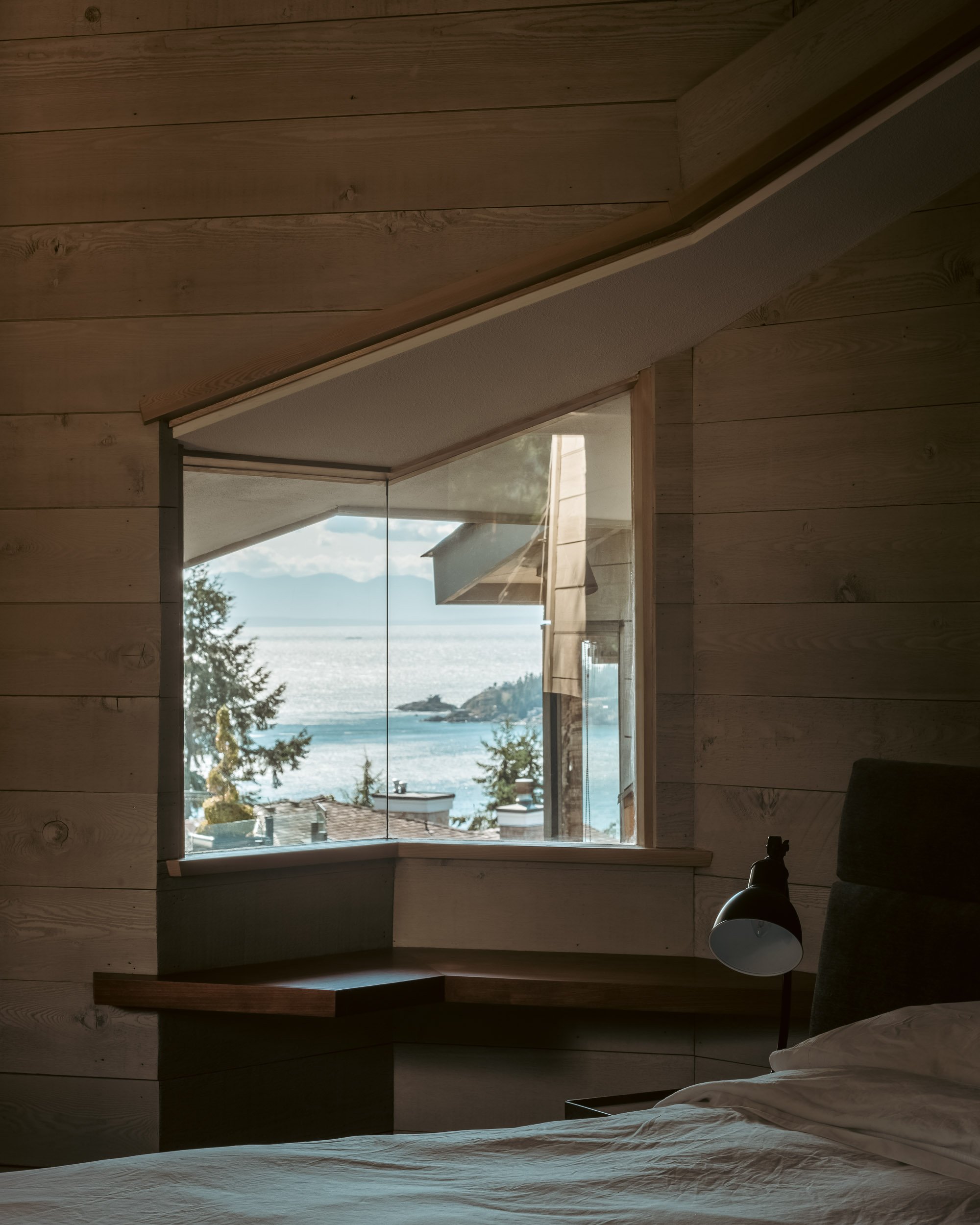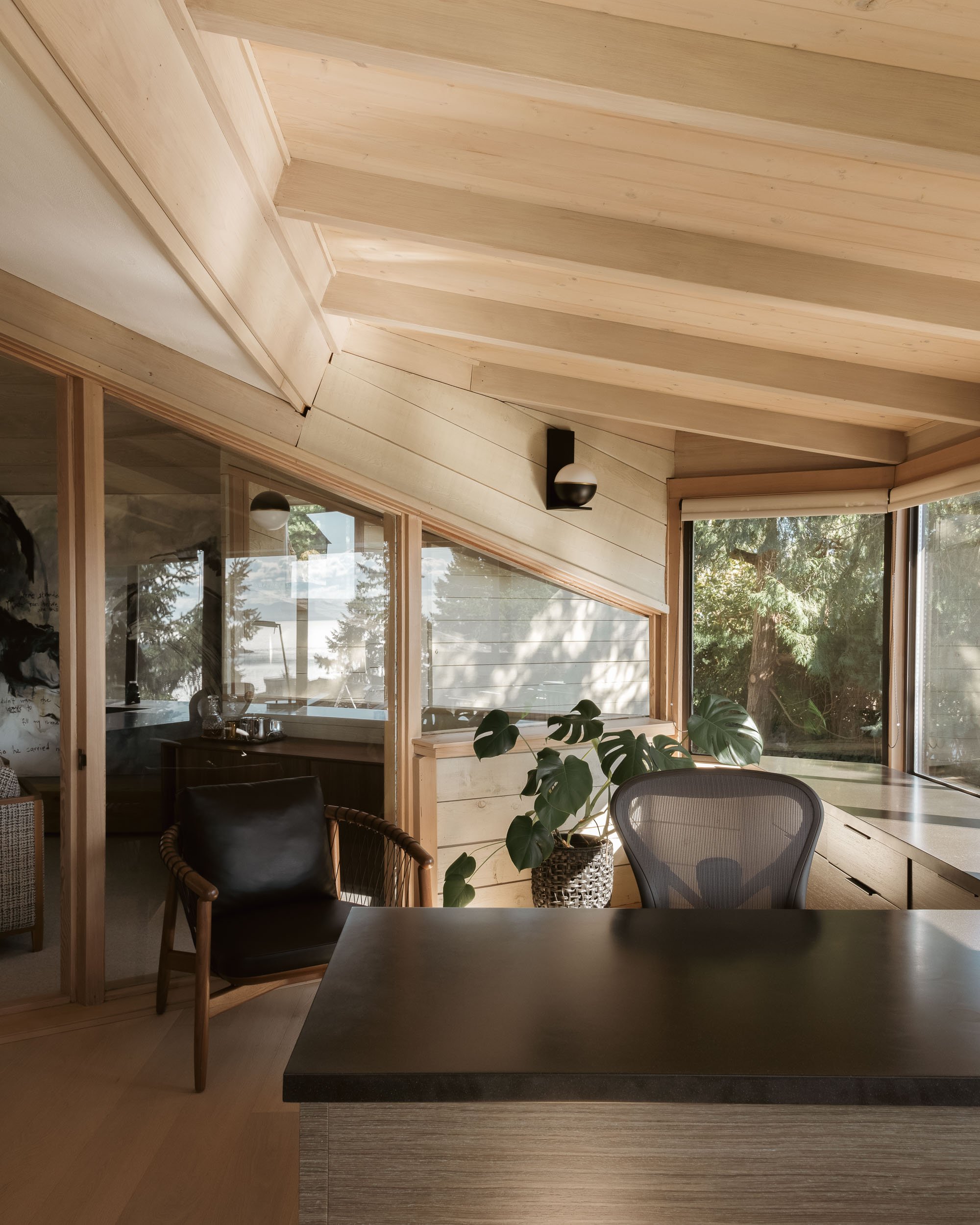 Like many West Coast Modern homes, Thom's Geometric House must be seen to be appreciated. Participants in July's West Coast Modern Week Home Tour were fortunate to have that opportunity. While the 2,826-square-foot house has been updated significantly since the Case family estate was settled in 2013 (cars can now park on a concrete pad instead of a rock outcrop or steep drive-in garage), the interior and exterior restoration upholds Thom's unusual angular vision.
Walking through the breezeway where a solitary arbutus snakes forth from below, then past four intriguing wooden extrusions, one arrives at the front door, whose angled portal hints at the visual splendour awaiting inside.
Part cabin in the woods, part modern masterpiece, the Geometric House's current owners respected Thom's vision while updating and rearranging the floor plan. Wide roof overhangs siphon away rainwater without unsightly gutters and downspouts while providing shade from sun. An angled stairway leads to the open-concept dining room with dramatic Salish Sea views which opens onto a multilevel deck.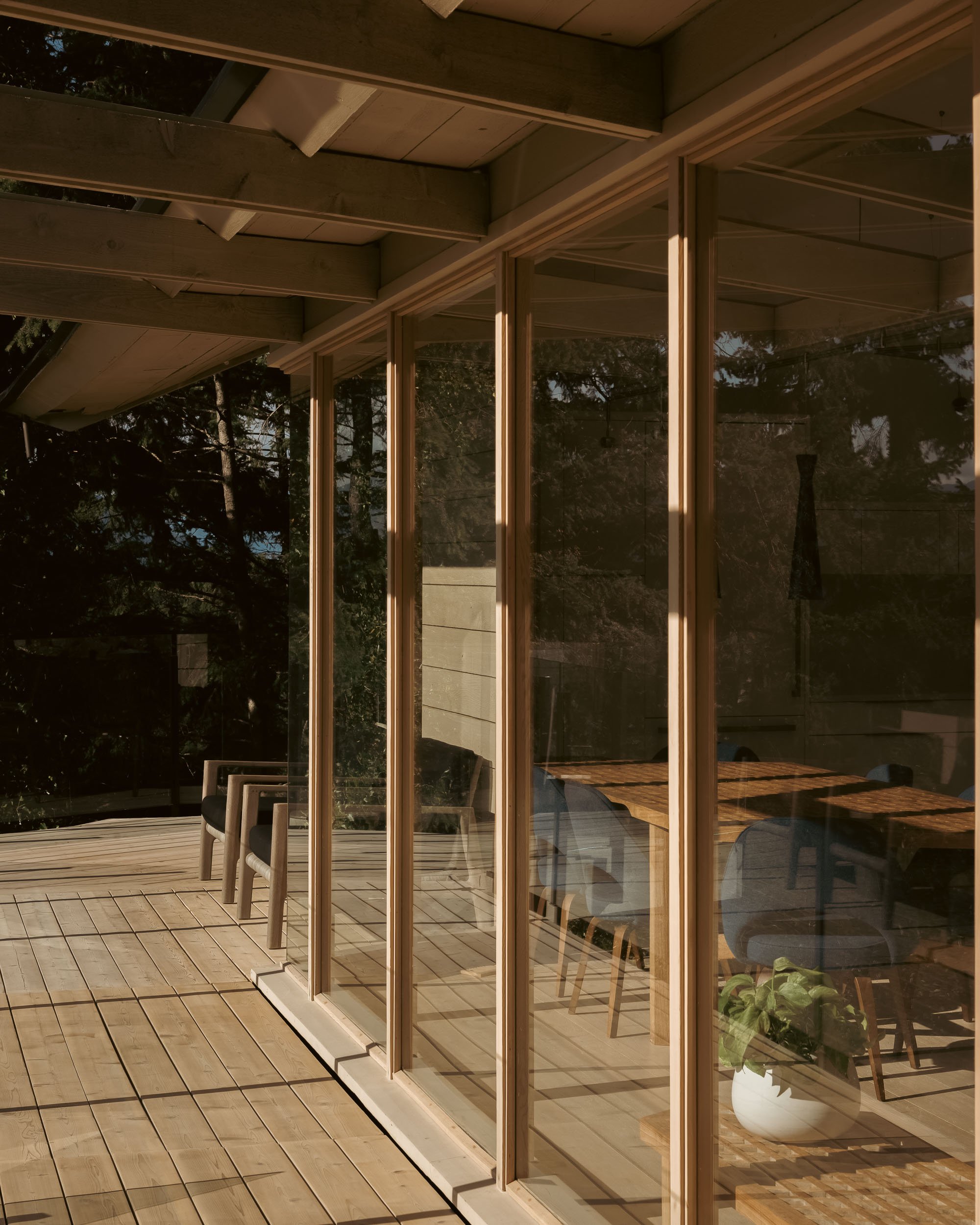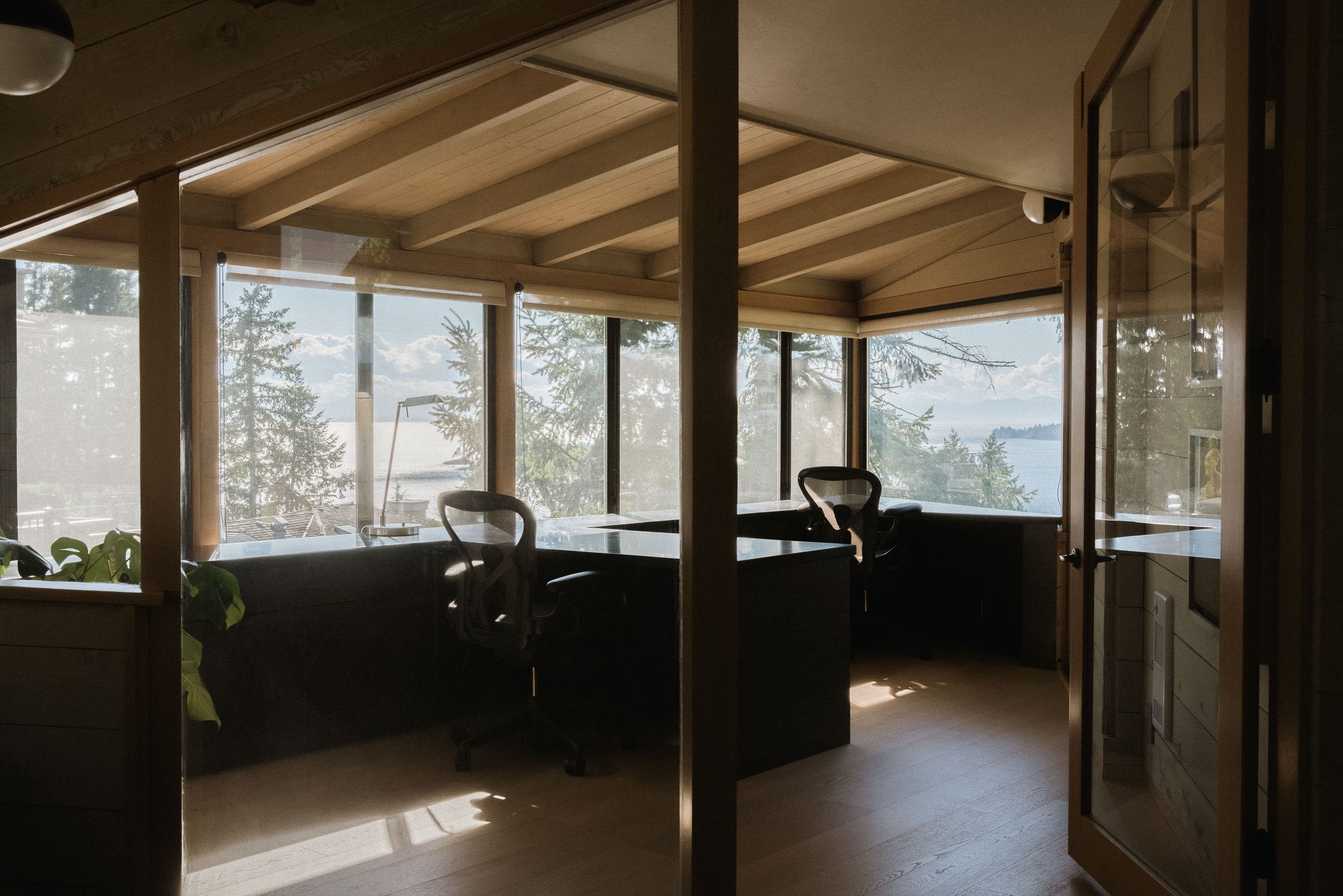 Challenging West Van lots that went for a pittance in the early sixties are now priced in the millions, and older homes are routinely knocked down and replaced by houses of large size and little architectural value. Realtor Trent Rodney's West Coast Modern real estate agency has widened the appeal of these homes to younger buyers through heavy exposure on Instagram and YouTube. Geometric House is currently on the market for $4.998 million.
Rodney's track record in selling homes to what he calls "new caretakers" has probably saved a few classic homes on Vancouver's North Shore from demolition. Earlier this year, he sold another Thom house that had needed some serious TLC after five decades of exposure to the elements to new owners keen to work on its restoration. Hopefully, Geometric House's new owners will be similarly caring.