Gucci Reopens Its Newly Renovated Boutique in the Fairmont Hotel Vancouver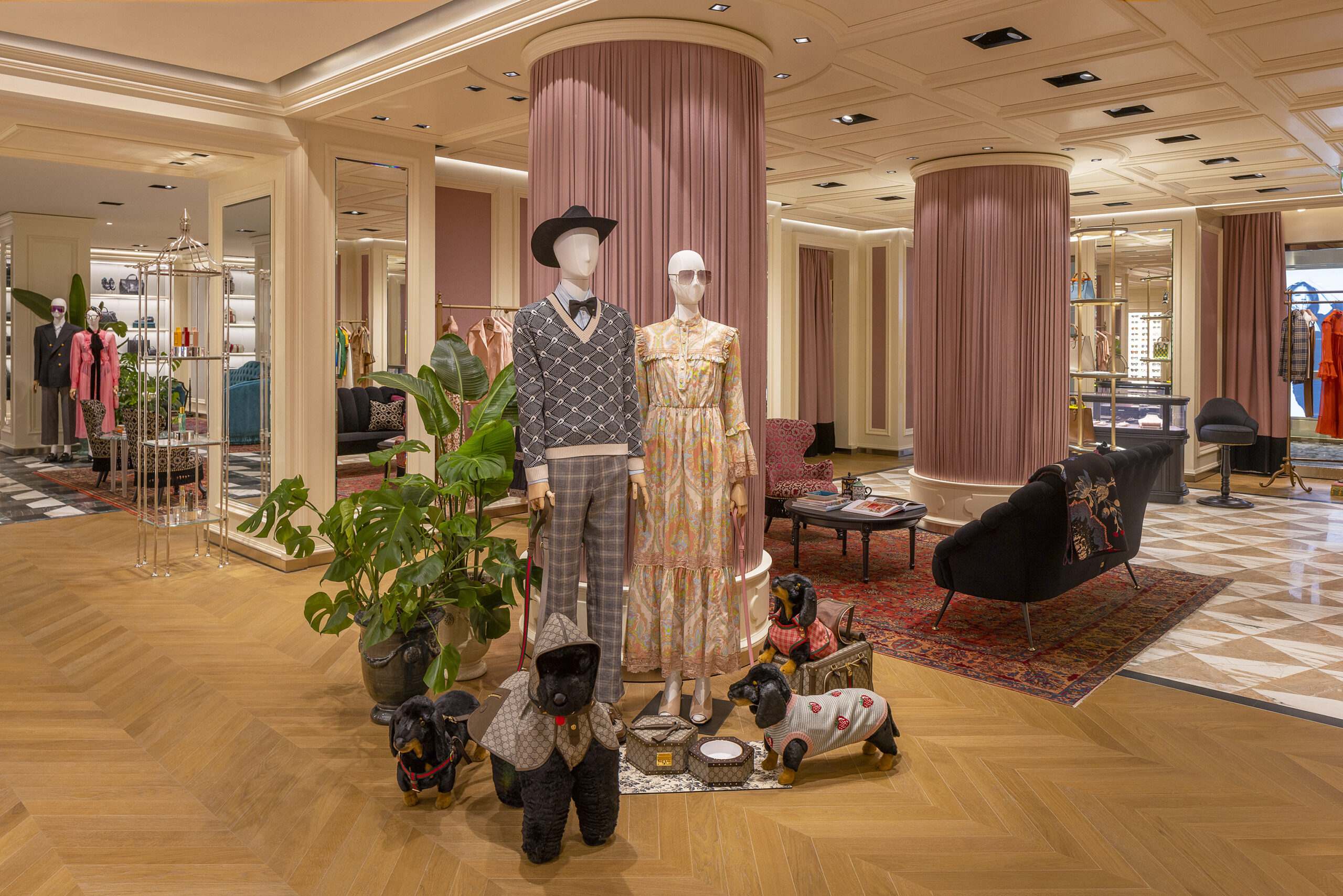 Gucci has brought an exciting addition to Vancouver—its newly renovated store features 10,000 square feet of contemporary eclectic interior design in the Fairmont Hotel Vancouver. The boutique embodies Gucci's dedication to craftsmanship and curiosity, combining traditional and modern elements tied together with the elegant playfulness expected from Gucci.
Offerings have been expanded to include the Gucci Men's collection, as well as the newly launched Gucci Pet collection. There is also a selection of women's ready-to-wear, handbags, shoes, and accessories, plus Gucci Décor.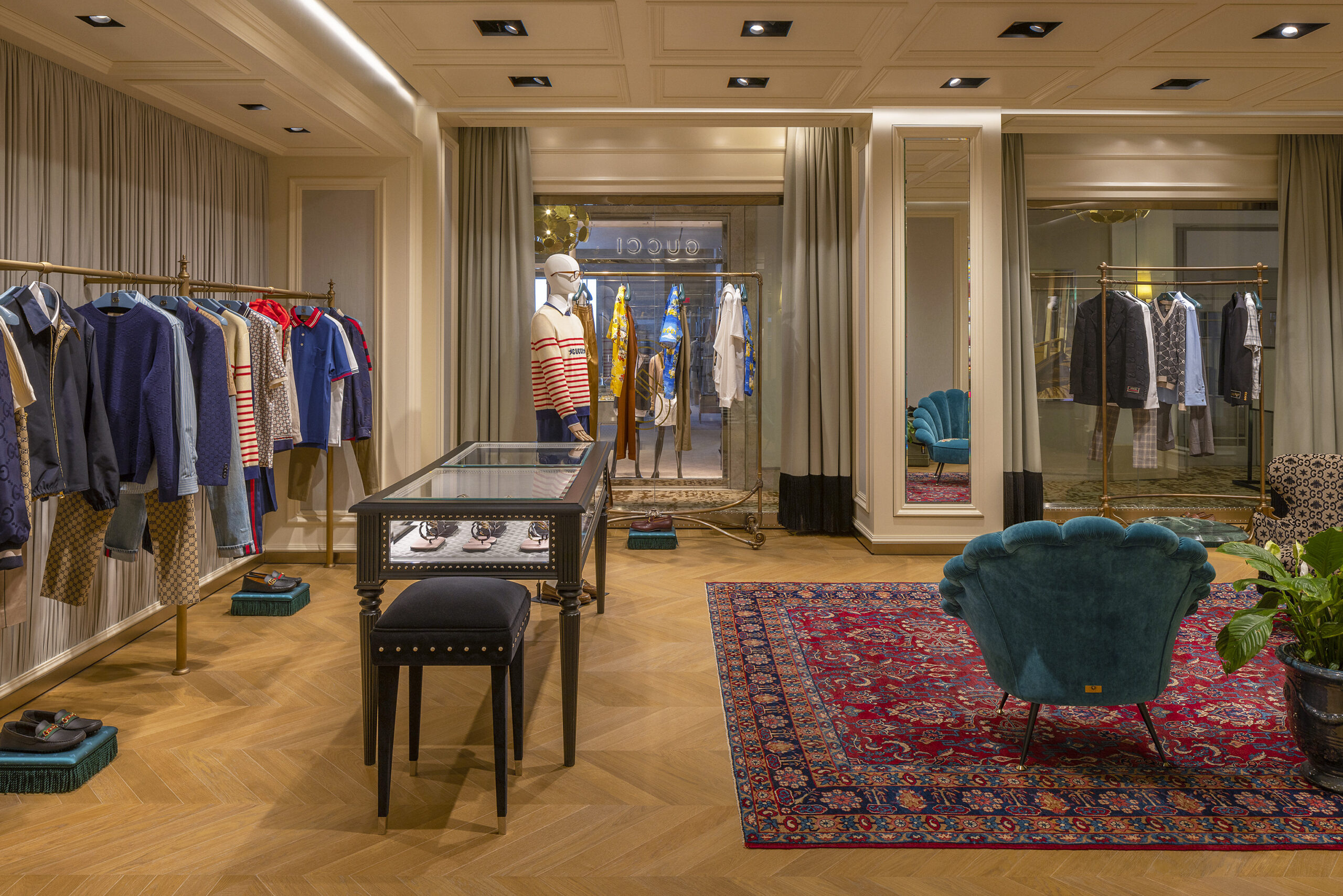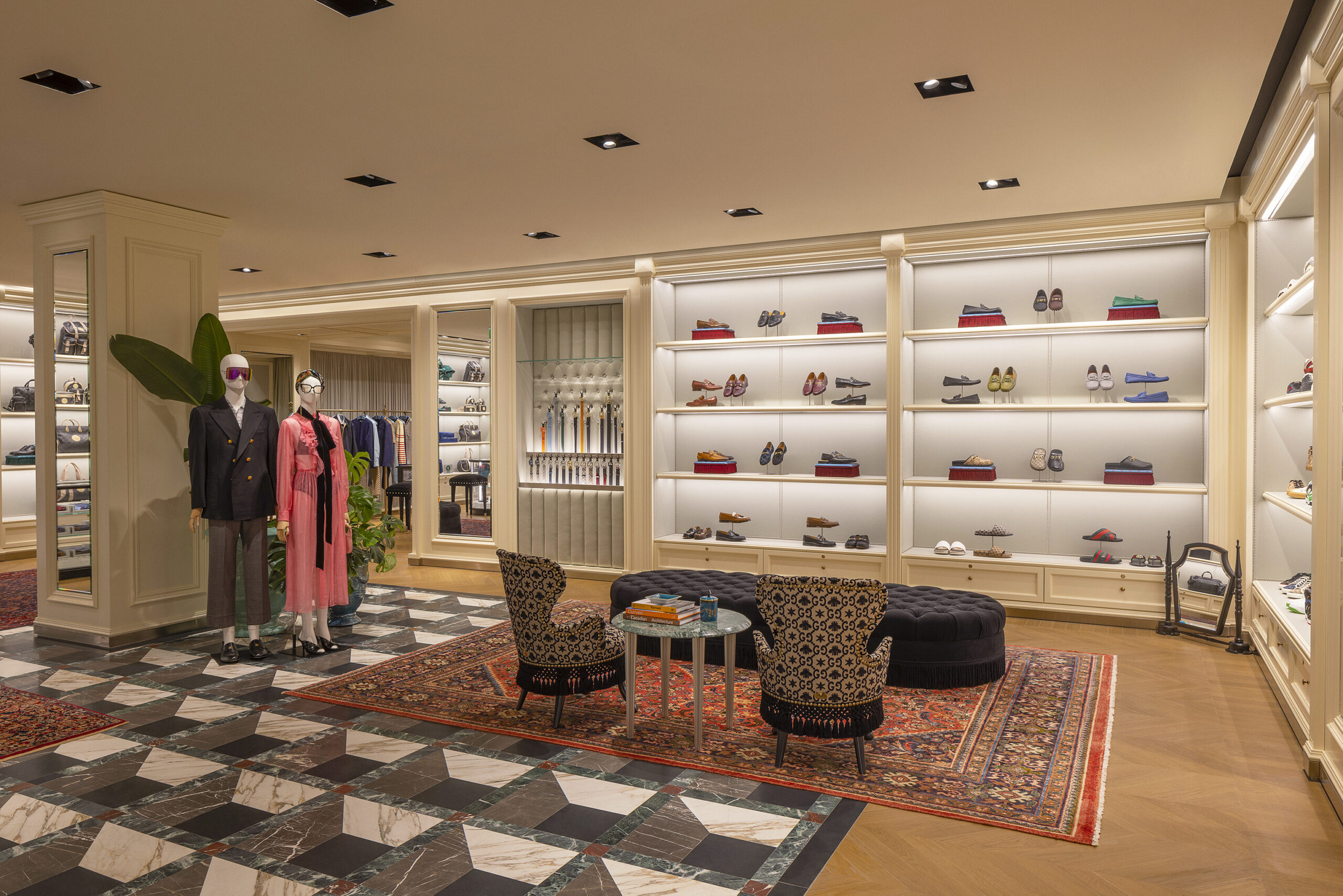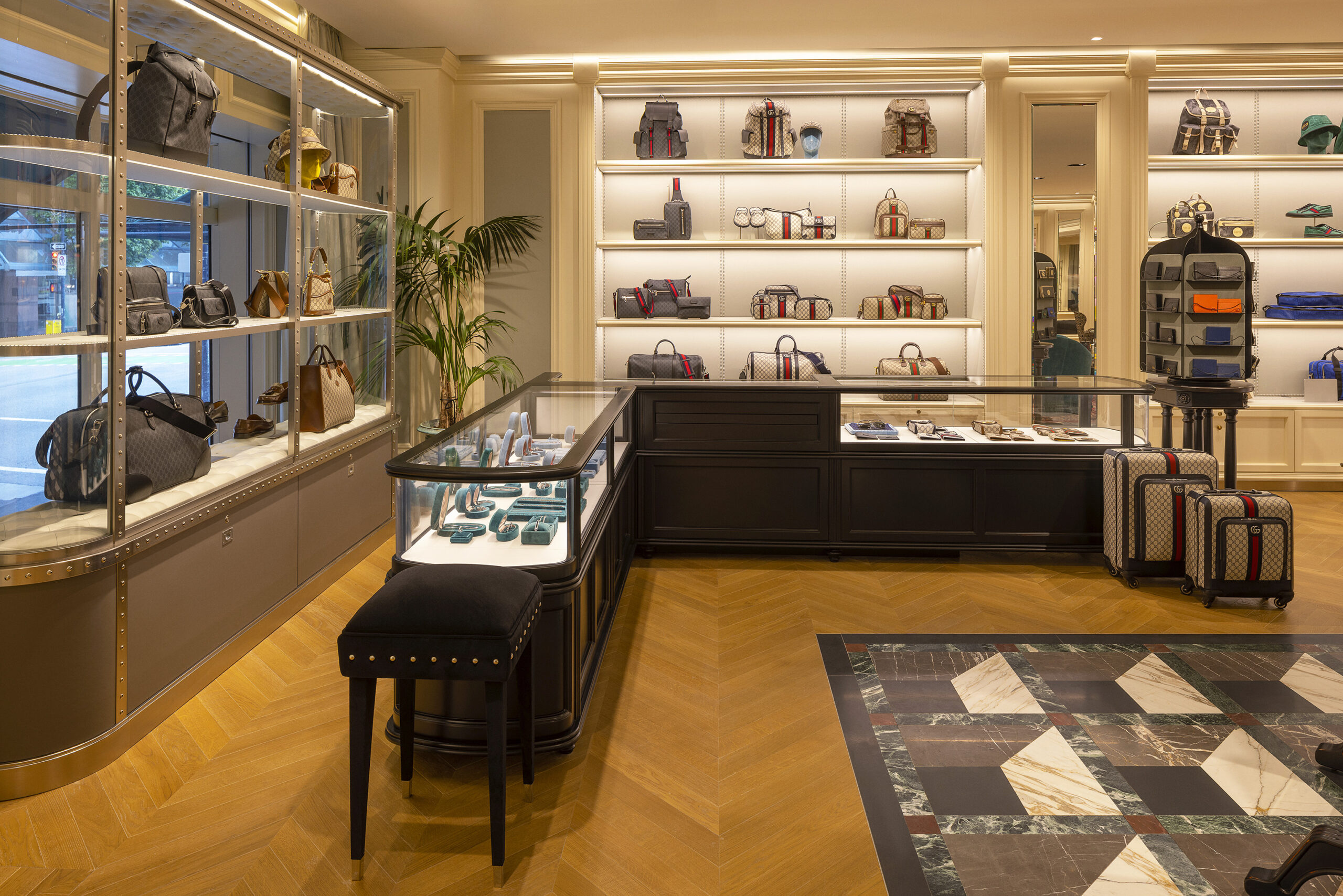 Much like Gucci's approach to design, the store keeps people guessing. Industrial design elements, such as a pink iron wall and herringbone wood flooring, contrast with romantic nods, such as rich green velvets used for the upholstery and in the fitting rooms. Vintage oriental rugs have been layered on top of each other to add texture and dimension to the space.
Gucci is never afraid to play with colours and prints. It is constantly innovating and exploring creative ways to entice shoppers and provide an escape for visitors—to transport them to a world of contemporary luxury.
Photography by Pablo Enriquez for Gucci.