The Roguish Achievements of Expert Scam Artists
Frederick Emerson Peters and Stephen Jacob Weinberg.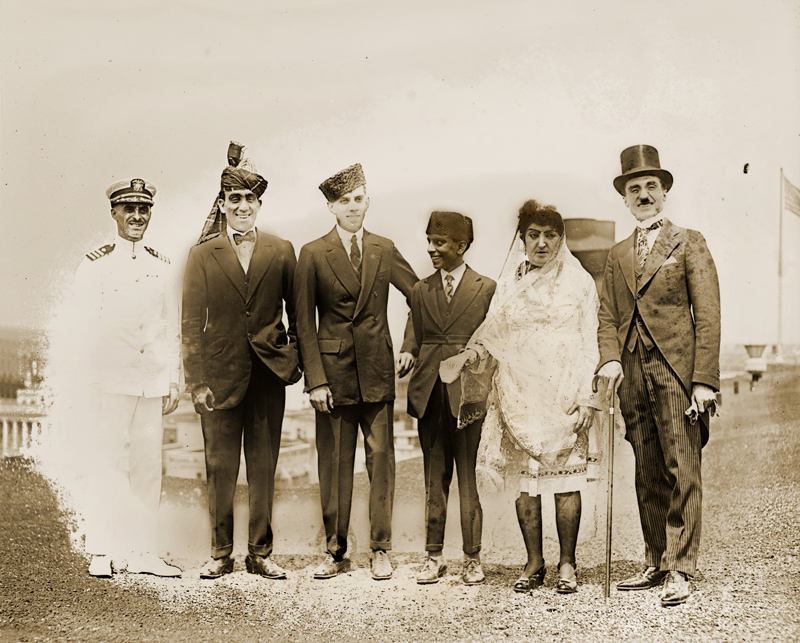 Eleven years ago, Steven Spielberg directed Catch Me If You Can, a movie about impostor Frank Abagnale Jr., played by Leonardo DiCaprio. Back in 1961, Tony Curtis portrayed a much more interesting imposter named Ferdinand Waldo Demara Jr. in The Great Impostor. Neither of these men, however, matched the roguish achievements of Frederick Emerson Peters. As for the audacious Stephen Jacob Weinberg, a.k.a. Stanley Clifford Weyman, or one of several other names that we know of, well that man from Brooklyn performed in his own league.
Abagnale Jr. and Demara Jr. passed themselves off as doctors? Peters and Weinberg did that to fill time before they could put more daring scams in play. Abagnale Jr. posed as a pilot? Weinberg got away with being a lieutenant in the French Navy. Reviewing the lives of Demara Jr. and Abagnale Jr., one concludes that despite their troubled upbringings, or because of them, both men wished to be respectable citizens. That was not the case with the other two: they were born to be outrageous miscreants. They were even lovable.
Peters was born into an upright family in Cleveland in 1885, and was said to have ran away from home at age 16. He got his first look inside a reformatory after writing a few bad cheques and realized he would have to get smart if he was to stay bent and be successful. He began to read prodigiously; all this learning, he concluded, could be put to his advantage. He would also have to rid himself of the aura of the jailhouse and learn some manners. He left the young delinquent in jail and an affable rogue emerged.
Peters began to pose as either someone well-known or the relative of someone well-known. Instead of cashing cheques at banks, he presented himself at stores and made purchases for which he would write a cheque, stating that he was Theodore Roosevelt II or the son of the president of the American Peace Society. (Later, he would even claim to be the president of the American Peace Society.) But the double hook in all of this is that he only occasionally took the falsely obtained items away with him, asking that they be delivered either to a fictitious address or one belonging to the person whose identity he had assumed. As well, he always wrote the cheque for an amount that was just a little bit more than the cost of the item. In other words, if the suit cost $100, Peters would write a cheque for $125 and get $25 back from the clerk. By the time the matter came to the attention of the president of the American Peace Society or Roosevelt II, the affected person was usually inclined to forget the incident, not wanting the annoyance for such an insignificant amount.
So Peters went on his way for decades, crossing the country posing as scores of people and writing scores of cheques, which he had to do to eke out a mildly comfortable living. Sometimes he took a regular job, albeit with fake credentials. He was always outstanding in his straight employment, as if his job history were true. For instance, in the forties, rumour has it Peters claimed to be a master printer and was hired and worked for several years in that capacity.
Frederick Emerson Peters and Stephen Jacob Weinberg were born to be outrageous miscreants. They were even lovable.
When doing time, Peters was invariably well-liked by both officials and fellow inmates. During one jolt, at McNeil Island in Washington State, Peters took over editorship of the prison newspaper and developed it from a smudged mimeographed rag to the number one prison paper in the United States. He became chief librarian and wrote to publishers requesting they donate books. Eventually, under his reign, the library would possess 15,000 volumes. At McNeil Island, he became the warden's chauffeur and was allowed to live in a cottage on the grounds rather than in a cell. When his time was served, the whole population turned out for a farewell party and warden Finch Archer presented him with a watch. Peters left McNeil Island and headed to downtown Seattle where he immediately embarked on a shopping spree, billing everything to Archer.
Stephen Jacob Weinberg—who also went by the names Stanley Clifford Weyman, C. Sterling Weinberg, and Royal St. Cyr, to name just a few—was a Brooklyn street kid. Starting at an early age, he showed a penchant for dressing up. It's said he was seen to walk out the door as a soldier in the U.S. Army and return as an Arab prince. His neighbours thought he was merely eccentric. He left home one morning, and sent his wife a letter three weeks later from Lima, Peru, where he had taken over the country's sanitation system. He made a small fortune on that one.
He was born in 1890, and died in 1960. Thus, he was born five years after, and died one year after, Peters. When one thinks of these two characters making their living during the same era, one is inclined, depending on one's orientation, to be either mortified or elated. The thought of them combining their misguided talents brings to mind a Marx Brothers movie.
Even as a hustling urchin, it seems that Weinberg knew what the future held. He was an avid purchaser of clothes, with a particular emphasis on uniforms. In 1915, still living with his parents, a notice in the newspaper caught his eye. The U.S.S. Wyoming was anchored in the Hudson River, so Weinberg searched through his closet and came up with an outfit that he thought appropriate for a consular officer for Romania. Wearing his uniform, complete with an admiral's hat, he left his house and went to the Naval Yard where he presented himself to the ship's captain as Lieutenant Commander Ethan Allen Weinberg. He insisted that the sailors line up in formation so that he could conduct an inspection on behalf of the Queen of Romania. He even went so far as to admonish individual sailors for flaws, real or imagined, in their uniforms or bearing. He got immense pleasure from returning salutes. Weinberg invited the ship's officers to dine as his guests that night at the Hotel Astor, the bill to be sent to the Romanian Consulate. The dinner was underway and the wine flowing when detectives came to arrest him. As Weinberg was being led away, he was heard to tell one cop, "You could have at least waited until dessert."
He only served a short stint in jail, after which he went on to his next outrageous caper. He paid a call at the 47th Regiment Armory in Brooklyn, in the guise of Lieutenant Royal St. Cyr of the French Navy.
Back in New York in 1921, he learned that Princess Fatima Begum of Afghanistan had been snubbed by the American government. Weinberg, giving his name as Wyman and wearing a white Navy uniform, talked himself into the Princess's suite, apologized for the government's oversight, and promised to secure for the Princess a meeting with the president. She gave him generous funds to assist in his work. Your average conman would have walked away right then but Weinberg used some of the money to rent a private railway carriage for the Princess and her entourage.
He was then a U.S. consul representative from Morocco and a Serbian military attaché and a few other things before he went to Hollywood to take over the arrangements for Rudolph Valentino's funeral and become the personal physician for the heartthrob's broken-hearted intended, Pola Negri. There he is in the newsreels, keeping away fans and reporters. When Negri was informed that Weinberg was a quack, she replied, "I don't care. He is the best doctor I've ever had."
As Dr. Clifford Weyman, he was for a time in 1921 an assistant to Viennese surgeon Adolf Lorenz, famous for treating crippled children. Weyman convinced Lorenz he too was a surgeon.
Stephen Jacob Weinberg once told a judge that living just one life was boring. He had lived several and, thus, had never been bored.
In 1943, he was busted for running a school for draft dodgers, counselling them on ways to get out of doing service. As he was being sentenced for this one, Weinberg admitted he could not explain why he did these things. "The pattern of my life is not symmetrical," he told the judge. He was given his longest prison stretch, seven years at the Atlanta Penitentiary. While there he studied for a law degree and was admitted to the Georgia Bar.
When he was released from jail, he got a job as New York correspondent for the London Daily Mirror. He worked in this capacity for two years before being exposed by another newspaper.
In 1959, Weinberg also got a job as a greeter at the famous Dinty Moore's restaurant in Manhattan, run by Moore's daughter. He was so popular that Dorothy Moore kept offering him raises. He felt the need to confess his identity to her. She said, "That's fine, just don't let the customers know."
That same year, Peters, registered as Dr. B.A. Morris, died of a heart attack in a New Haven, Connecticut hotel room. In his personal effects, officials found several cheques made out to several people, as well as a used airline ticket made out to a Dr. Morton and a train ticket from Oslo to Bergen in Norway for a J. Logan for the following week. Nobody could figure any of that out.
In 1960, Weinberg quit his job at the restaurant to take another one that paid half the money as a night clerk at a motel in Yonkers. One evening, two gunmen came in to rob the motel. Weinberg threw the cash box on the floor to distract the men and jumped over the counter to attack them.
He had once told a judge that living just one life was boring. He had lived several and, thus, had never been bored. All those lives ended that night in Yonkers as the gunmen shot him dead.
Photo courtesy of Library of Congress. LC-F8-15225.
_________
Never miss a story. Sign up for NUVO's weekly newsletter here.
March 20, 2014
Updated: January 4, 2015