Custom Leather Jackets Honour Historical Women and the Men Who Supported Them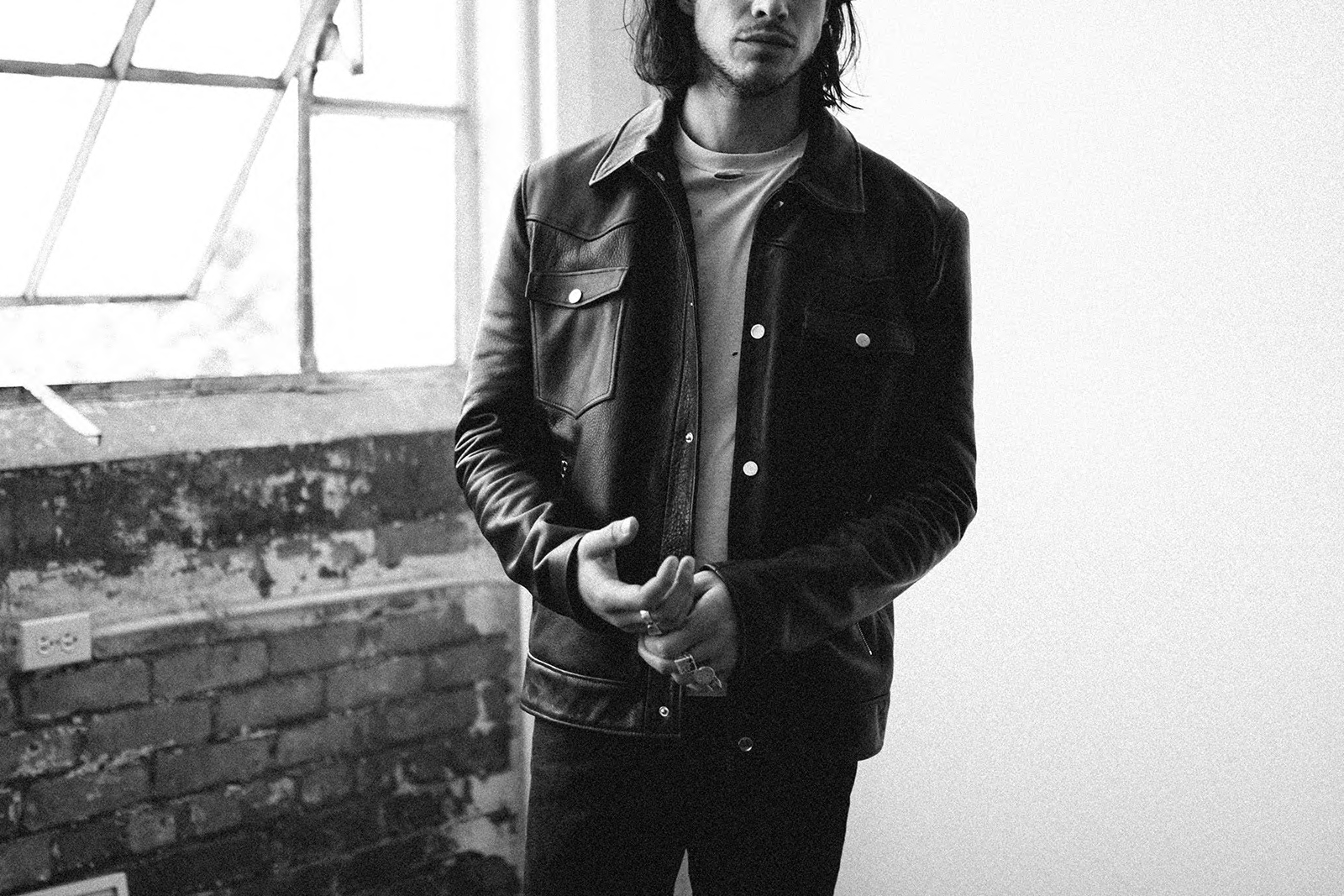 My dad has an old brown leather bomber jacket hanging in his closet that he's had since his twenties. He says that whenever he puts it on, he feels like Maverick from Top Gun, even now. When they're well made and well taken care of, leather jackets can last you a lifetime. They complement almost any outfit and instantly give you a Marlon Brando–Wild One aura of coolness. Just ask my dad.
Canadian brand NAMESAKE is elevating the forever jacket by allowing people to customize and build their own dream leather accessory. The label began in Toronto as an answer to women who wanted individuality and edge in their leatherwear. With a capsule collection of nine "icons" named after powerful women in pop culture, the company covers all the bases of leather jackets. With styles like the Yoko, a classic motorcycle jacket, the Georgia (named for Georgia O'Keeffe), an adventurous sleeveless moto vest, and the ride-or-die Bonnie snakeskin biker jacket, the brand celebrates women and their distinctiveness and then asks us to celebrate our own individuality through customization: leather type, colour, hardware, lining, fur, studs, fringe, embroidery, and graphic paint—the works!
NAMESAKE's founder and designer, Rosa Halpern, was named after two historically influential women, Rosa Parks and Rosa Luxemburg, and she has always felt strongly about honouring women who have made a powerful imprint on the world. Recently, NAMESAKE expanded its atelier to include icons for men. Paralleling the theme of women in history, the men's collection has four basic designs (the Prince, the Parker, the Frederick, and the Nelson) named after men who have fought for the rights and freedoms of women. To coincide with the launch, for the next three months, a portion of the sale of each men's jacket will be donated to the Obama Foundation's Girls Opportunity Alliance, which champions young girls globally through education.
It is said that a slow process is the new luxury. With NAMESAKE, Halpern hand-makes each order in Toronto, so jackets can take up to six weeks to create. Leather is meant to age, soften, and crease, just like us. My dad is connected to his forever jacket because 40 years later, it knows him and creases around him like a second skin. That takes time.
_________
Never miss a story. Sign up for NUVO's weekly newsletter, here.