The Case for Crown Caps: Why Some Sparkling Wine Makers Are Re-Thinking Dangerous Corks
Losing the Pop! Corks, Crowns, and Fizz.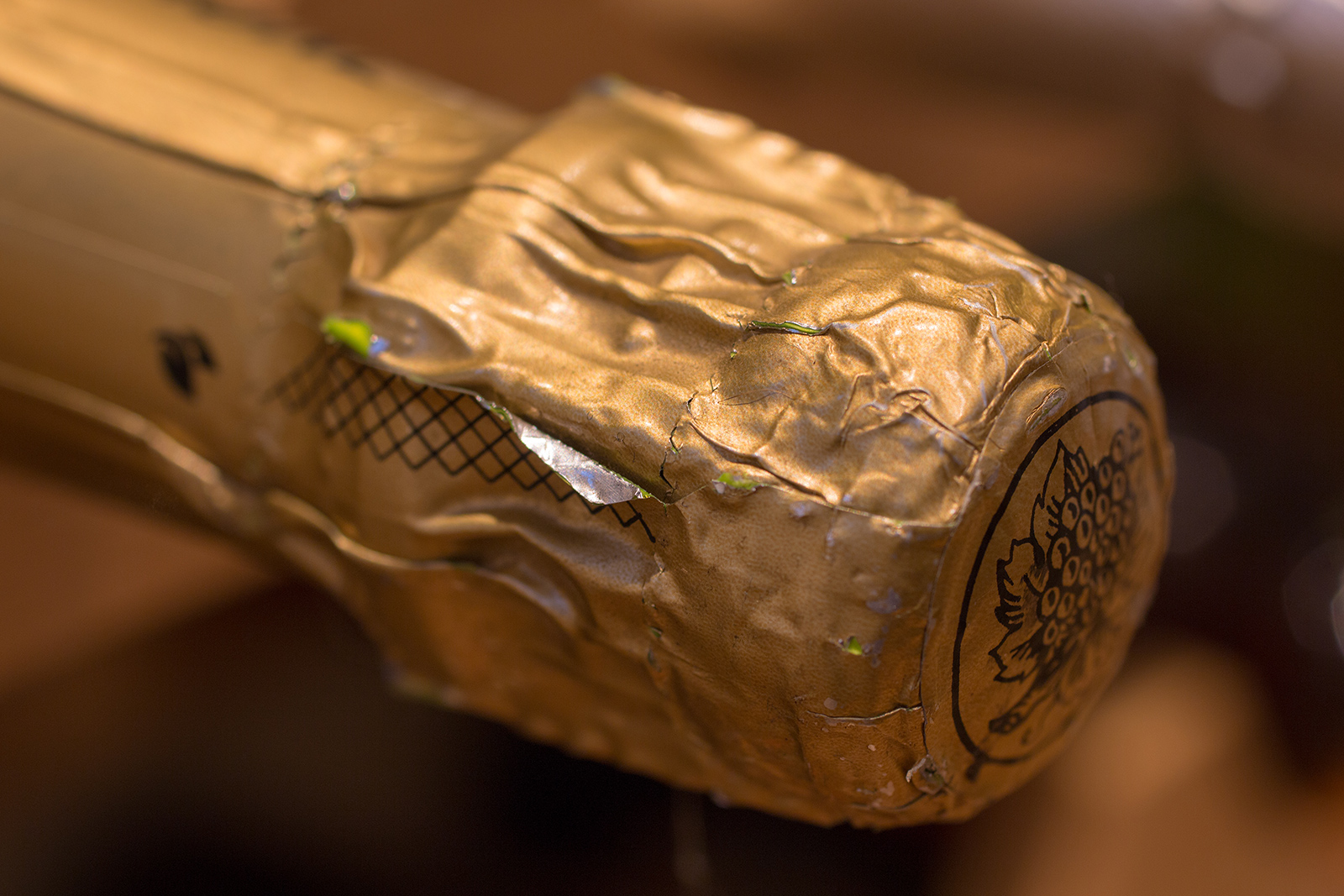 In 1735, the French artist Jean François de Troy became the first painter to commit champagne drinking to canvas. His Déjeuner d'huîtres (Lunch of oysters) showed a table of aristocrats eating the bivalves, but the focal point is several of the men looking upward, their eyes following the trajectory of a champagne cork as it shoots towards the ceiling. The painting portrays one of the pleasures people get—or used to get—from opening a bottle of sparkling wine: the sight of the cork flying as it's forced out by the pressure in the bottle, accompanied by the characteristic pop!
We now know that the cork should be removed so carefully from a bottle of sparkling wine that the most you hear is a gentle hiss and that it should not become a dangerous projectile. So why seal sparkling wine with a cork at all? If many producers of still wines have given up corks in favour of screw caps, why do producers of sparkling wines cling to the cork?
In fact, some sparkling-wine makers have adopted crown caps—the kind commonly used for bottles of beer. This both is and isn't an innovation. Sparkling wines made with the champagne method are sealed with crown caps until they are disgorged—when yeast from the second fermentation is removed. It's only at this point that corks are inserted and wire cages are applied. This means champagne and other sparkling wines made in the same way usually spend far longer with a crown cap than with a cork. A cork is necessary for high-pressure sparkling wines such as champagne, but for most others it's simply a preference that has become part of the packaging that many consumers expect.
Flat Rock Cellars, in Ontario's Niagara region, has used crown caps since 2006—the very first year it made sparkling wine. The president and son of the founder, Ed Madronich, says he doesn't like corks because they can taint the wine, and he wanted his wines to be in consistently good shape: "It doesn't matter whether they fail 10, 5, or 2 per cent of the time. Cork is not the best closure." But his mother objected to crown caps. There has to be a cork in a bottle of sparkling wine, she said, and so Madronich used cork for six cases of his first vintage and gave them to his mother. Recently, he discovered some of those 2006-vintage bottles and decided to compare them with the same 2006 wine sealed with crown caps.
Madronich says he expected the wines to have evolved differently under the different closures, but he wasn't looking to see which was better. He anticipated that both would be good, and he was interested in the nuanced differences resulting from the method of closure. He invited a group of wine writers to taste the two wines blind, and they quickly reached a consensus. Both wines were very good, but they were indeed noticeably different. Both were slightly oxidized after 13 years, but the wine sealed with a cork had matured more quickly and was darker in colour. The wine sealed with a crown cap was fresher, and it had more vibrant acidity and more persistent bubbles.
For those interested, Flat Rock is not the only Canadian sparkling wine sealed with a crown cap. Here are some to look for:
_________
Never miss a story. Sign up for NUVO's weekly newsletter, here.