Club Med Charlevoix's Grand Slam Into Canada
Canada's first Club Med location looks to turn Quebec's Charlevoix region into an all-inclusive skiing destination.
After bringing its all-inclusive approach to ski-in/ski-out experiences around the world more than two dozen times, Club Med has turned its sights on Canada, with a mountain village in the snowy forests at the base of Massif de Charlevoix in Quebec. Often recognized for its sun-drenched azure-ocean destinations, the resort company has offered winter getaways since its early days in the 1950s, and this time takes a more Nordic approach than its bases across the Atlantic.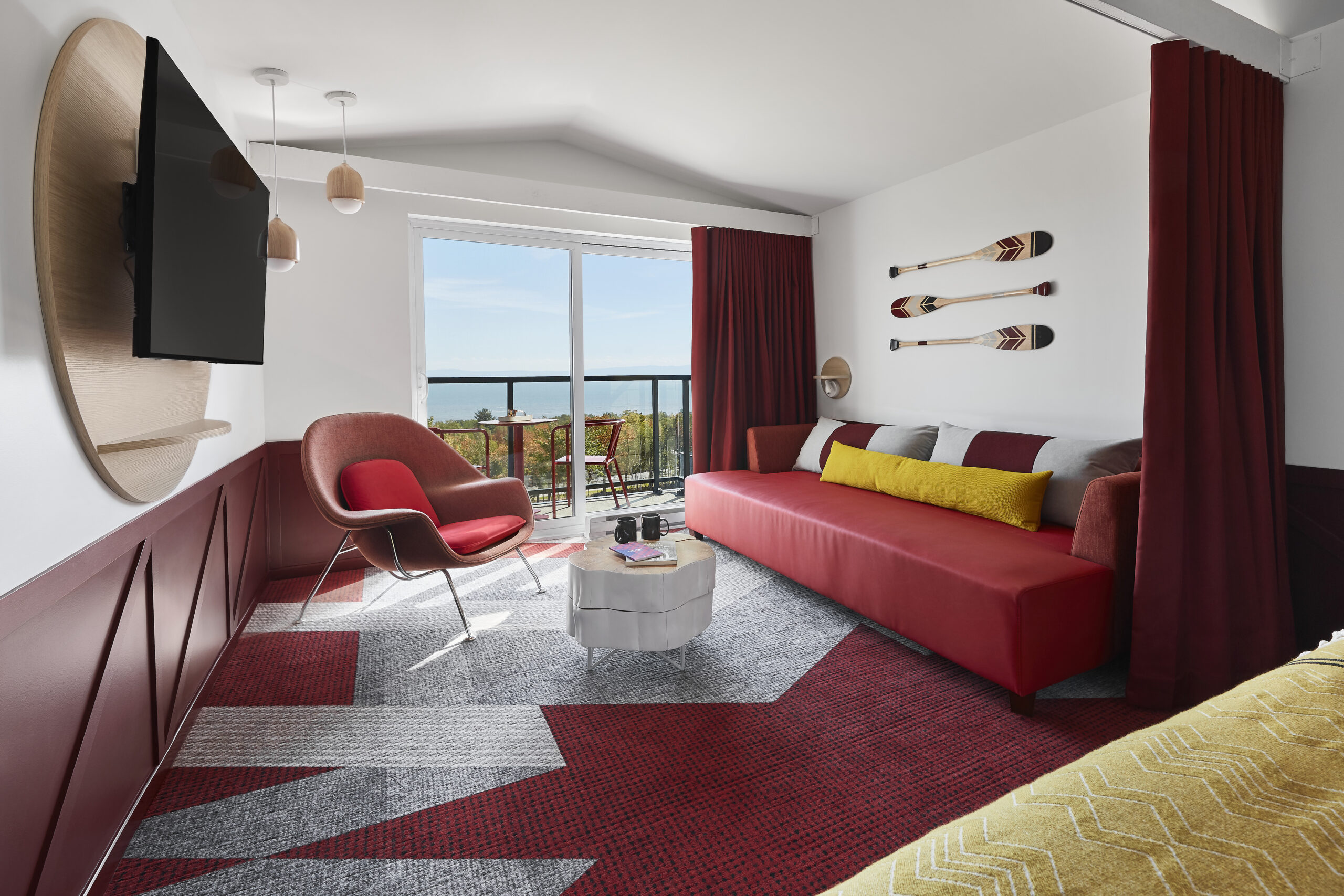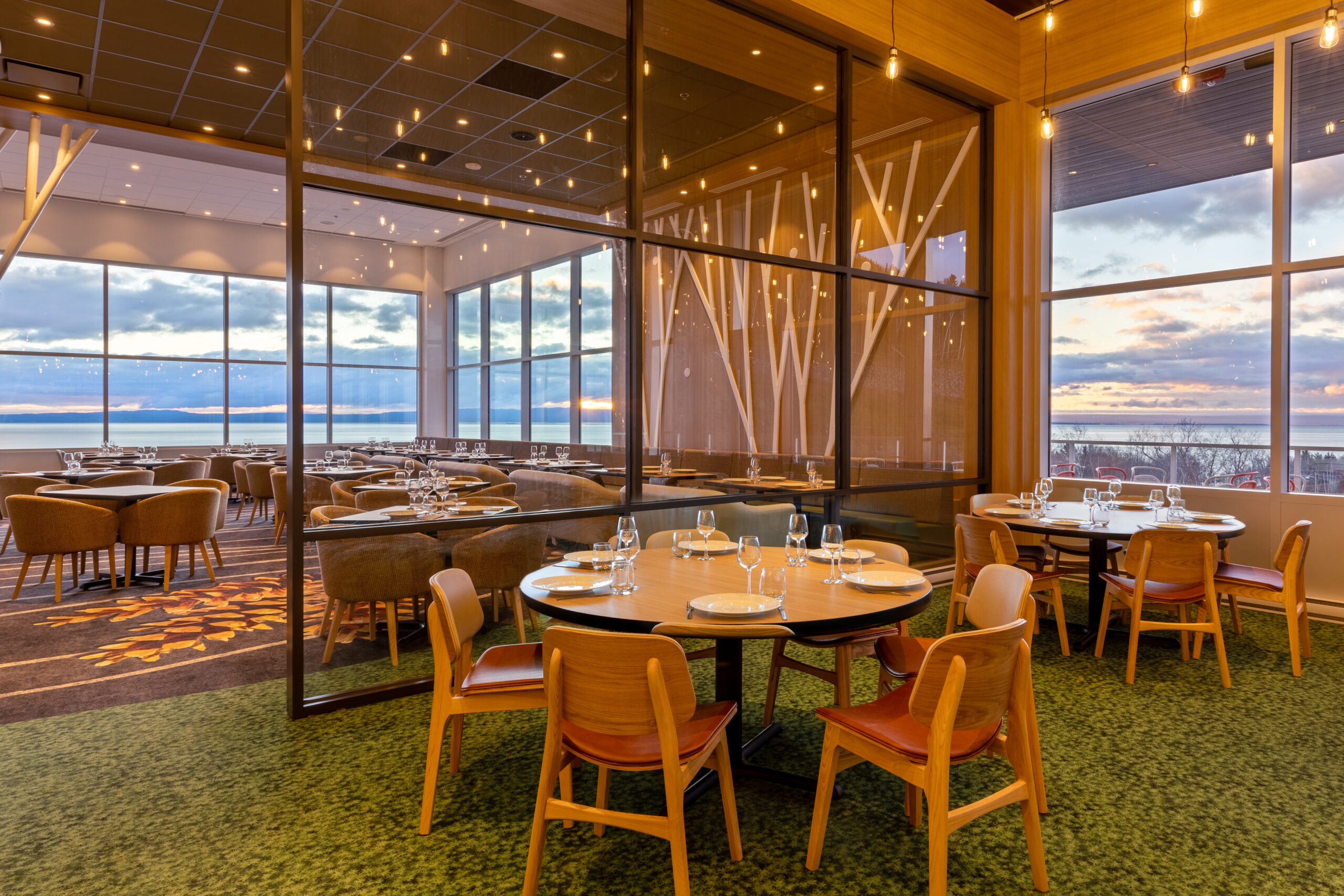 Designed by the Quebec City–based architecture and design firm LemayMichaud, the modern building's interiors emphasize Canadiana in both familiar and new ways. Whether in the dining room or one of the hotel's 302 rooms and 25 Exclusive Collection suites, the decor ranges from rugged and natural with chopped-wood ornaments, canoe-shaped light fixtures, and hunting lodge motifs to more hygge-inducing comforts such as flannel and knitted patterns and textures, hung quilts, and 20 frosty steps between a hammam steam bath and bubbling outdoor hot tubs.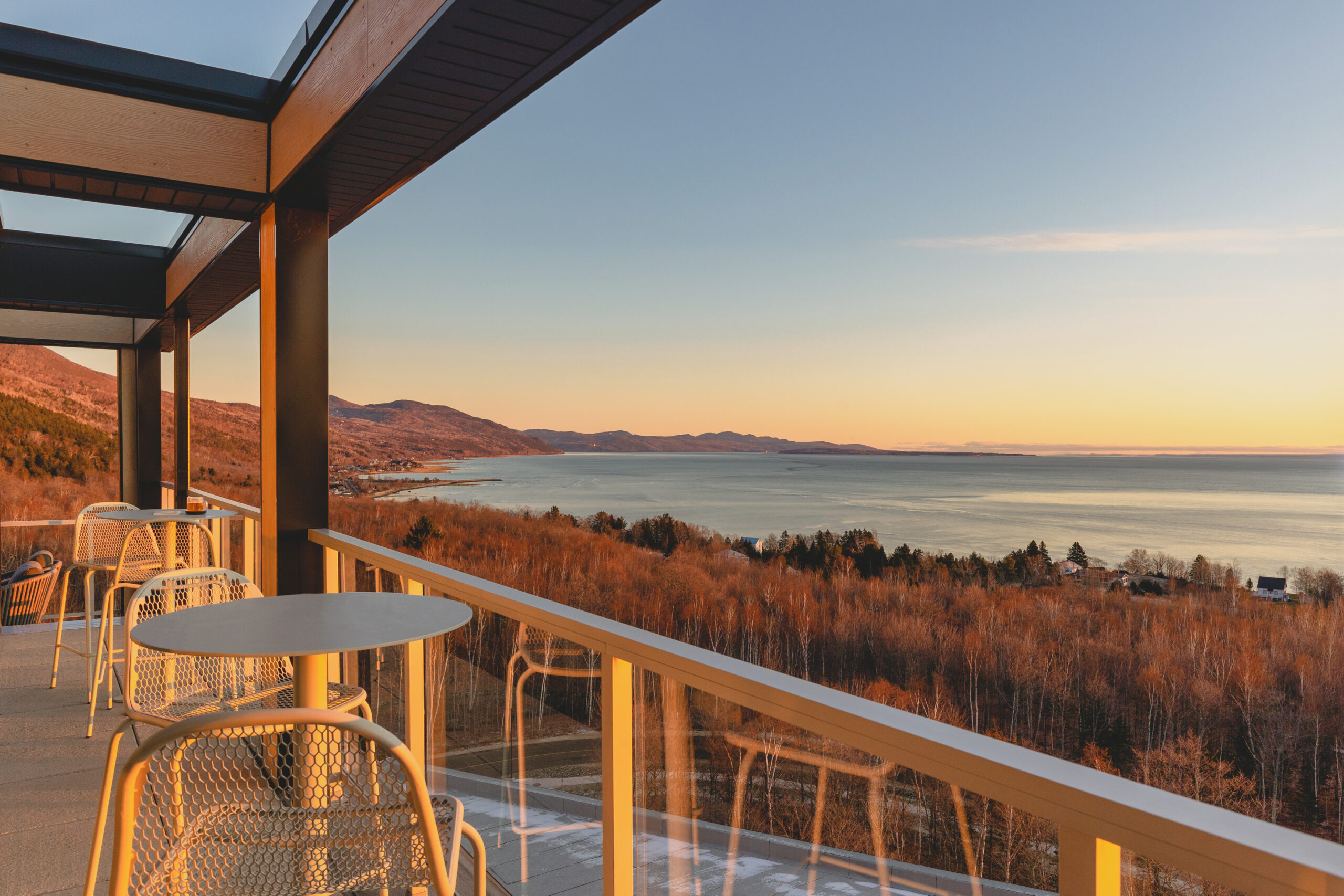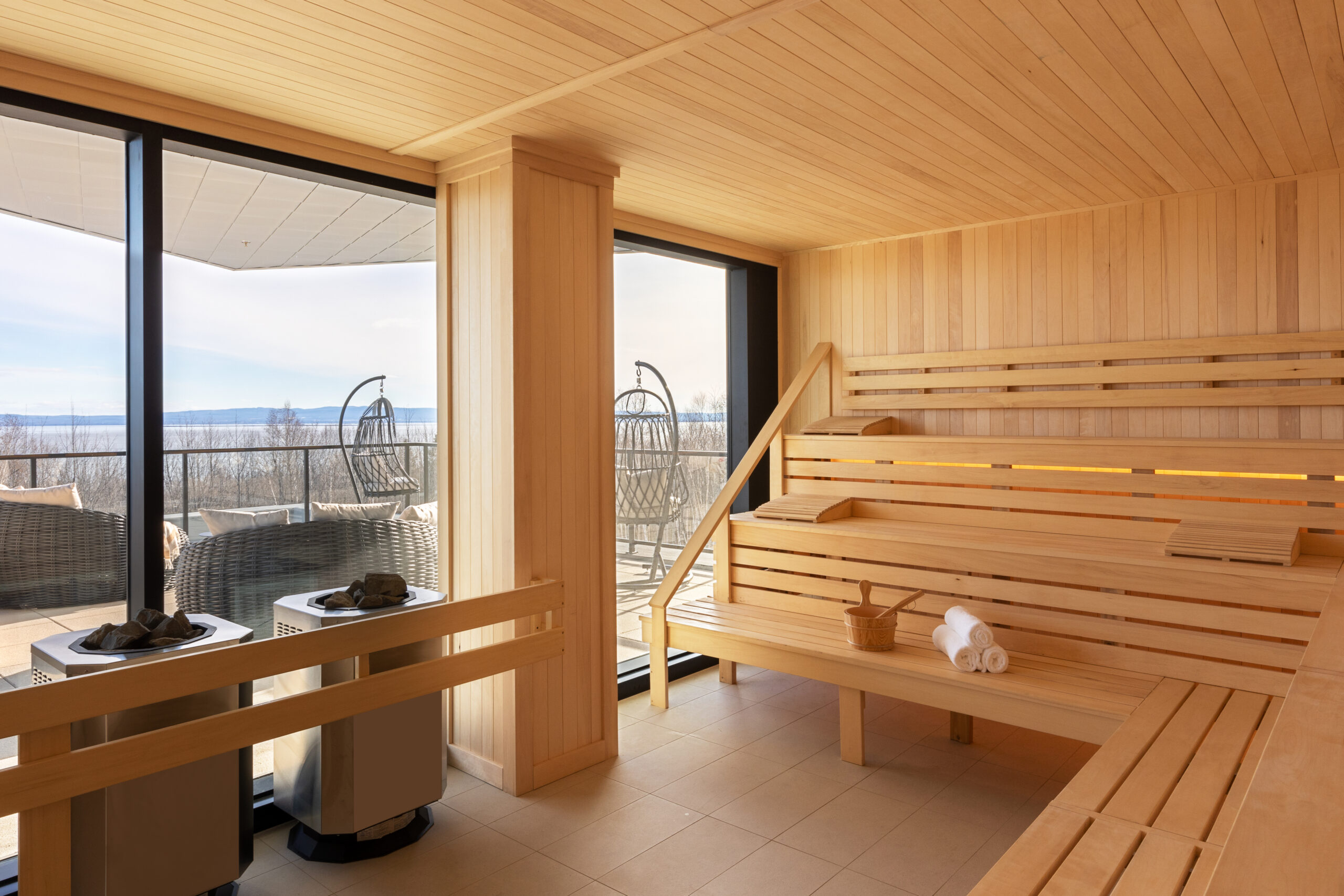 Above all, Club Med's Québec Charlevoix resort prioritizes what everyone wants when seeking an escape: wide open space. Just beyond the main foyer's front doors are more than 300 acres of birch and maple forests, part of one of four UNESCO nature reserves in Quebec and dotted with quiet riverside A-frames and chalets. Even when you're lounging indoors, there are sprawling waterfront views of the Saint Lawrence River and the nearby small town of Petite-Rivière-Saint-François visible from massive windows that run the length of every common area.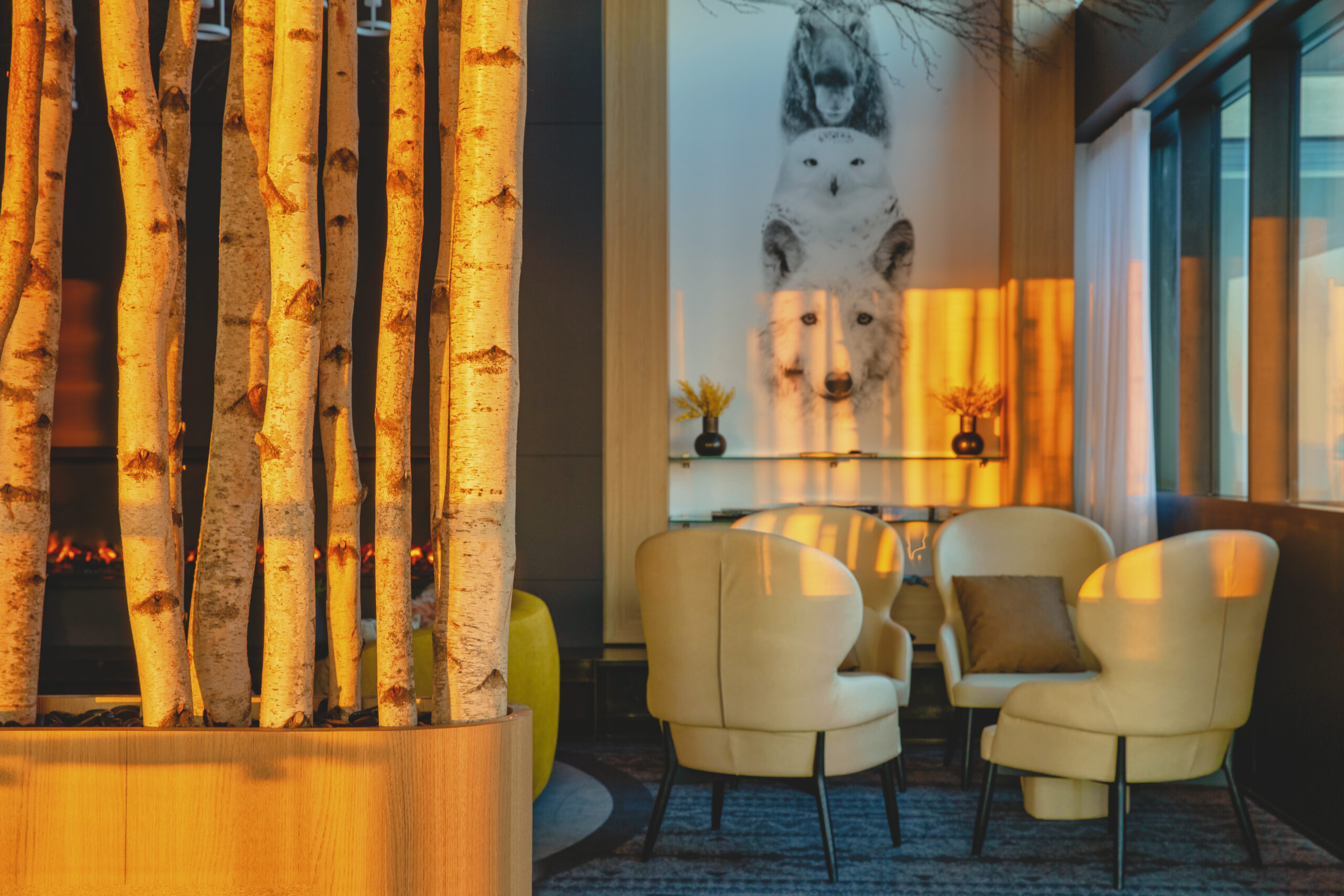 In many ways, the DNA of Club Med—a helix that blends relaxation and lotus-eating with activity and adrenaline—has found a home in the province. Following the company's increased focus on offering the all-inclusive to all clients, there's as much catering to couples and singles as family-friendly vacations where kids and parents alike get full itineraries before regrouping for après-ski.
Days can start on peaks as high as 806 metres above sea level or with a smidgen of the 35 hours of yoga and meditation programs. Afternoons can be spent barrelling down a 7.5-kilometre traditional luge run, taking to the greatest vertical drop east of the Rockies, or strapping on snowshoes and hiking out to gourmet foraging workshops. Nights can mean eating à la bonne franquette by candlelight while sipping wine from a bottle chilled in a snowbank, or dancing to live music after watching, cocktail in hand, circus performers' opening acts.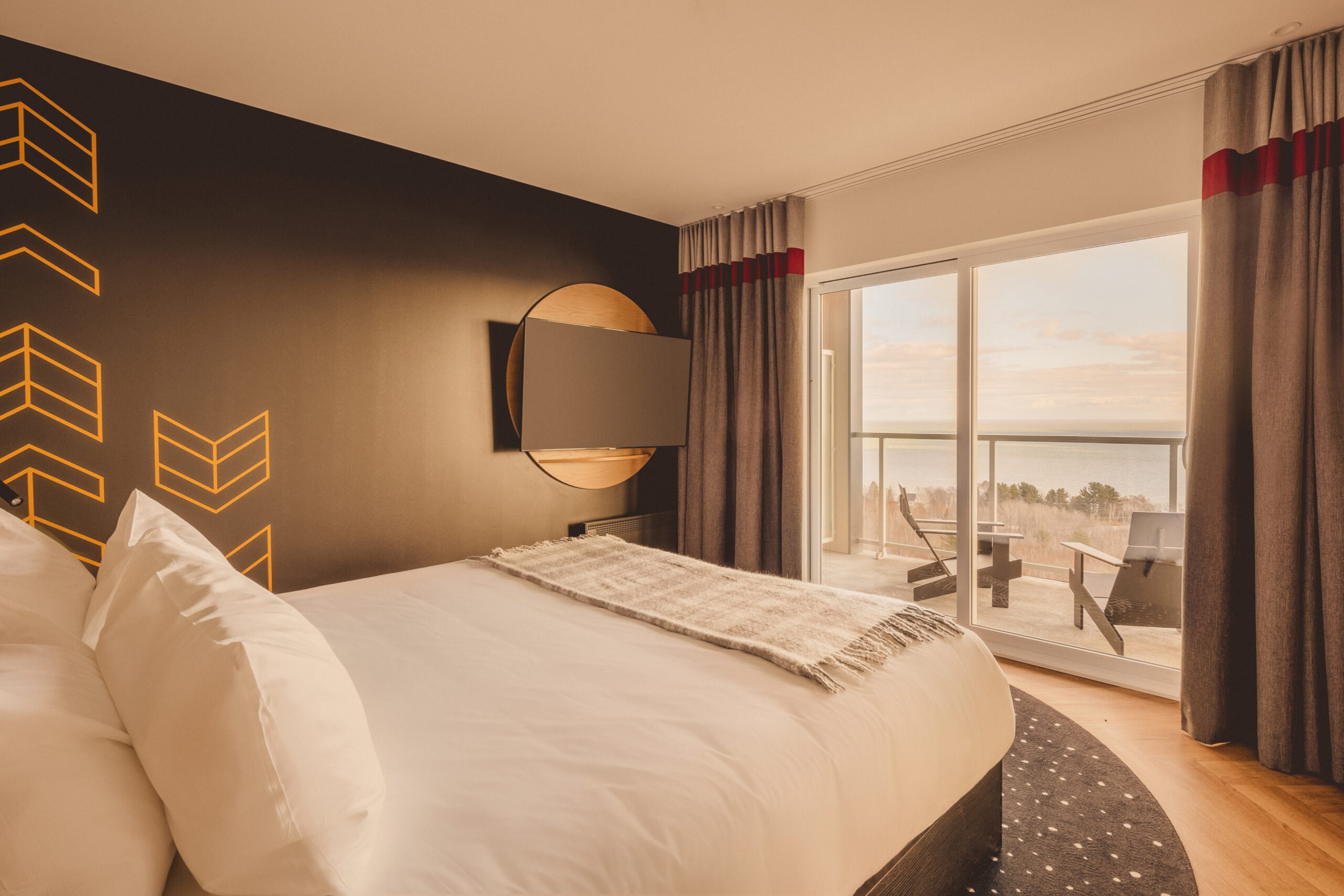 While its offerings and opening date in December suggest a hibernal image, Club Med has every intention of making this new resort good for all seasons. Skiing and snowshoeing turn to mountain biking, canyoning, rafting, and whale-watching excursions after the thaw, taking advantage of warmer months by encouraging travel to surrounding areas like Baie-Saint-Paul via a scenic trip aboard the Charlevoix Train.