Oysters Rockefeller From Chef Tommy Shorthouse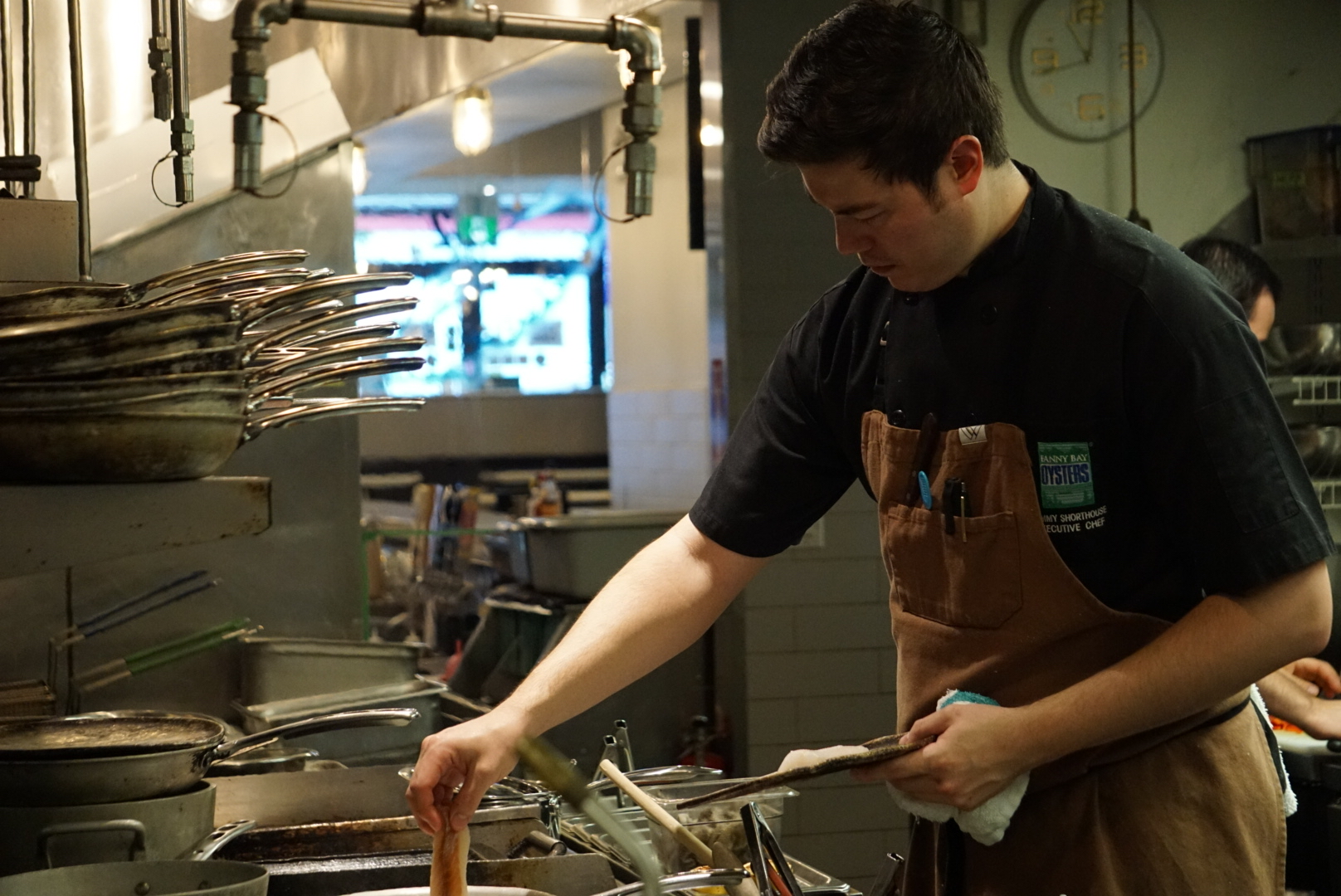 It is said that the best time to enjoy oysters are during the months containing the letter r. September through April, oysters are said to be plumper and meatier. Chef Tommy Shorthouse from Fanny Bay Oysters has got creative with this Oysters Rockefeller recipe so you can enjoy the seasonal peak of the delicious shellfish.
Ingredients
1 dozen small or medium oysters in shell
For the topping:
1 celery stalk (diced small)
2 large shallots (diced small)
1/3 bulb of fennel (diced small)
3 cloves of garlic (diced small)
1 ounce white wine
1 tablespoon butter
2 tablespoons olive oil
Salt and pepper to taste
Juice from 1/2 lemon and the zest
2 cups of spinach
For the hollandaise sauce:
3 egg yolks
½ tablespoon white wine vinegar
1 cup clarified butter
Tabasco to taste
Worcestershire sauce to taste
Juice from 1/2 lemon
Salt to taste
Old Bay Seasoning to taste
Method
In a pan, add butter and olive oil on medium heat.
Add small, diced fennel, celery, garlic, and shallots and cook until tender.
Add the white wine and reduce until nearly evaporated.
Season with a pinch of salt, pepper, lemon, and its zest, then remove from heat to cool.
Bring a pot of water to simmer and blanch spinach for 5–7 seconds, then immediately remove and ice to stop the cooking.
Remove spinach from ice water, drain off all the liquid.
Transfer the spinach and cooled fennel-celery mixture into a food processor and blitz until finely chopped.
Shuck oysters and place them on a baking sheet in the shell (use crumpled tinfoil or rock salt to hold them up and prevent them from tipping).
Spread mixture evenly across the top of the oysters and bake at 375°F for 12 minutes or until bubbling.
While the oysters are baking, make hollandaise sauce.
In a medium metal bowl, combine egg yolks and vinegar. (Whisk over a simmering pot of water. Be careful not to scramble the eggs—mixture should become a thick-ribbony consistency.)
Continue whisking while slowly adding the warmed clarified butter.
Season with a pinch of salt, a few dashes of Worcestershire sauce, Tabasco, and fresh lemon juice.
Remove oysters from the oven, top with hollandaise sauce, and sprinkle some Old Bay Seasoning on top before serving.
Pro tip: If you have a kitchen torch, you can also lightly torch the top of the oysters Rockefeller.