Canada's First Christian Louboutin Flagship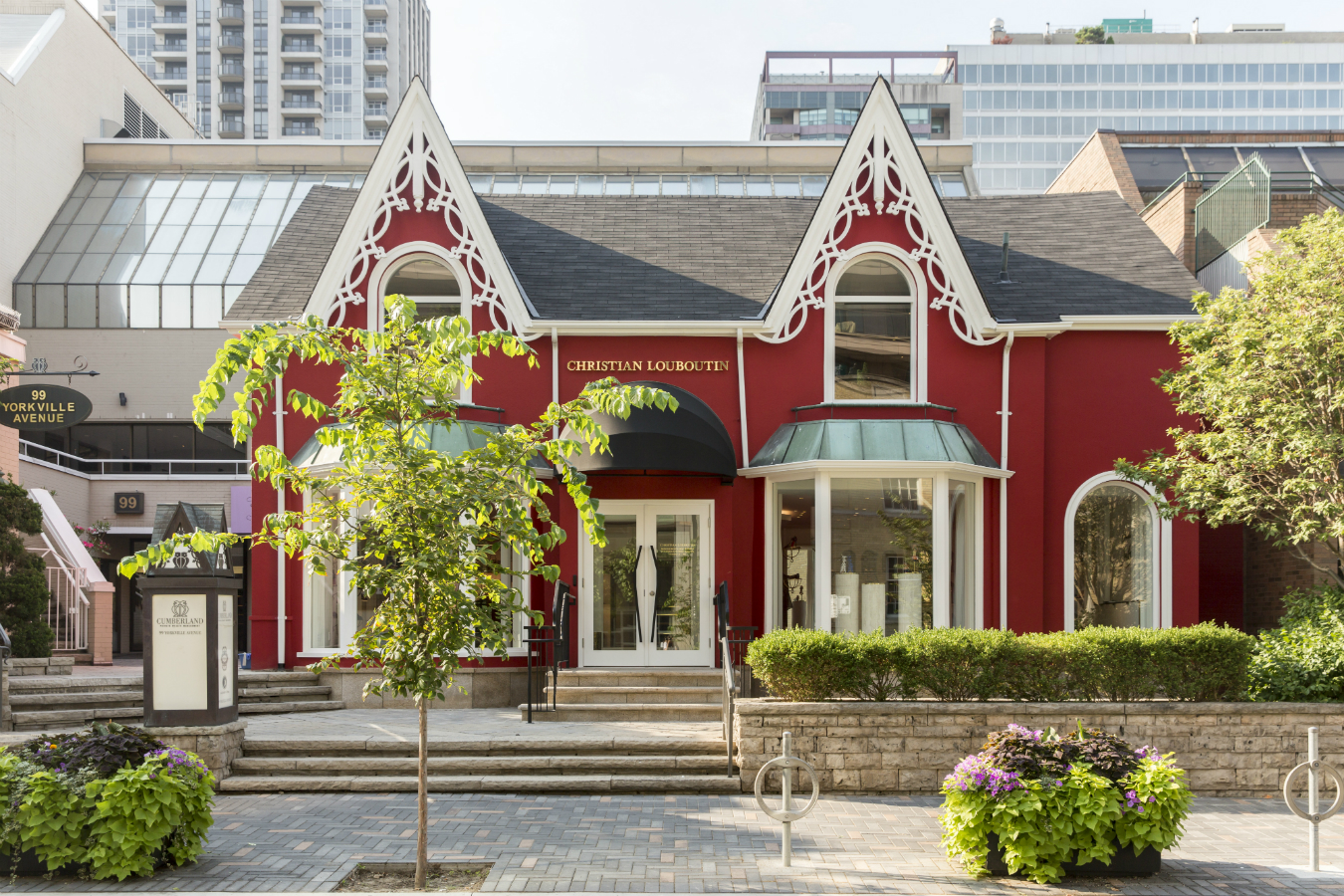 Christian Louboutin's first Canadian flagship arrives this week; a two-floor Yorkville boutique with decor inspired equally by the Victorian era and fairy-tale forests. On the first floor, silver birch-bough wallpaper is offset by pump-laden pedestals and brass tree branches. Upstairs, the men's offerings are set amid darker walnut tones, evoking a canopy-like effect.
To create a space specific to this location, Louboutin has worked once again with the designers at Household, with whom he previously collaborated on retail spaces in Beirut and Paris. Ever involved with the design process of his stores, Louboutin comments, "They are a reflection of me in the area, like an ambassador of sorts, so they need to reflect that in an authentic way."
With a plethora of boutiques across the globe, Louboutin's luxe footwear complements the international atmosphere that he believes Toronto possesses. "I love the energy of the city and the enthusiasm of its people," he says. "I don't think there's a name or word for Canadian style—it feels too limiting…When you are a designer, the nice thing is that people take what you've made and apply it to themselves. They take something and make it their own, and I love to be surprised by what they do with my designs."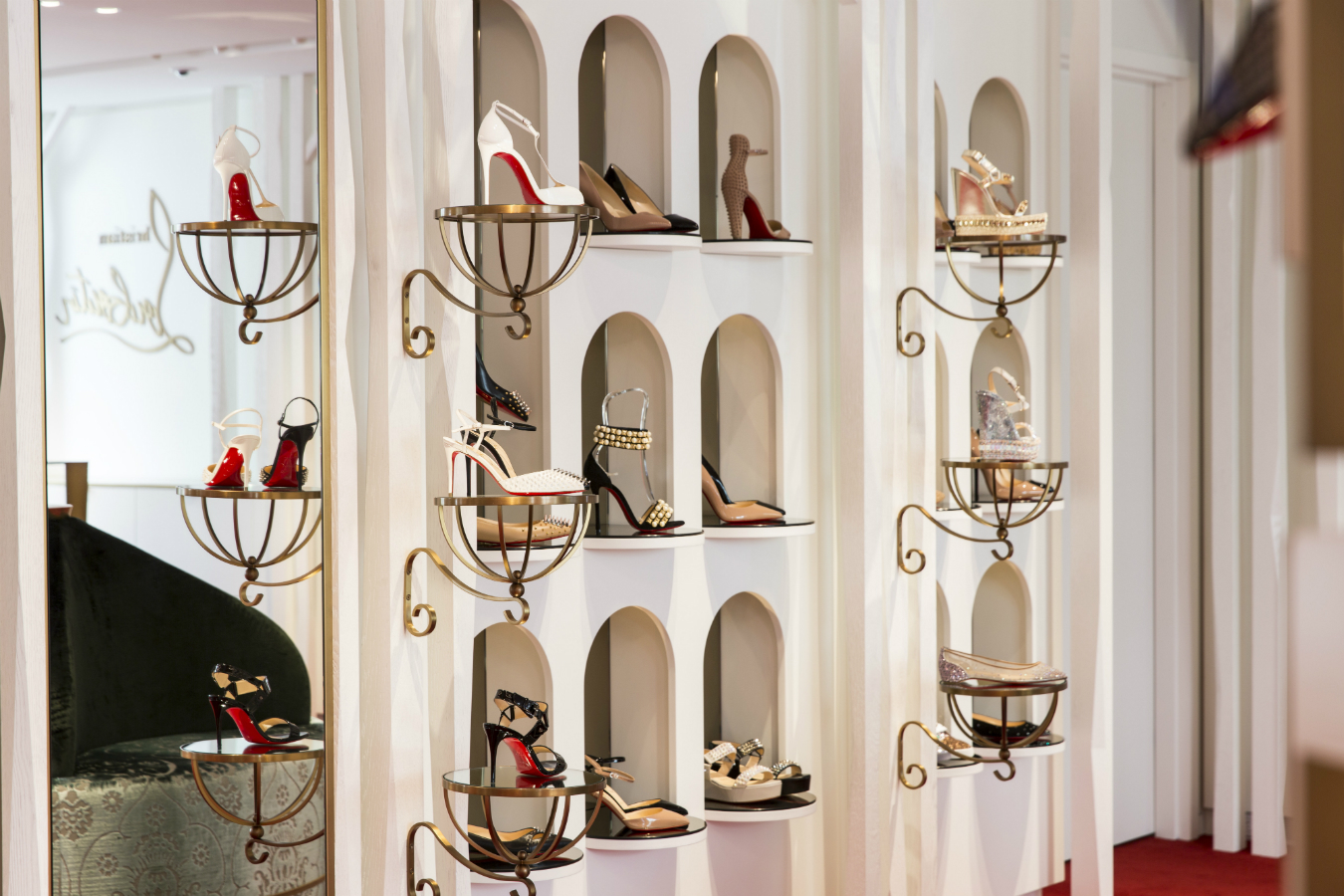 The woodland-themed boutique is distinct from any other Christian Louboutin location, yet the red carpet lining the store leaves no question as to who remains king of this forest.
Christian Louboutin, 99 Yorkville Avenue, Toronto, Ontario.