Twenty7 Luxury Supercar Club
An automotive country club in the GTA.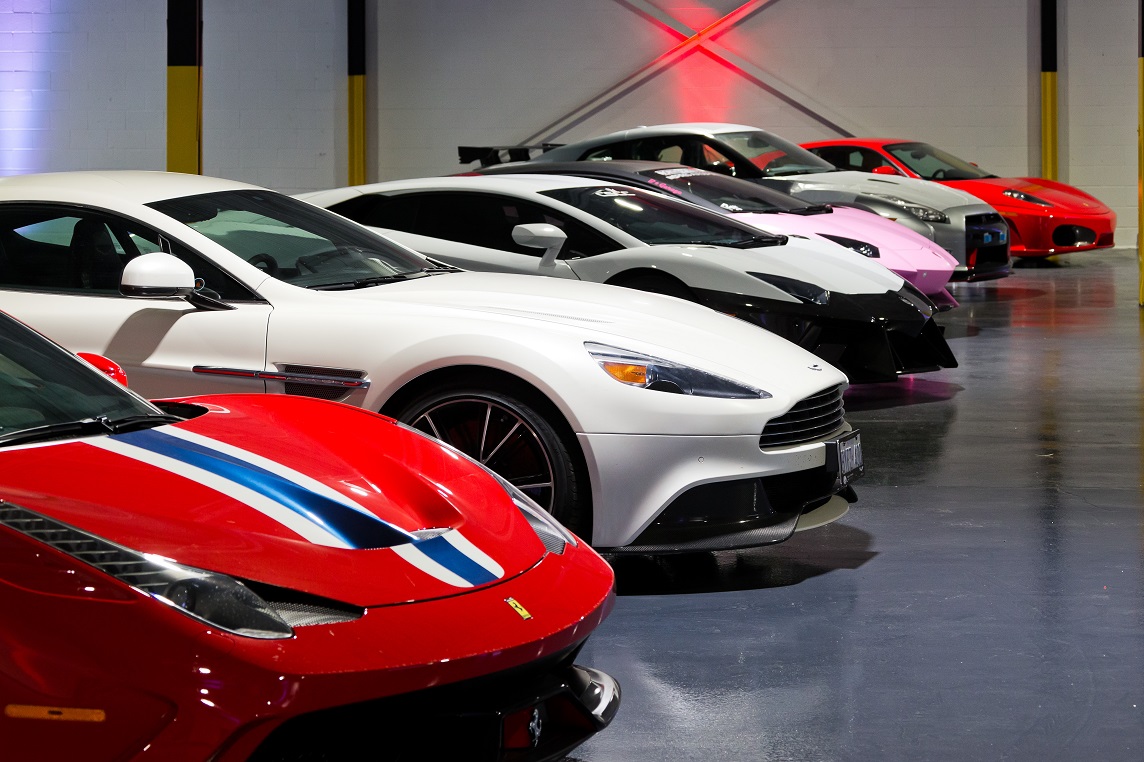 The Twenty7 luxury supercar club is part social scene, part event space, and an unabridged celebration of all-things automotive.
The location of the new club itself is not scenic, nor is it in proximity to exciting driving roads. Quintessential motorsport country clubs are often picturesque, and see racetrack, storage facilities, and clubhouses built together, fostering a play-then-relax atmosphere. Yet Twenty7 represents a departure: tucked away on an industrial block down the street from Pearson International Airport, the modern, open-concept clubhouse is a utilitarian meeting area. It features two boardrooms, racing simulators, a large warehouse-style event space, and two lounges, where ardent car enthusiasts can gather for conventions and to crow over their latest, fabulously high-powered automotive acquisitions.
"To talk about a hobby is one thing, but truly living it as the activity intended is different," says Stephen Robinson, president and founder of Twenty7. "We wanted to make these shared experiences more accessible in addition to fostering a network of like-minded enthusiasts who may not have otherwise crossed paths."
Motorsport naturally plays a key role in the club's roster of offerings—the three-unit performance car fleet, for example, featuring an Audi R8, a Ferrari F430, and a Porsche Cayman S are accessible through membership. But Twenty7's members can also enjoy other cultural events, including networking dinners and cocktail parties, wine tastings, and international meetups. And for the jet set, Twenty7's members can enjoy private park-and-fly service, including secured storage and black car chauffeuring to and fro the clubhouse.
Twenty7 also offers its facilities as venue space for non-members. A seasonal tapas menu, stocked bar, and up to 26,000-square-feet of entertainment room can be serviced by Twenty7's staff—and if the premium lounge is booked, the three-unit performance car fleet will be parked in the room's centre, serving as unique and utterly-Twenty7 décor.
Twenty7, 6380 Northwest Drive, Mississauga, Ontario.