Montreal's Unmissable Hotel Restaurants and Bars
For frequent travellers, it's almost common sense: hotel dining is lackluster and overpriced. The rationale behind this belief is that most hotels prioritize the quality of their accommodations before that of their dining options. Yet increasingly, the tides have turned on hotel dining—it has (thankfully) become more common for hotels to elevate their options to appeal to not only guests, but locals as well. Here, six of the best hotel restaurants and bars that Montreal has to offer.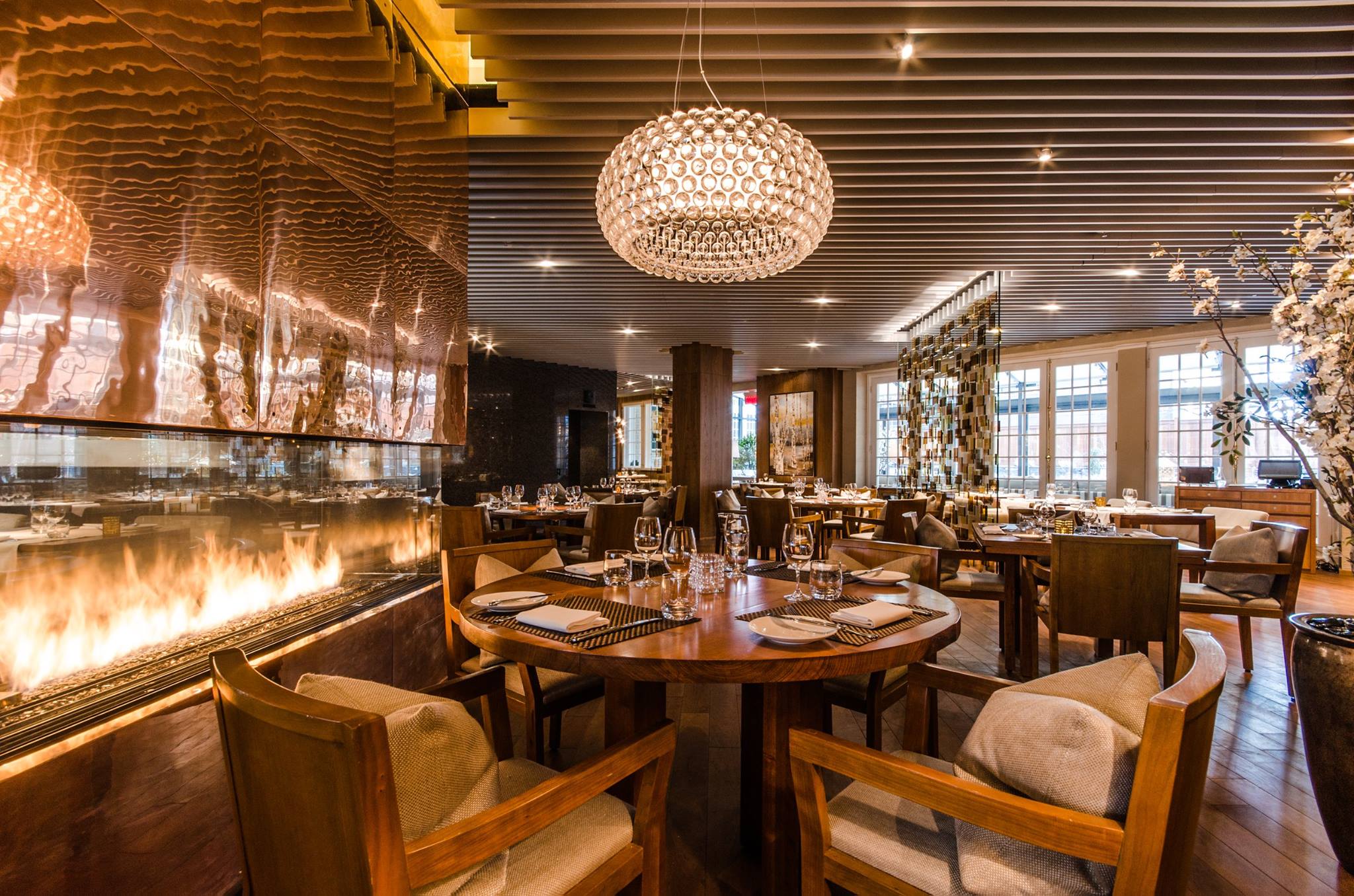 Maison Boulud
Nestled cozily inside the Ritz-Carlton Montreal on glitzy Sherbrooke Street West, Maison Boulud opened in 2012, much to the delight of guests and locals across the city. Three-Michelin-starred chef Daniel Boulud's menu offers everything from classic cuts of steak and black truffle arancini to homemade pasta and fresh madeleines. The elegant dining space is ideal for special occasions, and the unpretentious bar is perfect for a night cap. Tip: Although their expansive wine list is tempting, opt for the signature "Oriental Cosmopolitan," a gorgeous blend of ginger, coriander, and vodka.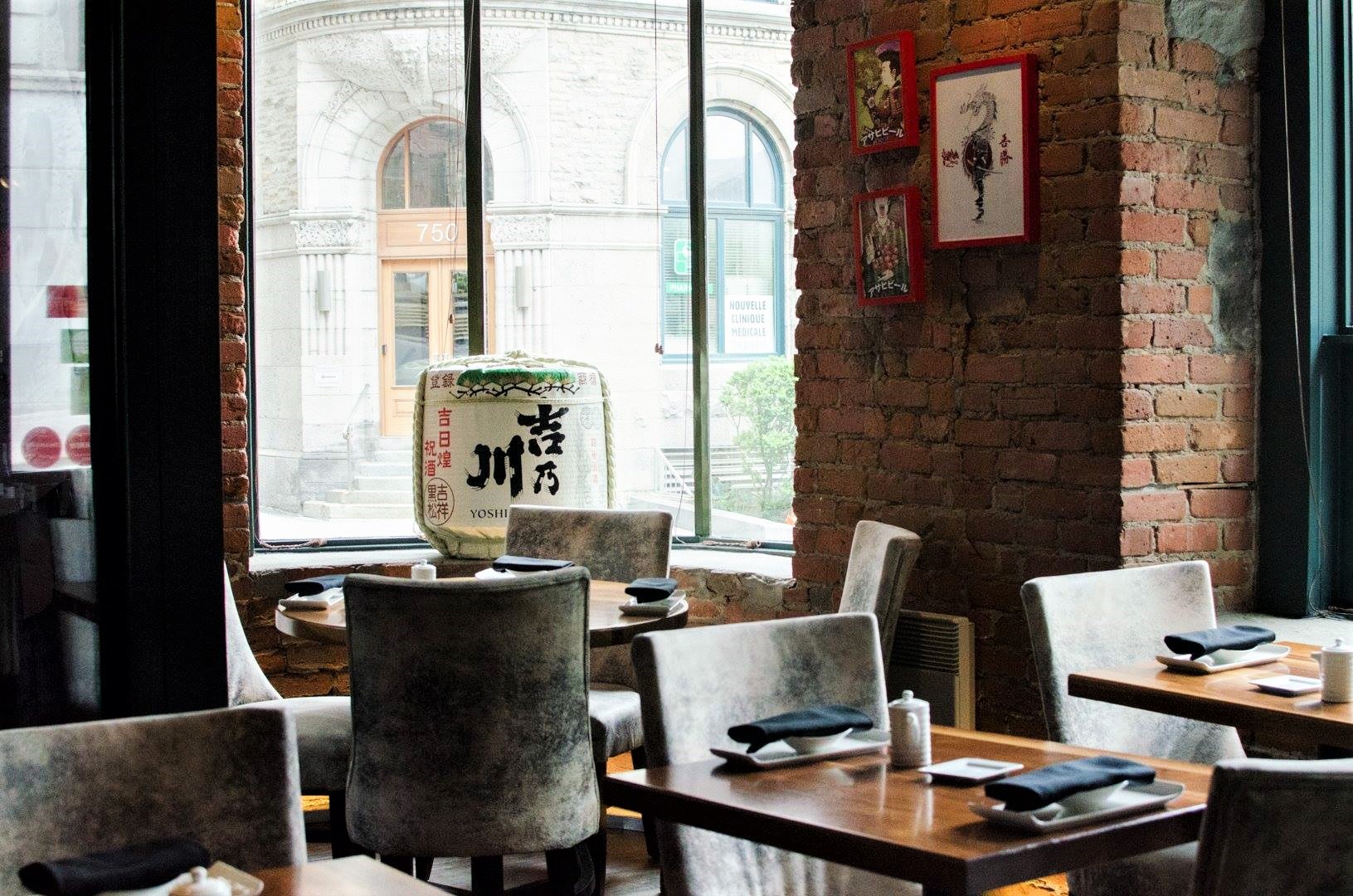 Kyo Bar Japonais
This Japanese izakaya offers a contemporary space in which to slurp noodles and sip sake. The stylish room is located right inside Hotel Place d'Armes, but offers a completely different experience than their terrasse. Whether you're in the mood for a multiple course tasting menu or shared bar bites over beers, Kyo offers an unassuming and well-prepared Japanese fare.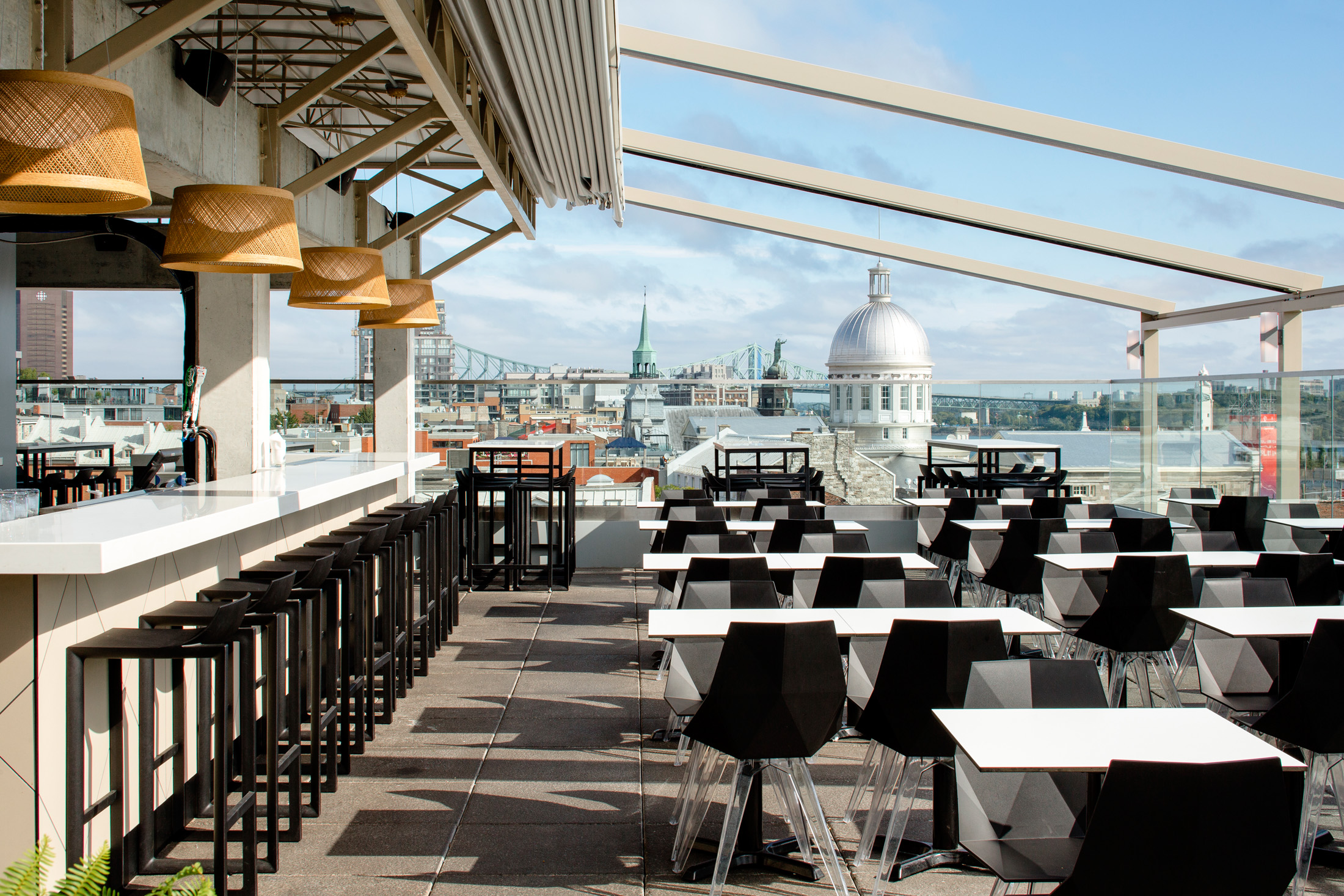 Terrasse William Gray
Located right in the middle of Old Montreal, this lesser-known gem of a restaurant in a contemporary-cool new hotel offers a great escape from the bustling Old Port eight stories below. The seasonal rooftop terrasse allows for sweeping views of Jacques Cartier Bridge and the St. Lawrence River, a cool breeze come summer and of course, an ample wine list and a tasty selection of sharing plates.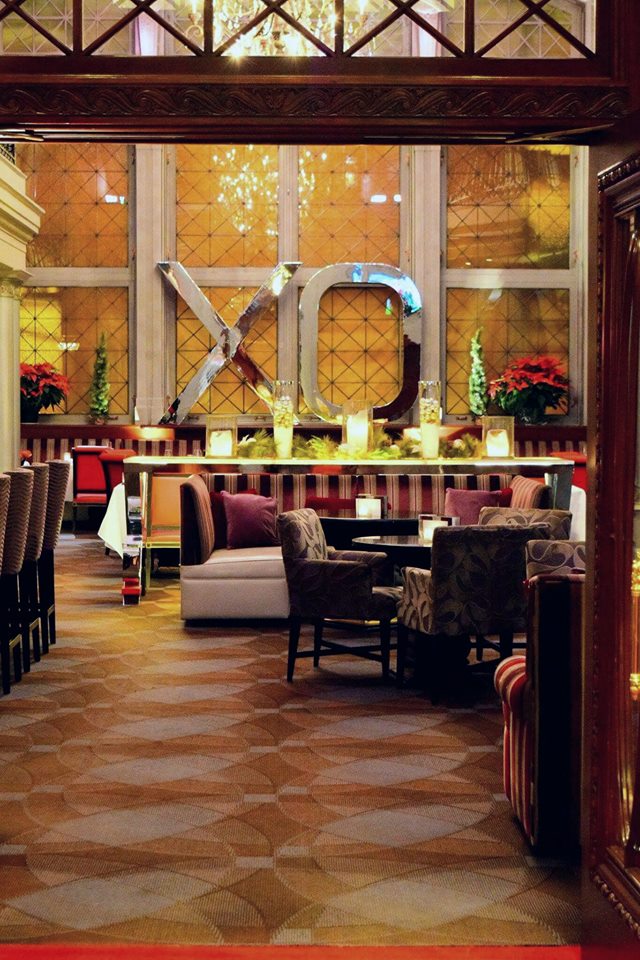 XO Le Restaurant
Known as one of Montreal's best restaurants, you will find this elegant dining space nestled in a former banker's hall in what is now Hotel Le St. James. Chef Julien Robillard's decadent tasting menu is inspired by local ingredients, ensuring that nearly everything on your plate is seasonal and locally sourced.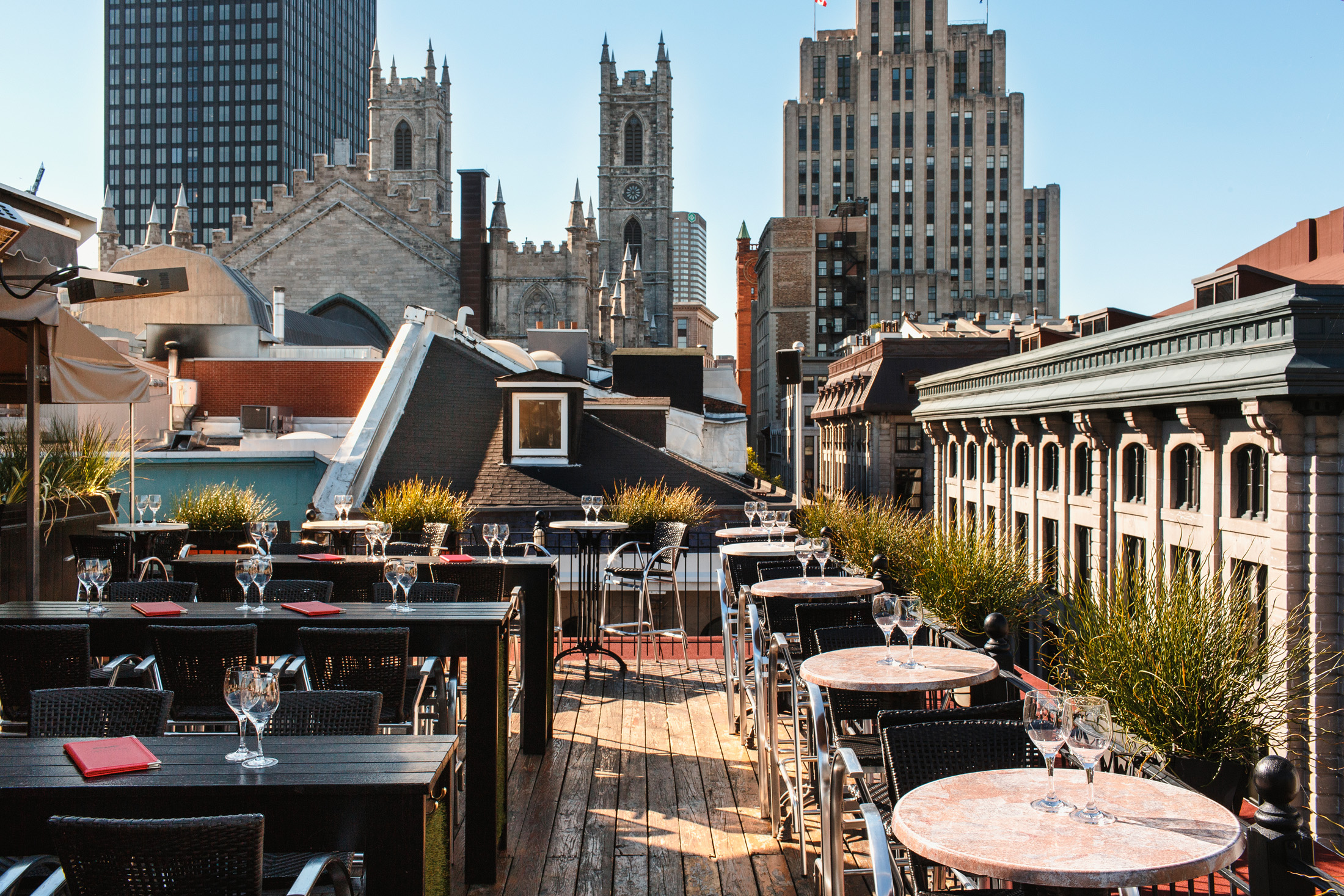 Terrasse Nelligan
While you could stop for a perfectly satisfying bite at Hotel Nelligan's Verses Bistro or Méchant Boeuf Bar, you would be hard pressed to find a cooler venue than Terrasse Nelligan. This unique rooftop terrasse offers a satisfying weekend brunch in the morning, but if sunset views are more your speed, their expansive wine and cocktail list have you covered well into the evening.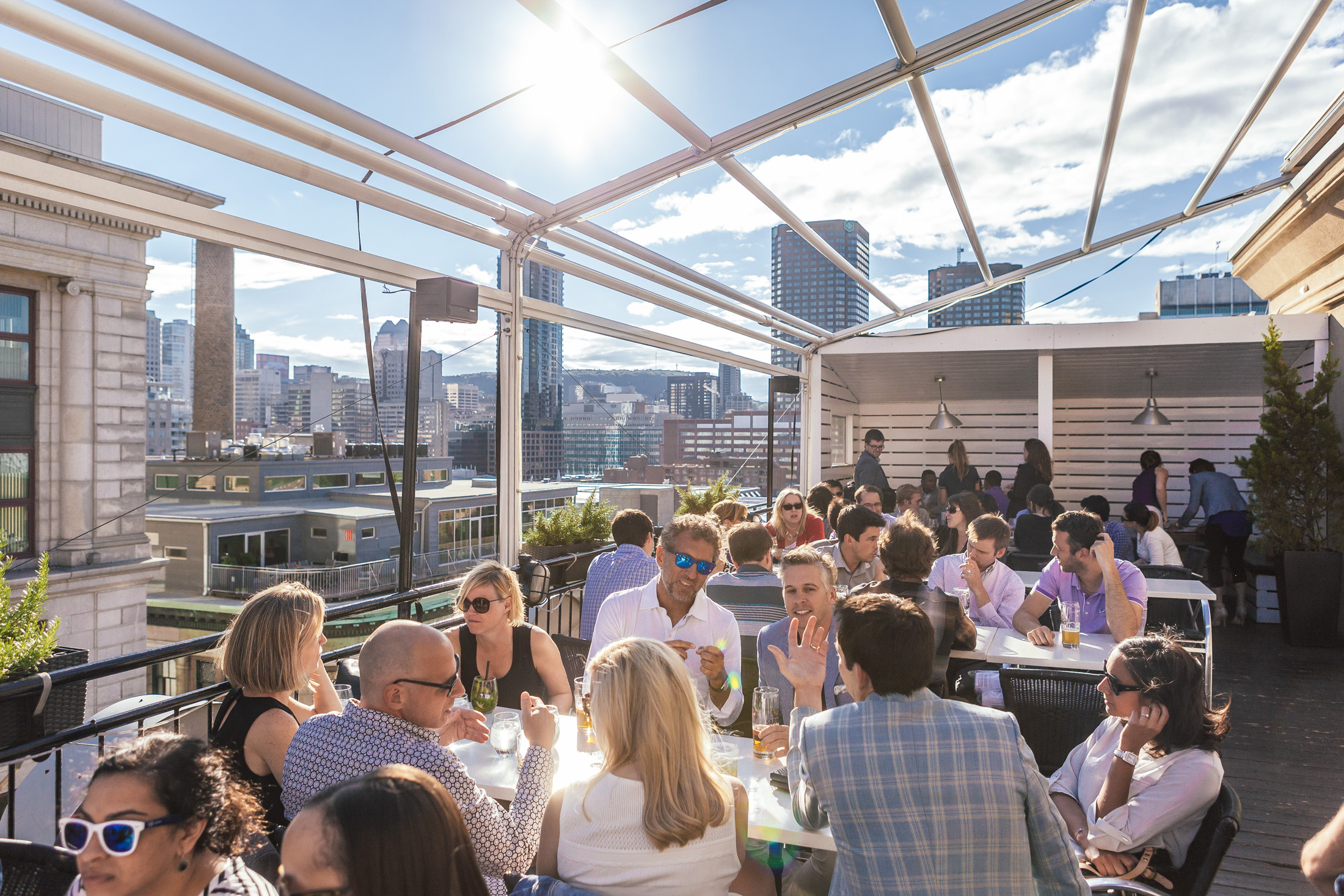 Terrasse Place d'Armes
Head straight to the very top floor of Hôtel Place d'Armes and you will be greeted by this gorgeous bar and lounge. Terrasse Place d'Armes has bragging rights for one of the most unique views in the city. Look to your left for an unobstructed view of Montreal's Notre-Dame Basilica, and to your right for sweeping views of downtown. Once you have selected a vantage point, order a charcuterie board and a glass of white for an unparalleled dining experience.
_________
Never miss a story. Sign up for NUVO's weekly newsletter.