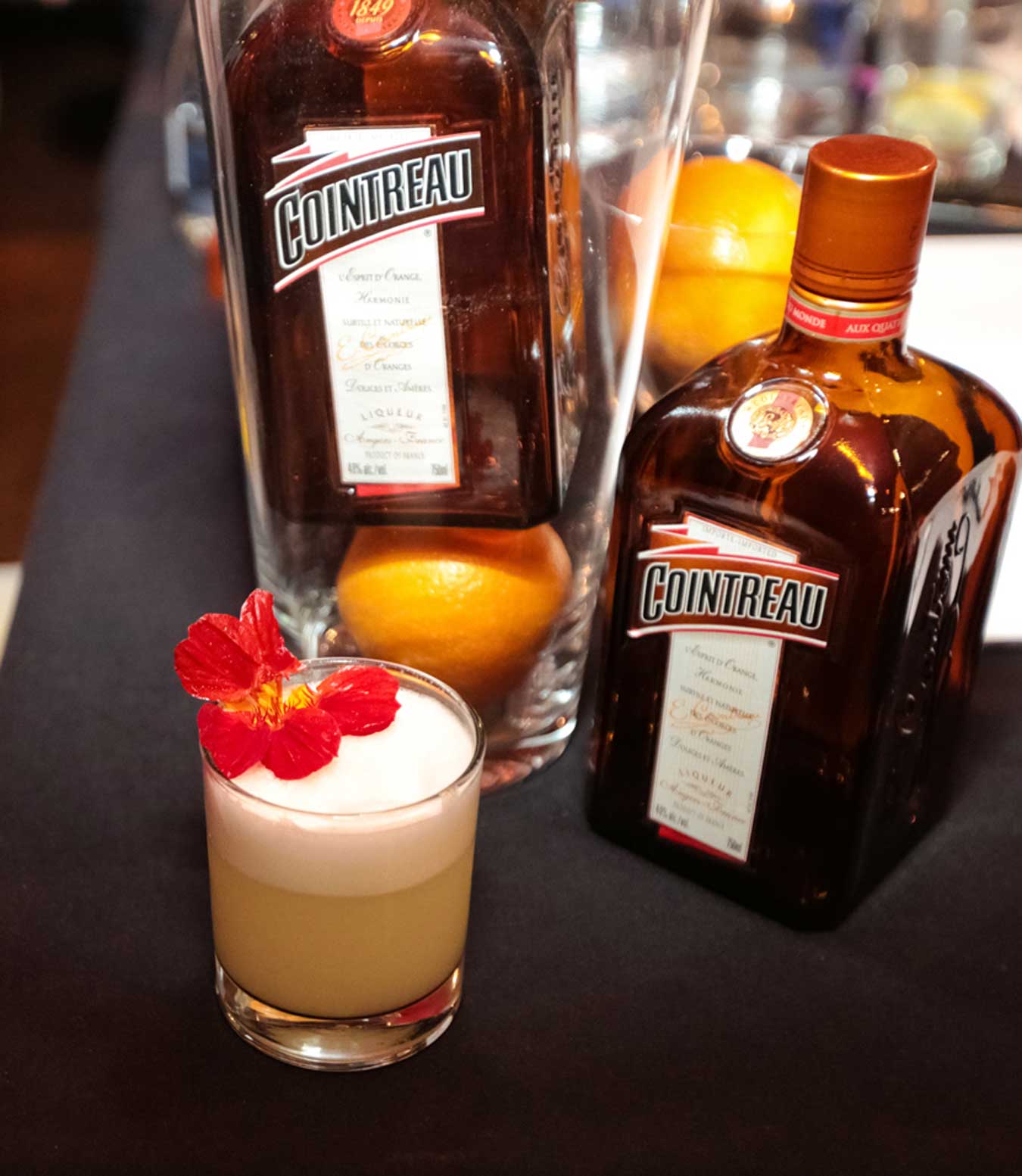 Cointreau is in search of a Canadian muse—the country's most creative female bartender. A nation-wide competition, "Mademoiselle Cointreau", is underway, collecting 10 finalists from Vancouver, Calgary, Toronto, and Montreal to compete in the grand finale in Toronto this December. Each competitor has been tasked with creating a unique recipe centred on Cointreau, specifically the classic Cointreau Fizz cocktail.
The In Memoir cocktail was created by Calgary finalist Madeleine MacDonald of Model Milk bistro.
Ingredients
30 ml Cointreau
30 ml The Botanist Gin
Egg whites (one egg)
30 ml lime juice
22 ml wine syrup
A dash of orange flower water
Method
Combine the ingredients in a cocktail shaker with ice and shake.
Strain into a glass and top with soda water.
Garnish with an edible flower, such as a nasturtium.