Appleton Estate's Oldest Rum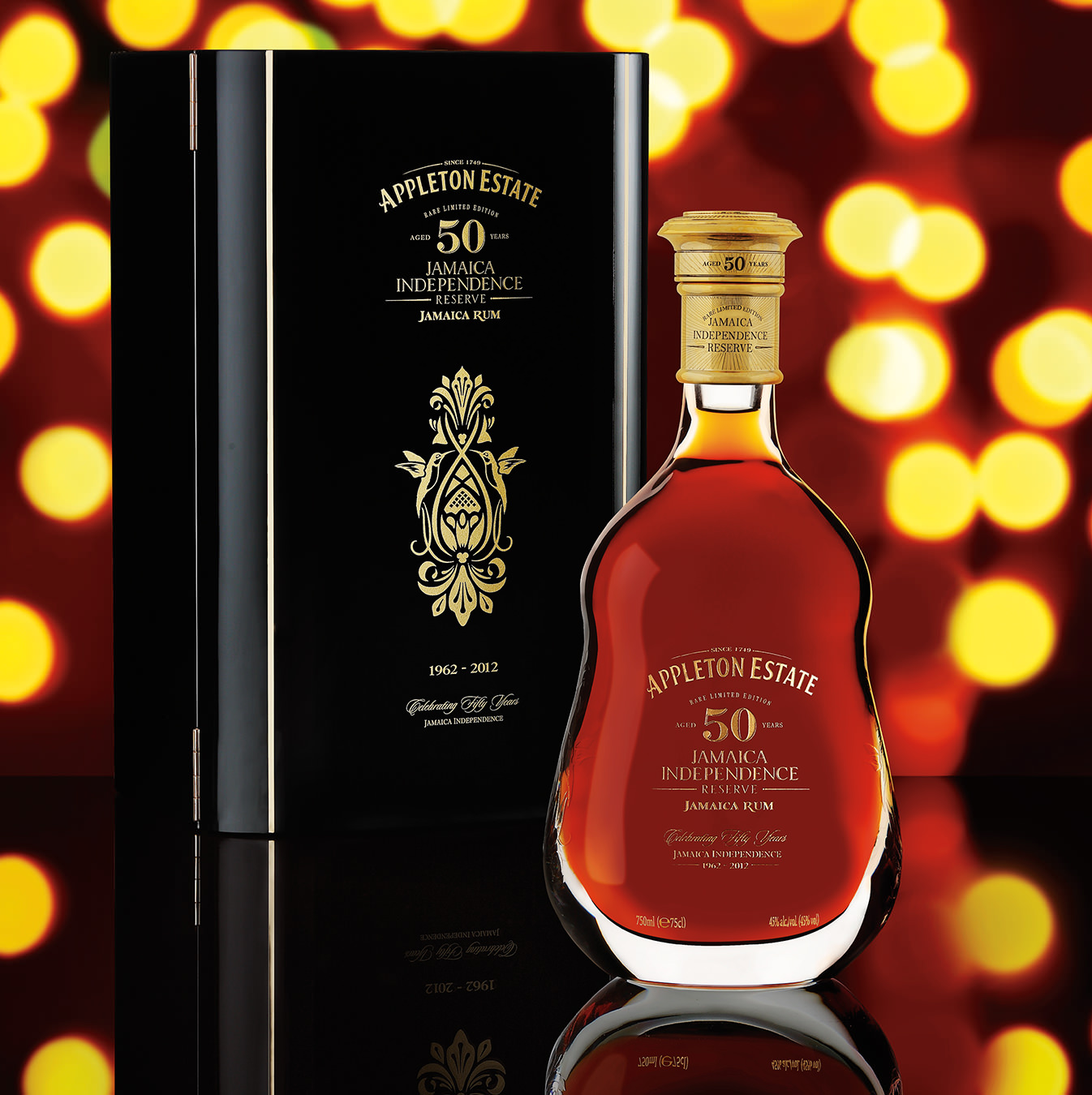 Every morning, Appleton Estate's master blender Joy Spence walks past a row of barrels en route to her office. Those barrels demanded her attention for 25 years, just as they demanded the astute observation of her predecessor for 25 years prior to that. Within the wooden vessels is rum that was carefully distilled and set to rest back in 1962, the year Jamaica gained independence from Great Britain. The liquid inside them has been transferred to bottles and adorned with the Appleton Estate label: "Aged 50 Years—Jamaica Independence Reserve." The forethought and patience of the brand over 50 years has resulted in a spirit that is believed to be the oldest rum for sale in the world.
This special, limited edition release is a symbol of the history of a company that began in Jamaica's Nassau Valley. The brand was founded in 1749 and has been operating in the same location for 263 years. Appleton has changed hands a few times, with previous owners including the family of Chris Blackwell, founder of Island Records.
J. Wray & Nephew remains the current owner of the brand.
"A lot of people might not immediately realize this, but Canada is our number one market for Appleton rum," says Peter Hottmann, Appleton Estate's regional sales and marketing manager of the NAFTA regions. "Jamaica is our number three market, and the reason for the popularity of this brand in Canada spans back well over a century."
Parts of Atlantic Canada are now the largest rum consumers in the world per capita. "Appleton Estate's entry into Canada [in 1987] revolutionized rum sales," says Hottmann. "The majority of rum drinkers had never experienced aged rum. At that time, rum was mostly of the white or silver variety and meant to be neutral, like vodka. Appleton really opened people's eyes to the fact that aged rum is full of spice, nuance, and flavour."
Canada's current love affair with rum has roots stretching back to when sailors passed along the shores of the Atlantic coastline in the early 1800s. They docked in the ports of Nova Scotia and Newfoundland in particular and off-loaded rum from the Caribbean islands in exchange for the necessary food staples of salt fish and cod. After reloading, they then made the journey back down to Jamaica.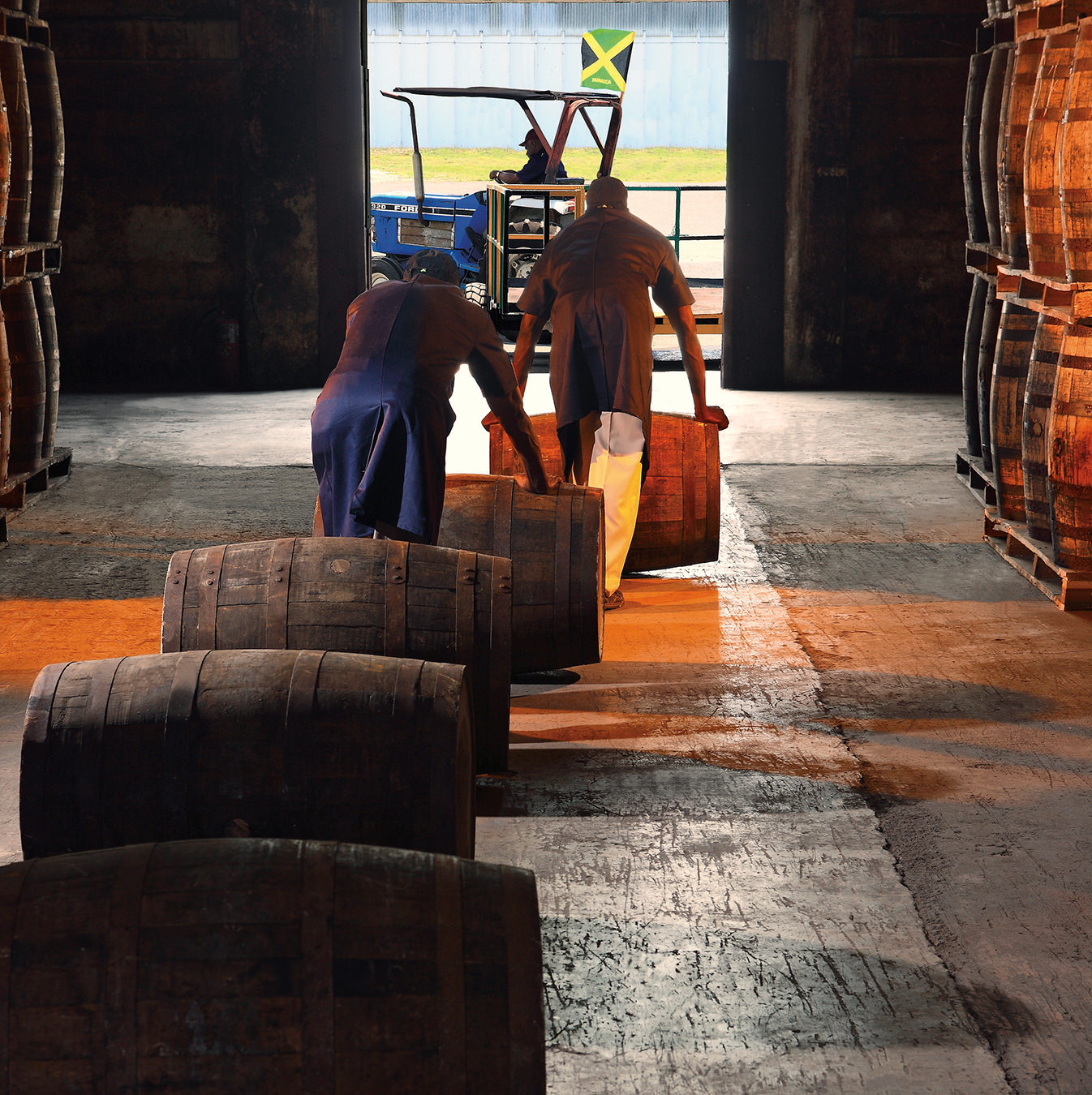 "The national dish of Jamaica today is something called ackee and salt fish," explains Hottmann. "It's a dish that mixes boiled native ackee fruit with salt fish. It was [early settlers in Canada] that introduced Jamaicans to that fish preparation back in the old days of the sailing trade routes."
Although rum shares some aging methods and processes with whisky or bourbon, it's actually a more painstaking process, given the extreme heat and humidity of the tropics. With this particular rum—sitting in barrels for five decades—there was an extreme amount of liquid lost to evaporation.
"Our master blenders kept a careful eye on each barrel," says Hottmann. "When the liquid in a barrel hits a certain point of evaporation, [the barrels] would be combined. Joy Spence uses her olfactory senses to nose every expression of Appleton rum instead of tasting it. It's her nose that tells her when barrels needed to be combined, alerting her to how the wood is influencing the liquid inside. Her nose is crucial to her job." So much so, in fact, that Spence's nose is said to be insured by Lloyd's of London.
"When checking the barrels and evaluating the rums as they age," Spence says, "the nose overrules the chemistry." The anniversary release is a career milestone for Spence and a milestone for rum overall.
"I fell in love with chemistry at the age of 13 and had my mind set on a career as a chemist," says Spence. "Never in my wildest dreams did I think I would be a master blender for one of the most historic and innovative rum distillers in the world. To see the Appleton Estate 50 Year Old Jamaica Rum—Jamaica Independence Reserve launched in all its glory was a moment that I will never forget."
The special edition bottles—$5,000 (U.S.) per 750-millilitre bottle—will be available in 15 markets around the world, including Canada. "Our history, heritage, and time-honoured traditions are extremely important to us, and I am extremely honoured to have been given the opportunity to continue the legacy," says Spence. "I have a passion for blending these exceptional rums and sharing them with the world, and I am extremely proud of all of the rums in the Appleton Estate portfolio. It has been wonderful to be a part of the company that has truly elevated the rum category as a whole."