How to Host an Elegant Picnic
Tips and recipes for dining al fresco.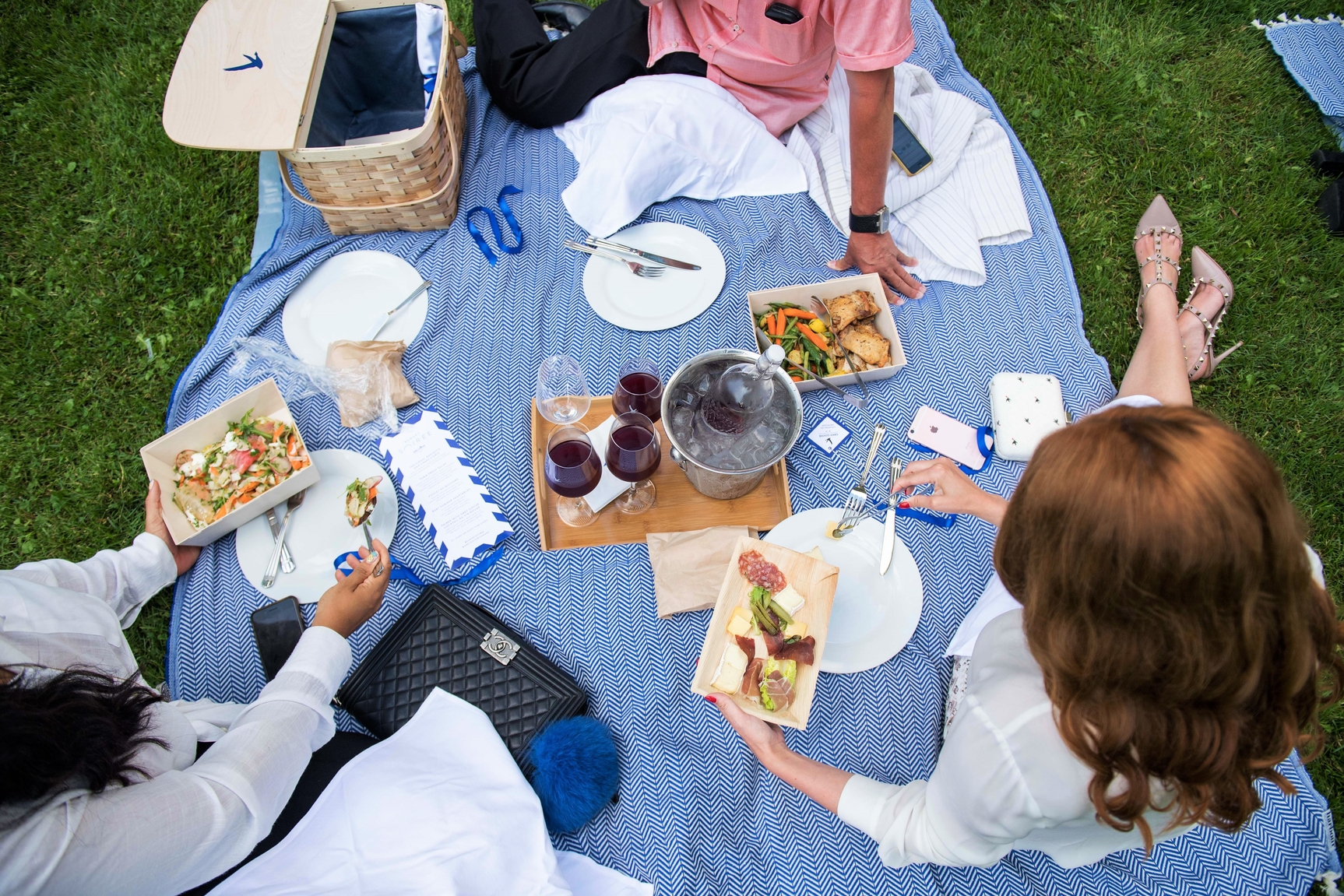 Paris-based, Franco-American chef Justin Kent specializes in throwing elegant picnics. Through his company, Picnics in Paris, Kent creates bespoke baskets for those seeking to sup amid the most famous Parisian landmarks—the Eiffel Tower or River Seine, the Jardin de Luxembourg or Canal St. Martin. But one need not be in the City of Light to be charmed by the simple pleasure of a picnic—they are, after all, an unfailingly romantic way to enjoy warm days (bonus points always allotted to those who bring an extra Pendleton blanket to snuggle under as twilight falls). Be it a date, a family affair, or an unmissable fete like the increasingly popular international Dîner en Blanc events or summer's travelling Grey Goose Sunset Soiree series, Kent shares some insight into what makes a picnic special.
"Use real flatware, plates, and glassware for an elevated experience," suggests Kent. "And present your food on cedar or glass serving plates, wherever possible." These details decisively divide elegant, intentional picnics from the more casual, paper-plate affairs of childhood. But things need not be too fancy—a little rustic charm is part of the appeal, Kent adds. "Make it comfortable. A good rule to follow is to bring at least one blanket for every two to four guests." Of course, location is significant: a shady spot a given for sunnier days, and a lovely view a must, but this is ultimately a meal and so on to the main event—the food. Here, Kent offers recipes for an entire French meal: goat cheese salad, mustard-sauced chicken, and a sparkling cocktail to toast to the joys of dining outdoors. Bon appétit.
_________
Never miss a story. Sign up for NUVO's weekly newsletter, here.