Chef Jacob Kent's Perfect Ham Croquetas
Como Taperia's freshest frito.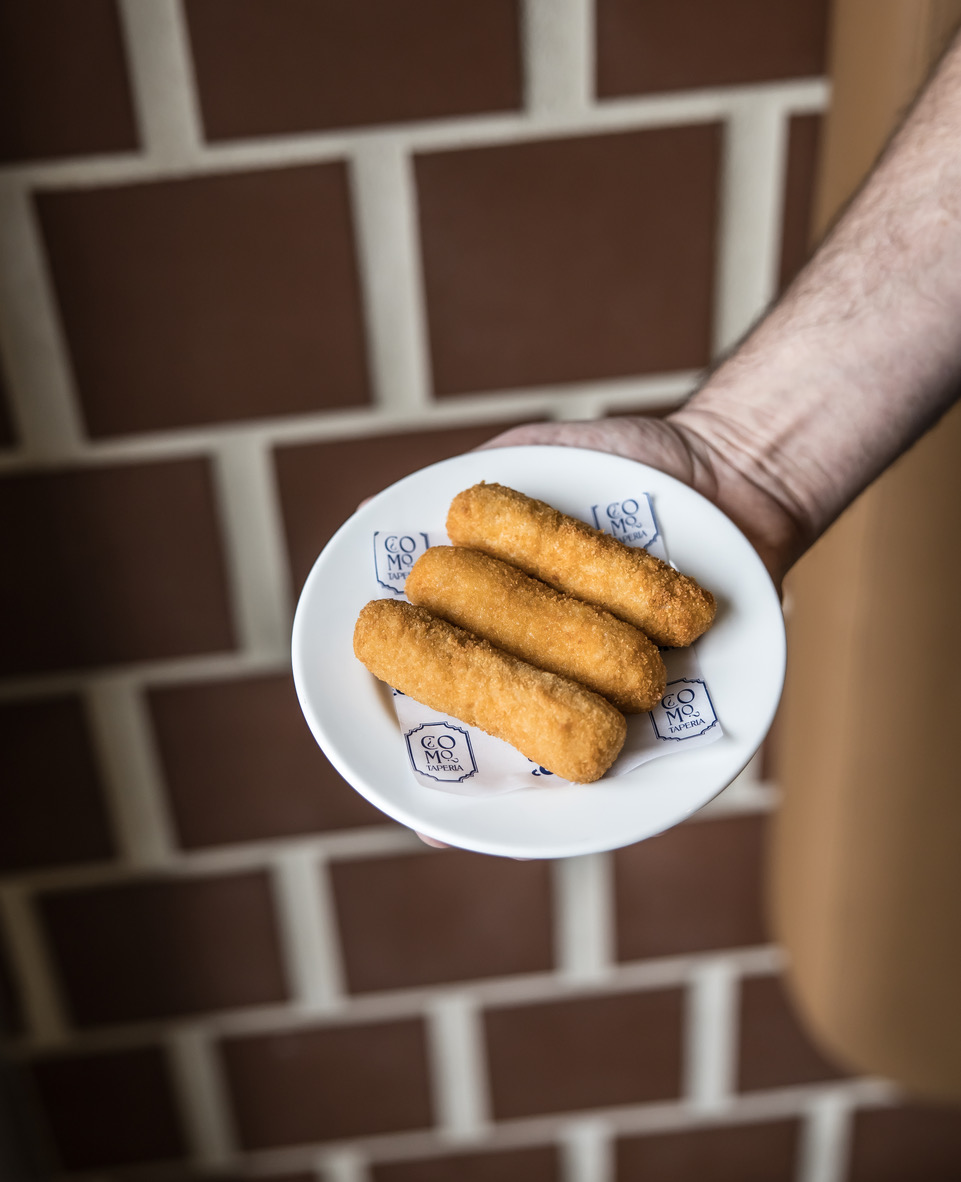 ¿Como Taperia? has made serious waves in the Vancouver food scene since opening in 2018. With its authentic Spanish fare, ¿Como?, as it's affectionately called by Vancouverites, never fails to bring a bit of Iberian sunshine to the sometimes dreary city. This week, ¿Como?'s executive chef Jacob Kent is offering NUVO readers a bit of that heat at home with his recipe for the most perfect tapa, ham croquetas. These tasty little fritos are the ideal way to start any meal alongside an ice-cold glass of cava. Where do you get the finest cava in Vancouver, you might ask? Como has you covered.
Ingredients
1 litre milk
1 bay leaf
1/2 onion, sliced
200 grams jamón or ham, diced small
120 grams butter
2 tablespoons olive oil
115 grams flour, sifted, plus extra for coating
Black pepper
Salt
1 teaspoon nutmeg
5 eggs, beaten
200 grams panko breadcrumbs
Canola or sunflower oil for frying
Method
Steep milk, bay leaf, and onion on very low heat for 1 hour, making sure not to boil. Strain and keep warm.
Sweat jamón or ham in butter and olive oil in a pan until the fat is rendered. Add 115 grams of flour and continue to cook on low for about 10 minutes, stirring frequently. Gradually add the warm milk. Beat the mixture so no lumps form. Cook for a further 10 minutes. Add a bit more milk if it starts to split.
Season with pepper, salt, and nutmeg. Cool on a tray covered with cling wrap and chill overnight or for at least three hours.
Put the extra flour, beaten eggs, and breadcrumbs in three separate shallow bowls.
Take out about 35 grams of the chilled jamón/ham mixture and roll into your preferred shape (oval or round). Repeat with the rest of the mixture to make around 30 croquetas.
Roll each piece first in flour, then egg, and finally the breadcrumbs, coating them all over. Once breaded, you can freeze some for later.
Heat oil to 180°C in a deep fryer. If you are using a saucepan, fill it one-third full with oil and heat until a cube of bread browns in 40 to 45 seconds. Add a few croquetas at a time and fry for 2 minutes, until golden all over. Drain on paper towel and keep while you cook the rest.