The Rich Diversity of Canada's Top Wines
What an icon wine is and what it isn't.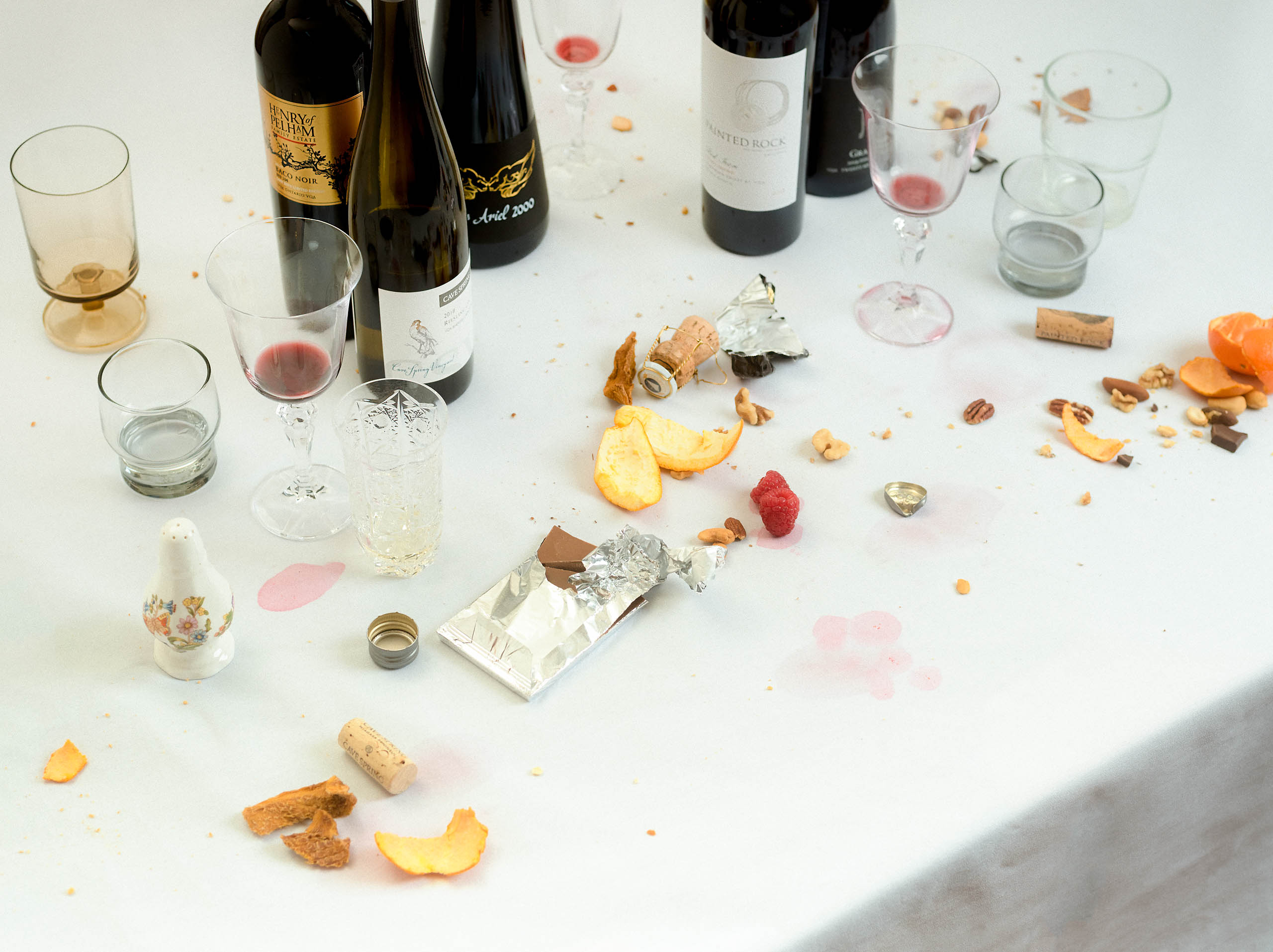 Many wineries, especially in New World regions, make what they call an icon wine. It is generally a limited-production red wine, the most expensive in a producer's portfolio, and it sometimes comes in a bottle that's heavier than the winery's other bottles, as if to alert consumers to the wine's gravitas.
Examples of icon wines (even if they're not called that by their producers) are Grange by Penfolds in Australia, Seña by Viñedo Chadwick in Chile, Rubicon by Inglenook in California, and Icono by Luigi Bosca in Argentina. Many of these and other icon wines are blends of red Bordeaux grapes, while others are single Bordeaux varietal wines. The preference for red is related to the pricing: throughout the world, wineries generally price their red wines higher than their white wines at the same quality level.
You could add high quality to the attributes of an icon wine because it should sit at the pinnacle of any winery's offerings. Wine critic John Schreiner writes of British Columbia's icon wines that they are simply "the very best wine a producer can make." Yet some critics are less positive and characterize wines marketed as icons as full bodied, somewhat fruitily sweet, heavily oaked, and heavily bottled. They are made in limited quantities, they say, to push up prices and attract consumers who want the cachet of owning rare wines. Although not referring to Canadian wines, English wine writer Jamie Goode noted of icon wines: "My chief problem is that they are usually really uninteresting wines, with dollops of ripe fruit, lots of expensive oak, and bags of ego."
In Canada the term "icon wine" is rarely used, but almost all producers make a flagship wine they could call an icon if they wanted to. Okanagan Valley's Painted Rock Estate actually brands its top blend of Bordeaux varieties Red Icon, while Mt. Boucherie Estate describes Summit, a red blend, as "the pinnacle of everything we do." All such wines are made in limited volumes largely because most Canadian wineries are small producers. In wineries throughout the world, the higher up the quality scale, the fewer bottles are made. When wineries are small to start with, production of top wines is inevitably very limited.
Many of these Canadian wines are blends of red Bordeaux varieties. Le Grand Vin 2017, the elegant and structured wine made by Osoyoos Larose in Okanagan Valley, brings together merlot, cabernet franc, cabernet sauvignon, petit verdot, and malbec, while in the neighbouring Similkameen Valley, Vanessa Meritage 2018 draws on cabernet sauvignon, cabernet franc, and merlot for a well-balanced and flavourful wine. Some producers rely on a single Bordeaux variety. Cabernet Sauvignon Reserve 2019 from North 42 Degrees, a small Ontario producer in Lake Erie North Shore region, is medium in body with excellent fruit and balance.
In Canada the term "icon wine" is rarely used, but almost all producers make a flagship wine they could call an icon if they wanted to.
But making red wine as a standard bearer can be risky in regions where the climate is better suited to producing white wine. British Columbia's Okanagan Valley, especially the southern zones, is ideal for the production of substantial, concentrated red wines, but Ontario's Niagara Peninsula is better known for its whites.
While some Niagara wineries choose red wines made from the Bordeaux varieties as their best, others opt for varieties that ripen more reliably. Flat Rock Cellars offers Gravity Pinot Noir 2019 from the Twenty Mile Bench sub-appellation, and Creekside Estate puts up Unbroken Press Syrah Reserve 2016. There is, daringly, even a hybrid red variety among Ontario's top wines: Henry of Pelham Lost Boys Baco Noir 2020. That winery gave baco noir, previously much scorned as a wine grape, a new respectability, and this wine is full flavoured, structured, and balanced. It seems likely that Niagara wineries will embrace more cabernet franc, a red variety that generally ripens more successfully than cabernet sauvignon. Kacaba Vineyards already does so, with Reserve Cabernet Franc 2018.
Others play to their strength when that is white wine. Cave Spring first earned its reputation from fine rieslings, and its current highest example is CSV Riesling 2018 from the Beamsville Bench sub-appellation. It's an elegant wine with well-defined fruit and perfectly calibrated acidity.
Then there are the real outliers, such as two fine sparkling wines from the Okanagan Valley. One is Township 7's Sirius 2015, a beautiful traditional-method wine made from pinot noir and chardonnay. The other is from Stephen Cipes' Summerhill Pyramid Winery, where some of the wines are aged in a pyramid said to transmit a certain energy to them. Two of Summerhill's top wines are "pyramid-cellared" traditional-method sparkling wines, Gabriel and Ariel, and both are noted for extended aging on lees before being disgorged. Cipes Ariel 2000, the current offering, is made from pinot noir, chardonnay, and pinot meunier and was aged for more than 17 years on lees. (For comparison, the minimum aging period for vintage-labelled champagne is three years.)
Taken as a group, the top wines from many of Canada's wineries are more diverse than the broad characterization of icon wines might lead us to expect. They tend to be red wines and full bodied, but there are exceptions. Among the reds are plenty where the intensity is moderate and the use of oak is subtle; none shows the oakiness that puts many consumers off. While there are some heavy bottles among them, most have not gone that way.
The key characteristic of these wines is their drinkability. Almost without exception, these and other top wines from Canadian producers are balanced, well structured, and well made. They might or might not be marketed as icon wines, and consumers might or might not buy them for their scarcity value, but there is no doubt they will be appreciated for their quality.