Fermenting with Noma's David Zilber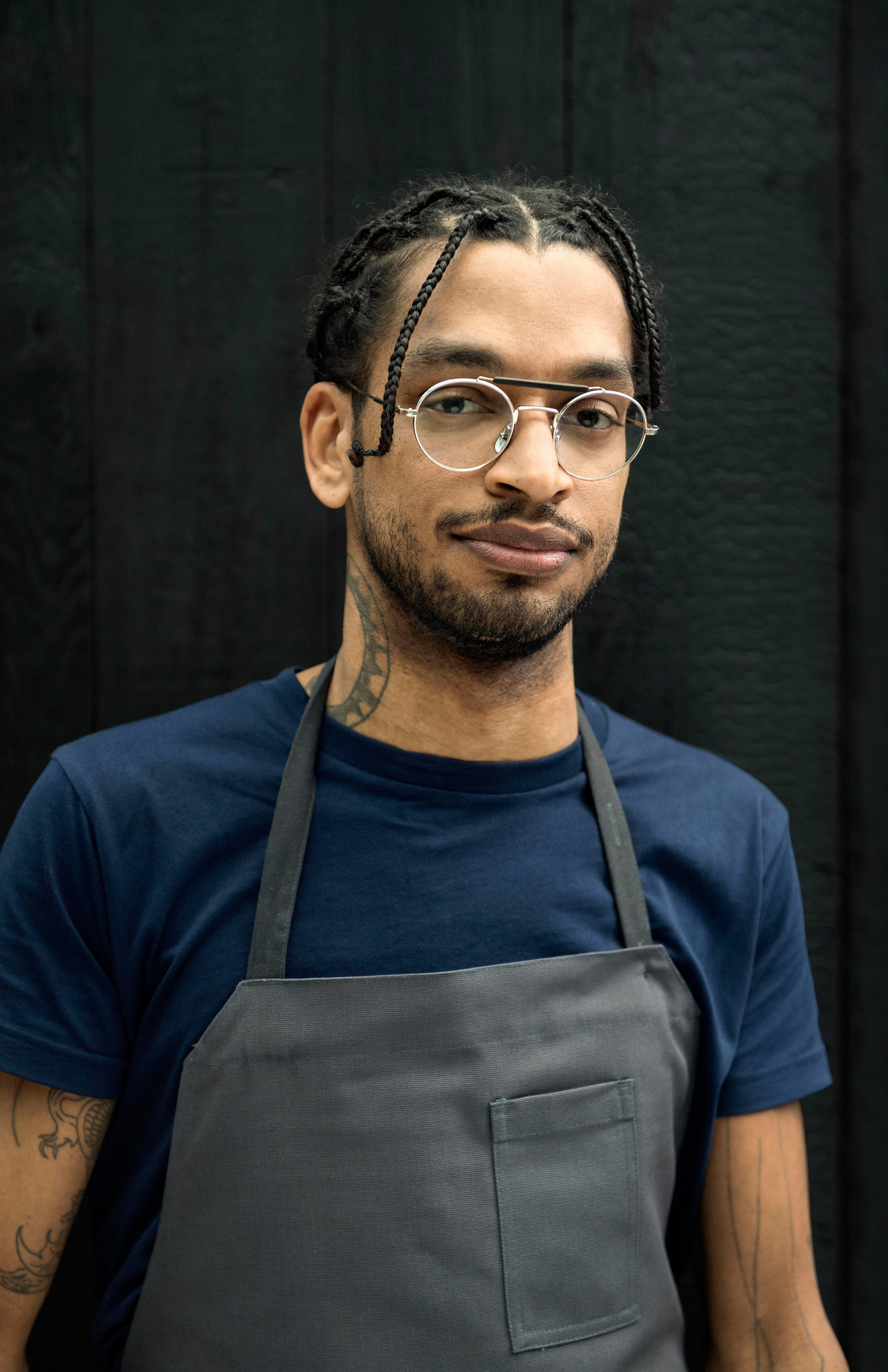 Nearly two years ago, Copenhagen's remarkable Noma restaurant went on hiatus while its new Bjarke Ingels–designed space, open as of February, was under construction. It's hard to tell who was happiest to see Noma return—food lovers and members of the media enthralled by chef René Redzepi's vision of Nordic cuisine as hyper-local high craft, or the Noma team, now in possession of a singular space a kilometre northeast of the once-derelict dockside lot where it all began in 2003. One team member who was thoroughly excited to work in his new environment was Noma's head of fermentation, David Zilber; the Toronto-born 32-year-old had been given the golden task of designing the restaurant's fermentation laboratory, dedicated to delicious applications of bacteria, fungi, and enzymes. To Zilber, the lab is a dream incarnate. "I don't mean to be cocky," he says, "but it's fucking amazing."
It's true—behind the big glass doors of the stand-alone building (one of seven on the new Noma's campus-like property) is a kitchen stocked with the gadgets Zilber uses to concoct his culinary experiments: a centrifuge, a rotary evaporator, an ultrasonic homogenizer capable of emulsifying oil and water, and a supercritical fluid extractor—the latter technology borrowed from the perfume industry and used to isolate scents. Nine adjacent temperature-controlled rooms with and without humidity systems are calibrated to provide the ideal environment for the cultures multiplying within—be they garums, vinegars, misos, black fruits, or lactic ferments. The rooms all have their own smell. The miso room has a scent of umami and caramelization; the garum room is earthy and funky.
"It's about looking at tradition, understanding tradition, and saying, 'I'm going to turn tradition upside down.' "
Here is where Zilber pursues his projects, which adhere to the culinary research and development mandate that has been core to Noma's identity since the restaurant partnered with the University of Copenhagen to found the Nordic Food Lab in 2008. "Noma has been pursuing R&D at a very high level. I don't just mean like trying new things, I mean like dedicating research—pure academic research to the task of understanding food and making new food," says Zilber of his work, which he says has no average day. "I used to be the sous-chef at Hawksworth Restaurant [in Vancouver], and that was predictable. That was like you come in [and] you prep, you work dinner service, you run the pass, you feed a lot of people, you go home. The things I do in the lab are not done at other restaurants—it is an insane production facility at the highest level. It is 100 per cent unique."
It's not the technique of fermentation that makes Zilber's work unusual—for centuries, people have enlisted the help of microbes to turn our juice into wine, our cabbage into kimchi, and our soy into sauce. Rather, it's the Nordic ingredients he uses and the unconventional processes he experiments with that elevate his craft. "It's about looking at tradition, understanding tradition, and saying, 'I'm going to turn tradition upside down,' " he says. "We make an a-traditional version of shoyu, Japanese soy sauce, but we can't call it soy sauce because it's not made with soy. We make it with yellow peas from Denmark and Danish wheat, and koji—a fungus that turns grains into a fermentable product like malt… We have a fish sauce made with shrimp and roses that's two and a half years old." He's made a Scandinavian pea and barley miso, a coffee ground–based shoyu, black hazelnuts, and all manner of things infused with the savoury depth and complexity signature to fermented foods.
Yet even if you manage to book a coveted table at Noma, you won't come close to tasting all of Zilber's microbial magic. "Only really the top 3 per cent of what we make makes it onto the menu," he explains. (Still, the fact that ferments nonetheless appear in almost every Noma dish speaks volumes about what he produces.) "There are only so many spots on a menu and you don't want to be redundant and to belabour the point. And it's not like the menu necessitates needing to use all the ferments from the lab. The food at Noma is its own creative thing and if it uses ingredients from the lab, great." If it doesn't, the recipe will go straight into Zilber's book.
Out in October, Foundations of Flavor: The Noma Guide to Fermentation, co-written by Zilber and Redzepi, is a tome containing 500 photographs and 100 thoroughly tested recipes. "I understand fermentation through the lens of evolutionary biology, and I tried to sneak in as much of my views on how I see fermentation as possible," says Zilber. But there is no need to be intimidated by his high-minded approach: the book is geared to the home cook—no supercritical fluid extractor required.
Photos from Foundations of Flavor: The Noma Guide to Fermentation by David Zilber and René Redzepi, shot by Evan Sung.
_________
Never miss a story. Sign up for NUVO's weekly newsletter, here.