Wine and Dynasty: Primum Familae Vini
If your Latin is rusty, Primum Familiae Vini—the alliance of Europe's most prestigious and quality-driven family-owned wine producers—might look like First Families of Wine. In fact it means something like: First and Foremost Families of Wine. The name aims not to make an explicit point about being the top of the heap, like a first family, but to stress that these wineries are owned by families, rather than corporations.
Family and lineage have sold wine for years. Many European wines are marketed as being made by families that can trace their winemaking roots back three, four, or more centuries, and New World wineries also use the device. California's E. & J. Gallo advertises the fact that four generations of the family are actively working in the business. Even though there's no discernible consumer prejudice against wineries owned by corporations, the association of wine with family and lineage has cachet. It implies continuity, knowledge, and responsibility for quality that are handed down from one generation to the next.
The Primum Familiae Vini alliance of wine producers was founded in 1991 by Robert Drouhin, then head and third-generation member of a French family that began to produce wine in Burgundy in 1880, and Miguel Torres, a member of the fourth generation of a Spanish family that founded a winery in Catalonia in 1870. A casual discussion of common interests led them to think that an alliance of family wine producers such as themselves could work together. They invited 10 other families to join them.
The group currently has 11 members, one short of the planned dozen; since 1991, two families had to resign when they sold their companies, and another has come on board. The present members make wine in France, Italy, Germany, Portugal, and Spain. They include families whose wineries bear their names, like Antinori, Hugel, and Joseph Drouhin, and others whose do not, like the British Symington family, which owns Warre's, Dow's, Graham's, and other port houses; the della Rocchetta family, which owns Sassicaia (the Super Tuscan wine), and other brands; and the Álvarez family, which owns Vega-Sicilia in Spain.
As for generational depth, just over half of the families in Primum Familiae Vini started making wine in the 19th century, and three earlier. The oldest is Antinori, which dates its debut in wine back 26 generations to 1385, when Giovanni di Piero Antinori joined the Winemakers Guild of Florence. The baby of the group is the Perrin family, which acquired the Château de Beaucastel, one of Châteauneuf-du-Pape's most prestigious estates, as recently as 1909, a mere five generations ago. Primum Familiae Vini has several purposes. Representatives of each family get together for a three-day meeting each year, which Hubert de Billy, of the Pol Roger champagne house, says his children and nephews are always fighting to attend.
Rupert Symington describes Primum Familiae Vini as a "last line of defence against the corporatization of wine" and its members as "guardians of a tradition." The member families, he says, share the belief that wine businesses are best run by families that are able to pass on their knowledge—of the land, of processes, and of communities—from one generation to the next. Being a family, adds Thomas Perrin, "gives the capacity to do things differently, as you don't need to report to anyone."
For all that the members of the Primum Familiae Vini have accomplished, they are producers who are focused on their individual wines. The challenges facing champagne are different from those facing port, and selling German rieslings is a far cry from selling Super Tuscans. Perhaps the reason they work so well together is that none really competes with others in the highly differentiated global wine market.
Some, like de Billy of Pol Roger champagne, represent wines that go from strength to strength; at more than 300 million bottles, champagne sales in 2014 were the second highest on record. But prosecco now outsells champagne. When de Billy says that champagne is "the leader of the sparkling wine world," and that he expects it to continue that way, he is probably talking about prestige. Yet he acknowledges that champagne houses must work to achieve better quality, and he's not happy with the cheaper champagnes flooding the market. "The fight for cheap champagne is bad for the image," he says.
Rupert Symington describes Primum Familiae Vini as a "last line of defence against the corporatization of wine" and its members as "guardians of tradition."
In contrast to buoyant champagne sales, port has been facing strong headwinds. Symington notes that port was extremely popular for two centuries, and now has a new status: if champagne is the celebration wine, port is the relaxation wine. It is also food-friendly, as conditions in the Douro Valley (where port grapes are grown) promote good acidity, and the Symingtons have been dialling back the sweetness in their ports. Is Symington worried about the future of port? "I'm not looking for double-digit growth," he says, smiling—but he adds that the names of the family's port estates are well known.
These family-owned companies are always vulnerable to disruption if one generation decides it wants to do something else rather than produce wine. Is there pressure on children not to break the continuity? All say no. Thomas Perrin says his father put no pressure on him when, as a teenager, he wanted to go into business instead. He worked in marketing for a while before deciding to return to the family company. "I was born in the vineyard," he explains, and notes that his 10-year-old son already knows a lot about wine. Julien de Beaumarchais de Rothschild says he never thought of doing anything else; he was inspired by the passion of his mother, Philippine de Rothschild, who ran the company until her death in 2014. It is now in the hands of Julien and his siblings.
There are many other exceptions to the majority of male leaders that have come forward in each generation. Marchese Piero Antinori, who heads the family so deeply rooted in Tuscany, has three children, all daughters, and all are fully involved in the family business that they will eventually run. Allegra Antinori, the middle daughter, thinks about marketing and recognizes the importance of introducing younger generations of consumers to wine: "We have to get to the young people and be more hedonistic, rather than rational." Antinori has gone hedonistic in its new facility in Bargino, in Chianti Classico country. Built deep into a hillside, this modern wonder of the wine world features a cathedral-like cellar lined with terracotta tiles.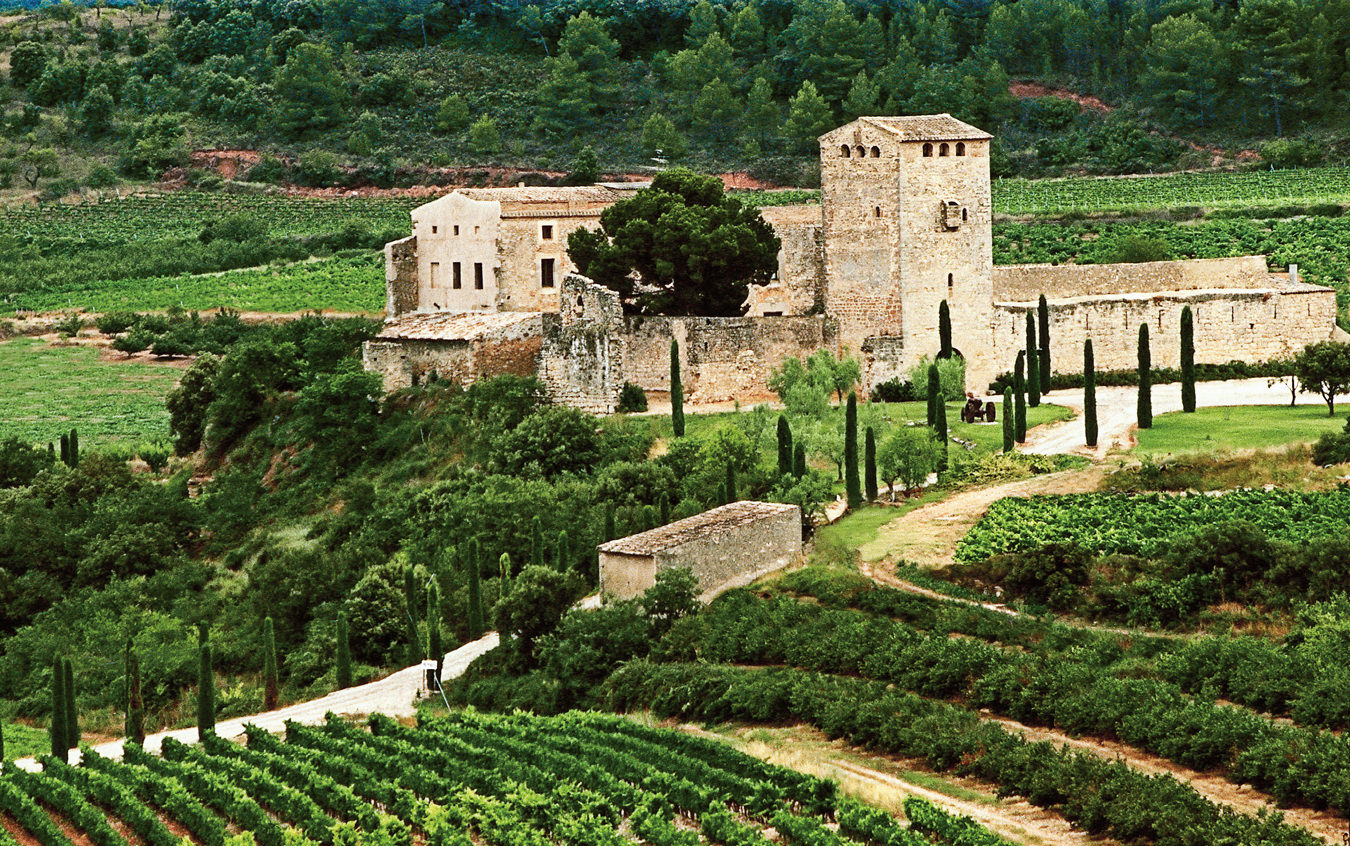 Are Primum Familiae Vini wines identifiable, blind, as wines from family-owned producers? No, but there's no doubting their quality. One of Pol Roger's notable cuvées, Sir Winston Churchill 2002 Brut, is an elegant champagne that delivers a wealth of complexity, with the fruit balanced by fine, taut acidity. Symingtons' Graham's 1977 Vintage Port is an opulent and luscious effort that retains, after almost 40 years, the freshness of youth and is animated by lively acidity that gives the port its drinkability. The Rothschild family's iconic wine is the Bordeaux First Growth Château Mouton Rothschild, and the 2005 vintage, while showing some age, retains its balance and elegance. Among Antinori's portfolio of fine wines is Solaia 2007, a blend of predominantly cabernet sauvignon and sangiovese that lies at the intersection of plush, layered fruit and clean, bright acidity.
Elegance runs through these wines, and the members of Primum Familiae Vini would say that their quality reflects the stake that families have in ensuring consistent quality at the highest level. At the same time, many of the most prestigious and expensive wines in the world (many classified Bordeaux, champagne houses, and wines like Australia's Penfolds Grange) are owned by corporate entities such as banks, insurance companies, and multinational wine companies.
At one level, the Primum Familiae Vini group works to the advantage of its members in providing opportunities for exchanges of information, ideas, and strategies in an increasingly competitive wine world. Its public face, though, is a useful reminder that, in the past, all wineries used to start out as family enterprises, and that family ownership confers the advantages of history and autonomy—even if you can't taste it in the glass.