The Hill in Front of the Glen by HW Studio Arquitectos
This house in Morelia, Mexico by HW Studio Arquitectos emphasizes shelter. It is a retreat, above all else, and is extremely simple while still evoking deep emotional connection to its surroundings. Set into a raised hill, the home consists of a main room with a vault-like ceiling so the lawn outside appears to rise and lie on top of the structure. The architects conceptualize this as a blanket of land, and despite the sparseness of the interior, the effect is cozy.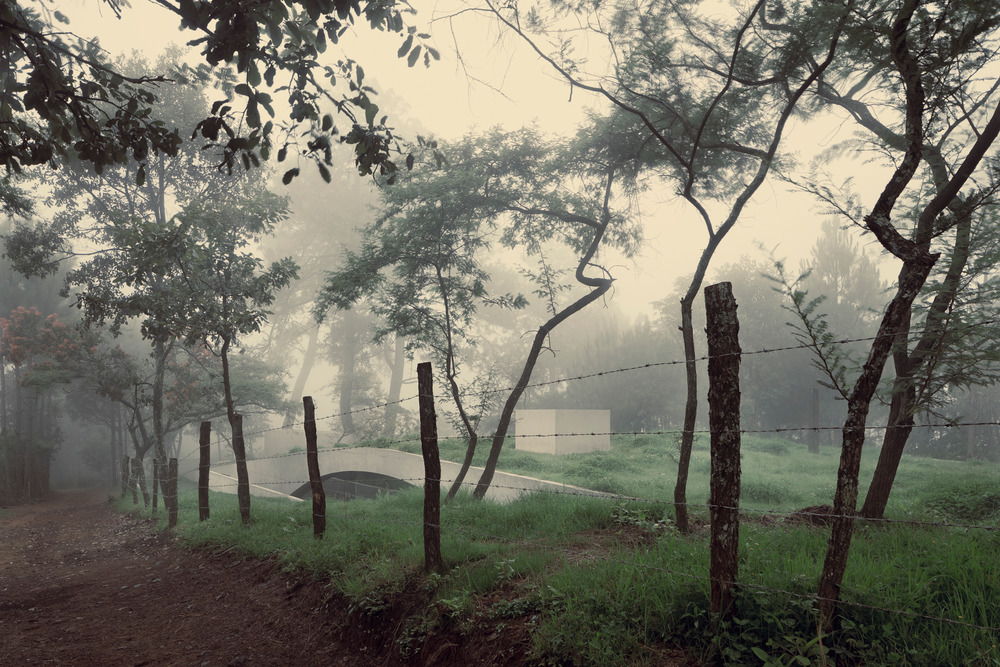 One access point to the house is a walkway between two concrete retaining walls. It is narrow, a gash through the raised hillside with a single tree. This narrowness emphasizes the desire of the client for a solitary escape. There is no television or internet connection on the property.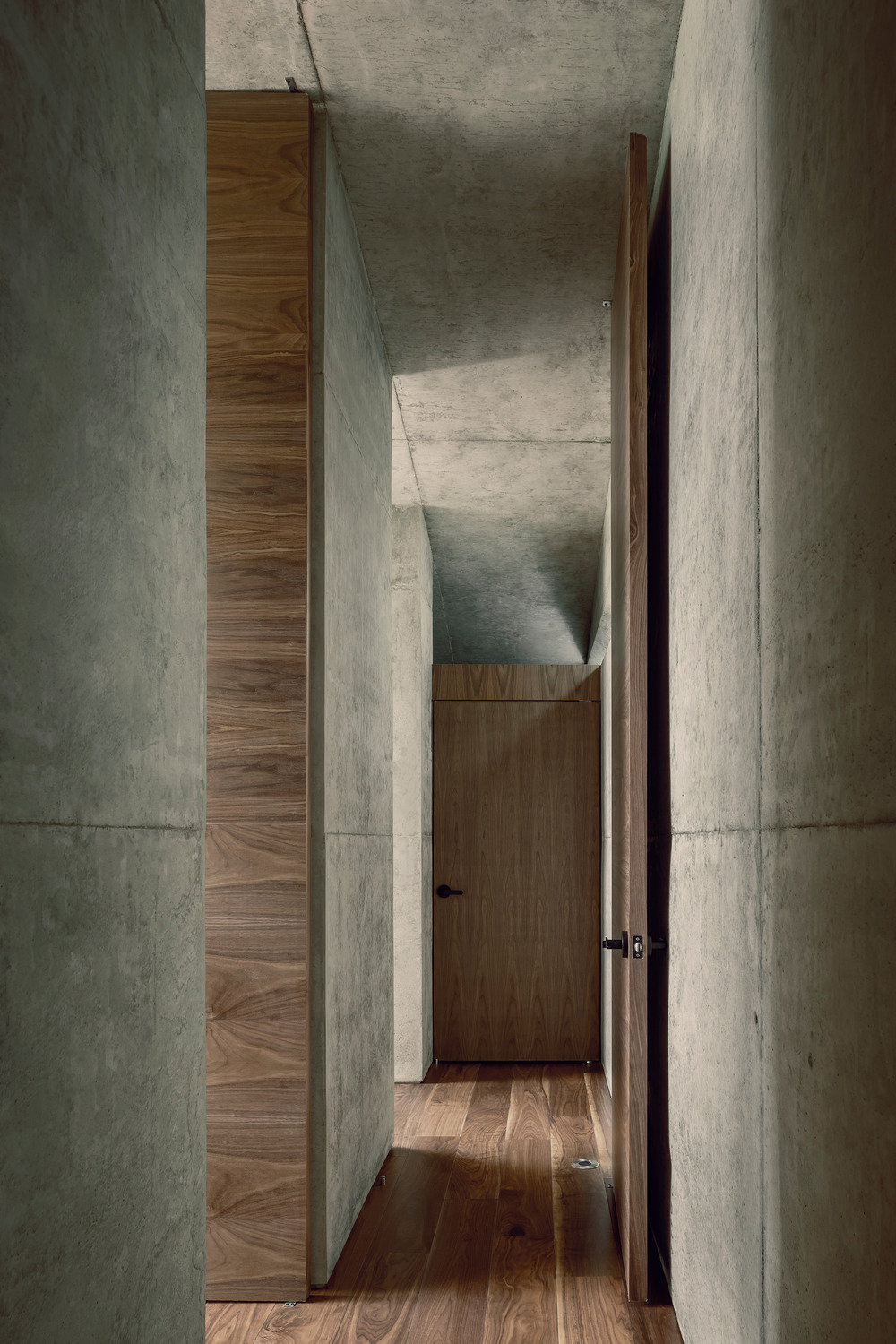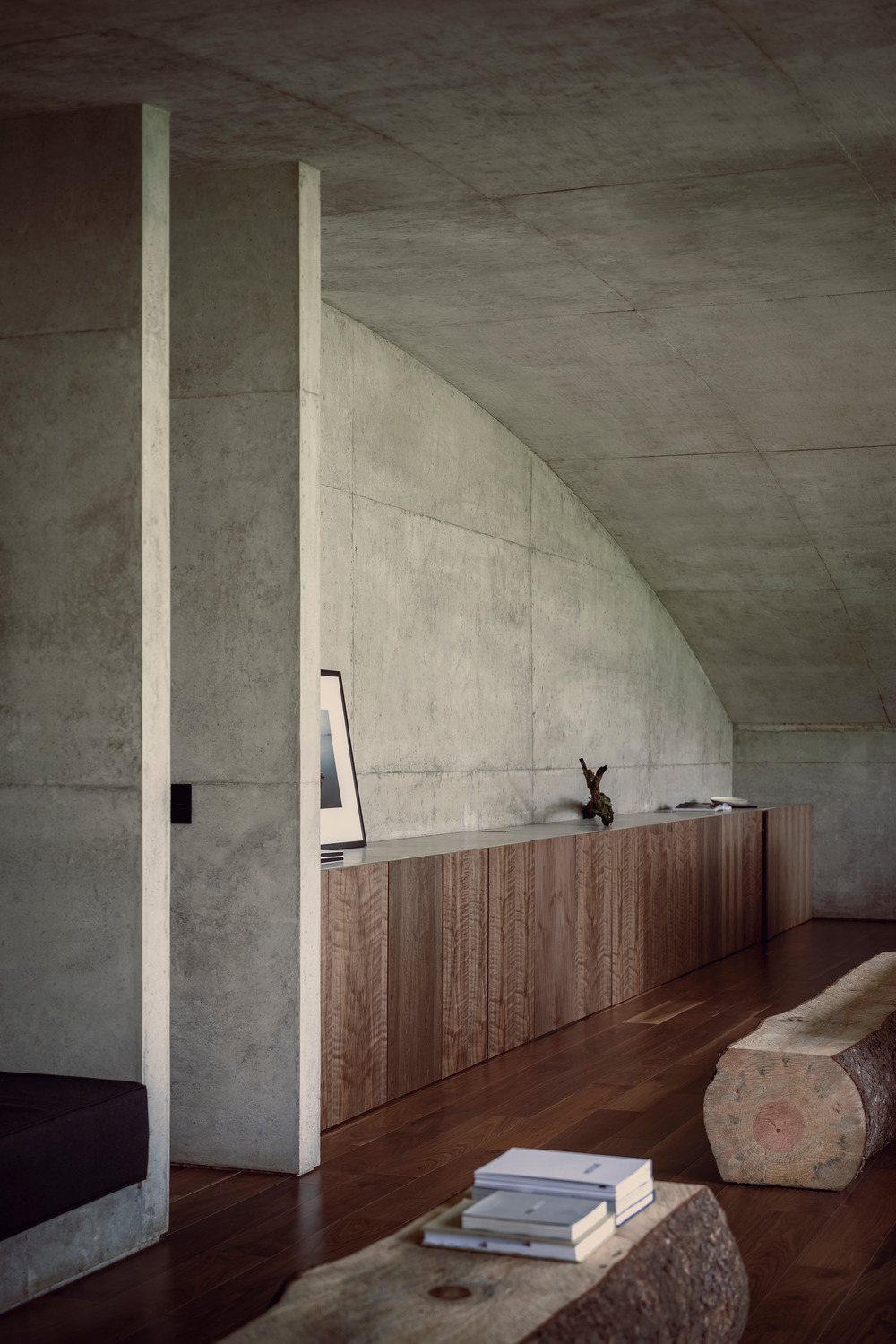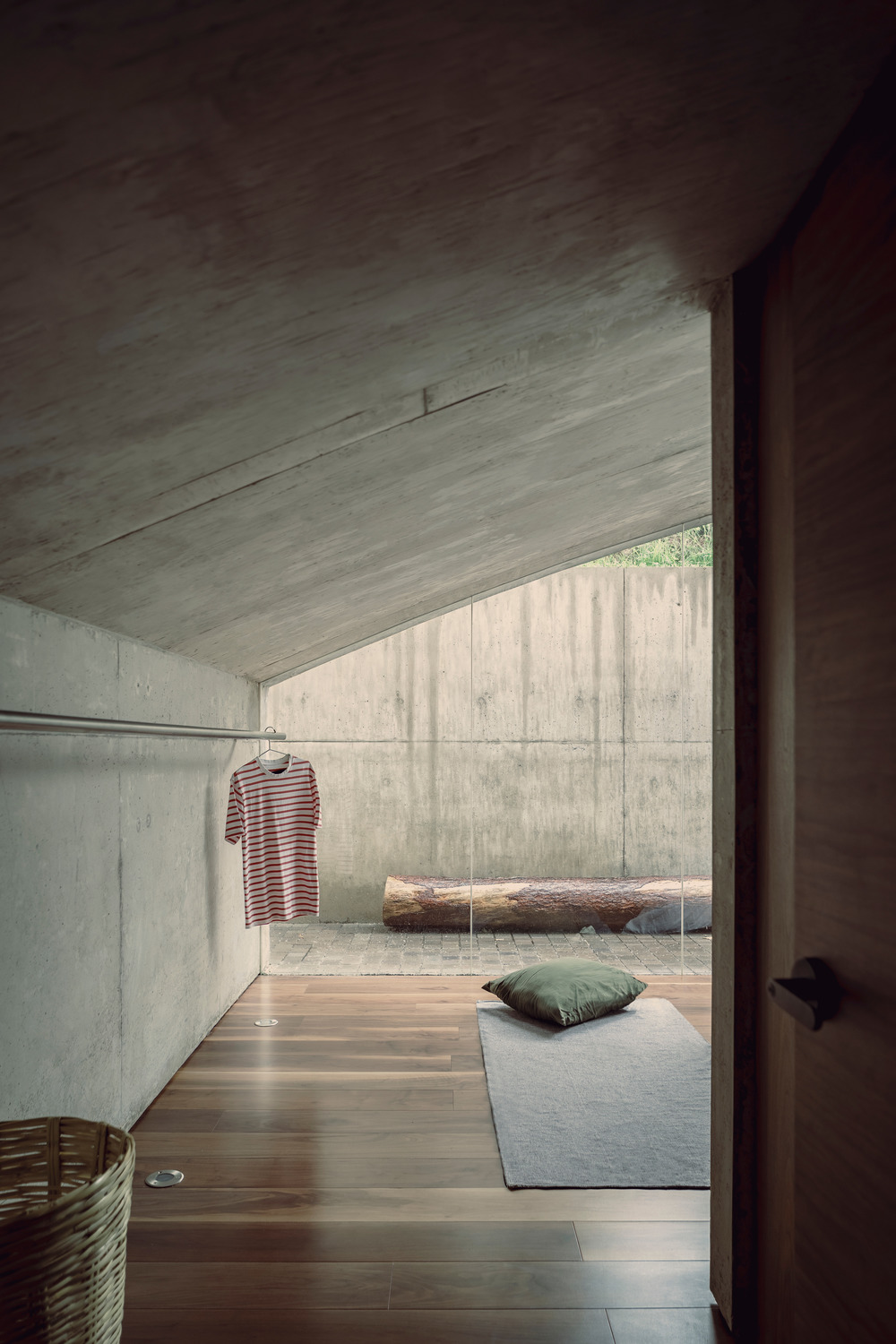 Glass facades mark the two sides of the home. One is the primary living space that opens directly onto a spacious glen. The bedroom areas open onto another retaining wall that provides further access to the glass-walled rooms.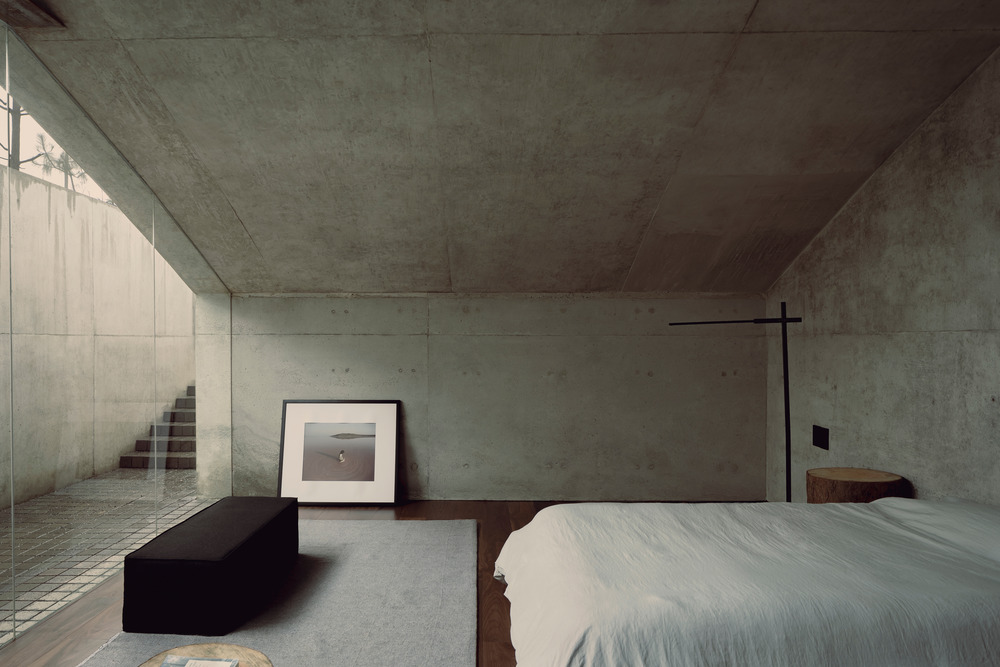 Materially, the emphasis is on simplicity and tasteful juxtaposition. Concrete, steel, and wood make up the entire space. The wood, at various stages of processing from supersmooth panelling to live-edge benches, gives a soft accent to the bunker-like interior. That the structure is buried yet also open via the glass makes it unique and an enviable retreat from the buzz of the city.
Photography by Cesar Bejar, Video by Mavix with Hugo Tirso Dominguez.
Part of our Home of the Week series. Read more HERE.