What to Look for at the Plural Contemporary Art Fair This Weekend
Everything you need to know as the Canadian art scene takes over the Grand Quay in Old Montreal.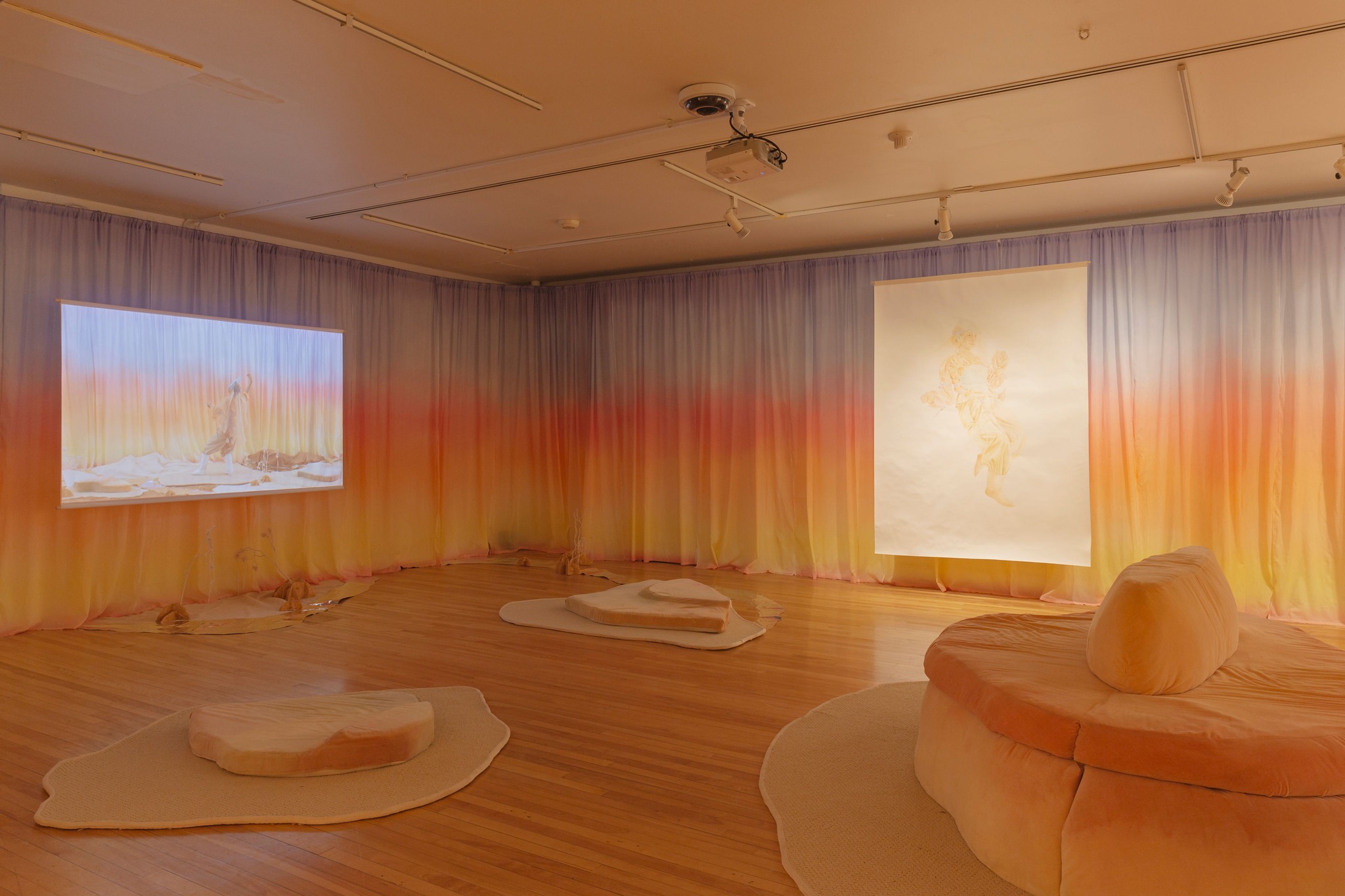 The inaugural Plural Contemporary Art Fair kicks off this weekend at the Grand Quay in Montreal. Formerly known as Papier, the fair has a new format that marks a move to include works of all mediums—not just on paper—while maintaining its boutique size and feel.
This year, Plural welcomes dozens of contemporary art galleries from eight cities across Canada. Together, they represent more than 450 artists with a wide range of voices, styles, and expression. With no shortage of exceptional works to explore, here are just a few of the highlights to catch at Plural this weekend.
Lalani Jennings Contemporary Art
A new gallery in Guelph, Ontario, Lalani Jennings Contemporary Art is on a curatorial mission to discover new modes of engagement between artists and audiences, an objective showcased at Art Toronto last September as winners of the fair's Next Space contest. At Plural, the gallery is presenting a selection of painted works and sculpture, including a series by Guelph-based artist Chanel DesRoches, whose abstract work explores emotional themes of fear, anxiety, and vulnerability that draw from her personal experiences as a queer female.
Emerging Artists' Booth
For the next wave in Canadian art, Loto-Québec is sponsoring a group of emerging artists in a booth curated by Sarah Kitzy Gineau-Delyon of Artch. Tackling notions of freedom and emancipation, the cutting-edge artists selected include Michaëlle Sergile, Berirouche Feddal, Audrey Beaulé, Devon Pryce, Maggy Hamel-Metsos, Élise Provencher, and Dexter Barker-Glenn.
Rihab Essayh's The Hymn of the Warriors of Love
The dreamlike installation by Moroccan-born multidisciplinary artist Rihab Essayh brings a moment of calm to the buzz of the fair. Combining video, sound, drawing, and textiles, this immersive project challenges today's go-go-go culture as a proposition for a utopian place where guests feel invited to relax.
Feheley Fine Arts
With a long-time focus on sharing excellence in the field of Inuit art, Feheley Fine Arts brings a selection of contemporary and emerging artists from Canada's North to Plural, displaying a breadth of styles by Padloo Samayualie, Saimaiyu Akesuk, Pitaloosie Saila, Quvianaqtuk Pudlat, Gloria Putumiraqtuq, Nuna Parr, Lyne Bastien, Ningiukulu Teevee, Kakulu Saggiaktok, Malaija Pootoogook, and Elisapee Ishulutaq.
Daniel Faria Gallery
A regular on the art fair circuit at international shows like Art Basel Miami Beach and The Armory Show, Toronto's Daniel Faria Gallery is bringing its all-star roster to Montreal for its debut at Plural. Look for pieces by established Canadian artists like Douglas Coupland.
Plural Art Fair Forum
Adding valuable context to the works on display is a selection of panel discussions, guided tours, and workshops taking place over the course of the fair. While much of the programming is in French, some of the English activities include interviews with collector Lillian Mauer and Arts Economists founder Clare McAndrew, a panel discussion on Working With Care, Joy, and Empathy as a Curatorial Practice, and guided tours focused on a variety of timely topics.
Plural Contemporary Art Fair is April 21 to 23, 2023, at the Grand Quay in Montreal's Old Port. A selection of works are available to view online here.