The Best Hotels for Animal Lovers
Travel the world with your pet in tow.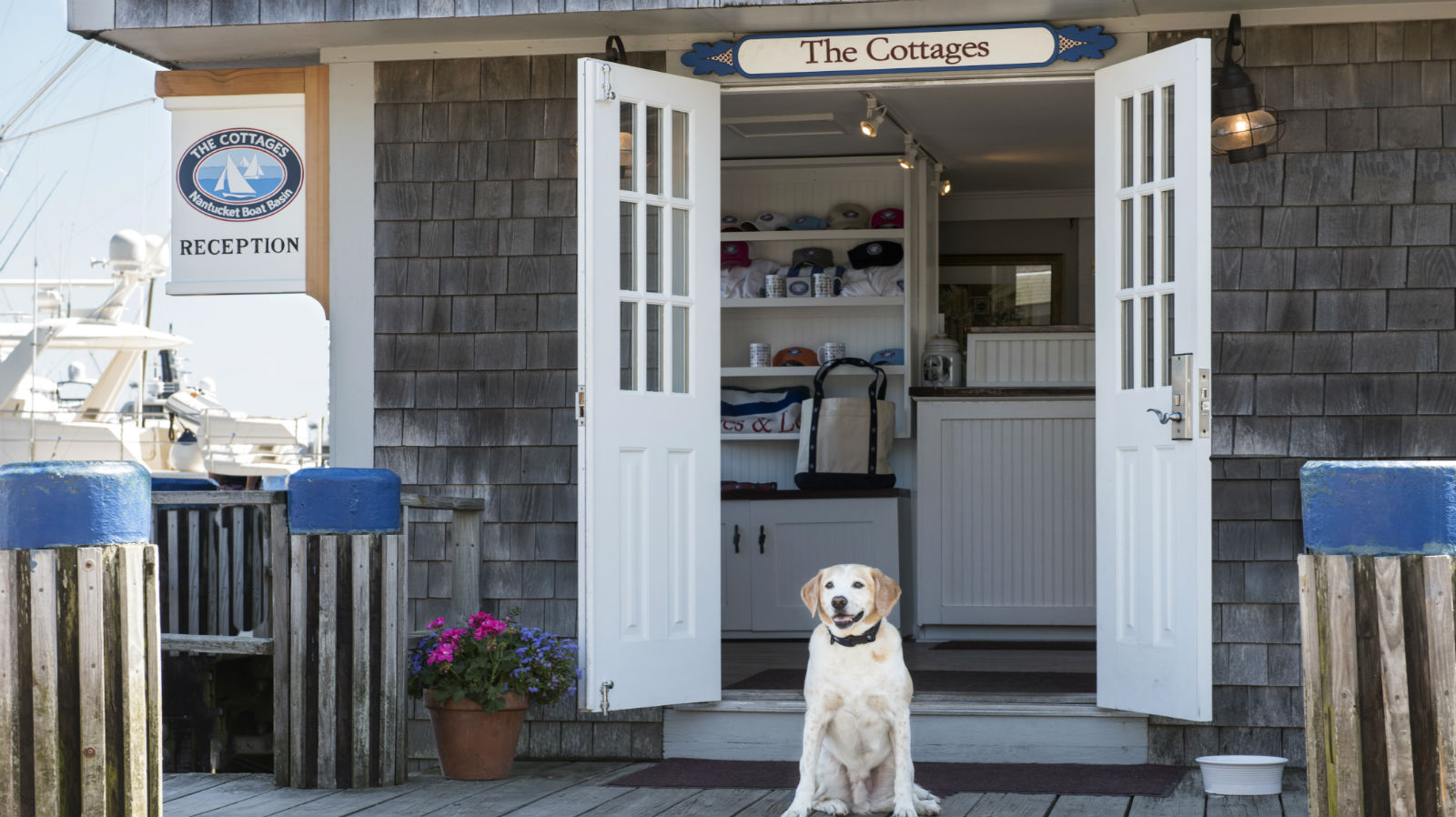 People can be fanatical about their fur babies. Luckily, the hospitality industry has taken note, and it doesn't want you to leave your best friend at home either. These 10 hotels around the world don't just allow pets, they encourage them.
Specifically designed for guests travelling with pets, The Woof Cottages at Nantucket Boat Basin are an animal-lover's dream. Dogs are greeted on arrival with a bed by pet therapy company Draper Canine and a basket of treats and toys. The cottages come equipped with food, water bowls, and even a dog-walking service. Should your furry friend need additional assistance, there is a concierge on hand to help—the Woof Cottages' resident black lab/Brittany spaniel mix, Bailey.
A yellow cab chew toy and a dog treat menu printed as a playbill await those who stay at New York's Chatwal hotel with their pet. There's also a "pet wardrobe supervisor" on staff to curate a personalized closet for fashionably inclined animals. But if you're looking for simplicity, they also provide a dog bed, food and water bowls in their signature colour red, and a personalized tag.
If you've ever dreamed about sharing wine with your dog, Napa River Inn has created Cab-Bone-Nay and Char-Dog-Nay dog biscuits made with real wine for their furry guests. Pets also have their very own spa that includes a walk and mini massage, so owners don't have to feel guilty about being pampered without their pets.
A Mayan shaman greets you with a blessing upon arrival at Viceroy Riviera Maya, and if you come with your pet, he will bless them too. When the blessing is complete, the hotel presents your pet with their very own portable pet palapa, which is useful for keeping them in the shade while you sunbathe on the beach. The thatched hut even comes complete with a personalized menu of doggy-friendly made-to-order meals.
Loews Hotel was the first hotel in Canada to introduce a pet program, treating our furry friends like rock stars. There's gourmet room service menus for both dogs and cats, as well as (quite literal) creature comforts on hand like specialized bedding, leashes, and collars, plus litter boxes with kitty litter and scoopers. They offer pet walking services, and catnip and scratch posts are available because dogs shouldn't have all the fun.
The Luxury Suites at the Douglas Hotel in Vancouver have amenities to entice all travellers, including an exclusive Douglas fir gin made specifically for the hotel and only available to those staying in the suites. To sweeten the deal, pets are also welcome, with ample room for them to make themselves at home. The hotel is also a stone's (or tennis ball's) throw from Coopers' Dog Park.
Dogs that stay at the Belmond Hotel Splendido in Portofino, Italy, are perhaps the most well looked-after pups in Europe. Trained pet therapists offer well-being sessions that include Swedish massage in an open-air space overlooking Portofino Bay. It really is a dog's life. For those who visit the Belmond hotel in Lima, Peru, Sariri is Belmond Miraflores Park's resident dog, and she personally welcomes all four-legged guests with a special letter.
La Reserve Geneva boasts the city's largest spa, but what makes it stand out to dog-lovers is that it fully caters to pets as well as their owners. Dogs at La Reserve are pampered with personalized bowls and monogrammed blankets.
Le Manoir aux Quat'Saisons sits on 27 acres of Oxfordshire countryside that are perfect for dogs to run around and explore. Once they're tired out, you can send them back to your room for all-day doggy room service while you indulge at the Michelin-starred restaurant run by world-renowned chef Raymond Blanc.
_________
Never miss a story. Sign up for NUVO's weekly newsletter, here.