The Artistic Side of Orlando
Exploring the museums and galleries of Winter Park.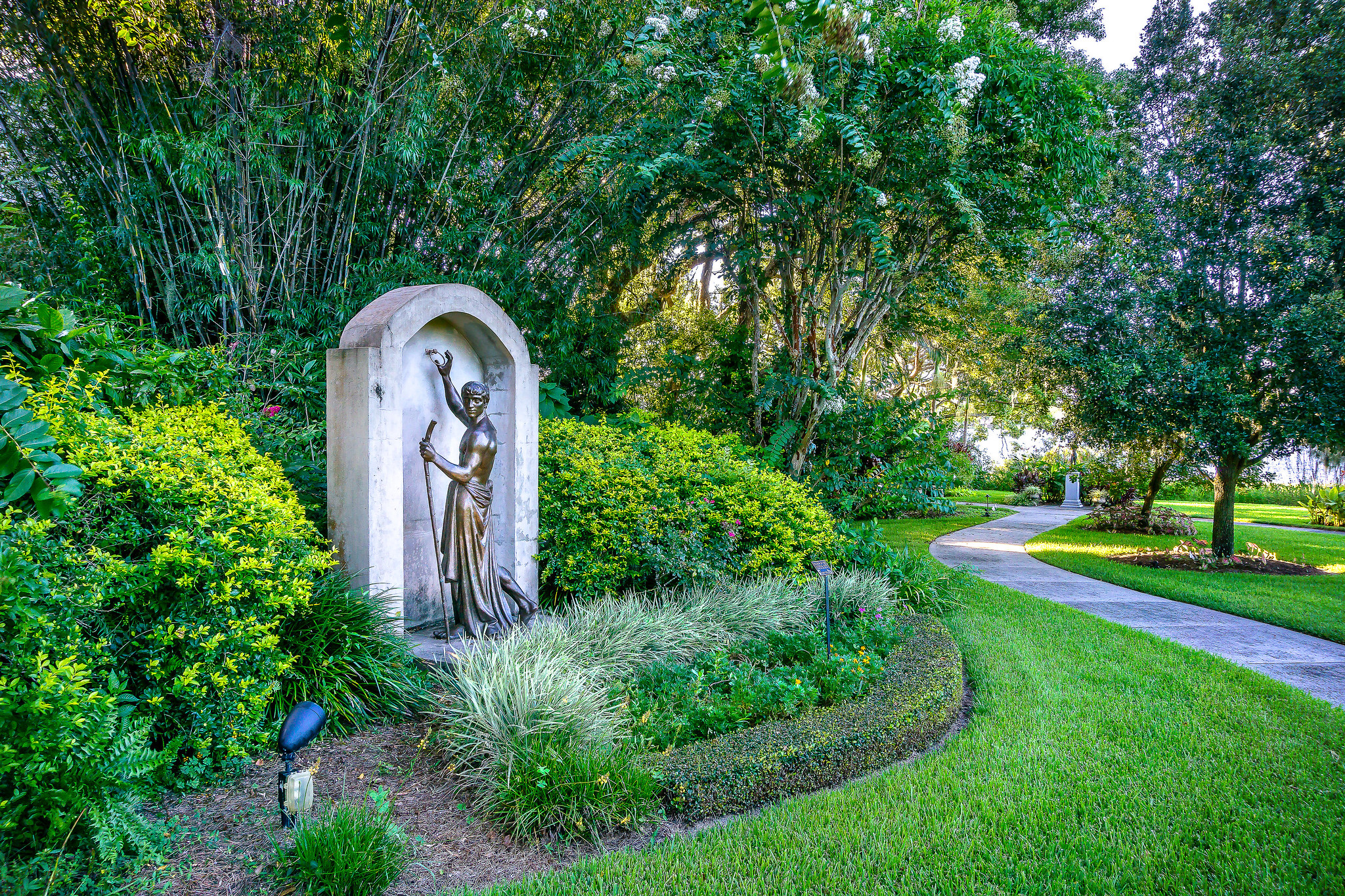 For decades, travellers have headed to Orlando for its famous theme parks, golf courses, and Atlantic coast beaches. Lesser known are central Florida's cultural riches, centered in a historic town called Winter Park. Just north of Orlando's downtown, Winter Park is blessed with a collection of museums, art galleries, sculpture gardens, and historic sites, all within walking distance of a charming central park. Visiting Winter Park is a welcome dose of stimulation—not the adrenaline-fuelled roller coaster kind, but more of the art-loving cerebral type.
Albin Polasek Museum & Sculpture Gardens
A revelation for visitors, this museum and sculpture garden is the former home of artist and educator Albin Polasek and listed on the National Register of Historic Places. A Czech immigrant, Polasek is an unsung hero of American art having taught generations of artists at the Art Institute of Chicago. Many prominent artists count Polasek as an important influence, and touring his home provides unique insight into what motivated his art and life. Wander the beautifully tended gardens to see many of his large-scale sculptural works. Alternatively, hop on the hour-long Winter Park Scenic Boat Tour. You'll pass by his gardens and through scenic canals lush with local flora and fauna, including sun-bathing alligators, and lakes graced with grand estates and historic landmarks such as Rollins College and Kraft Azalea Gardens.
Morse Museum of American Art
At the turn of the 19th century, industrialists like Henry Ford and Thomas Edison found their favourite spots in south Florida to overwinter. One of Winter Park's well-heeled fans was Chicago industrialist Charles Hosmer Morse who was a fixture here every fall and winter and introduced his family to the delights of central Florida. In his memory, his granddaughter Jeannette Genius McKean founded the Morse Museum of American Art in the centre of town where she, too, settled. McKean and her husband, art historian Hugh K. McKean, collected Tiffany glass, American art pottery, and paintings for the museum, and they also left an endowment to keep it operating in perpetuity. Along with a brilliant collection of Tiffany jewellery, lamps, stained glass and other ephemera are two large-scale works: the Tiffany Chapel he created for the 1893 World's Columbian Exposition in Chicago, and recreations of rooms from Louis Comfort Tiffany's Laurelton Hall, his home on Long Island.
Running until 2021 is an exhibit called Iridescence—A Celebration that looks at the uniquely glowing iridized decorative art that became popular in the late 19th century when ancient glass was being excavated by archeologists in the Near East. Minerals that the glass objects came into contact with caused them to sparkle with the trademark otherworldly glow. Tiffany and other art glass manufacturers were inspired to create their own versions of iridescence by experimenting with various minerals applied to the glass—the results are truly radiant.
The Cornell Fine Arts Museum
Located on Rollins College's leafy campus, the Cornell draws art lovers to its thoughtful, well-curated exhibits and its contemporary art collection. This summer's exhibit, Mexican Modernity, uncovers Mexico's turbulent political and social evolution in the 20th century, with works by Diego Rivera, Leonora Carrington, and Frida Kahlo, among others.  A secondary show called Mediated Reality is just as fascinating for its exploration of the painstakingly detailed works produced by American Photorealists in the late 1960s and 1970s. Ten artists are represented, with their meticulous versions of mediated reality challenging our perceptions of the world.
The Alfond Inn
Staying at the Alfond Inn is like spending the night at a museum—it also just happens to be around the corner from the Cornell Fine Arts Museum. Contemporary art lovers can linger in front of arresting works that line the walls from the hotel lobby to the restaurant and along each of the five floors upstairs. Artists from every corner of the art world are represented here, among them large-scale works by Caitlin Keough, Alex Katz, Tomas Saraceno, and Camille Henrot. The beautiful Spanish style structure has an award-winning restaurant, Hamilton's Kitchen, and a tranquil—and private—rooftop pool terrace. As an added draw, the property is in close proximity to the bars and restaurants of Park Avenue, Winter Park's main street, which is well worth a stroll to visit some of its longstanding shops, such as Peterbrooke Chocolatier and ice cream emporium Kilwins.
_________
Never miss a story. Sign up for NUVO's weekly newsletter here.