The Ultimate Guide to Getting the Most Out of Summer Strawberries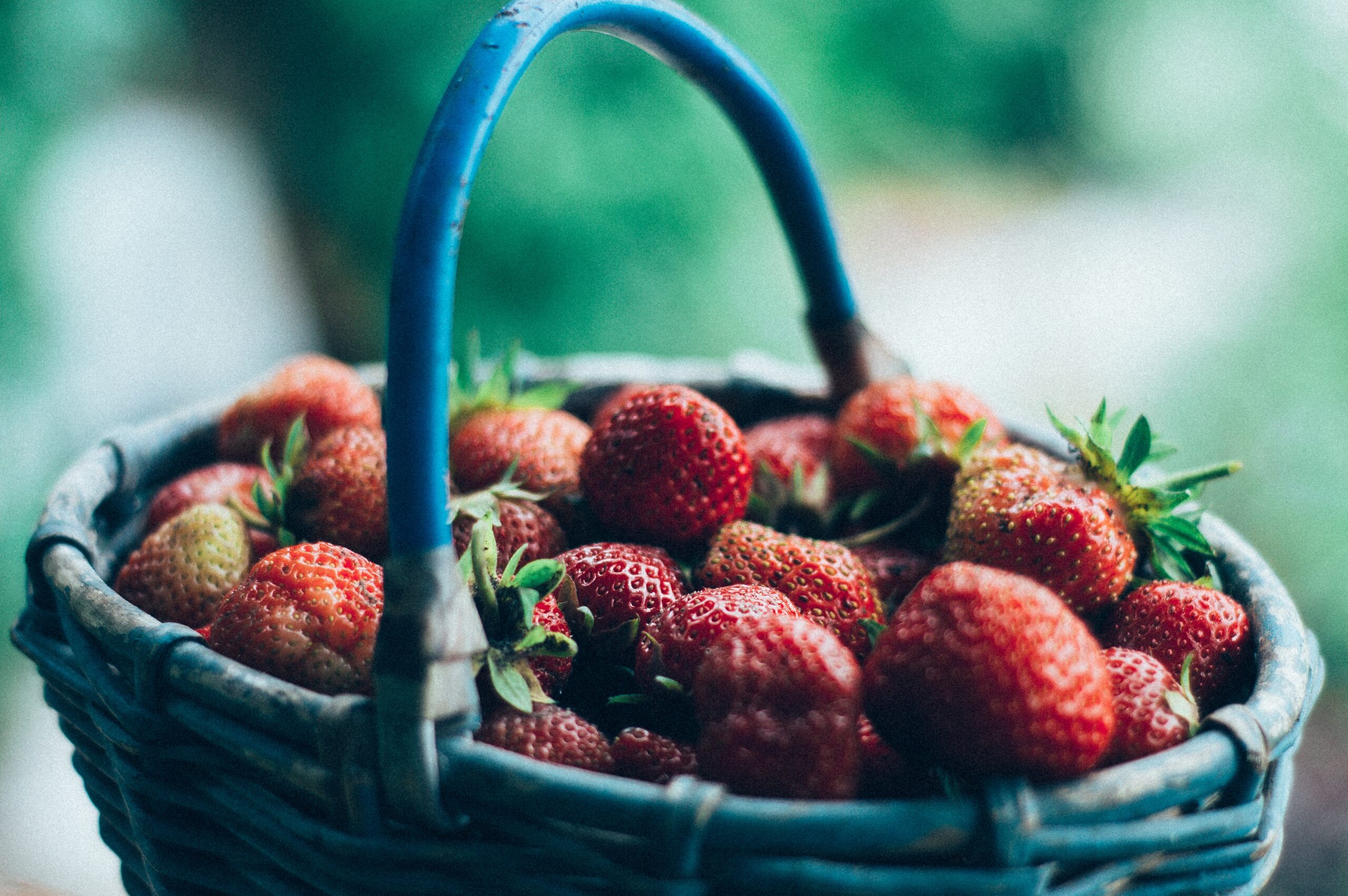 Strawberry is the quintessential summer fruit. Although available year round, the water-injected, overinflated imported strawberries are flavourless in comparison to their local naturally grown summer cousins.
The jewel-toned and delicately sweet treasures send people into a frenzy when their season rolls around. Langley strawberry farms have to turn away would-be pickers so the fields can "rest."
Fresh strawberries newly plucked from the earth look imperfect, and no one will tell you this, but bushels of strawberries in the back of your car doesn't smell like they do in the grocery store. However, the taste is unparalleled, and they elevate any and all dishes that call for strawberries. From cocktails to crumble, we look forward to strawberry season every year and start to comb through cookbooks and websites to find the best recipes that will put the flavours front and centre. What we have found is that when cooking with this perfect fruit, simplicity is best.
Here, we have compiled the best, most straightforward recipes all in one place. These are 5 recipes where summer strawberries are the star.
Strawberry Margarita
Our favourite summer cocktail is the margarita, which is only improved with addition of fresh strawberries. On sunny nights, I often ask my partner to whip up this tart and refreshing recipe with a hint of sweetness to be enjoyed on the balcony. He invented it on the spot one evening, and it was an instant classic in our house.
Per serving:
4 strawberries
2 ounces tequila
1 ounce cointreau
1 ounce fresh lime juice
0.5 ounce simple syrup
In a tall glass, muddle 4 fresh strawberries with 0.5 ounces of simple syrup until it resembles jam. Add ice to glass. Combine 2 ounces tequila, 1 ounce Cointreau, and 1 ounce lime juice in a cocktail shaker with ice. Shake thoroughly. Pour over crushed strawberries and stir.
Nigella Lawson's grandfather used to eat strawberries with a dash of black pepper that he said "made the berries sing." Inspired by this childhood memory, the expert home cook created a pavlova in its honour. You can find the recipe here.
Strawberry Spinach Salad
A family favourite, and my mother's regular contribution to our gatherings. This strawberry spinach salad is the perfect al fresco dinner accompaniment and very simple with big flavour payoff.
A handful of fresh baby spinach per person
1/2 pound of strawberries, sliced
1/4 cup of feta, crumbled
A handful pine nuts or sliced almonds, roasted
Toss all together, and dress with olive oil and sweet balsamic vinegar.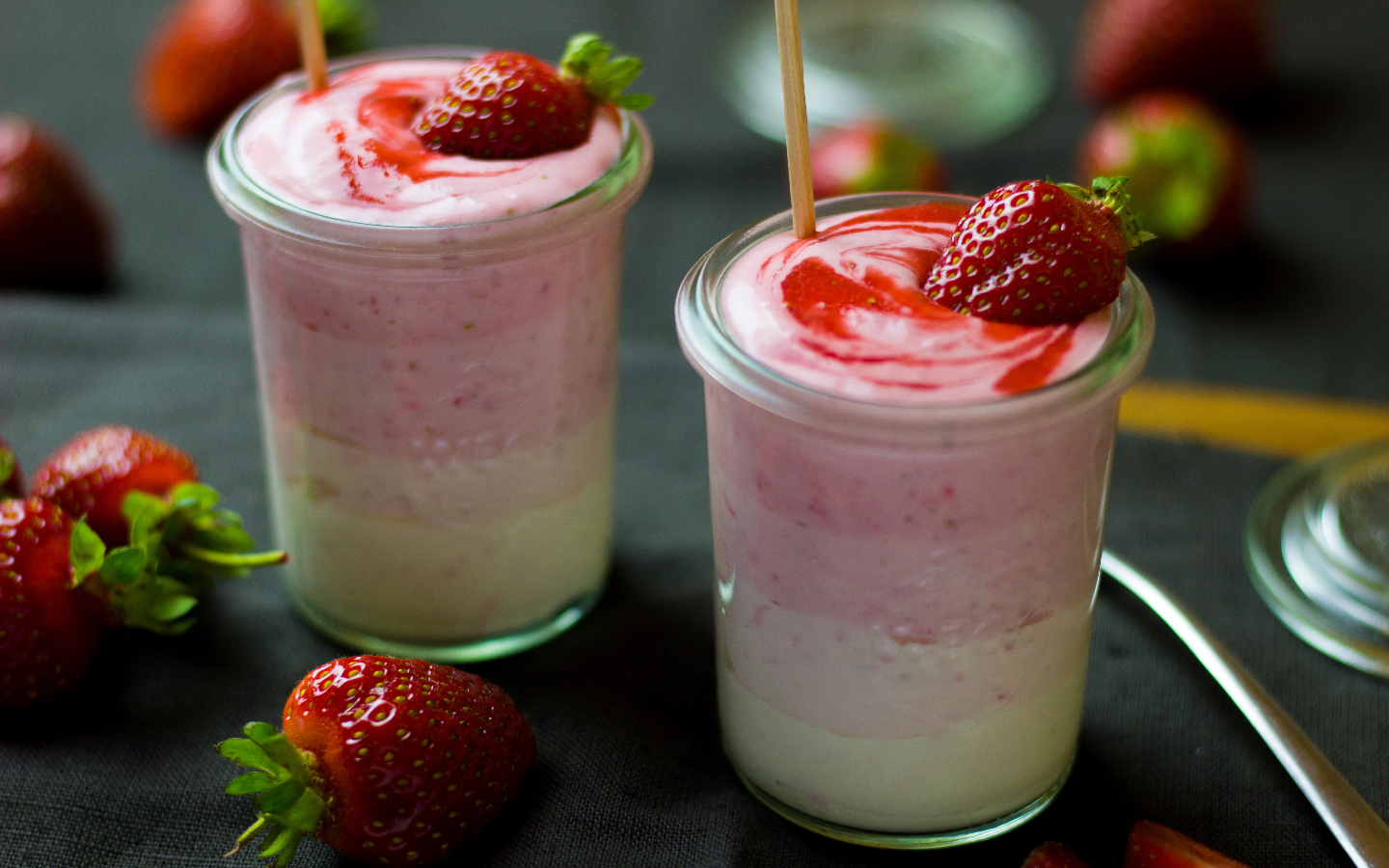 Strawberry Mousse
A quick and easy mid-week dessert that is decadent yet fuss-free.

Roughly a handful of strawberries per serving
Fridge-cold whipping cream, enough to cover strawberries
Dash of sugar
1/2 teaspoon of vanilla extract
Combine in a blender, and blend until thick and fluffy. Spoon into a glass, and top with fresh sliced strawberries and a sprig of mint.
Strawberry Crumble With Cointreau
Approx. 1.5 lbs whole fresh strawberries (leaves and stems removed)
2 tablespoons sugar
1.5 tablespoons cointreau
3/4 cup rolled oats
1/4 crushed almonds
1/2 cup brown sugar
1/2 cup butter, melted
6 teaspoons butter, cold
In a bowl, mix together the strawberries, sugar, and Cointreau until the strawberries are evenly coated. Pour into a greased baking dish.
In another bowl, mix rolled oats with crushed almonds, brown sugar, and melted butter until combined and sticking together.
Cut up small pieces of cold butter, and place on top of strawberry mixture at random intervals.
Cover the strawberries with the oat mixture. Bake for 30 minutes at 350°F or until strawberries are jammy and bubbling.
Serve with vanilla ice cream.
________
Never miss a story. Sign up for NUVO's weekly newsletter here.